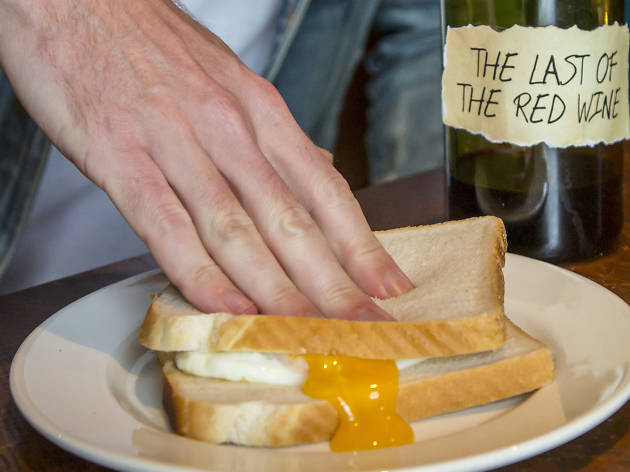 Time Out tries... Meals on Reels
Think film and food is a bad combo? There's a new cult movie pop-up that begs to differ
Let's be honest, eating during movies is annoying. It's hard to focus on gawping at 'Avengers: Endgame' or being traumatised by 'Midsommar' when someone's ladling nacho cheese into their face two seats down. It's enough to put you off both cinemas and food. At tonight's screening at The Signal pub in Forest Hill, however, eating is not only encouraged, it's the point.

I'm at the inaugural night of The Signal's Meals on Reels series, a new pop-up that pairs cult classics with themed food and drink. As the actors stuff their faces on screen, you do the same. 'We were trying to think of an interesting spin for our screenings,' says organiser Jess Beechey. 'The tough part was thinking which films to do. Some of the suggestions – "Do 'Chef'! Do 'Willy Wonka'!" – would have been insanely hard. We settled on something a bit more unusual.'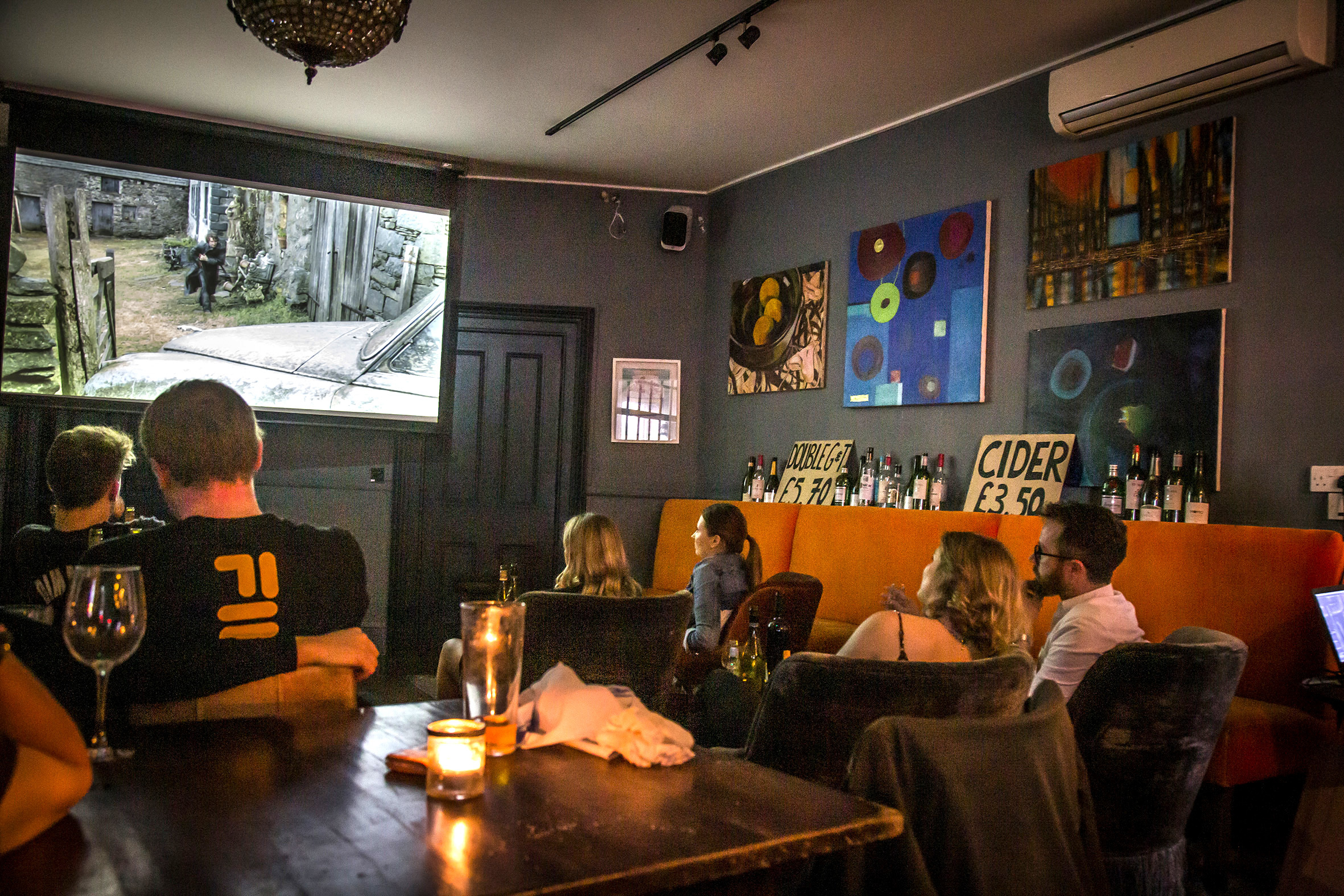 Marwood goes on holiday by mistake in 'Withnail and I' at The Signal pub
The film picked, perhaps surprisingly, is 'Withnail and I'. A fabulous comedy, yes, but not one closely associated with food. Do they even eat in 'Withnail and I', those poor jobbing actors? There's a nagging fear that I'm going to get nothing to feast on but cheap lager and lighter fluid – maybe a hint of a fine wine if I'm lucky.
'There's a nagging fear that I'm going to get nothing to feast on but cheap lager and lighter fluid'
It turns out, I'm very wrong. 'Withnail and I' is stuffed with grub. Within moments of the screening starting, I'm handed a fried egg sandwich, much tastier looking than the floppy one Paul McGann witnesses a lady eating in that grimy Camden café. And the food keeps coming, accompanied by mostly alcoholic drinks, though thankfully served in much smaller measures than in the film. There is wine to swig direct from the bottle as Withnail and Marwood fret about their poverty. There's sherry to sip as the pair visit sybaritic old Uncle Monty. There is something akin to lighter fluid. Happily, it turns out to be triple sec.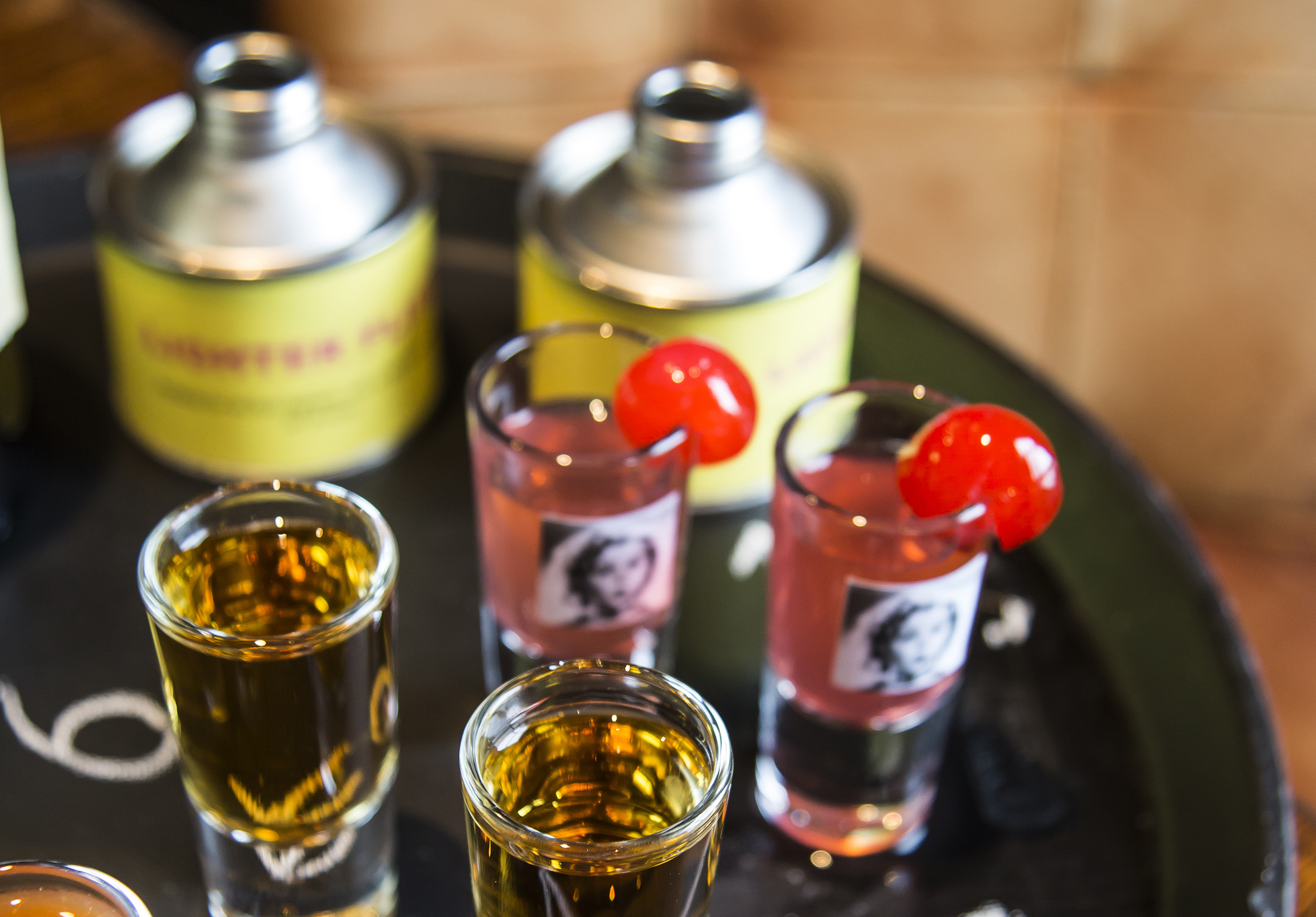 Shots of 'lighter fuel'
Then comes the bit I'm dreading: the 'Camberwell carrot'. This huge spliff is the invention of Withnail's dealer Danny in the film. I've lived a sheltered life and I'm not mad on a foot-long doobie. What arrives is described by Beechey as 'a bit of an experiment'. A mix of rice paper and coconut, fashioned into a joint, it's a touch dry, but at least it doesn't induce paranoia or, God forbid, the munchies. I'm barely mobile by now.

Because the food follows the film, the menu is a bit erratic. Cake (okay, a scone) and fine wines come after a portion of saveloy and chips, but before a small roast dinner. But this isn't meant to be a fancy gastronomic experience, it's a really fun, silly, tasty way to experience some of your favourite movies. The Signal has 'Napoleon Dynamite' screening in August. After that comes 'Beetlejuice'. They just need to come up with a plausible vegan alternative to insects first.
'Napoleon Dynamite' screens at Meals on Reels at 7.30pm, Fri Aug 23. Book tickets from £25.
Check out some other weird and wonderful ways to spend time in the city.
Support Time Out
We see you're using an ad-blocker. Ad revenue is Time Out's main source of income. The content you're reading is made by independent, expert local journalists.
Support Time Out directly today and help us champion the people and places which make the city tick. Cheers!
Donate now