Huckle the Barber Shoreditch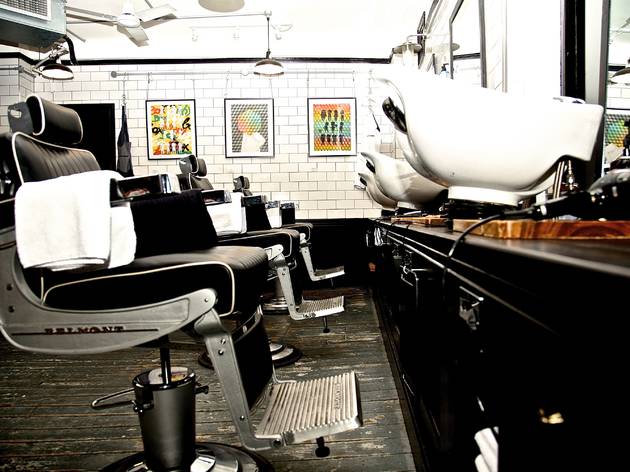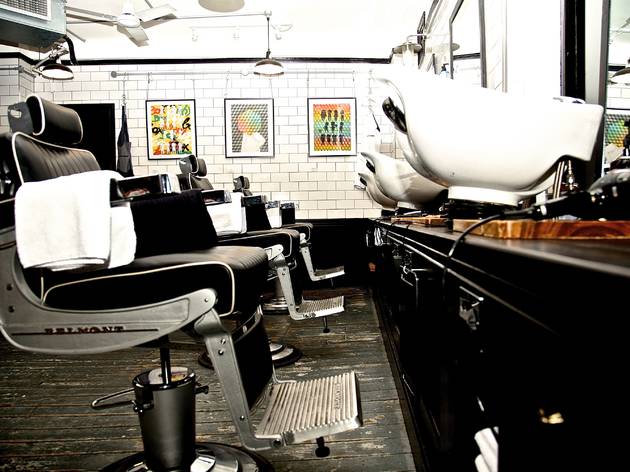 1/9
2/9
3/9
4/9
5/9
6/9
7/9
8/9
9/9
Time Out says
You don't always get what you pay for with a haircut. Oftentimes a pseudo-sexual head massage and the dubious whiff of heritage are enough to double the price of a snip. So, at Huckle, a no-nonsense barbershop that still charges £35 an appointment, you'd expect the service to be damn good. Luckily, it is. Chris Ward, my barber, and the shop's owner, pays attention to the twist of my crown, styles a trendy sweep across my forehead (we are in the middle of Shoreditch after all) and even shaves off my neck fluff during a 45-minute appointment. The in-trim entertainment is limited to zeigeist-y dream-pop on the stereo, Chris's easy conversation and some locally brewed Howling Hops craft beer, or a glass of Balvenie whisky. The barbershop is located on the site of the recently departed Murdock, and most of the staff have migrated from there. But this is a very different beard-trimming beast. With butchershop-white tiles and swanky but austere Belmont chairs the design avoids the old-fangled clutter of other premium barbers. The attitude at Huckle is that men are grown-up enough to care about grooming without having to pretend to be in 'Mad Men'. 'Guys don't particularly like getting their hair cut,' admits Chris. But in this case, they had us at Howling Hops.
Huckle the Barber Shoreditch says
Huckle the Barber is a smart cut and shave barbershop with two London branches: Old Street and Holborn. We take the drudgery out of getting a haircut and make it something to look forward to.

We offer sharp, modern styles with traditional service in a relaxed and comfortable environment. Our clients build up a relationship with their skilled barbers (minimum five years' experience) so they know they'll get a great cut every time.

Each client receives a complimentary drink from a selection including craft ale (on tap at Holborn) and fine whisky. The Shoreditch branch holds a regular comedy night, Cut Throat Comedy.

Book online, use our app or call your nearest shop.

Huckle the Barber – end your search for the right barber.
Details