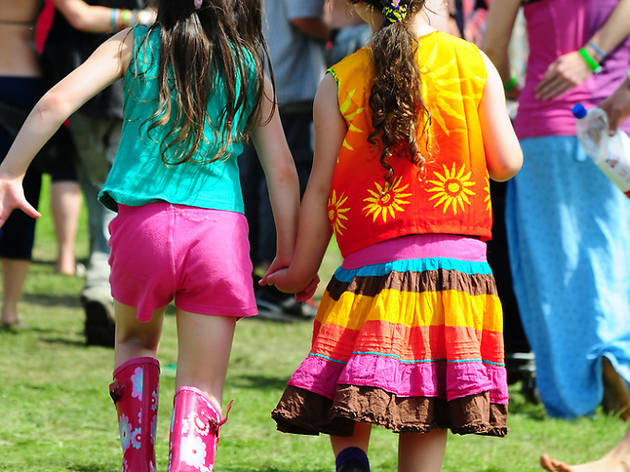 7 family-friendly festivals and how to survive them
Find out about the summer's best kid-friendly rave-ups and how to preserve your sanity while you're there
Going to a festival with your family is all about keeping the little ones happy. Thankfully, many music festivals augment their main stage attractions with heaps of children's activities, and then there are the festivals that exist entirely to serve kids. Here's our pick of this year's best family-friendly events with suggestions for what parents can get out of them, too.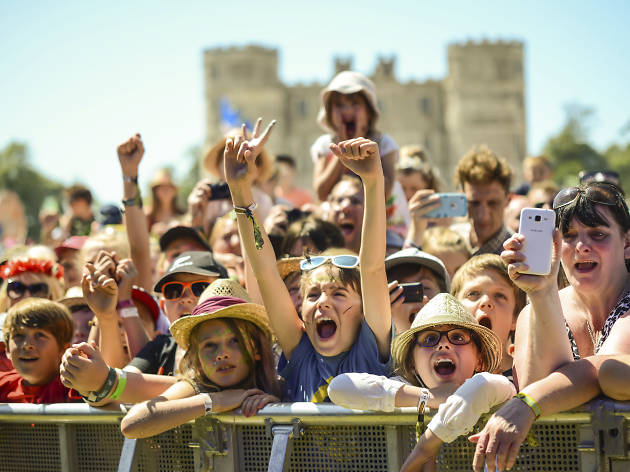 Adam Weatherley
What is it? The PG-rated younger sibling to the rather more, ah, 'lively' Bestival, Camp Bestival mixes nostalgic live music for the parents with top-notch kids' entertainment.
What to see? A very strong line-up takes in everything from a live appearance from Peppa Pig to some London Zoo-curated reptiles, but the one everyone's going to see is CBeebies legend Mr Tumble, probably the actual most famous person on the entire bill of the entire festival.
For the oldies? Difficult to know whether having Rick Astley as an actual headliner constitutes a sort of live rickroll or not, but basically there is as much '80s/'90s pop as anybody could humanly want from a single weekend.
What is it? Make More is London's first festival 'for makers and doers', probably because nobody else has thought to turn this fairly nebulous conceit into a festival. But it looks good, though: hyper family-friendly, with activities for all ages. And all in the comfort of good ol' Victoria Park.
What to see? London's redoubtable kids' theatres Little Angel and Polka will be providing sundry entertainments, plus you can meet some Bermondsey Street bees and take in a claymation sesh from Aardman Animations.
For the oldies? Mostly endless food workshops. Want to learn about Siberian cooking? Well here, at long last, is your opportunity to learn about Siberian cooking.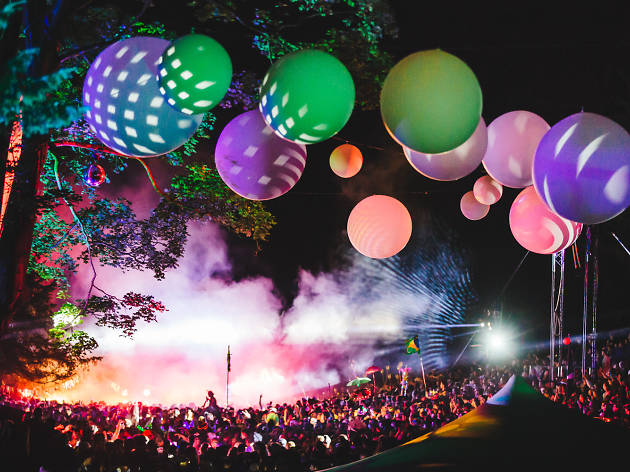 Andrew Whitton
Wilderness Festival, Oxfordshire
What is it? The world's poshest festival is back again, and there's plenty to distract the tweens while mum and dad sway along to Chic, possibly alongside a 'refreshed' David Cameron.
Who to see? There's a host of improving activities, including a BFI-hosted filmmaking workshop, plus there are all sorts of storytelling shows, including one from (them again) London's own Polka Theatre.
For the oldies? All sorts of nonsense, from bands to banquets, but possibly the thing that'll prompt the most excitement is the opportunity to part with even more money in exchange for various babysitting services, including the Green Caterpillar Forest Overnight Camp, wherein eight-to-12-year-olds will be spirited away between 4pm and 10am for £65 while mummy and daddy get mashed.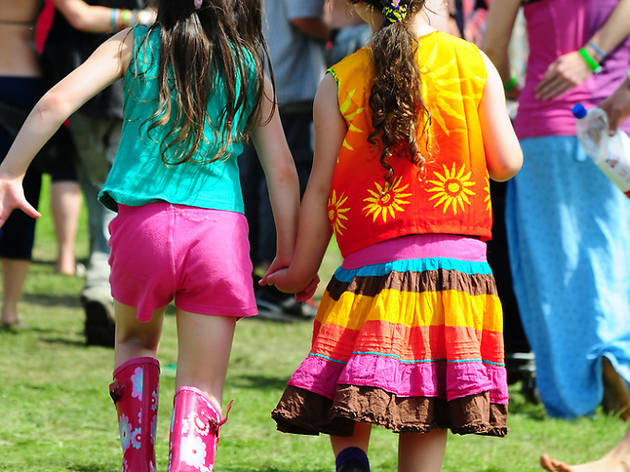 What is it? The hipper a festival gets, the more child-friendly it inevitably attempts to be, and things don't get much hipper than this festival, which is kind of like a cross between Glastonbury's Shangri-La and a game of Dungeons & Dragons (each annual instalment is dubbed a 'chapter' and has its own plot).
What to see? There is a dedicated children's bit called Kidztown, which will feature a live performance from DJ Archie, an apparently real three-year-old DJ who will spin a set of UK garage, house and R&B.
For the oldies? The old dears can celebrate the carefree days of their youths when Limp Bizkit were a thing by watching the actual Limp Bizkit.
What is it? Ludicrously enchanting camping weekend in a delightful wood with a heavy focus on visual arts and theatre.
Who to see? For a sound indoctrination into this business we call show/being a massive hippy then there's lots to enjoy here, from a bicycle-powered musical ('Bicycle Boy') to a massive flaming juggernaut that drives around the site ('Ramshacklicious'), plus dance, a circus, a giant pillow fight and much more.
For the oldies? Somebody called Gary Stewart will be covering the whole of Paul Simon's 'Graceland' live, which sounds just lovely.
Wild Child Festival, London
What is it? Perhaps the most Dulwich thing to have ever been devised, it's a three-day festival for ages up to 11, 'with an emphasis on the arts, creative play, STEM and wellbeing'.
Who to see? Like the Glastonbury of old, there's no real hierarchy at Wild Child, just an endless series of stratospherically twee activities spread across ten themed zones that run the gamut from Dino-Land to something called the Wellness Warren.
For the oldies? There doesn't obviously seem to be anything for parents to do other than bask in how improving it all is, which is surely the point, though the pubs of Dulwich are tantalisingly close.
What is it? Go the full Bear Grylls for a family camping weekend in rural Sussex that takes an extremely dim view of any sort of fun that requires the use of electricity.
What to see? The nerds will learn to forage, the cool kids will learn to throw an axe.
For the oldies? The knowledge that they're only paying £32 a go for the entire family will be headline enough for many a parent. It is also possible to get a beer, albeit one brewed from foraged nettles served by a woman allegedly named Jane Hedgewitch.
Support Time Out
We see you're using an ad-blocker. Ad revenue is Time Out's main source of income. The content you're reading is made by independent, expert local journalists.
Support Time Out directly today and help us champion the people and places which make the city tick. Cheers!
Donate now