Big Fish Little Fish Family Rave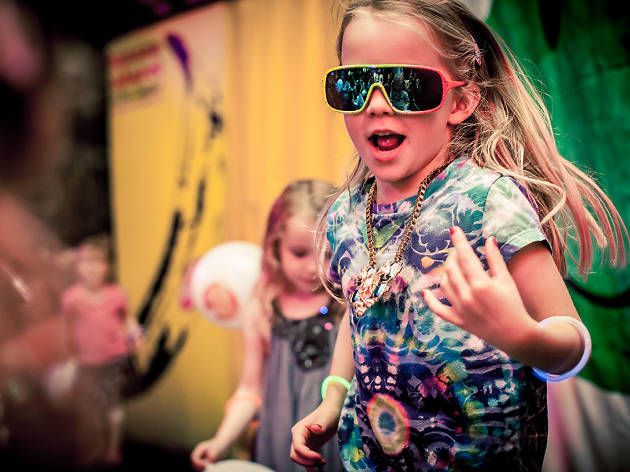 1/12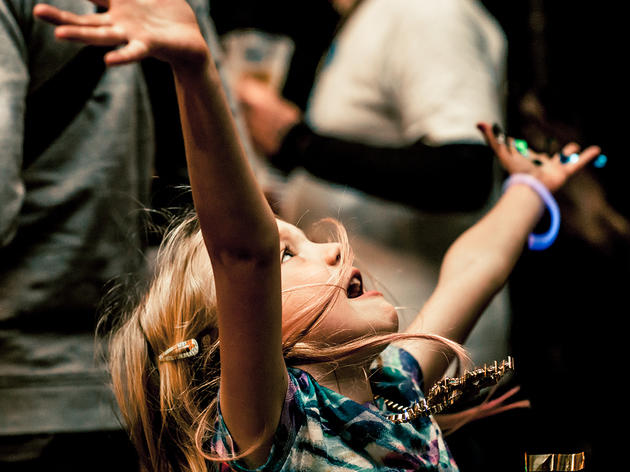 2/12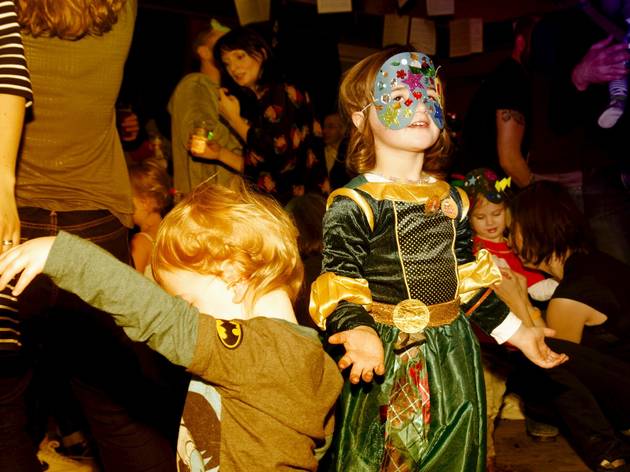 3/12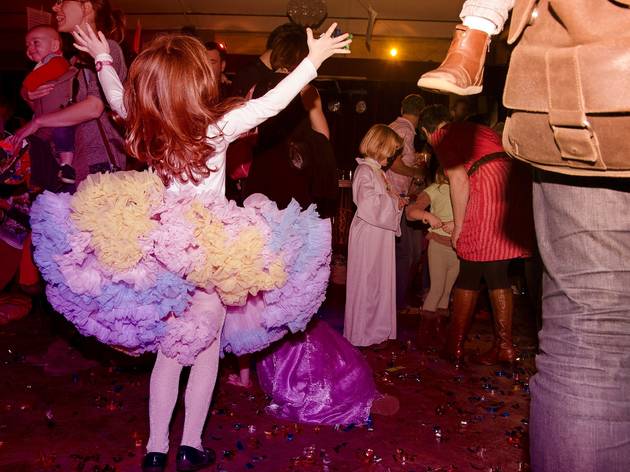 4/12
Big Fish Little Fish © Steve Gilbert Scott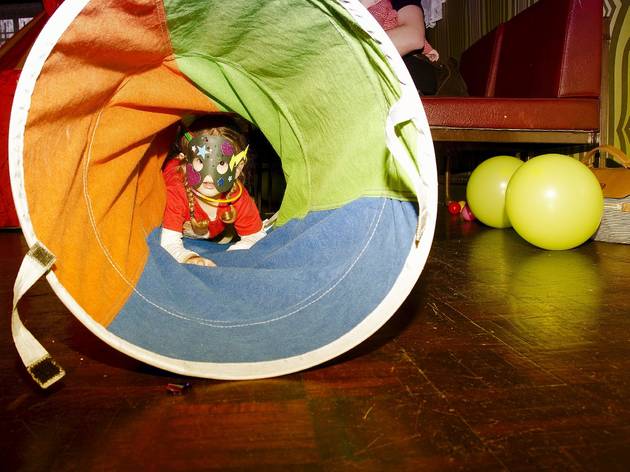 5/12
Big Fish Little Fish © Steve Gilbert Scott
6/12
Big Fish Little Fish © Steve Gilbert Scott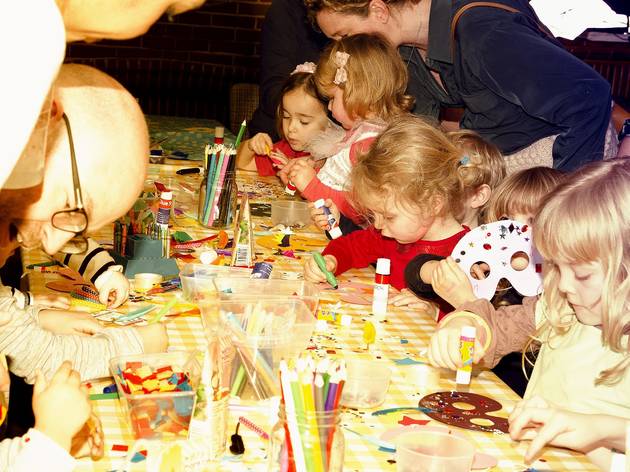 7/12
Big Fish Little Fish © Steve Gilbert Scott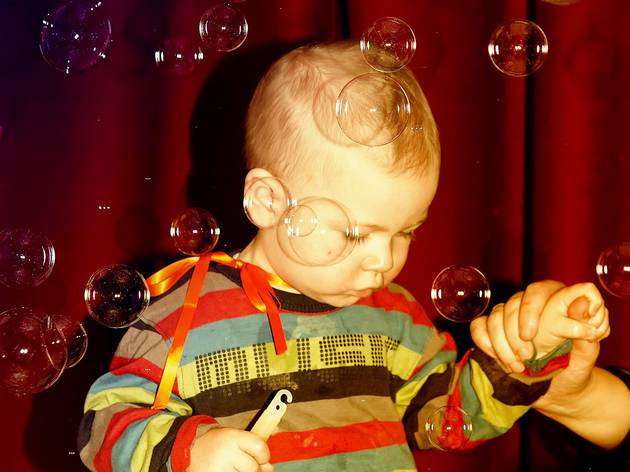 8/12
Big Fish Little Fish © Steve Gilbert Scott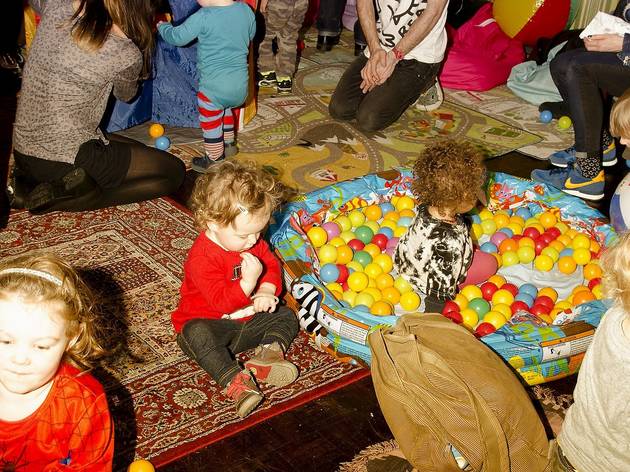 9/12
Big Fish Little Fish © Steve Gilbert Scott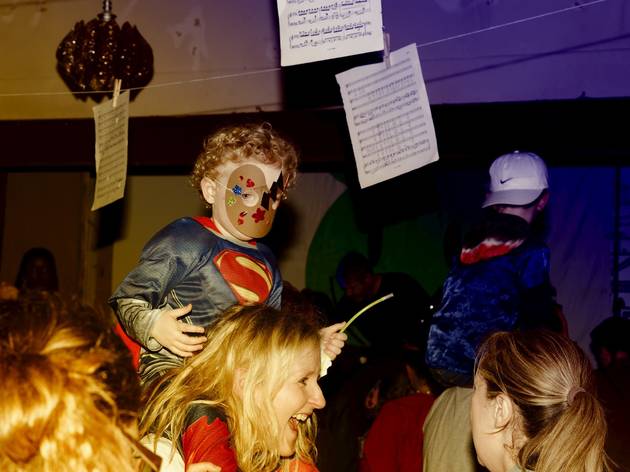 10/12
Big Fish Little Fish © Steve Gilbert Scott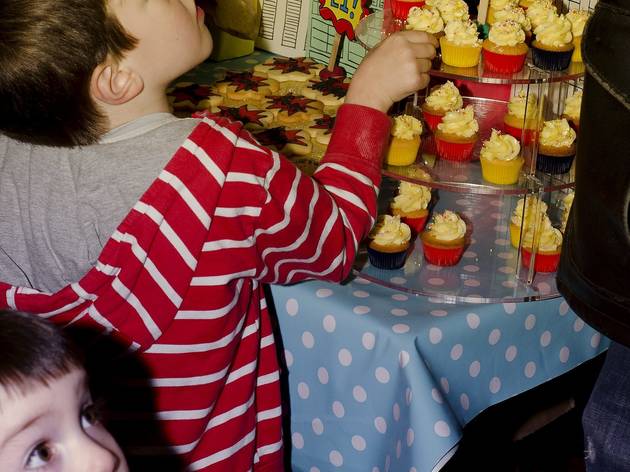 11/12
Big Fish Little Fish © Steve Gilbert Scott
12/12
Time Out says
These afternoon dance parties playing acid house classics allow the post-rave generation of parents to share the old-school dancefloor euphoria with their kids – and still be home by bedtime. With bubbles, confetti, glitterballs and manic movement, the energy of families cutting loose in the early afternoon isn't far from the primal delirium of a club in the early hours. There's a baby chillout area with mats and a ball pool for those too little to dance, plus a crafts area and a parachute finale. Ages 0-8.
Details
Average User Rating
3.8 / 5
Rating Breakdown
5 star:

5

4 star:

1

3 star:

0

2 star:

2

1 star:

1
Did someone say day party at Fire? Why not?! Start them young......
What an AMAZING event in Vauxhall, themed "animaltastic" my nephews LOVED it, a baby shark (6) and turtle (2) let lose on the dance floor to old skool drum and base tunes in the middle of the afternoon....
A Very well organised event, there are arts and crafts if you need some chill time, and two music rooms for a boogie, the lightbox is a state of the art night club with illuminated LED walls and roof, a sensory overload for any growing youngster. The music is played at a safe decibel level, as well as cake stalls to keep those sugar levels up, release their inner animal with face painting and bean bag area outside. If in your youth you never yourself actually attended a nightclub, then this is probably not the event for you. For any fun loving Londoner this is a great afternoon with the kids.
Trying to leave 1 star but for some reason 2 come up..this was not a pleasant experience as some other reviewers have posted. It was marketed for 2-8yr olds yet when I arrived with our 4 and 2 yr old it was clear that there were older children there. My eldest was smacked in the head by a child playing a throwing game with his parents. Not much of a sorry offered. Generally felt as though we were surrounded by children and adults who had no care for those around them. The whole room was a mess with food, burst balloon debris and plastic cups all over the floor. It was altogether a hideous experience. Regret spending the money. Cannot recommend.
I thought this was dreadful. Have 5 and 4 year olds who couldn't dance for fear of getting knocked over by the ample backsides of the other parents trying to reminisce of times gone by. Face painting £5. No water. £40 badly spent when there's so much else on offer in london.
My son celebrated his sixth birthday at the Garage in Islington and it was great fun. We'd previously been to one in Brixton too so knew what to expect. Great selection of rooms and entertaining activities for the kids, plus a bar and good grub for the grown ups. Well worth a go if you have kids and fancy trying something different!

I love Big Fish Little Fish and go as often as I can manage. They always have good amounts of space, and the music is loud enough to dance to but not so loud that it damages anyone's hearing. My children love it (4yo and 1yo) and go capering off exploring as soon as we get there - luckily there are people guarding all doors to make sure kids don't go wandering out, but also a fantastic craft table with someone on hand to help, and play do and free transfer tattoos and baby chill out area. The 2.5 hours flies by and it is absolutely perfect for a wet Sunday afternoon when you're all going a bit mad from being stuck indoors all weekend. Best of all, it's totally legitimate to have a drink or two (which let's face it is frowned upon in a playground...). There are also free snacks when you leave to distract the kids when they don't want to go.

Totally worth the entrance fee and only problem is that they sell out!
We went to one at the Garage, Islington. Kids had a great time.There's loads of things for them to enjoy, balloons on the dancefloor, craft area, face painting, even though some extras such as chill out zone that seem to be in other venues weren't there. As for the adults it was not all that. There was only one DJ and he wasn't good at all. The set was mostly house that was not great too dance to and it didn't flow at all. If you want to get a party going you either need to play a good set or popular tunes people will be familiar with. This DJ did neither. This was made worse by the awful sound system at the Garage.
We went to Big Fish Little Fish at Stratford Circus for their Halloween party and we had a great time. It's not often you can go to an actual rave with your kids, with actual proper DJ's (good ones, mostly from the 90's) and an actual bar, as well as some nice nibbles and lots for the children to do. Older kids were having a fabulous time doing arts and crafts, when they weren't whipping up a storm on the dance floor. There was also a 'chill out' area which was suitable for toddlers and babies, with a few floor cushions, books and ball-pits - I do think slightly more could be made of this area as there is not as much to do for the really little ones but that would be my only criticism. The music is brilliant (particularly if you like a bit of 90's) and the DJ line-up very impressive. Kids and babies all love the 'parachute dance', bubble machines and balloons in the main area. Tickets aren't the cheapest but I do think this is a unique event where everyone genuinely has a brilliant time, as the reviewer below says - you get a bit of your pre-child life back for a few hours and get to show the kids how its done.
Have been to a few Big Fish Little Fish events now and have always had the most amazing time – not sure who enjoy the events more? Our six and three year olds, or us?! Lots of happy parents there reminiscing and throwing some shapes on the dance floor, and kids amazed by all stuff going on – glitter bombs, balloons, creative corner, bubbles, parachute and the baby chill-out area – all washed down with some banging old-school tunes. Coming out to bright sunshine after clubbing for a few hours in the afternoon brought back loads of very cool memories of our pre-children days – what a brilliant way to spend an afternoon – We get a little bit of our old life back, with the pleasure of sharing it with the ones we love most in our new one.