'Erth's Dinosaur Zoo' review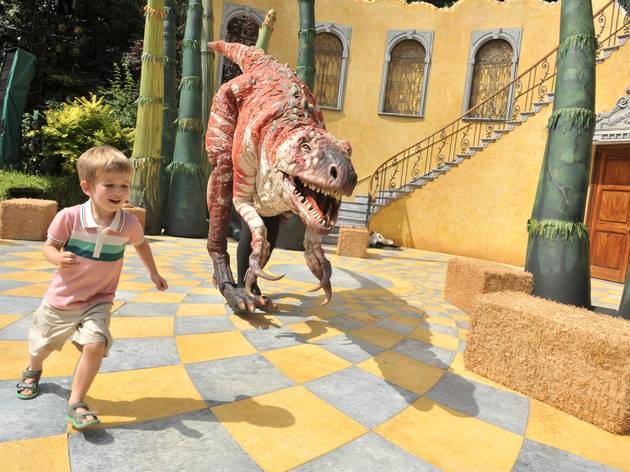 1/3
© Robert Day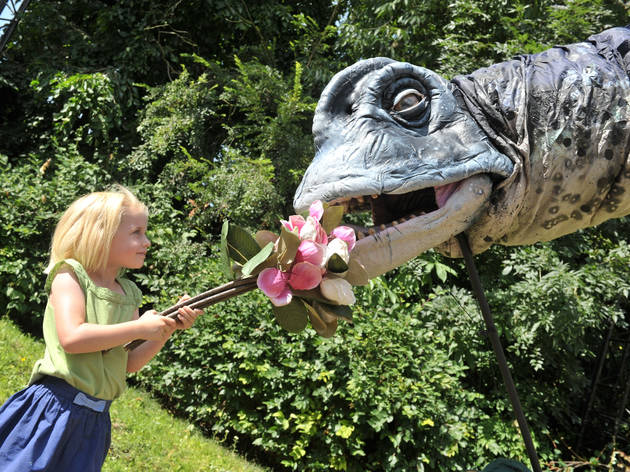 2/3
© Robert Day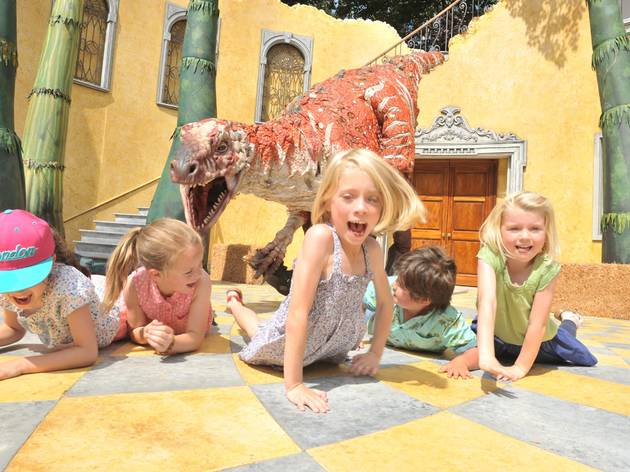 3/3
© Robert Day
Time Out says
Friendly warning! We're working hard to be accurate. But these are unusual times, so please check that events are still happening.
This review was of the show's run at the Open Air Theatre in 2013. 'Dinosaur Zoo' returns to London, to Southbank Centre in February 2020.

As a rule, Australians are brilliant just so long as you can make sure the topic of Australia never, ever comes up in conversation. But in this puppet-tastic kids' show, our Antipodean cousins' dewy-eyed patriotism is a definite plus. While it would take a jaded parent – let alone a child – to sigh at a stegosaur or tut at a triceratops, the fact is that the dinosaurs we learn about as kids tend to come from a fairly narrow selection of creatures dug up in the northern hemisphere.
So it's a delight to come face to face with the genuinely unexpected in Australian company Erth's thoroughly entertaining kids' show, which shuns the obvious beasties and bring the little known likes of dryosaurus, australovenator, leaellynasaura and some sort of titanosaur to the stage. These are creatures which roamed the southern continent of Gondwanaland tens of millions of years ago, unaware of the antics of T.rex and those other guys.
Though it's always entirely apparent that the dinos are being operated by two doughty blokes, they're good-looking puppets, moving with all the grace of the 'War Horse' gang. From teeny adorable reptile babies to the monstrous carnivore that comprehensively freaked out one small volunteer, the crowd's disbelief is suspended more than enough for us to believe we're seeing lifelike replicas of these long-extinct beasties.
The show's secret weapon, though, is a very living creature: sassy host Lindsey Chaplin presents the whole thing with a breezily morbid sense of humour that keeps the kids appropriately nervous and the parents suitably amused.
Details