Make the most of the City
If you want the breadth of choice and quality you get from West End shopping but can't face the crowds, head for the City

If you want to while away a lazy Saturday or Sunday afternoon with a loved one, browsing the shops of One New Change before a stroll across the river makes for the perfect daytime date. The elegant piazzas, secluded churchyard gardens and charming little lanes around the City make it a special location to see London together from a whole new perspective.

Map by Hattie Newman and Mitch Payne

The romantic wanderer's itinerary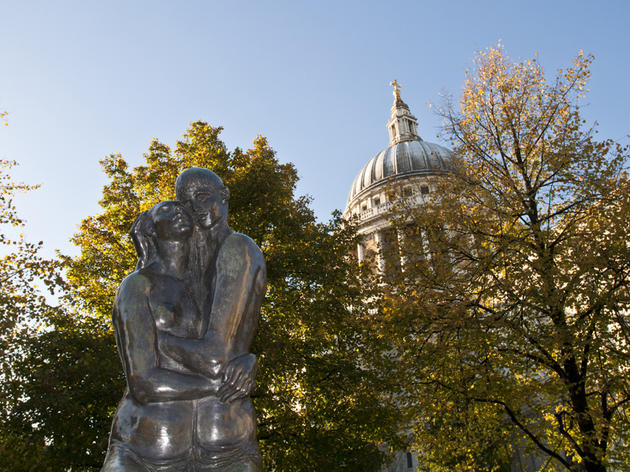 Young Lovers sculpture
Festival Gardens, right by St Paul's Cathedral, is a good place to start your day. Arrange to meet your date by the sculpture called Young Lovers, situated among the greenery and rose bushes of the gardens.
Topshop and Topman
Ensure there's no bickering about what shops to go to by hitting One New Change's Topshop and Topman, offering the best of both his and hers in high street fashion, from everyday style to limited-edition must-haves.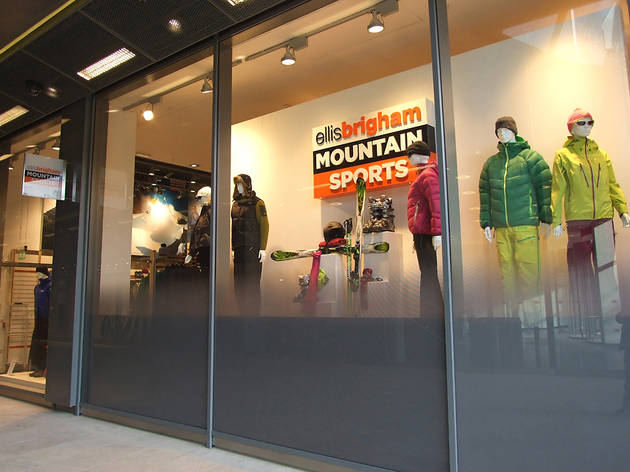 Ellis Brigham Mountain Sports
Planning a romantic trip to the country together? Head to Ellis Brigham at One New Change and ensure you both look your best at the top of the highest peak. The in-store 'Pro Shop' focuses on high tech and high fashion.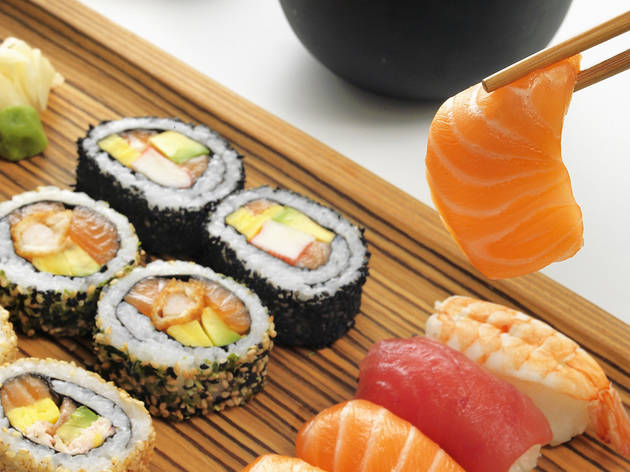 Wasabi
Eat light at lunchtime. Drop into Wasabi at One New Change to pick up tasty, individually wrapped sushi or a warming pot of noodle soup for the ideal quick but delicious pit stop, whether you want to eat in or take away.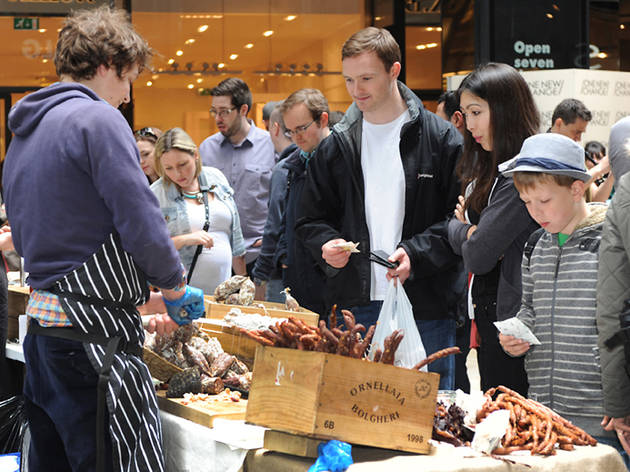 Food Market
Meander around One New Change's weekly Saturday Food Market, where you can grab something to prepare at home for tomorrow's lunch à deux, or simply enjoy an indulgent treat. Gourmet delights include Spanish cured meats and honey by the Local Honey Man, sourced from hives in London and Essex.
Whispering Gallery
Take a little break from shopping and do some exploring. Climb the steps inside the dome of St Paul's Cathedral until you reach the circular balcony known as the Whispering Gallery. Here, you can whisper sweet nothings against one wall and your loved one can hear you all the way across on the opposite side of the balcony.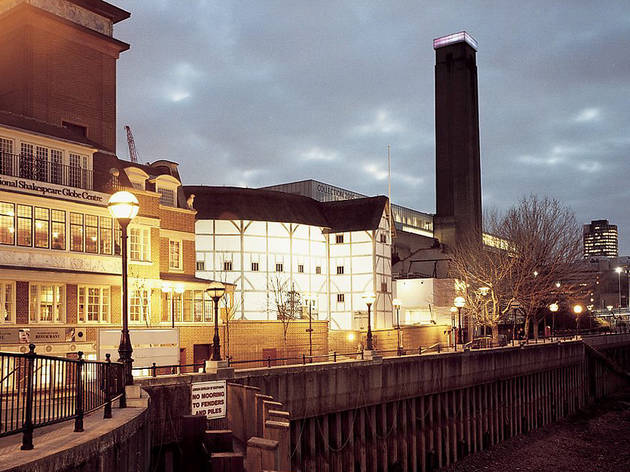 Bankside
The Thames is less than a five-minute stroll from One New Change, so you can wander across the Millennium Bridge hand in hand. Make sure you take a tour of one of the free galleries at Tate Modern when you get to the other side.
Wahaca
To finish off your date, head back to One New Change for dinner. Why not go to Wahaca, where you can enjoy delicious Mexican street food in style? Innovative dishes created as sustainably as possible – feelgood feeling all round!
London's best shopping centres
Why risk traffic and weather when your local shopping centre can provide all of your favourite outlets under one tidy roof? All the convenience of the high street with none of the buses, tourists or chuggers; London's shopping centres and malls are where retail therapy gets serious. Whether you're shopping for gifts or something a little more selfish, here are ten we'd wholly recommend.
Read more
See the best shopping centres in London
Sponsored listing
Greens of Highgate
An independent florist and greengrocer run by Mr and Mrs Green, which is conveniently located on a corner between Highgate High Street and Waterlow Park. The couple stock all kinds of fruit and veg – from your standard carrots, garlic and grapes, to artichokes, papaya and more – as well as flowers by the bunch or a single stem. All the produce is sourced from Britain where possible, the couple assure, and if you're not quite sure what produce you fancy this week, you can order a fruit and veg box full of surprises. Fruit baskets, hampers and bouquets for weddings, funerals or other events are also available. Delivery is free to the N6 area, but Greens will also deliver further afield for a price.
Venue says: "Our new website has launched! Shop online for delicious fruit, veg, flowers and gifts. Use code 'Greens17' for 10% off your first order."