Heads up! We're working hard to be accurate – but these are unusual times, so please always check before heading out.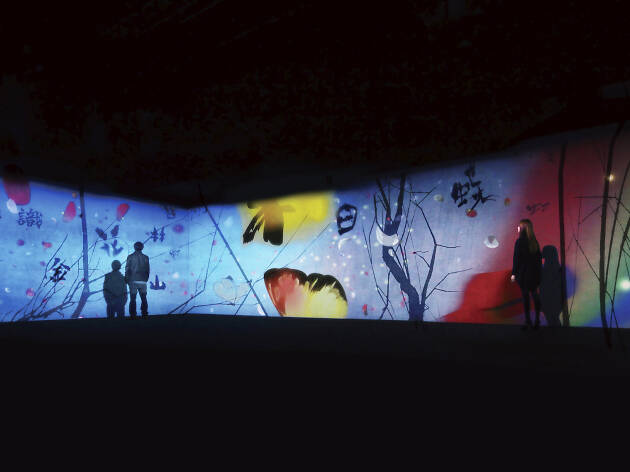 Four things to see at 'AI: More Than Human'
Art and science collide in the Barbican's mega-ambitious new show about artificial intelligence. Here's what to expect
'AI: More Than Human' runs at the Barbican from Thursday May 16 to Monday August 26. You can find out more about the exhibition here.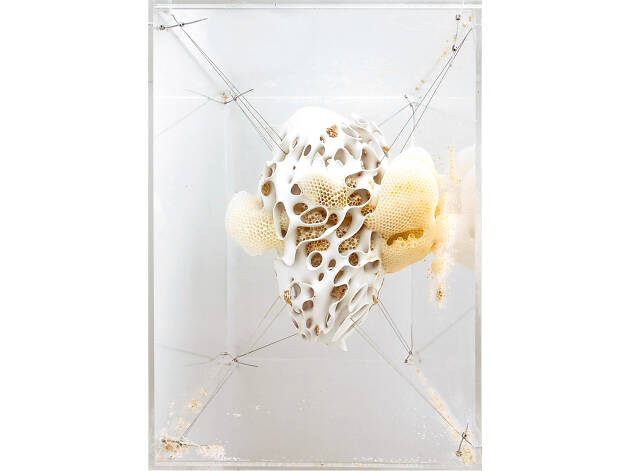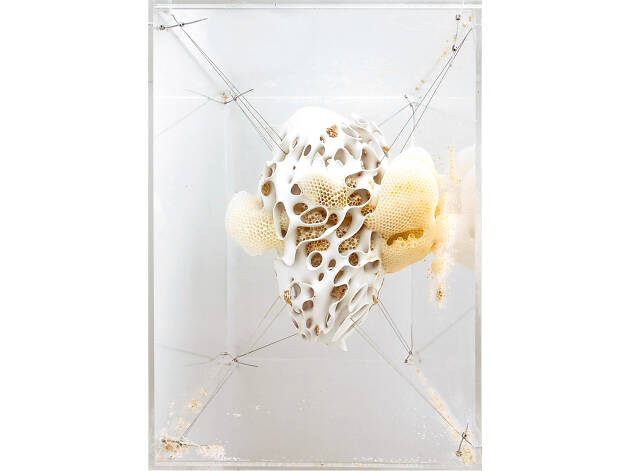 'Mediated Matter Synthetic Apiary' © The Mediated Matter Group
1. Environmental intelligences
One of the big things that artificial intelligence can help us with is managing the decline in our poor planet's health. The Mediated Matter Group has created a synthetic apiary, a perpetual spring environment for bees, complete with pollen and nectar substitutes and simulated daylight, while MIT's Open Agriculture Initiative is trying to create crops in table-top-sized growing chambers. Other projects explore the future of road safety and the way AI can influence medical care.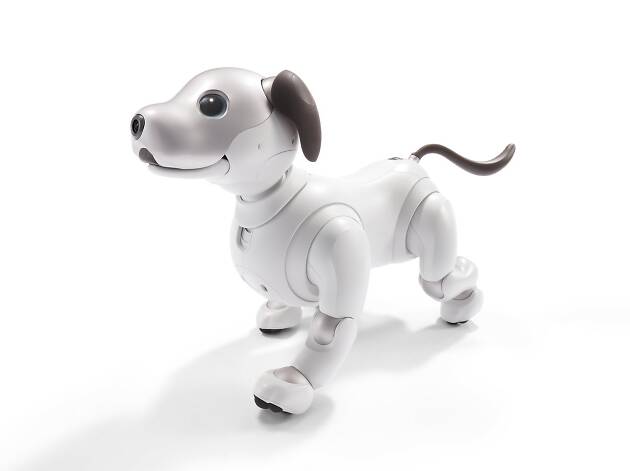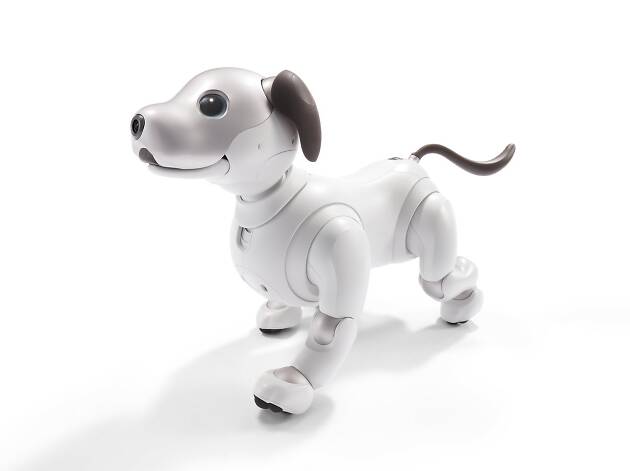 'aibo' © Sony corporation
In the grand scheme of evolution, humans are pretty smart. Less smart are dogs and fish, so it's obviously easier to create robo-animals than it is to create robo-humans, which goes some way towards explaining the inclusion in this show of Sony's Aibo and MIT's SoFi, a synthetic dog and a synthetic fish, respectively. Adorable, and you don't have to pick up their poo or scoop them out of the tank when they die. Perfect.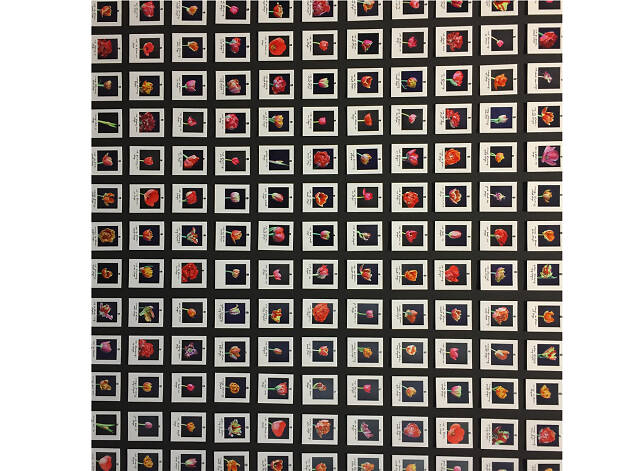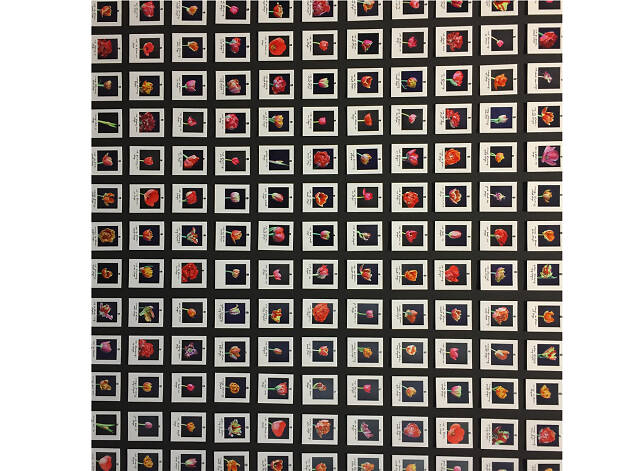 Anna Ridler, 'Myriad (Tulips)'. Image credit: Emily Grundon, 2019
A lot of this wide-ranging exhibition is comprised of contemporary artists responding to the topic of artificial intelligence. There's Lawrence Lek's speculative future video game, Kode9's sound installation about an AI version of the mythical golem from Jewish folklore, Anna Ridler's thousands of photos of tulips, and Joy Buolamwini's exploration of racial bias in facial-recognition software. But one of the main attractions will be Japanese collective teamLab's immersive installation, where your movements help shape the art itself.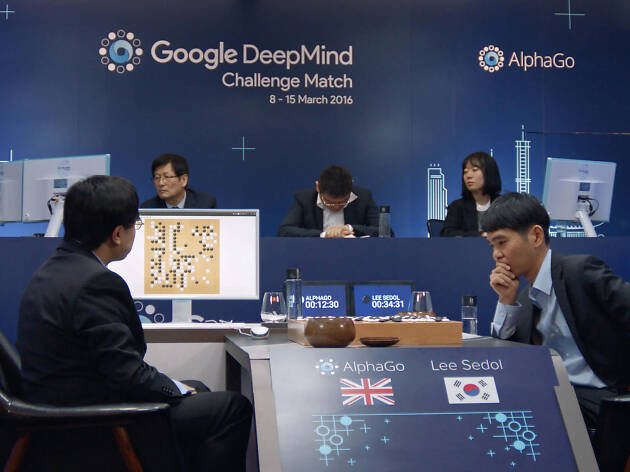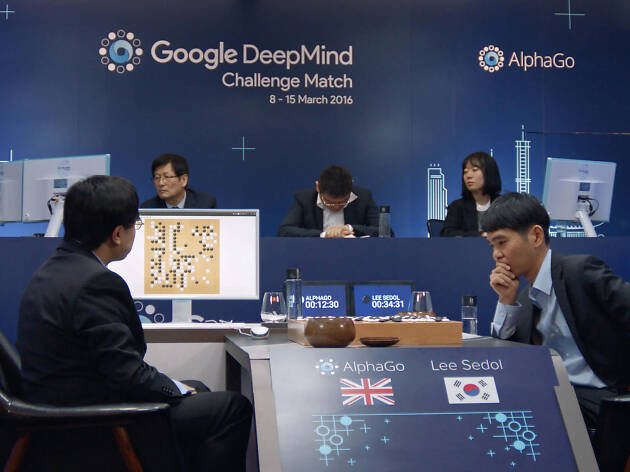 AlphaGo vs Lee Sodol © AlphaGo Movie
4. Human-defeating computers
We like to measure artificial intelligences in game situations – can a computer beat a grandmaster at chess? Can it thrash an adult at, I don't know, Cluedo? As the intelligences improve, the answer has become yes a lot more often than no. The exhibition will include items and explanations of IBM's Deep Blue and Watson computers and DeepMind's AlphaGo, the first computer to beat a human at the strategy board game Go. If we find one that can play a full game of Monopoly without dying of boredom then we're in real trouble.