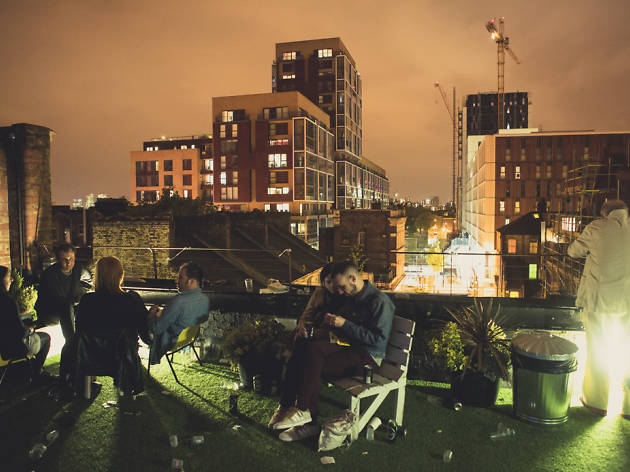 A one-day festival of epic fun in Dalston
Waze & Odyssey, Psychemagik, Raf Daddy, Tom Vek, Portico, Mo Kolours, My Panda Shall Fly, Nathan Fake, NZCA Lines, Wyles & Simpson, Flyte, Wolf Music, Auclair, Don Letts, Huntleys & Palmers, Ghost Culture, Lex Luger, Boxed In, Wesey Matsell, Moxie, HVOB, Koreless, Krankbrother + more tba.
The celebrated, multi-venue Dalston mini-fest returns for another one-day extravaganza, showcasing some of the finest, hippest alternative sounds around. There'll be plenty of bleeding-edge electronic explorations from the likes of Nathan Fake and Koreless, dancefloor-focused flavours from house revivalists Waze & Odyssey, cosmic-disco duo Psychemagik and party-starting selector Raf Daddy from The 2 Bears, plus crossover vibes from hot-topics like Wyles & Simpson and NZCA Lines, soulful sounds from Portico and Mo Kolours, and alt indie riffing from Landshapes.

Top foodie crew and party fiends Street Feast will be bringing some of their culinary magic to the party, and there's also grime karaoke, death deawing (like life drawing, but, well – you can guess), outdoor cinema, a multi-sensory drinking den, a cocktail pop-up in a WWII bunker, plus discussion and debates to engage with if you can still hold it together after all that. And since the whole thing takes place around Dalston you don't have to worry about getting your trainers covered in field mud if it tips down.