Ten reasons to go to a festival in Lisbon
The Portuguese capital is the perfect place to enjoy a banging (but civilised) weekend
Sure, going to a festival abroad is great fun, but what if you want an actual holiday out of your trip as well? Maybe you want to sample some local cuisine (and booze) alongside all that cutting-edge music. Perhaps you even want a bit of sightseeing – gasp – to go with all the unique sights you'll encounter a festival?
Our advice is to head to the charming, lively Portuguese city of Lisbon: not only can you hit the excellent NOS Alive event to get your music fix, but you can also soak up loads of culture, art and – yes – local liquor. Keep reading to find out what Lisbon has to offer alongside the festival experience.
Ten great things about Lisbon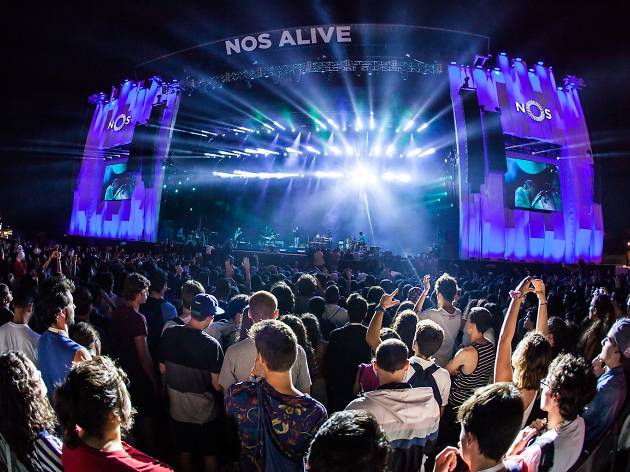 It's one of Europe's coolest cities
And that's not just because of the wind whistling off the Atlantic. Lisbon is an ancient and beautiful capital, with inspiring architecture incorporating Roman, Moorish and late-Gothic influences, tasty local delicacies and a musical tradition rooted in the plaintive songcraft of Fado (head to Lisbon's Museo do Fado to learn more about it, and Tasca do Chico bar after-hours if you want to hear it). But, more than that, it's a pretty good place to go wild over a weekend, with more late-night bars and trendy Portuguese knocking about that you can shake a custard tart at. NOS Alive festival takes place in July, on a patch of coastline just minutes down the road from the city's Belém district – and there are plenty of reasons you should consider spending your festival weekend in Lisbon.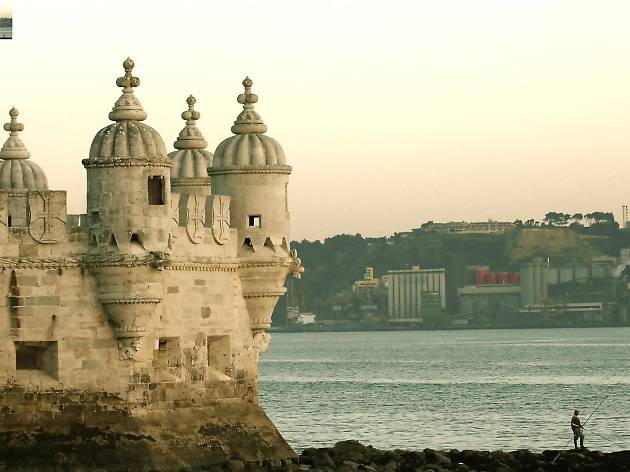 Pedro Ribeiro Simões
As you'd expect, Julius Caesar had a hand in building the city. Now, Lisbon's shiny, cobbled streets, and motley assortment of colourful houses jutting out of the hillsides make it a singularly fascinating place to hang out. You can stay at the super-snazzy Independente hostel (with a killer roof terrace for drinks and dinner) in the fashionable Bairro Alto district, soaking up the view down the shoreline. Then catch the train to Alges station, nearest to the NOS Alive site, perhaps stopping on the way to soak up the Manueline architectural style of the sixteenth century Monastery of Jerónimos, or catching sight of the famous Torre de Belém – a Manueline tower at the gateway to Lisbon, and a dead-ringer for the sort of fuck-off oceanside fortification you'd find in 'Game of Thrones'. The Monastery is free to walk around and the tower is open most days except Mondays.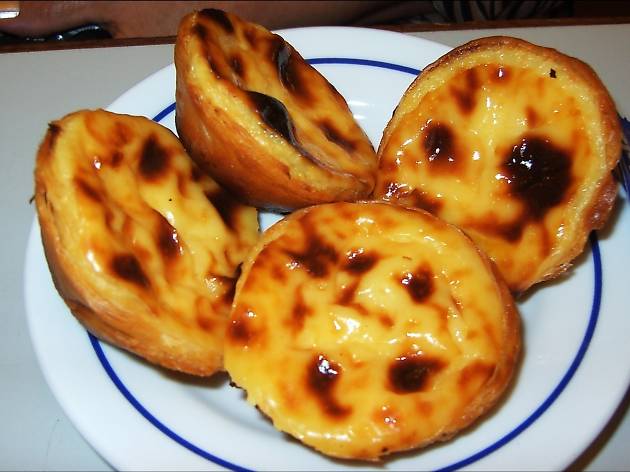 Gustavo Maximo
And the pastel de nata are unmissable
A world away from a Nando's dessert, these sweet little custard tarts are topped with icing sugar and cinnamon. Join the queue at the legendary Pastéis de Belém shop nearby to the Monastery and grab one (or eight) to take away.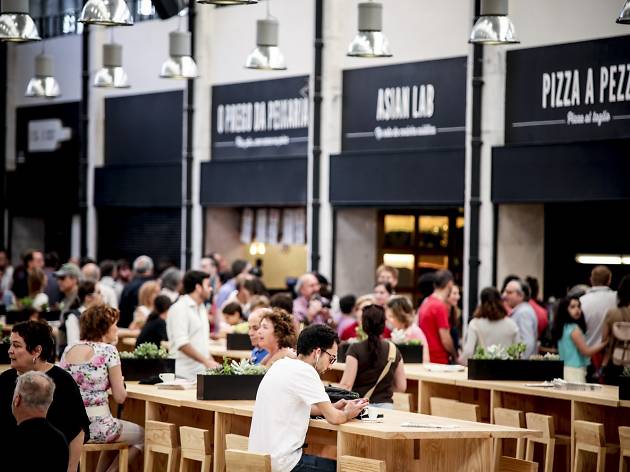 © Arlindo Camacho
Just going to lunch is a festival of sorts
The Time Out Mercado da Ribeira has solved two problems for Lisboans. One: what to do with their once grand former fish market. And two: where to eat the best of the city's dishes all in one place. Step inside the main hall and you're confronted with rows of traders on three sides, each serving a short menu of delicious Portuguese specialities. We're not saying festival grub isn't tasty, just that you'd struggle to find a better food market the world over! It's open until midnight every night.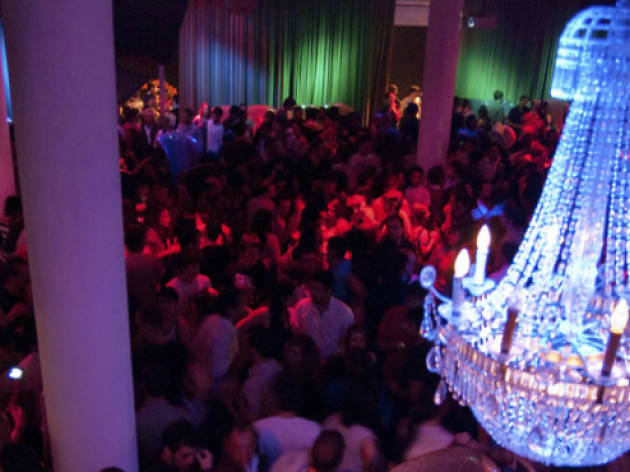 © Filipe Bianchi
After the music, there's… music
A city centre festival has all the advantages of not taking place in a muddy field/phone reception black hole – with the only slight disadvantage being that you can't rave until 5am, bothering no-one but nearby cows. But never fear, Lisbon nightlife is late enough and loud enough to satisfy Lionel Richie, and whoever else wants to go all night long. Try Park bar, occupying the top two levels of the multi-storey car park on Calçada do Combro, for cocktails and dancing, or try your luck at getting into John Malkovich's nightclub, Lux. It's worth taking someone Portuguese with you, though. Entry rates for out-of-owners can go through the roof. But then, you'd rather be dancing with João from Chiado than Jeremy from Chester wouldn't you?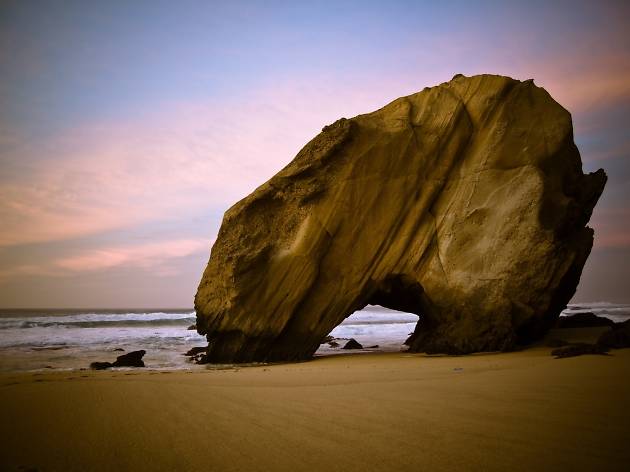 Rui M
And there's always the beach
You might have 99 problems at a festival, but in Lisbon, a beach ain't one. When you've reached musical saturation point, take the 20-minute drive out of town to Praia do Guincho, which is windy but gorgeous, and chill out on the sand.
Alfonso
You get to leave the wellies at home
It might mess up your 'boho chic' festival look, but you won't need your mud-repelling galoshes in Lisbon. You will need your sunnies, though. The city is bathed in sunshine through the summer months, with those shiny cobbles giving the city centre an enviable glow. Plus, you can keep the walking to a minimum. Lisbon's trams are among its most famous tourist attractions, with quaint funicular railways giving lifts to the top of steep hills for just a few Euros, and the (often tourist-packed) number 28 tram zipping up and down the lanes of the prettiest locales around Bairro Alto and Alfama. Hop aboard, and save your soles for dancing.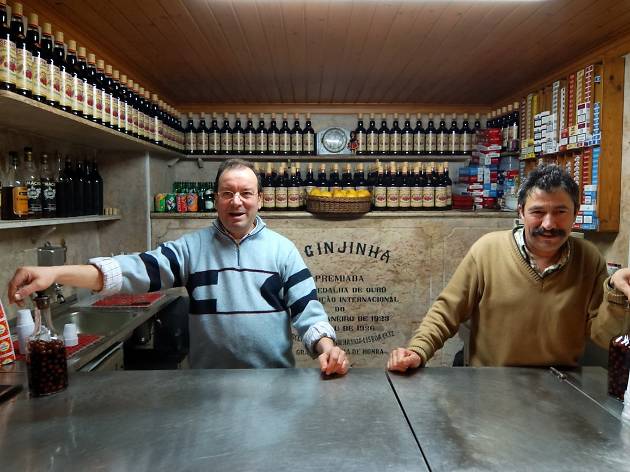 Rosino
It's where you'll find your cherry amor
Lisbon's tipple of choice is ginjinha – a sweet liquor made using ginja berries (sour cherries). Tasting a bit like kirsch, you can pick up a healthy glassful from tiny streetside bar A Ginjinha, near to Dom Pedro IV square. And by 'healthy' I mean, 'massively capable of getting you pissed'.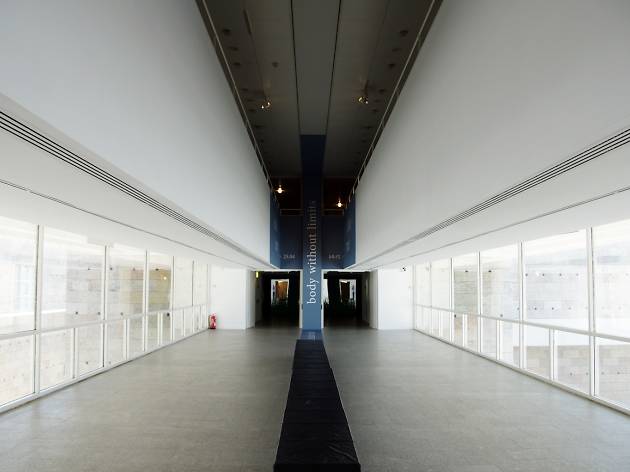 Jaime Silva
And where culture carries on
Also in Belém you'll find the Berardo Museum of Modern and Contemporary Art – Lisbon's answer to Tate Modern. It's a stocky, waterside fort, packed with important pieces. Not just a place to ogle Picassos and Warhols, it's the sort of air-conditioned institution worth chilling out in for a few hours, away from the crowds.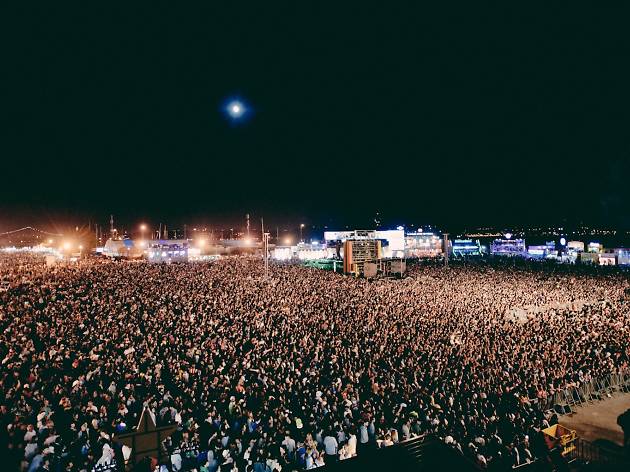 Arlindo Camacho
Finally, it's got great festivals
Compact and pretty (the site edge runs along the coastline, with the masts of local boats visible over revellers' heads), the NOS Alive is an easy-going event, catering to fans of music, comedy and raving alike. There are few cities in the world where you'll find ancient grandeur and bang-up-to-date beats coexisting, making Lisbon a good option for anyone who fancies themselves a classy festivalgoer– or who at least wants to pretend they are for a weekend.