Africa Express: Ghostpoet + Songhoy Blues + Kankou Kouyaté + Olugbenga Adelekan + David Maclean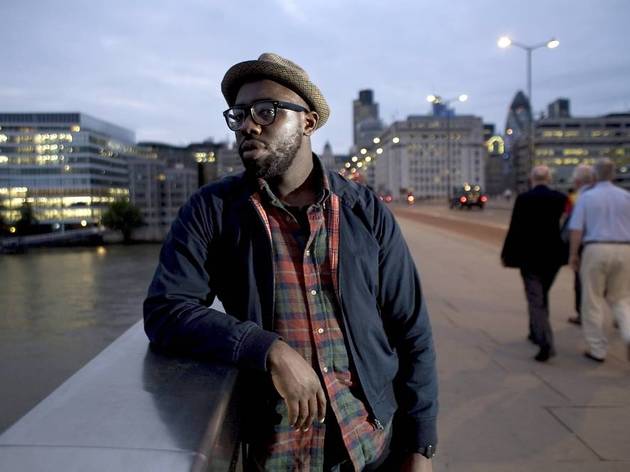 What Damon Albarn started six years ago as an up-yours to Live 8 has become an African-European jamfest with gigs popping up everywhere, from railway stations to Glasto and even Kinshasa Zoo. A documentary was made about last year's Africa Express train tour, which gets its debut airing tonight. But as well as that, this evening also marks the launch of the new album, 'Africa Express Presents: Maison De Jeunes', which involved various Malian musicians, as well as Yeah Yeah Yeahs guitarist Nik Zinner, members of Metronomy and Django Django, Brian Eno, Two Inch Punch, Lil Silva and more.
Tonight two of those Malian acts play in London for the first time – Songhoy Blues and Kankou Kouyaté – joined by Mercury-nominated Coventry MC Ghostpoet, Metronomy's bassist Olugbenga Adelekan and Django Django drummer/producer David Maclean.