Apple Music Festival: who's playing?
Free music, anyone? Discover the line-up of huge acts at Apple Music Festival 2016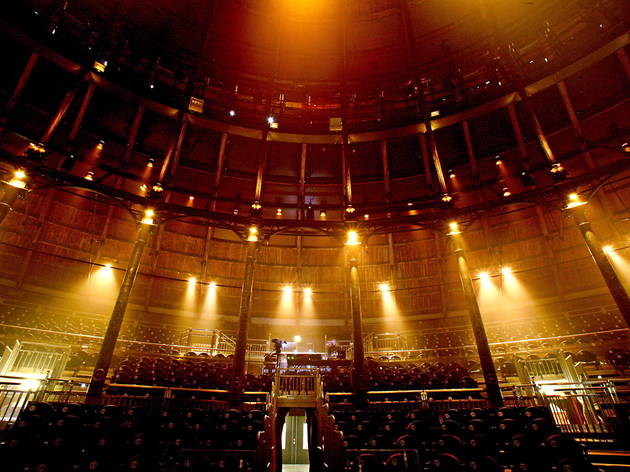 Apple Music Festival is the free series of gigs at the Roundhouse in Camden brought to London by that fruity tech mega-corp. It's a special year as the event hits double figures and celebrates 10 years of concerts with 10 nights of free music, including those 8 years spent being called iTunes Festival.
Looking for details on the line-up or how to get your mitts on some free tickets? For all the essential information you need for the festival, have a glance at these FAQs below:
When is Apple Music Festival happening?
The festival is taking place from September 18-30 2016.
Where is it happening?
All the gigs will take place at the Roundhouse, Camden's only rotund music venue. It has hosted the festival since 2009.
Who is playing?
That's top-secret information but all will be revealed soon. The instant we are passed the sealed gold envelope, or more probably get the email, this page will be updated. Expect big-hitters. Last year The Chemical Brothers, Pharrell, Disclosure and Florence & The Machine headlined, even the support acts are big deals.
How can you get tickets?
It's all down to the luck of the draw and being a nimble keyboard clicker. You can apply for free tickets soon via a ballot at www.applemusicfestival.com. If you don't manage to nab any tickets – all is not lost – each performance will be streamed live and available afterwards on Apple Music.
Sponsored listing
The Garage
The Garage in Islington has been a mainstay of London's music scene since 1993, hosting bands such as Oasis, Red Hot Chilli Peppers, Radiohead and more. Following a recent change of ownership to the DHP Family (the guys behind Oslo in Hackney), the whole venue has been revamped with a view to maintaining its title as one of the city's landmark music venues. The Garage itself has a capacity of 600 and has been restored to its former glory with a state-of-the-art soundsystem and a fully refurbished bar area. There's some decent food offerings on site as well with the newly kitted out General Store and even a cheeky night club tucked upstairs, renamed Thousand Island, decked out with mirrorballs galore.
Venue says: "Check out our live listings for more information about all our gigs and events!"