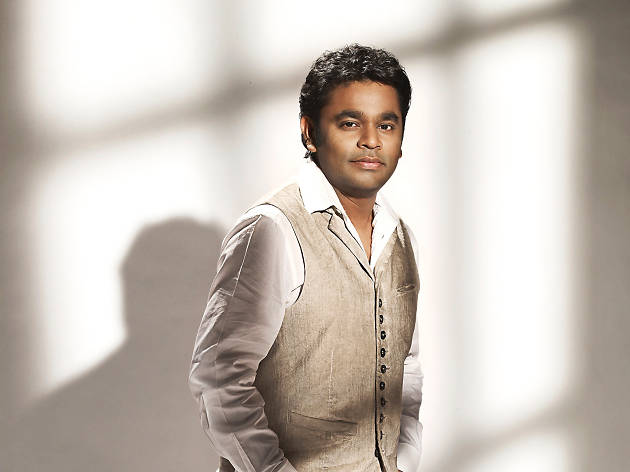 Hyper-influential, prolific and successful composer Rahman has spent over two decades making a name for himself as one of the greatest figures in the history of Indian film. With a master's command of western soundtrack tropes and South Asian traditional modes, he's successfully crossed over into pop music and performed with Michael Jackson and Mick Jagger as well as hitting big with film themes including 'Slumdog Millionaire'. At this big, one-off London show, hear him perform his biggest hits with assistance from some big Indian playback star vocalists.
Rating Breakdown
5 star:

0

4 star:

0

3 star:

0

2 star:

1

1 star:

0
What a total total disappointment to see ARR finally on 8th July at Wembley. He had already cancelled twice before because he was not satisfied with the various issues and he wanted to ,in his own words' make it a memorable and wow performance the fans will not forget'. Well I sure am not going to forget this for and even if he paid me to attend again I would flatly refuse to go. Read on.............
Firstly he did not even have to courtesy to apologise to all the fans that have been waiting to see him for long time and having cancelled twice. What arrogance and ego he and his team has!
Secondly he seems to think that the only people that matter are the South Asians as the concert was predominantly geared towards songs for them. Despite he was presenting at Wembley ( that has a huge numbers of Indians/ Muslims/ Sikhs /South Asians in vicinity) he just did not cater for the variety of the people and played hardly any of the famous Hollywood songs and tunes that have made him such a famous artist.. What on earth were his team and him thinking? We all paid money to see him and waited for months whilst he satisfies himself that all the lighting/ sound etc are fine to his satisfaction to then only present predominantly for the South Asian side of the audience.
Then to make it even worse one of his team had the nerve to say that in respect of ARR the audience should not bring in the show drinks and alcohol. Why on earth should we not be allowed to do this as this was all on sale at venue in first place? Yes I can understand what we don't want is a bunch of drunks in the concert but to enjoy an evening with food and a bit of alcohol is perfectly normal unless you were in a dry state like Gujarat or some Middle East country... Come on this is London in 21st century.. Get real!
Then on top of this a bunch d business men/women came onto the stage to be thanked for their support for promoting and sponsoring the concert. Who the hell wants to see this lot come on stage handing out bunch of flowers? I did not pay to see this pathetic presentations and I have never been to a concert give by famous artists who then parade on a bunch of businessmen/women etc to thank them. Yes by all means as ARR did put on screens some way through concert credits to people who helped out the show together but to parade a bunch of people and thank them in my paid for time is absurd and undesirable.
I would definitely not go see his again and heard so many others when my friends and I were leaving the venue including South Asians also say similar comments to mine so clearly I am not alone in this.
On positive side the quality of actual music and playing of instruments/ ARR's voice and ability to sing /lighting and effects were great but the rest was in my opinion a wasted night out at an expense I could have done without..... JP