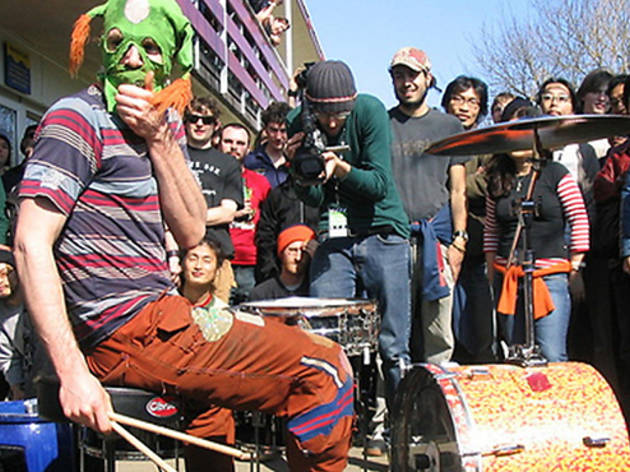 Television, Dinosaur Jr, Les Savy Fav, Múm, Chelsea Light Moving, Dinos Chapman, Oneohtrix Point Never, Wolf Eyes, Hebronix, Mike Watt, Forest Swords, Beak, The Haxan Cloak, Demdike Stare, Eraas + more.
Since 2000, tastemaking promoters All Tomorrow's Parties have been inviting big, leftfield names – My Bloody Valentine, Pavement, Matt Groening, Vincent Gallo, Portishead and more – to curate festivals at seaside holiday camps in Devon and Sussex. Now the festival has spread around the world and spun off into dozens of other events, they've decided that they don't want to do it any more – and so ATP is coming to an end, at least in the traditional holiday camp setting. But of course they're going out with a bang: namely two final ATP weekends in late 2013. The first is curated by ATP and the people behind Barcelona's Primavera Sound festival, and the line-up includes New York punk originators Television performing their incredibly influential album 'Marquee Moon', New England noise-rockers Dinosaur Jr and Les Savy Fav, Icelandic post-rockers Múm, Chelsea Light Moving (the new project from Thurston Moore's Sonic Youth), YBA-turned-techno producer Chapman, and lots more alt and experimental goodies.
Click here to enter our competition and win tickets to this sold out event.