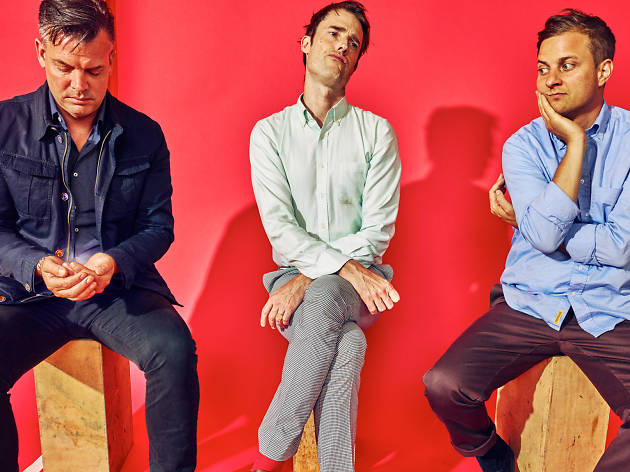 A new London date and a new album from the proggy post-rockers
A welcome return for the groovesome Battles, whose awesome math-metal/motorik/jazz/proggy electronica is dependably gripping live. This is a rare opportunity to see them in a smallish venue, which should mean an even more atmospheric performance from these hugely talented musicians.
Expect to hear tracks from both their ace albums on Warp, 'Gloss Drop' and 'Mirrored', and presumably a few new songs from forthcoming album 'La Di Da Di'. And watch out for percussionist John Stanier's habit of half-standing up to reach his hi-hat, a detail which adds a dramatic edge to the band's compelling, physical show.