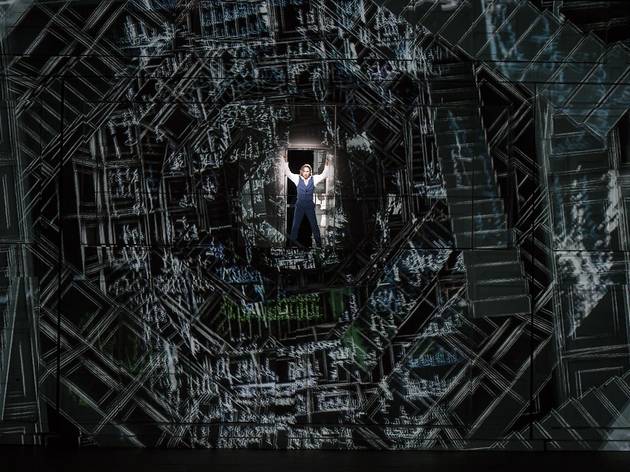 1/12
© Bill Cooper
Mariusz Kwiecie (Don Giovanni)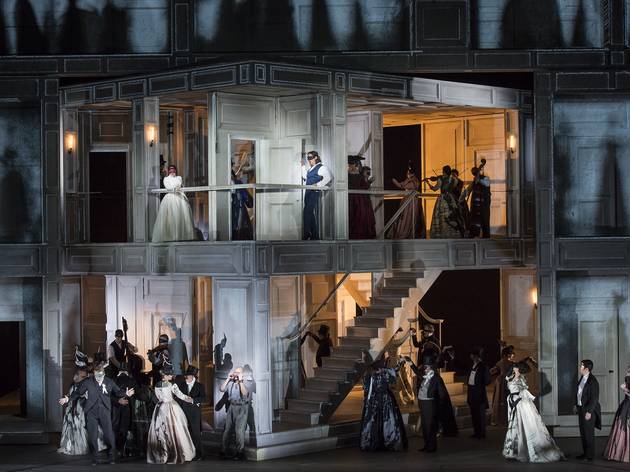 2/12
© Bill Cooper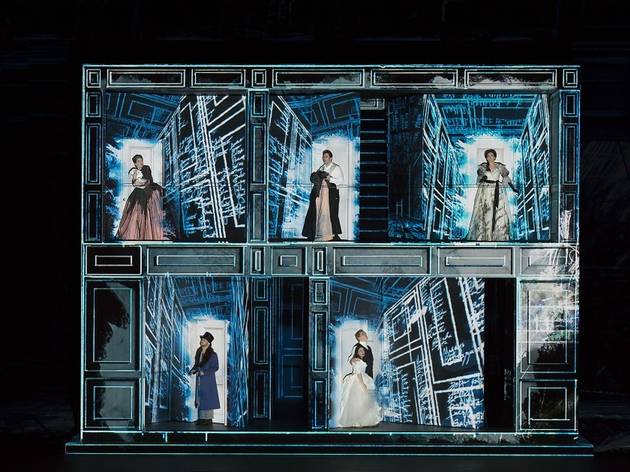 3/12
© Bill Cooper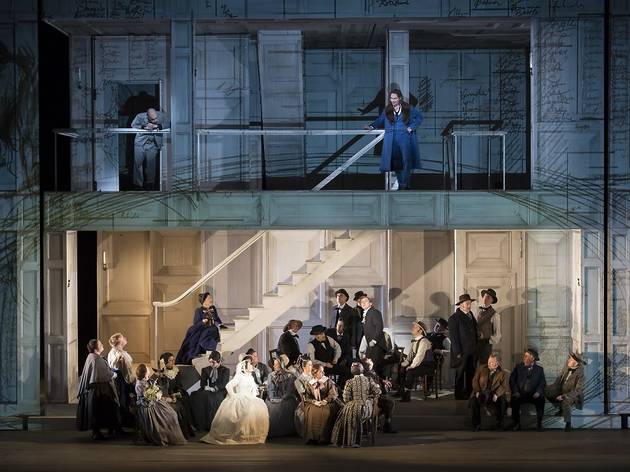 4/12
© Bill Cooper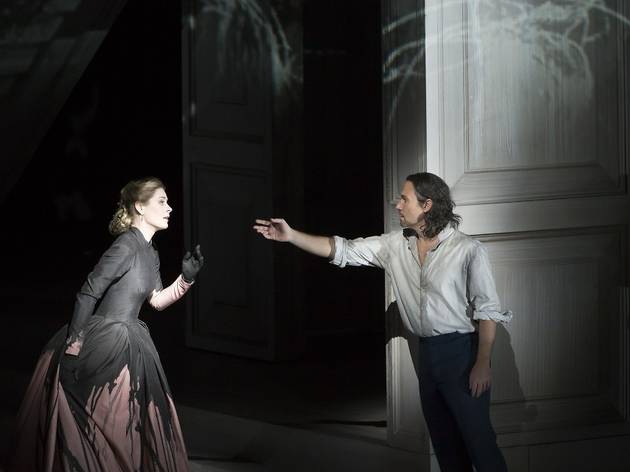 5/12
Bill Cooper
DON GIOVANNI, ROH; Mariusz Kwiecie; Don Giovanni, Véronique Gens; Donna Elvira, Malin Byström; Donna Anna, Antonio Poli; Don Ottavio, Alex Esposito; Leporello, Dawid Kimberg; Masetto, Elizabeth Watts; Zerlina, Alxander Tsymbalyuk; Commendatore, K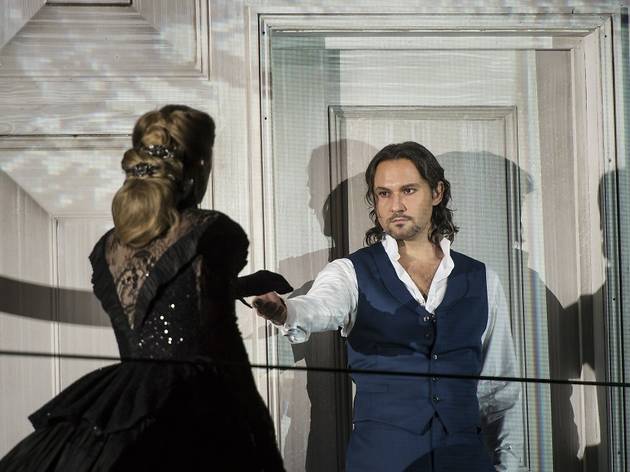 6/12
© Bill Cooper
Mariusz Kwiecie (Don Giovanni); Malin Byström (Donna Anna)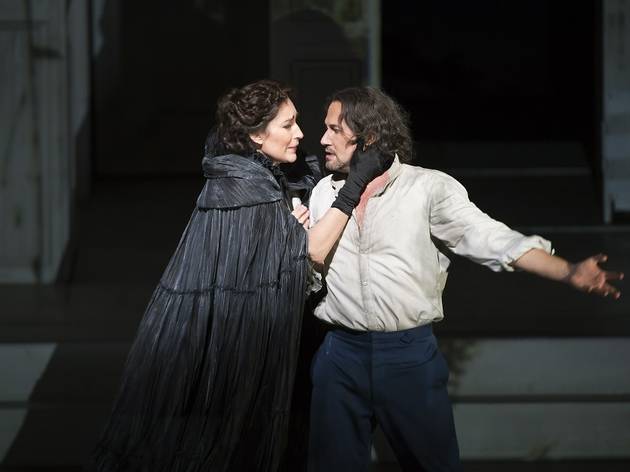 7/12
© Bill Cooper
Malin Byström (Donna Anna) and Mariusz Kwiecie (Don Giovanni)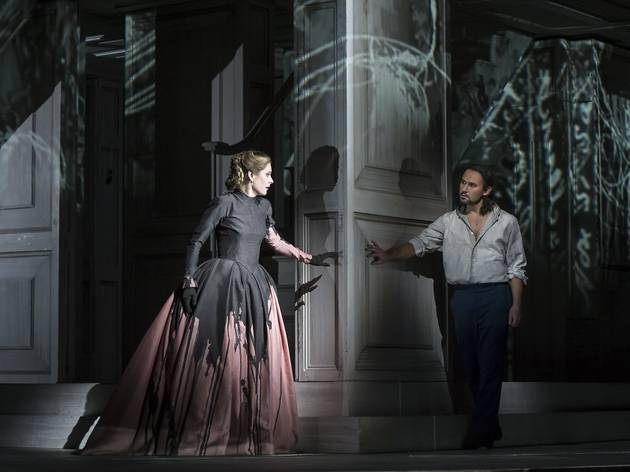 8/12
© Bill Cooper
Véronique Gens (Donna Elvira) and Mariusz Kwiecie (Don Giovanni)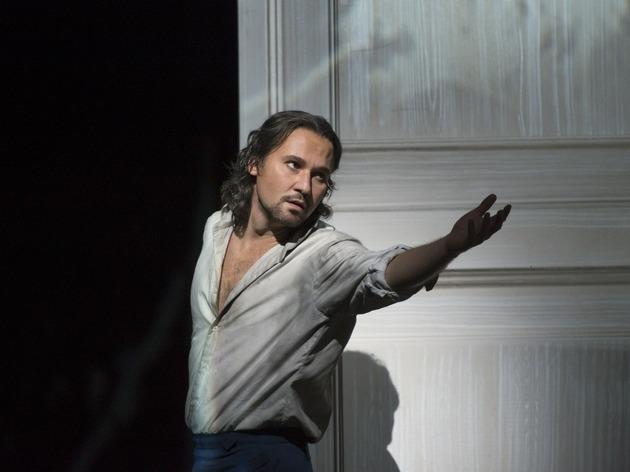 9/12
© Bill Cooper
Mariusz Kwiecie (Don Giovanni)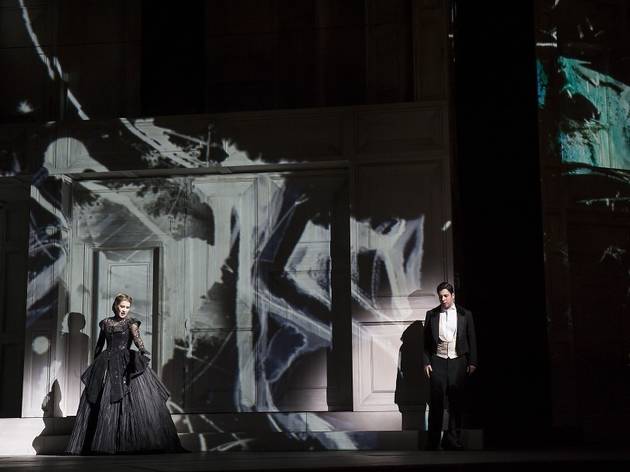 10/12
© Bill Cooper
Malin Byström (Donna Anna) and Mariusz Kwiecie (Don Giovanni)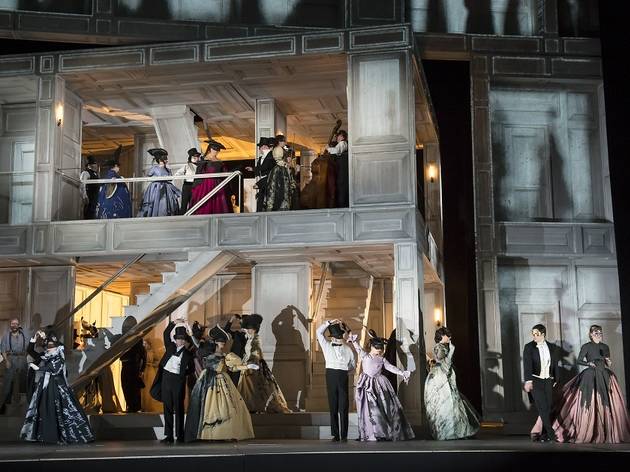 11/12
© Bill Cooper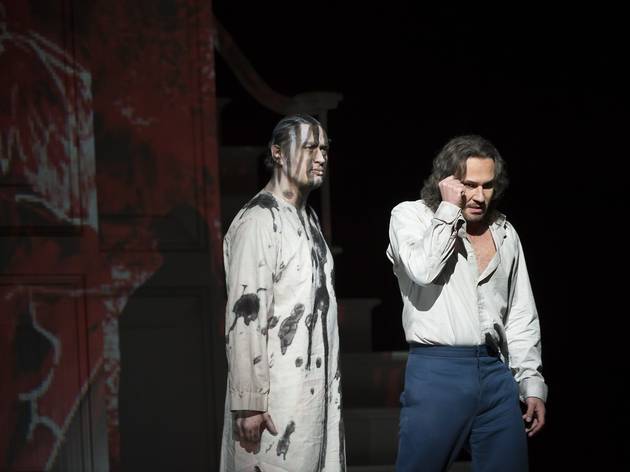 12/12
© Bill Cooper
Alxander Tsymbalyuk (Commendatore) and (Mariusz Kwiecie (Don Giovanni)
Time Out says
Friendly warning! We're working hard to be accurate. But these are unusual times, so please check that events are still happening.
This review is from 2014. Kasper Holten's 'Don Giovanni' returns to Royal Opera House in September 2019.
Mozart's version of the Don Juan legend tells the tale of the titular rogue and seducer, a nobleman who declares: 'I need women more than I need bread, more than I need wine'. In his new production, Kasper Holten offers a slick and visually engaging interpretation, albeit one overwhelmed by the set and lacking full-blooded characters.

In this cosmetic characterisation there are no visible class differences – perky peasant girl Zerlina (an impressive house debut from soprano Elizabeth Watts) is as sophisticated as the noble Donna Elvira (French soprano Véronique Gens). And despite the libretto's cries of 'rape', all the women are happy to consort with the devilish Don (sung by Polish tenor Mariusz Kwiecien), who cuts a Byronic figure – more charming than menacing.

With the ladies clearly in cahoots with the noble seducer, Holten has plumped for comedy over serious drama. It is a shame, then, that the main comic character, the Don's long-suffering sidekick, Leporello (bass-baritone Alex Esposito), isn't given a more dominant presence. But his acting is good and, like the rest of the cast, his singing is solid, if unremarkable.

The real star of the show is Es Devlin's excellent set, consisting of a large revolving house, cut away on three sides to reveal a lattice of rooms and connecting staircases. Luke Halls's complex video designs are projected on to a solid frontage, and mostly feature the names of the Don's 2,000 female conquests, written out then multiplied. When the spectacle climaxes, it is with the arch-shagger at the centre of a swirling video kaleidoscope, which, impressive though it is, threatens queasiness by the end.

Italian conductor Nicola Luisotti seems to be having fun in the pit, both conducting a classy, period-sized ROH orchestra and occasionally directing from the fortepiano as part of the continuo.

Purists will wonder why the Don isn't dragged off to Hell by the Commendatore, or where the final moralising sextet has gone. But concluding with Don the distraught rake appealing to the audience for forgiveness, accompanied by an offstage chorus, is a more dramatic and tidy conclusion, befitting the Romantic sensibility suggested by the costumes.
Details