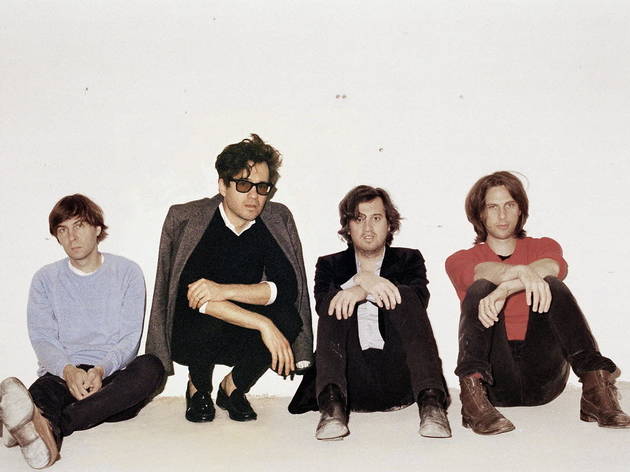 NB. This event has been cancelled due to illness.
It's an obvious gag, but Parisian alt-rockers Phoenix really did rise from the ashes after 2009's 'Wolfgang Amadeus Phoenix' album. As pals of Daft Punk and one-time backing band of Air, they've been on the scene since the '90s renaissance of French cool. Huge singles like '1901' saw the four-piece man up, rock out and write a clutch of stadium-sized songs that retain the same suave panache they save for wearing scarfs. This iTunes Festival show is a chance to see the next stage in their rebirth: their latest album 'Bankrupt!', released earlier this year. In support are Little Green Cars – essentially the Irish Mumford & Sons, with plenty of big kick-drum action and sentimental vocal harmonies. Win tickets on the iTunes Store, via www.itunesfestival.com.
Rating Breakdown
5 star:

1

4 star:

0

3 star:

0

2 star:

0

1 star:

0
I discovered this band while watching Glastonbury's coverage of the Sunday headliners and it has been years since a band gave me that pure adrenaline rush.The energy and amazing retro electro synths with the singers great tone of voice was a breath of fresh air and how I missed this band back in 2009 just shows how long I have been out of the game lol!.Im playing the albums non stop while trying to find a way to see the band live,my only options are to fly over to France in November or try and get tickets for the roundhouse on the 7th September but god only knows how you get them.Help as I am desperately trying to see this lot as someone who appreciates and is passionate about music I can only pray a solution is around the corner.