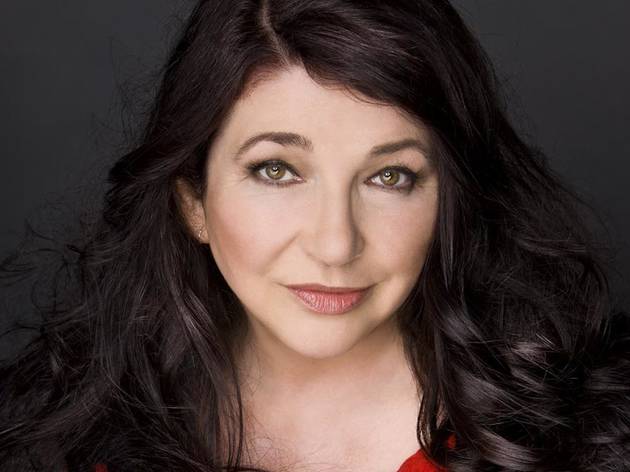 Read our first-night review of Kate Bush's 'Before the Dawn' show
Didn't get Kate Bush tickets? Click here for some alternative Bush-themed events in London throughout the run
Yes indeed: that's Kate Bush, performing live. Echoing Bowie's sudden unretirement last year, the woman who brought you 'Wuthering Heights', 'Running Up That Hill (A Deal With God)', 'Cloudbusting', 'Hounds of Love', 'Experiment IV' and more surreally classic songs will be playing her first live shows in 35 years in London later this year.
The gigs are titled 'Before the Dawn', and we don't know much about them – although the fact that Ms Bush is wearing a lifejacket in the promotional images might be a clue that she'll perform songs from 'The Ninth Wave', the concept song series about a drowning woman that took up the second side of her best album 'Hounds of Love' (1985).
That's just a theory, and there'll be any more between now and August, but what's certain is that if these shows are anything like 'The Tour of Life' in 1979 – the only other concert series she's ever done – they'll be a visual spectacle as well as a musical treat.
Now for the bad news. Tickets for the whole run – 44,000 seats or so – sold out in 15 minutes, so unless you got lucky in March your only way in is to buy pay through the nose for a dodgy resale ticket. Or, you know, make a deal with God.