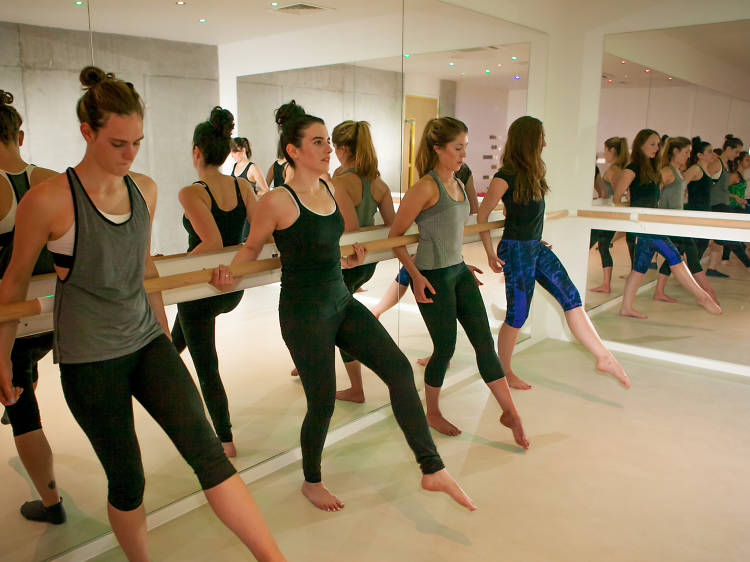 © Jack Latimer
Disco Barre
The moves: Disco Barre, as you might have guessed, is ballet barre in a low-lit dance studio with disco music pumping. We start facing the barre with a series of leg raises, pulses and circles to work deep into our glutes and hamstrings. The floor work, including choreographed versions of oblique twists and buttock clenches, ignites your core. When I leave the class I'm walking taller, with that disco spirit in my soul.
The music: Instructor Sophie Ritchie spends as much time researching the music as she does on the class, paying homage to the Paradise Garage dancefloor with her Larry Levan-inspired selections. It's not strictly disco: there's some early house, acid and '80s soul in the mix too.
Power tune: 'Work That Body (Larry Levan Remix)' by Taana Gardner
ISTD2 Studios, EC1V 9NQ and The Refinery, E9 6SG. £14-£16.