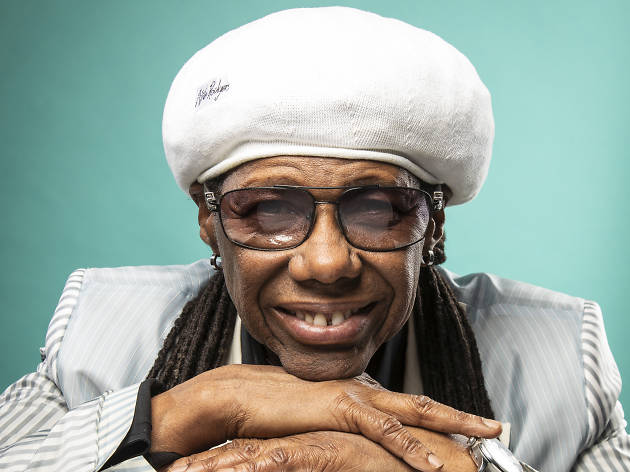 Nile Rodgers: 'Meltdown will be like nothing London has seen before!'
The king of disco is in charge of the Southbank Centre's Meltdown festival. We chat to him about the line-up, Studio 54 and who was more fun: Bowie or Madonna
The chic song 'Le Freak' has been through a number of versions. As it was originally written, in a coke-and-champagne haze after Nile Rodgers and his writing partner Bernard Edwards were turned away from legendary disco club Studio 54, the chorus went 'Aah… fuck off!'. When they realised it needed to be more radio-friendly, it became 'Aah… freak out!' And now, in front of a camera, toting a disco ball, Rodgers has morphed it once again: into 'Aah… Time Out!'
The legendary hit-writer, singer, musician, producer, philanthropist, ex-addict and cancer survivor is in town to chat about curating the Southbank Centre's Meltdown festival, following in the footsteps of MIA, Massive Attack and one of his most famous collaborators, David Bowie. You've probably already heard at least two Nile songs this week (triple that if you've been to a wedding). With Chic he wrote some stone-cold disco classics. As a producer, he coined the disco-funk-pop sound of the '80s, working with Bowie on 'Let's Dance', on Madonna's 'Like a Virgin' and on a dizzying number of other collaborations. We caught up with him to talk Meltdown, and to hear about the time he thought the mob had taken out a contract on him.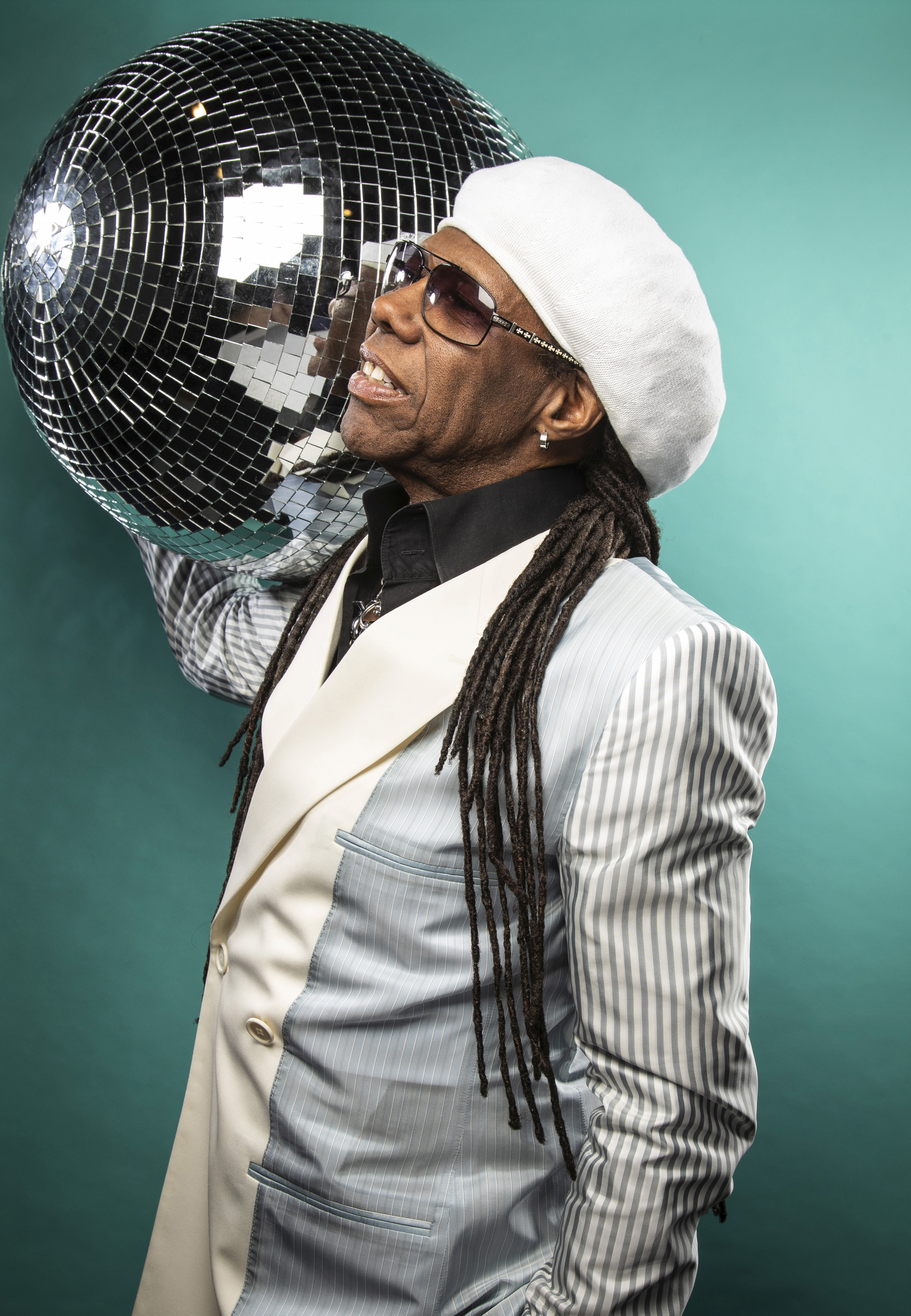 'Studio 54 was all about the music, the dancing, freedom of expression and true release on the dancefloor'
What sort of vibe are you going for at this year's Meltdown?
'I like it when you go to see a band that you already know you like, and then you learn something new about them and you go: "Oh, man, that's so cool. I didn't know they did that." So I wanted to show those moments. I also couldn't do a festival in London and not feature the brilliant jazz sounds that are coming out of this city. Jazz is one of my first loves.'
Is there anyone you couldn't get?
'I remember performing "Let's Dance" with Prince in 2014. It would have been amazing to get all three of us on stage one time performing it together – David, Prince and me. We would have lit up the house.'
You're recreating Studio 54 at the Southbank Centre – will you be taking a horse in?
'I don't think we'll be able to get one in – have you seen the marble floors in there?! But it will be like nothing London has seen before! There'll be actors, go-go dancers and real, original '54 DJs like the legendary Jellybean Benitez.'
What do you think it was about Studio 54 that made it so special?
'At Studio 54 it was all about the music, the dancing, freedom of expression and true release on the dancefloor. It was about the people.'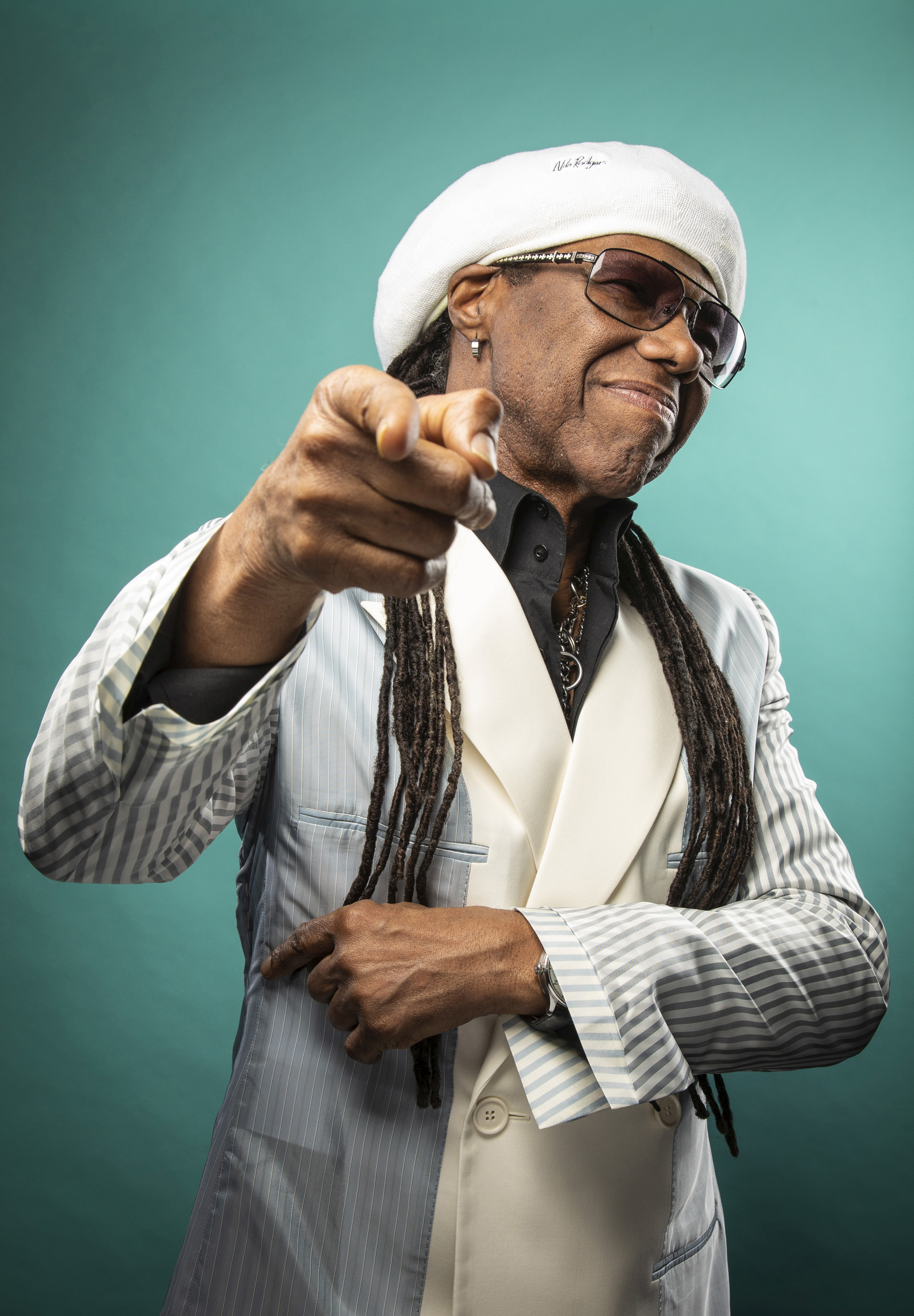 'David was more fun to hang out with in the studio and Madonna is more fun to go to a club with'
You've written a lot of songs. Do you remember how to play them all?
'No! But I'd relearn songs for a show!'
What was the last great conversation you had about music?
'When I met William Orbit for the first time. We were talking about Madonna, who we both idolise. I've made 15,000 records and I've never met a person in my life more focused than her. The word that William Orbit used was "engagement". He said Madonna had engagement with everything going on around her. Bowie was like that too. [These people] see stuff and go, "Hey, what's that?" He used to hear me say the word "serious" all the time. He had never heard it, it was a black colloquialism at the time. I'd say, "Hey, David, man, that's serious." The next thing you know, "Under the moonlight, the serious moonlight" [from 'Let's Dance']. It's in the lyrics!'
Who was more fun to hang out with, Bowie or Madonna?
'David was probably more fun to hang out with in the studio and Madonna is more fun to go to a club with. You go to a club with Madonna and you're going to have a blast. You go to a club with Bowie, he just wants to talk! Madonna wants to dance.'
Who do you think is doing something interesting in modern pop music?
'Childish Gambino is killing me. Why? He does what we do. I met him at the O2 the other day. He walked out there by himself and was killing. It was about musicianship, it was about the message. It was about the performance. That a guy like Childish Gambino can walk out there and say, "Here I am, I'm exposed, I'm talking about politics, the way I feel, what I see…" I loved it.'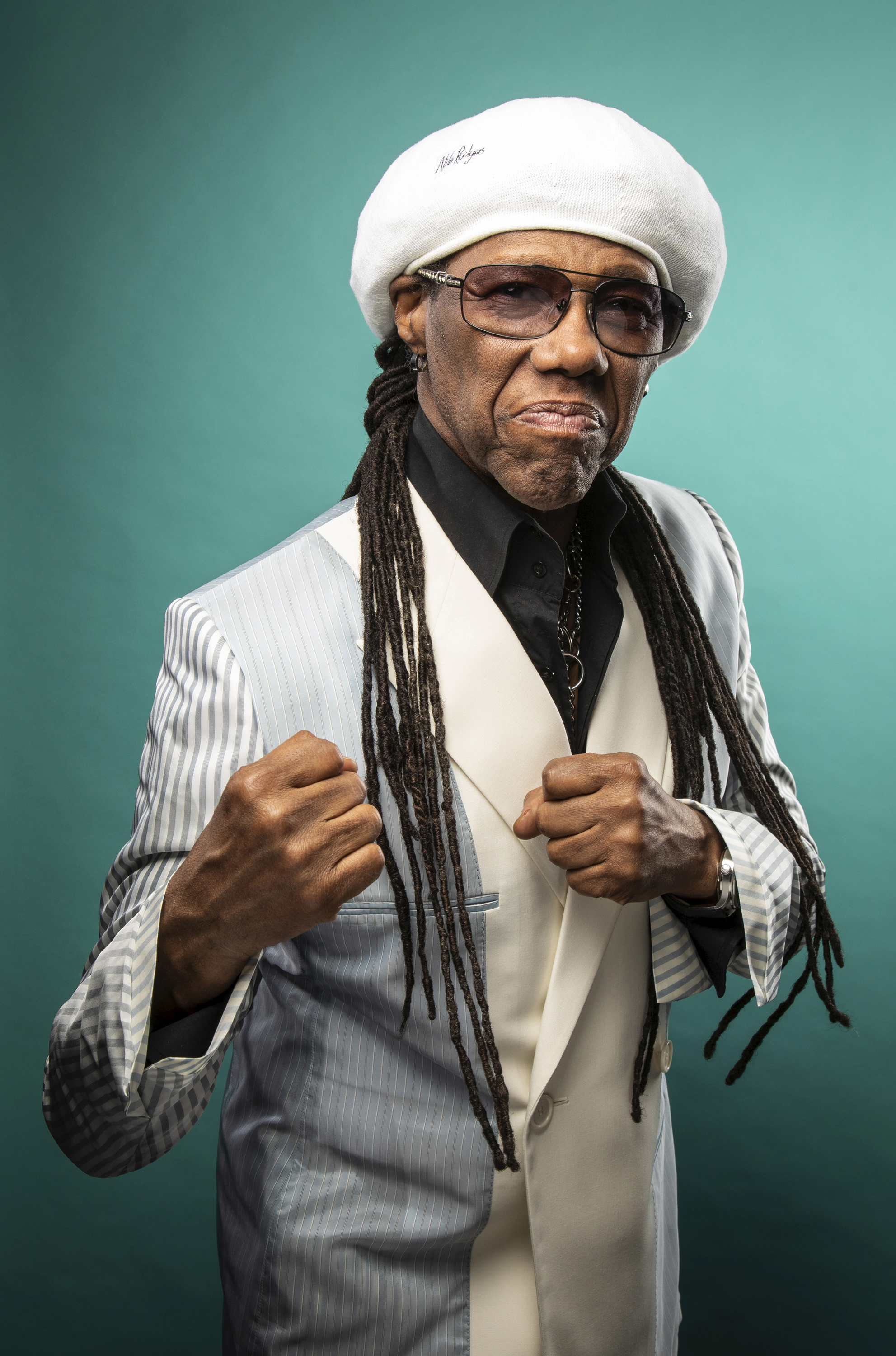 'I've got 26 years sober. Not a drink, not a drug'
You've been to a lot of parties in your time. What was the best one?
'The best party… Wow! That's a loaded question! I would say the best party I've ever been to was one at Madonna's [in 1994], because that's the last time I had a drink or a drug.'
Blimey. What happened?
'I was carried out of her house and back to my hotel. I climbed out the window to get more cocaine and when I got back to my room, I called some friends of mine and said, "I think there's a contract out on me to kill me" – because I had slept with three girls that were mob girlfriends. I had cocaine psychosis for the first and only time. I never wanted to be there again and I never have been. I've got 26 years sober. Not a drink, not a drug. As one girl at a meeting that I went to early on said, "No cocaine ever jumped up my nose." '
What do you love about London?
'You finally have some good food! Jesus Christ, it took you guys a long time! Holy cow! That garbage that we used to eat, the Wimpy burger bars… what was that stuff?'
All photography: Andy Parsons
Meltdown is at the Southbank Centre. Tube: Waterloo. Aug 3-11.
Support Time Out
We see you're using an ad-blocker. Ad revenue is Time Out's main source of income. The content you're reading is made by independent, expert local journalists.
Support Time Out directly today and help us champion the people and places which make the city tick. Cheers!
Donate now