Novelist: 'London gives you an accepting heart'
Brockley-born Novelist on his journey from Lewisham deputy young mayor to becoming the next breakout grime star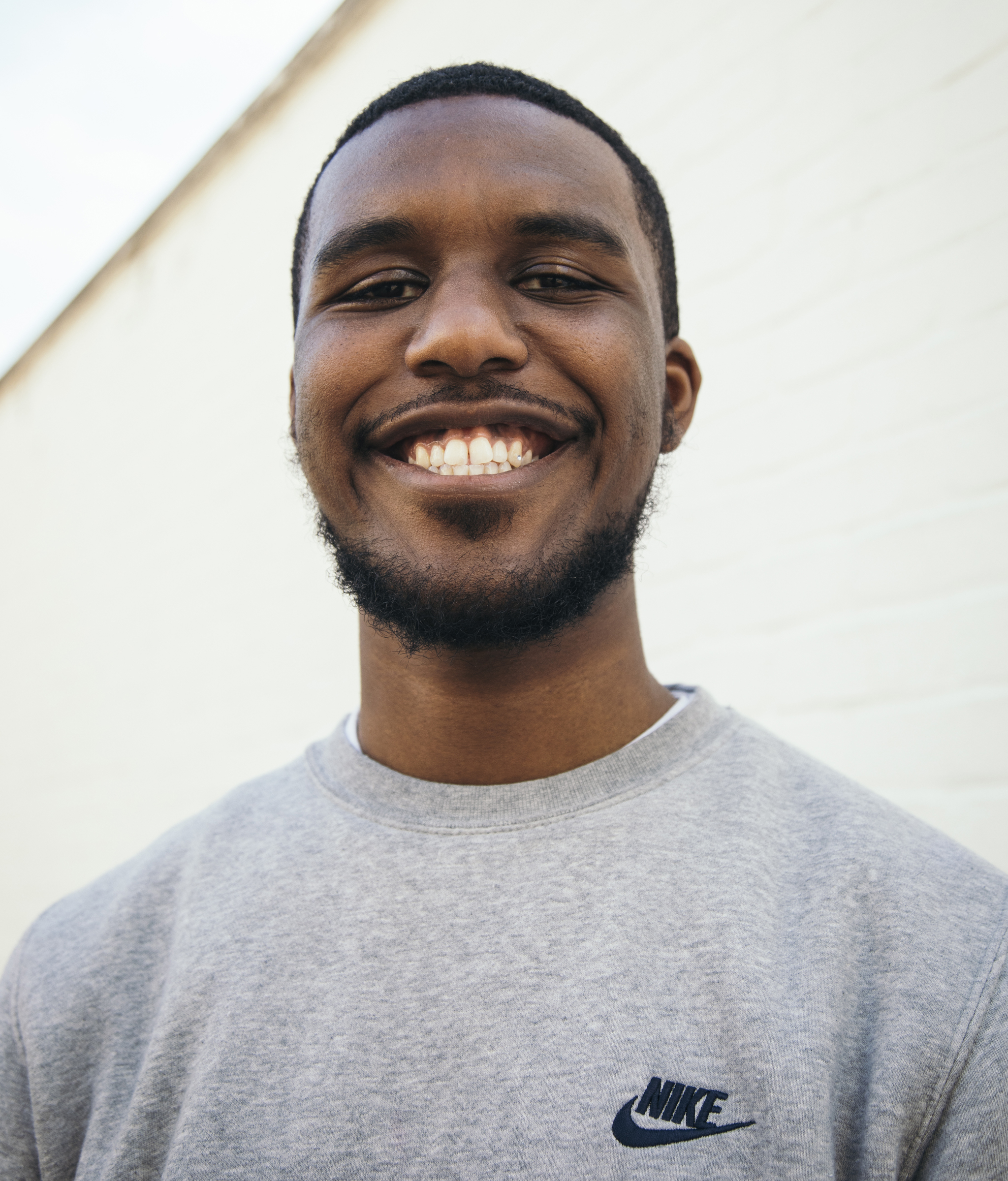 Novelist is stretched out in the corner of legendary north-west London recording studio Abbey Road. 'I remember, in college, being told about Abbey Road,' he tells me. 'The way it was spoken about, it was like this sacred place where you couldn't go. I said to my teacher, "I'm gonna be there." And here I am.'
The 21-year-old grime artist from Brockley has spent a lot of time here recently, recording his self-produced, self-released debut album 'Novelist Guy'. It's a record that fans have been waiting for since he broke on to the scene at the age of 16. Even if you don't know much about grime, it's an album to get excited about.
The slow career pace is deliberate. Novelist has spent the last five years guesting on big records (including Skepta's multi-award-winning 'Konnichiwa'), learning to produce and growing into one of the most honest, thoughtful and credible voices in the UK. As a teenager he was deputy young mayor for Lewisham and, while he says his approach to politics has softened since he laid into David Cameron on the track 'Street Politician' a couple of years ago, he's still a powerful and positive voice in a generation that's becoming increasingly politically active. He even wrote an essay endorsing Jeremy Corbyn before last year's general election.
It's clear the artist – nominated for a Mobo at 17 – is a force to be reckoned with and wise beyond his years. He looks set to follow in Dizzee Rascal, Skepta and Stormzy's footsteps: the next grime MC to become a household name. And we can't wait to see what he does next. 'Everything I was doing before was just for the love,' he says. 'Now, this is all me. I'm a man now. This is my message: simple, honest music with an ethos of believing in yourself.'
How did you end up recording at Abbey Road?
'I came down here one time to record with [producer] JD Reid and the staff showed me so much love, I was overwhelmed. These people know what I'm about and it's inspiring to be here. I don't care about coming in the building and "that piano got played on that album by so and so". That's cool, but I'm not about that. For me, it's the people of Abbey Road and the standard they all uphold. I really respect that.'
Why did you decide to release the album on your own label? You must have had plenty of offers to sign with majors.
'Yes, I did. People get presented with so many opportunities before they're ready. They take them because they think it's a once-in-a-lifetime chance. But I have to ask: how long do people expect to live? I have faith in what's ahead of me. I didn't need to take those offers because I believe that I won't need to. It might sound backwards but that's the most forward way of thinking. It propels you into a state of activation and readiness. Keep your head down and have faith you can do it.'
Is it true you're managed by your mum?
'My mum's basically been managing me since I was a child, so I thought: Who better to get involved with what I'm doing musically? I know it's not the conventional thing, but it's been great so far. I know everything I'm doing with my music is in good hands. The best hands.'
You grew up in Brockley. What was it like living in south London as a kid?
'I used to spend a lot of time in Ladywell Fields and Hilly Fields parks. That's where me and my boys would link up. We used to roller-skate around there and the borough. For those from south London, they'll definitely know about the Lewisham skating days. I've got good memories of growing up there.'
What do you love most about living in the capital?
'When I was in school, there were so many cultures around me. I feel that gives Londoners a certain understanding of life from an early age. When I travel to other places, sometimes it feels like people can be stuck in their box. Whereas I've been around different cultures since I was young. That's been nothing but a positive thing: it gives you an accepting heart.'
'My main goal right now is just to make people feel good'
You've never shied away from expressing your political feelings. Is politics still important to you?
'I was just trying to do something for my ends. I don't care about politics. Back when I was sampling David Cameron and that, those were my ignorant days, being silly. I could have approached it better. When you combat something, you should do it the right way. At that time I wasn't happy with their policies and wanted to make that very clear. I'm glad I made my voice heard, but I don't need to get involved in politics to have an influence. I prefer to focus on what's wrong rather than just being like "You guys are all paigons."'
Gen Z is often described as a very politically active generation. Do you think you played a part in that?
'When Grenfell happened, everyone could see what was going on, it was clear. I didn't need to say anything. Whereas before, no one my age seemed to have a clue about even voting. I feel like when I started talking about it, people did wake up. It was a catalyst for young people trying to shift how things work in the UK. My generation is more aware of politics and voting now. Before, people felt: This doesn't affect me, we can't change it. Now they realise it does and they can.'
Have you ever worried about showing what you think and how much you care?
'It's not cheesy to say something real and honest; that's what I want to show the youths. I've been through a lot more than a lot of these so-called "bad men". They wouldn't stand a chance. But, for me, the focus isn't on proving that. I don't need to. All the badman ting… leave that off the mic, man. If you're from a certain place, I expect that you've probably gone through certain things. A lot of people only go into the recording booth to prove how bad they are. That doesn't interest me. You don't need to prove it because you're still alive. The fact you are alive means you got through.'
What's next for you?
'My main goal right now is just to make people feel good. That's it. I definitely don't want my music to make anyone's day feel worse.'
Portraits: Andy Parsons
Novelist's debut album 'Novelist Guy' is out now. The launch party takes place at Bermondsey Social Club on Wed Apr 25.
Check out London's best music festivals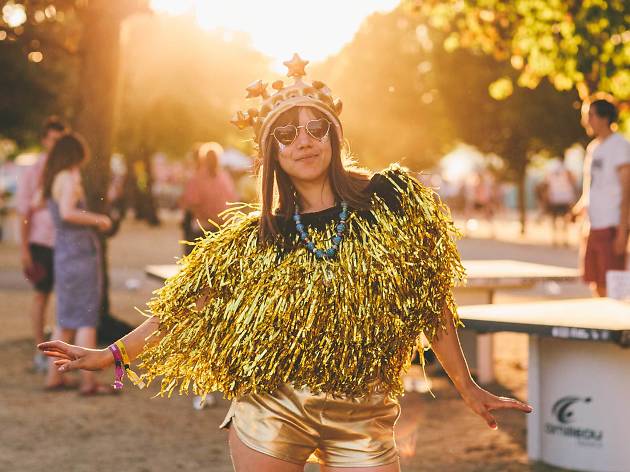 Leave the tents and wellies at home... every summer, the cream of the music world comes to our home town, meaning a huge load of world-class festivals only a tube ride away.
Support Time Out
We see you're using an ad-blocker. Ad revenue is Time Out's main source of income. The content you're reading is made by independent, expert local journalists.
Support Time Out directly today and help us champion the people and places which make the city tick. Cheers!
Donate now