One Direction – 'Midnight Memories' album review
The boys have a go at teen-rock maturity – with pretty uninspiring results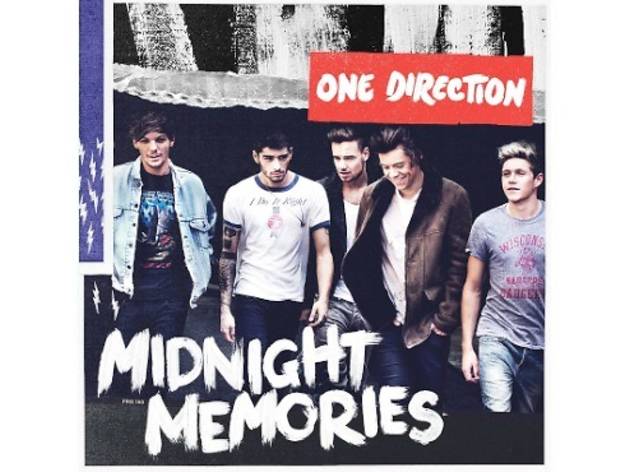 McBusted
tour.
Taking a turn from the manicured beats and bop-a-long choruses of debut 'Up All Night', this time round One Direction are getting serious. Delivering a 'maturer' sound, 'Midnight Memories' sees the boys rope in big drums and heavy handclaps to discuss the perils of heartache, jealousy and regret: 'I'm sorry if I say I need you – when I'm not with you, I'm weaker,' they protest in 'Strong'. And there was us thinking that Louis's Twitter account being hacked was a downer.
Cracking a cheeky grin through the emotional stuff is lead single 'Best Song Ever', which showcases enough anthemic production to soundtrack an Olympics highlights montage. There's also the zippy, '80s-inspired 'Diana' – a dead ringer for Don Henley's 'The Boys of Summer'. Credit to the lads for not resting on their cringe-pop laurels (we're looking at you, The Wanted), but it has to be said: One Direction haven't gone totally off-piste, it's just that they're heading that tiny bit closer to adulthood – and that's no fun at all.
Buy this album here
What are your thoughts? Let us know in the comments box below or tweet us at @TimeOutMusic.
Sponsored listing
Thousand Island
Thousand Island is a new self-contained music venue and late, late night club, in what used to be Upstairs at The Garage on Highbury Corner. Following a recent refurb, The Garage – a live music venue that's been hosting major gigs since 1993 – is now hosting up-and-coming artists, as well as club nights in its intimate, upstairs space (with added mirrorballs on the ceiling). And it's within easy reach of Highbury & Islington station for when you need to stagger home on the night tube.
Venue says: "Miranda Lee Richards at Thousand Island on June 23. Get your tickets now!"