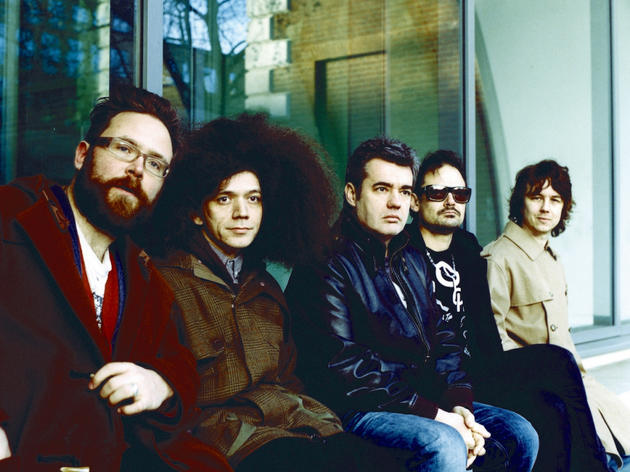 Seb Rochford and his boundary-pushing jazz band co-headline with James Holden
Mega-haired drummer Seb Rochford leads out his double-Mercury-nominated post-jazz quintet. Featuring ex-Loose Tubes saxophonist Mark Lockheart, tenor saxophonist Pete Wareham and 'anti-jazz' electronic injections and indie-rock guitar from Leafcutter John, Polar Bear have been the nucleus for a whole load of exciting jazz-crossover musical activity over the last few years, including Acoustic Ladyland and Wareham's brilliant Melt Yourself Down.
Their Mercury-nominated 2014 album 'In Each and Every One' was an excellent showcase for their high-octane jazz rock, fusion, ambient bliss and dirty grooves, and they've got another great new LP called 'Same As You' out already. For maximum effect, though, you simply have to experience them live – and this co-headline show with electronic wizard James Holden is a great chance to do just that.