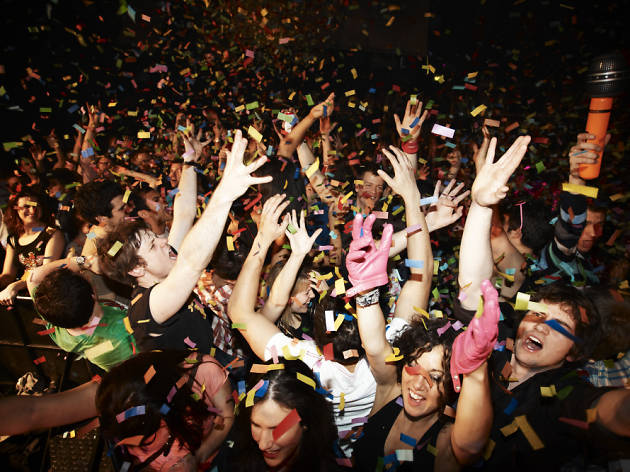 So you've never been to… Scala?
A guide to the rebellious former picture-house that's cemented its place firmly in London's nightlife scene
In a nutshell...
It's a big cinema-turned-music venue which hosts eclectic events in an electric atmosphere.
Where is it?
On the corner of Pentonville Road – just a two-minute saunter from King's Cross St Pancras.
What's the vibe?
It's the Freddie Flintoff of venues. If that metaphor stumped you, we mean: it's an all-rounder that's reliable and doesn't take itself too seriously. With several rooms and bars to get stuck into, it can be the perfect size for any gig-going Goldilocks: not too small, not too big, just right.
What makes it a great venue?
For starters, the place boasts a cracking history that's focused on being alternative. It was the only venue to ever host (and somehow insure itself against) Iggy & The Stooges, in 1972, and illegally showed 'A Clockwork Orange' in 1993, leading it to almost going bankrupt. Yet, at nearly 100 years old, it's as forward-looking as it is historic. Line-ups here are ridiculously varied, ranging from four-to-the-floor beats on its four floors to live guitar music and everything in between.
What's the booze situation?
Scala is reasonably priced compared to most London venues – and you can enjoy drinking in either its Foyer bar, upstairs Glass bar or Balcony bar.
What's coming up?
Remember how varied we said it was? This month alone there's a massive salsa and Afro-Latin night, '90s indie (Shed Seven!) and a University of Dub 'history roots and culture' event. This week though look out for Sandy, aka the artist formerly known as Alex G.
Find out what's going on
All the latest gigs, club nights and events taking place at this King's Cross venue.