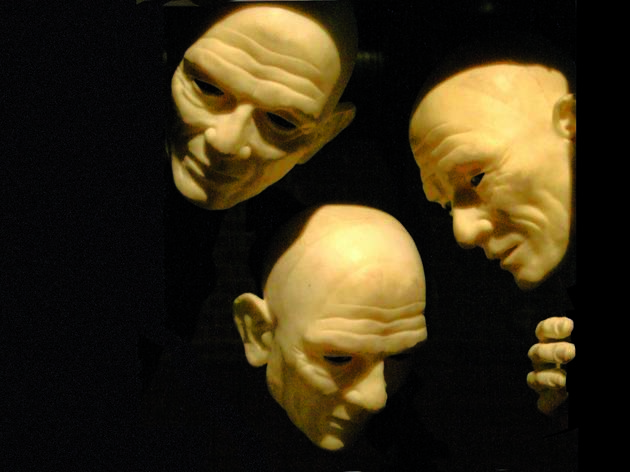 Mordantly funny puppeteers Blind Summit had a big hit at Soho Theatre last year with last show 'The Table', a Beckett-influenced triptych of comic pieces that pretty much offered three shows for the price of one.
That's something Blind Summit has clearly realised: later last year the company took an extended cut of 'The Table's brilliant title piece out on the road, and now it calls back in at Soho as part of the London International Mime Festival with an hour-long remake of the show's mid section.
Trippy and deadpan, 'The Heads' is as close as the company gets to 'real' mime. It's a series of odd vignettes, mostly revolving around the titular disembodied bonces, that play out in three ornate picture frames, like an art gallery having an acid trip.
The technical skill is dazzling, and if you're after an hour of surrealist visuals and bone dry sight gags then you've found your show. But of 'The Table's three pieces, this was always the one with the least heart, and aside from the addition of a lovely final sequence that plays out in near total darkness, nothing about 'The Heads' particularly vindicates the decision to extend it from a cool sketch to a full on show.