Wilderness Festival: the essentials
There's a lot going on at the huge, multi-disciplinary Oxfordshire festival, so we've put together a handy guide to the highlights
Wilderness Festival essentials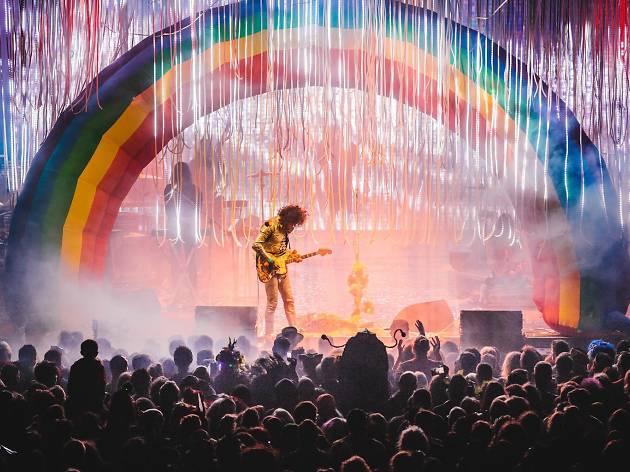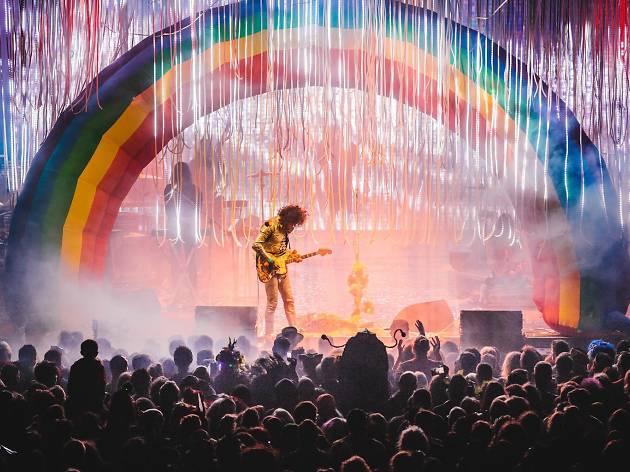 Andrew Whitton
Wilderness isn't a conventional music festival by any stretch. It's three relaxed days in the Oxfordshire countryside, surrounded by great food, great art and great experiences designed to take you away from the normal world. It's not the usual frenzied dash to catch band after band, BUT: there are definitely some things you will not want to miss on the Wilderness Main Stage. Breaking Norwegian singer Sigrid has bags of charm and is well worth catching on Friday before Two Door Cinema Club headline. Saturday boasts Catford's epically talented Ray BLK, high-energy reggae icons Toots & The Maytals and the lush sounds of Bonobo topping the bill. Sunday is basically all about Grace Jones – who at 69 is still very flexible. Oo-er.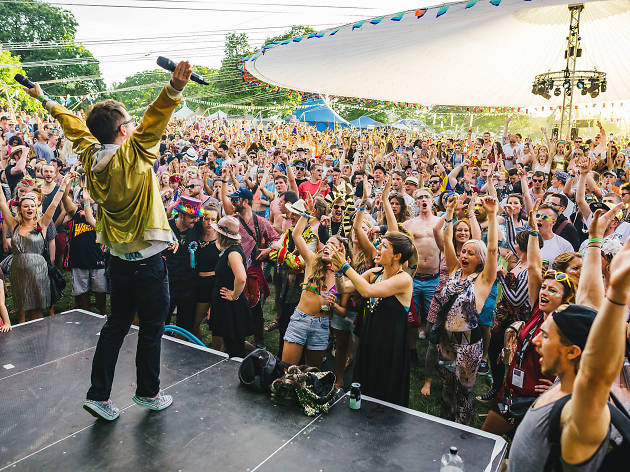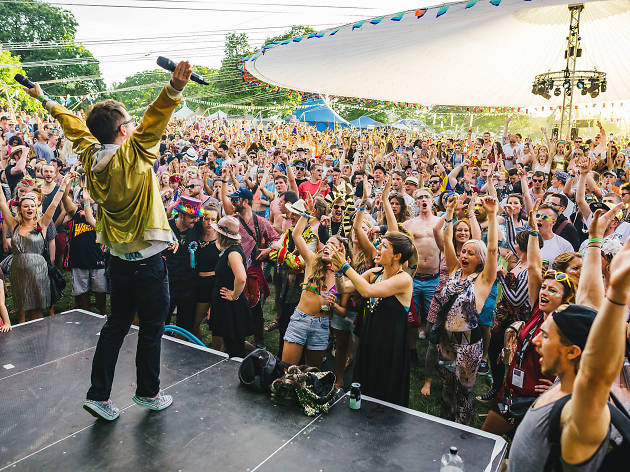 Danny North
Once the Main Stage entertainment has died down of a night, The Valley is the place to head. It's an epic space at the edge of the festival where aerial performers, bitching decor and bars enliven the atmosphere well into the wee hours. Best of all, they book some tight DJ talent to play each year. Look out for good-times merchant Artwork on Friday, Eats Everything and Jackmaster on Saturday and a closing set from Nightmares on Wax on Sunday.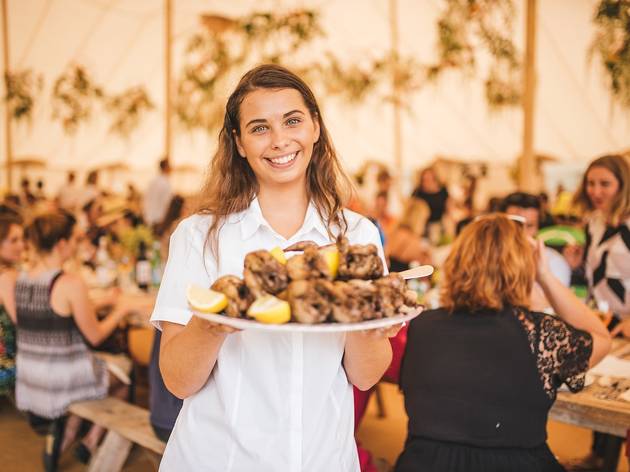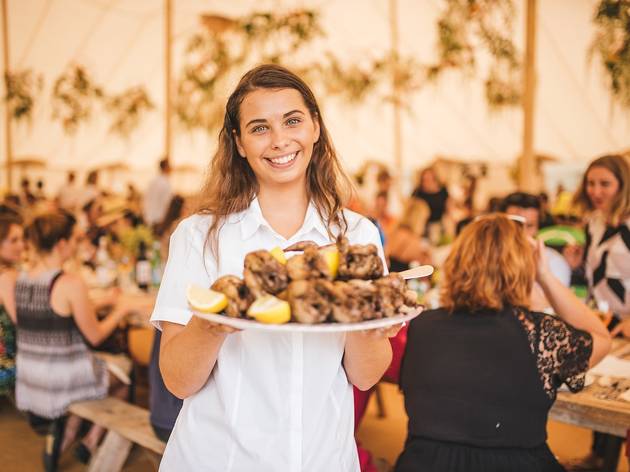 Max Miechowski
Unlike virtually every festival out there, Wilderness puts a huge primacy on grub, with an epic 100 food options! It's long-since sold out of spaces for banquets by luminaries like Nuno Mendes and Yotam Ottolenghi, while feasts from Petersham Nurseries, Café Murano and The Pig were still available to book at time of going to press. Feeling spontaneous but discerning? Head to The Dining Room – where Time Out-approved foodies like Berber & Q, Breddos, Bao and Kricket are able to be munched with no booking. And then of course, there are food stalls aplenty. Keep an eye out for Le Swine, Smokestak, Club Mexicana and Poco.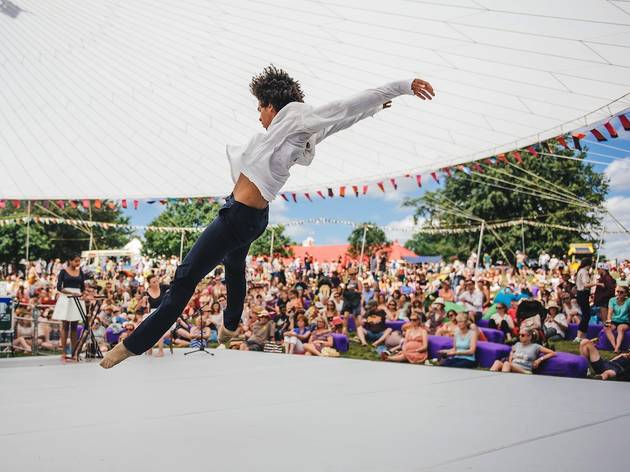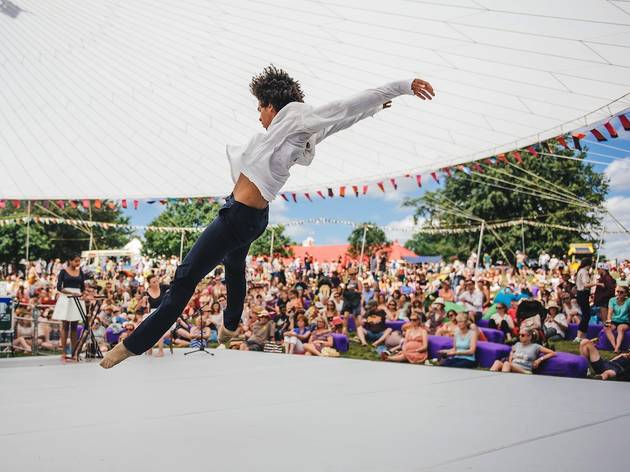 Max Miechowski
The Atrium is Time Out's own spot at Wilderness, and is the place to go for the kind of extra-level entertainment that you don't find at other festivals. Letters Live – an oft-starry literary event where great actors read notable letters of the past – is well worth seeing on Sunday, as are the two offerings from Sadler's Wells: a yoga-inspired new work called 'The Machine of Horizontal Dreams' and improvised breakdance session 'Freestyle Funk Forum'. There's also a screening of the National Theatre's much-loved 'Amadeus', more dance performances from Company Wayne McGregor, plus loads of interactive fun like a Mass Wedding, Stretch Yoga, Swing Patrol dance classes and more.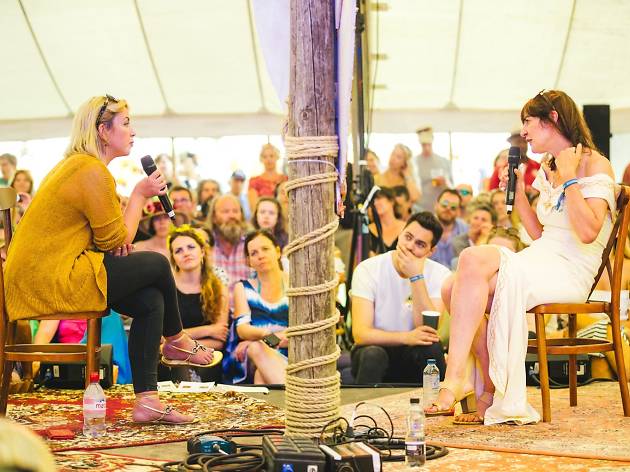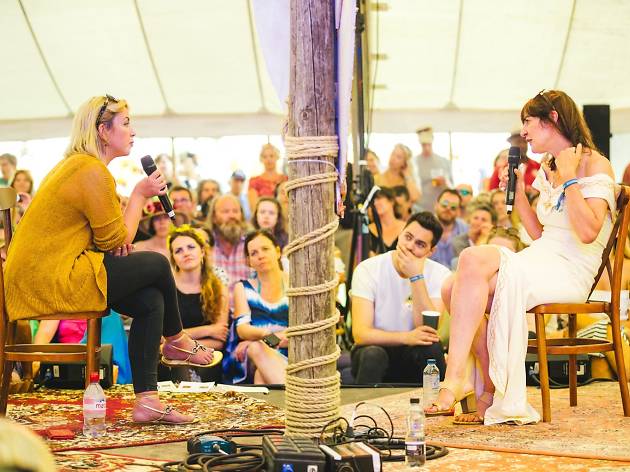 Feeding your mind as well as your stomach and ears is a priority at Wilderness. The Forum is the place to go for discussions, lectures, points and counterpoints. Names like Vince Cable, Paris Lees, John Harris and Jess Phillips will be in attendance, discussing everything from the last election to queer art to gender divides in drug use. Plus there's a discussion about 'town vs country', with 'Living the Dream' author Lauren Berry repping for city life – a woman definitely after our own hearts.
Read more in our Wilderness Festival 2017 guide.
More festival action around the UK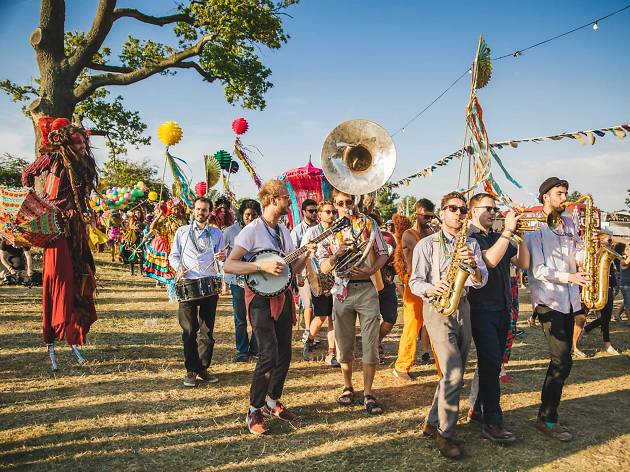 Don't believe the naysayers: it's boom time for UK festivals. Every summer brings a new crop of innovative summer music festivals to join the long-established big beasts of festival season. So no matter what you're looking for – rock 'n' roll headliners, folk festivals, boutique festival frolics, house and techno bangers – there's something for you happening in a field this summer. Here's our round-up of the very biggest and best UK music festivals taking place in 2017.