After years of pop-ups around London, starting in a literal back garden, Backyard Cinema has found a permanent home. The popular immersive movie company has taken over the old Capital Studios building in Wandsworth. Once used to record music videos for David Bowie, as well as several series of 'Ready Steady Cook' – yes, the Ainsley Harriott once walked its halls – the vast space reopens on Friday September 13 with a 250-person cinema and an enormous bar.
'This is something we've wanted for years,' says Backyard Cinema's co-founder Dom Davies. 'When we found this building, with two huge studios, we couldn't believe it. We want it to become an entertainment hub with the cinema at its heart.'
The venue has the same feel as previous Backyard Cinema venues, but finessed. The cinema space resembles a crumbling theatre, strewn with vines and lit by huge chandeliers. A special-effects-heavy pre-show will include lightning and glowing, smoke-filled bubbles drifting over the audience. Seasonal elements like the hall of Christmas trees have been supercharged, but we won't give away all the secrets.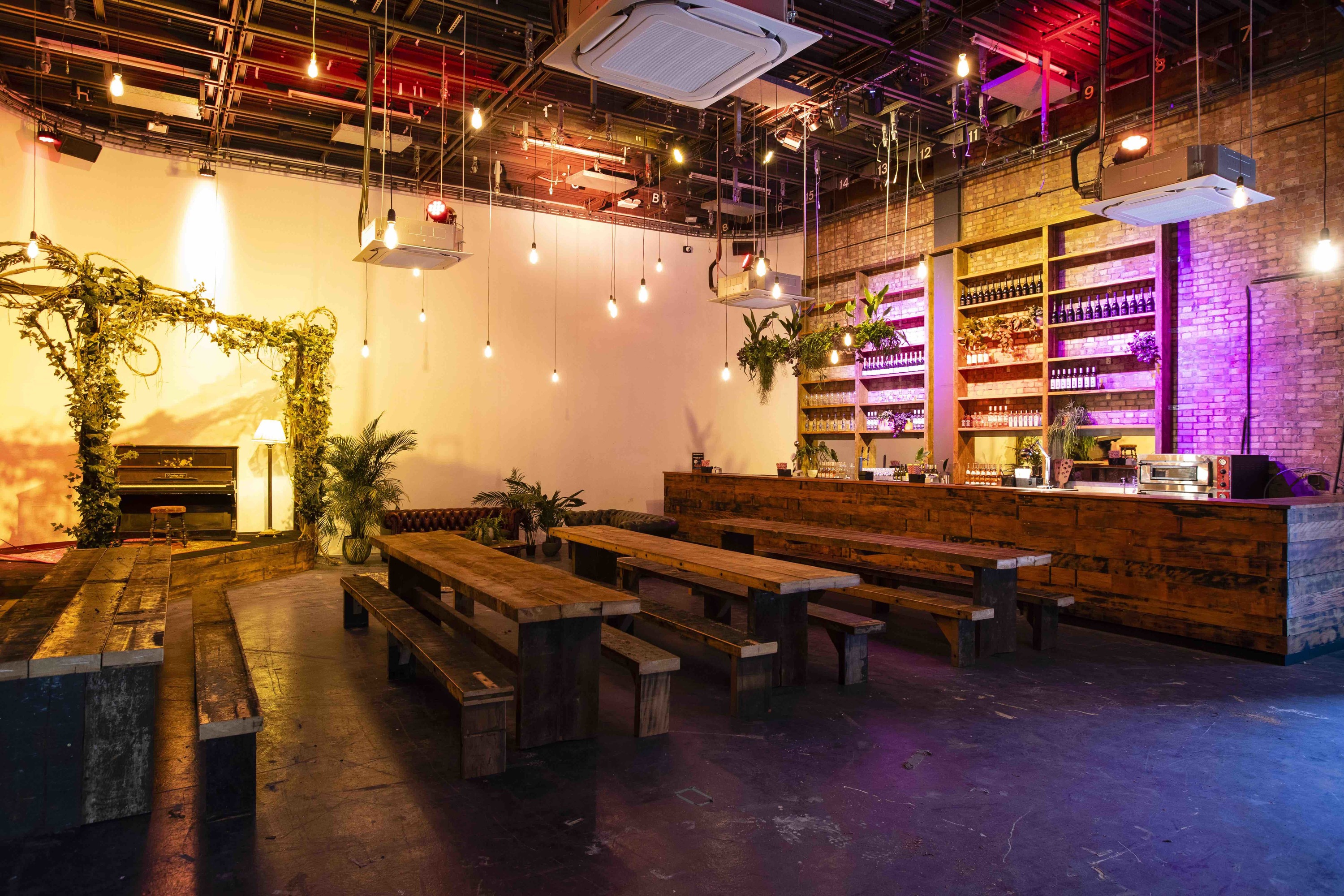 The cinema, bar and courtyard, with food offerings from Honest Burger and Motherclucker, are just phase one for the building. Given three storeys to play with, Davies and his partner James Milligan plan to add karaoke booths, a second screen, another bar and possibly a theatre space and mini-golf. Their hope is that the cinema becomes just one reason to visit among many.
Davies is keen that putting down roots doesn't mean losing their nomadic personality. 'People like that Backyard Cinema feels fun and handmade,' he says. 'We want to keep that feeling but' – he gestures as bubbles float many metres above our heads – 'much bigger.'
Backyard Cinema: Winter Night Garden opens on Sep 13. For a full list of films screening, dates and tickets visit www.backyardcinema.co.uk.
Get more of the best film events and screenings in London with Time Out Film.