Times have changed for the pervy newsagent in Michael Powell's edgy voyeurism masterpiece, 'Peeping Tom'. The original location still stands, just five minutes' walk north of Oxford Street. Here's the story behind the scene…

The location: 29 Rathbone Place, W1T 1JG.
The scene: Having filmed himself murdering a prostitute in Fitzrovia's Newman Passage, loner photographer Mark Lewis (Carl Boehm) goes to the local newsagent below his studio, which secretly sells nude photos, to flog the footage. While at the shop he encounters an elderly customer (Miles Malleson), who buys some nude pics. As he departs, the shopkeeper jokes: 'Well, he won't be doing the crossword tonight!'

Then: Before World War II, Rathbone Place was where London's cool set partied. But by the time director Michael Powell filmed 'Peeping Tom', it had lost its rep as a bohemian destination and was populated with dodgy art dealers rather than hip bars. 'In 1960, the area was somewhat down-at-heel, which made it the ideal setting for this film,' says architectural historian Edmund Bird.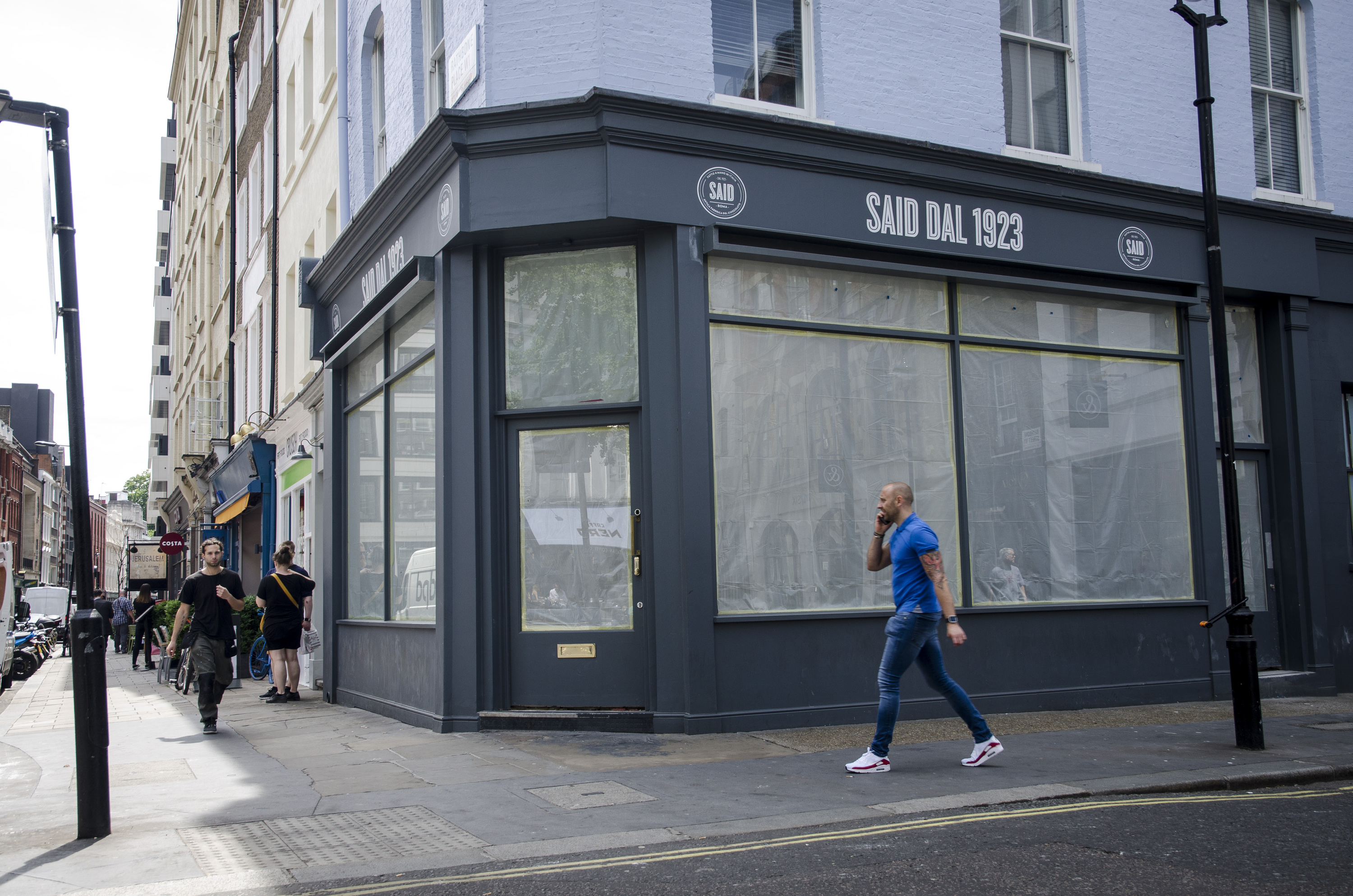 Now: Rathbone Place is now a pleasant back street lined with cafés and shops selling cameras and musical instruments. Number 29's most recent tenant is luxury Italian choc shop Said dal 1923, which is more likely to sell salted caramel under the counter than saucy pictures. Coincidentally, there is now a corner shop directly opposite.

For more of the city on screen, check out our list of the 30 best London movies.