While it may have met its end in 'Kingsman: The Golden Circle', that shouldn't stop you from scoping out the IRL tailors that houses the fictional home to Kingsman's London HQ. You might not find a secret spy organisation, but you will get yourself one fine suit...
The location: 11 Savile Row, Mayfair.
The scene: Teenage waster Eggsy (Taron Egerton) spends his days stealing cars before dapper spy Harry Hart (Colin Firth) offers him a way out as a member of the Kingsman, a secret intelligence service. They meet at an inconspicuous tailor's that turns out to be its secret HQ.
Then: Director Matthew Vaughn would regularly buy suits from Savile Row's famous Huntsman tailors, which has been running since 1849 and was frequented by Winston Churchill. When his producing partner and friend Pierre Lagrange bought the shop in 2013, he fixed on the idea of using it in his new spy caper. 'He was looking at our mirrors and hangers and imagining secret weapon caches,' says Lagrange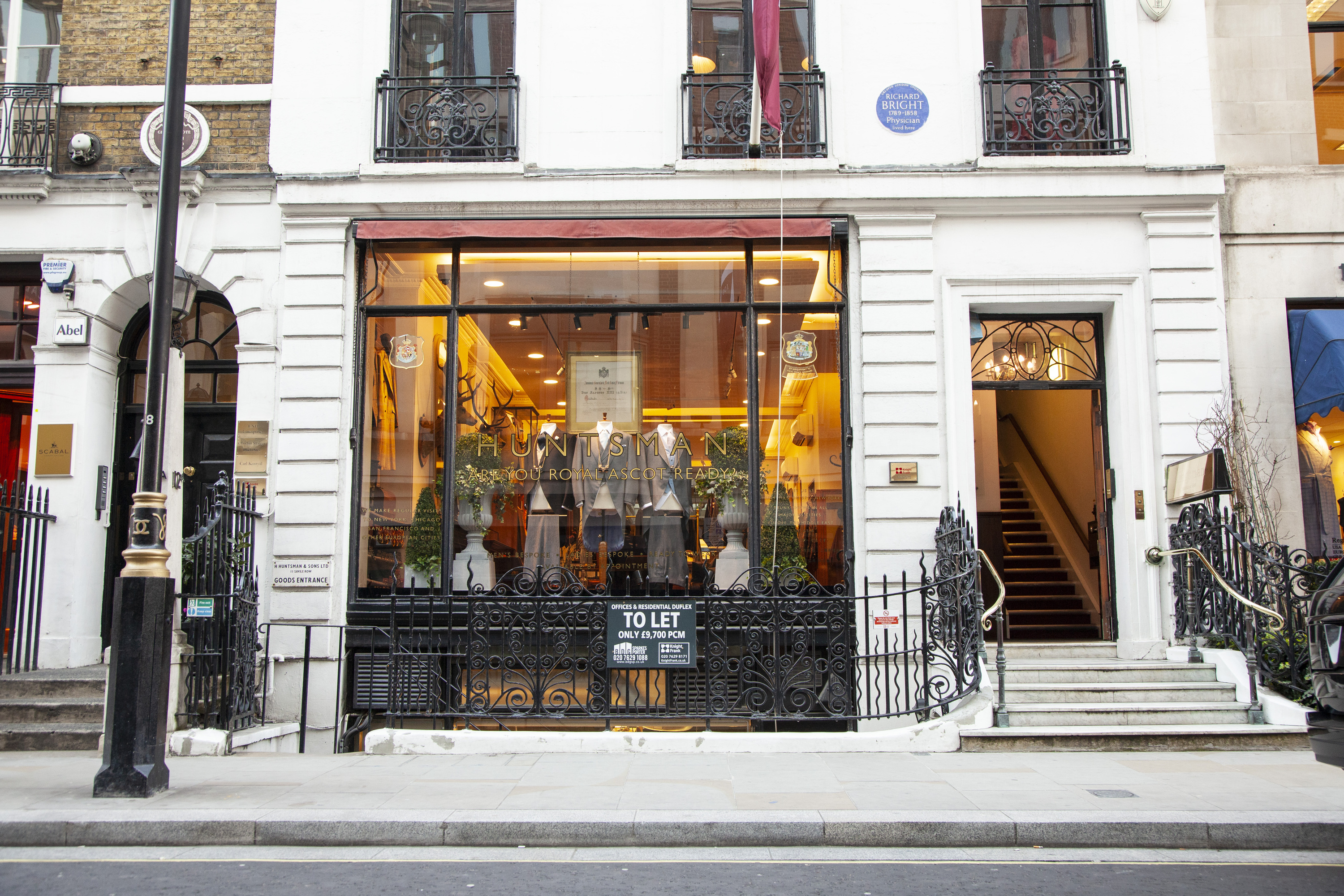 Now: Tourists regularly stop to take selfies next to the gold plaque by the door that reads 'Kingsman'. 'It's been the best marketing we could hope for,' Lagrange says. In the sequel, 'Kingsman: The Golden Circle', the shop was blown to smithereens. But Lagrange hints that it could be back for further 'Kingsman' films: 'They are making a prequel, so it's good news for us.'
RECOMMENDED: For more of the city on screen, check out our list of the 30 best London movies