From a not-for-profit cinema to an inclusive bike workshop, DIY spaces are thriving in London. Dominique Sisley hears the stories behind them
London has always been a city of change. From its ever-evolving skyline to its flourishing multiculturalism, the capital is in a constant state of flux.
Sadly, some of the more recent changes have left deep divides in the city. In the past few years, Londoners have been hit with rocketing rents, a sky-high cost of living and a sharp decline in community spaces – something that may have contributed to our increased isolation (30 percent of Londoners say they've felt lonely in the past 24 hours according to our 2018 City Life Index survey).
It's not all bad news, though. With the help of online crowdfunding and social media campaigns, Londoners are now taking matters into their own hands, responding to cuts and closures by reclaiming their lost spaces. Once seen as a thing of the past, DIY culture is back, with locals uniting to replace shut-down cinemas, pubs and arts venues through the power of community.
In just the last few months we've seen the launch of the entirely fan-owned Clapton Community Football Club and a new LGBT+ community centre, which raised more than £100,000 after a roaringly successful crowdfunding campaign. And they're not the only ones doing it for themselves. Read on for the stories behind four more awesome DIY community spaces across the city…
Dalston Eastern Curve Garden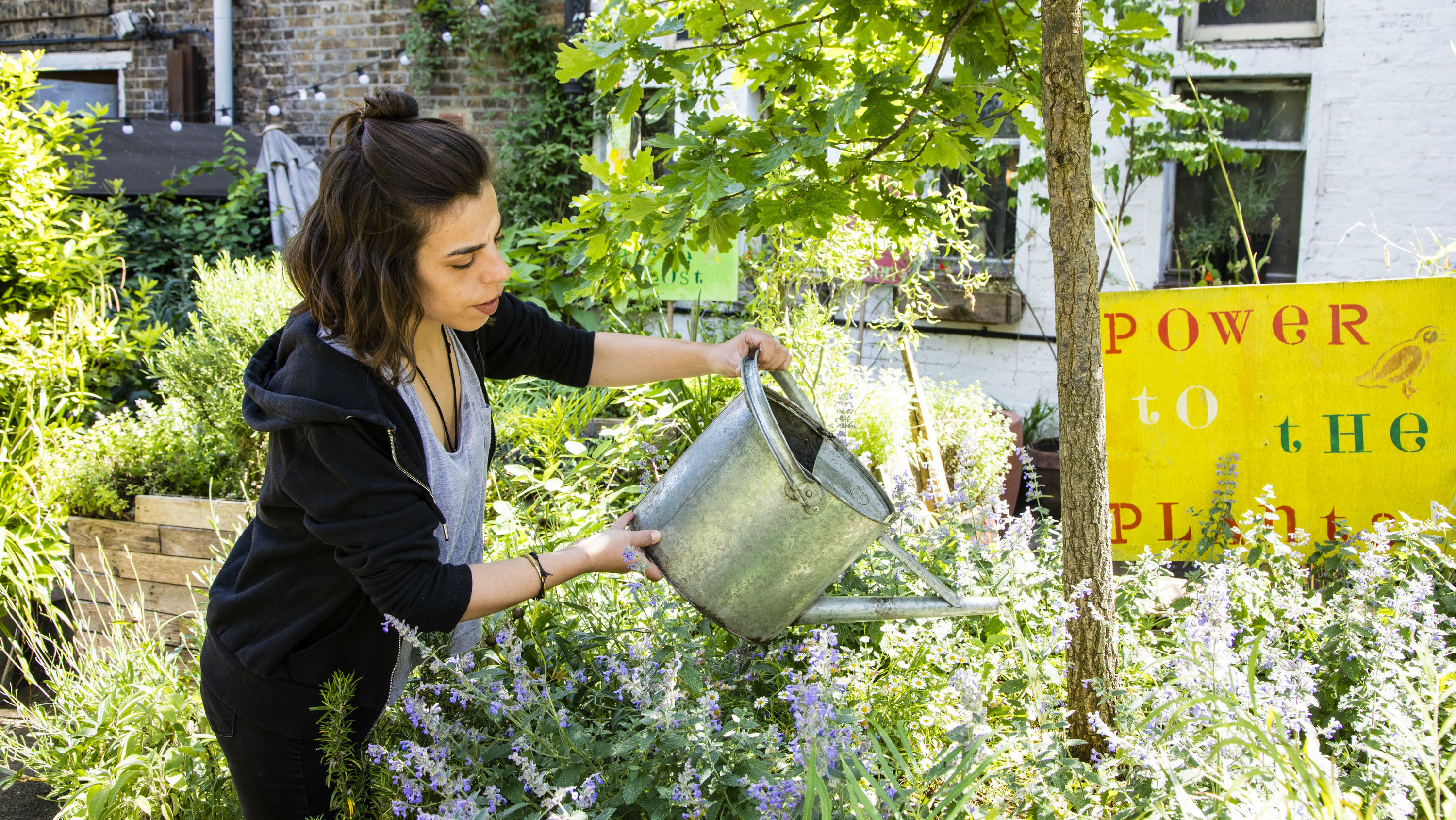 Amid the hustle and bustle of Dalston Junction, hidden behind an unassuming wooden fence, lies the Dalston Eastern Curve Garden – a tranquil green oasis nestled in one of east London's most hectic neighbourhoods.
Originally part of the old Eastern Curve railway line, the space was founded in 2010, when local environmental activists Marie Murray (a gardener) and Brian Cumming (a designer) decided to give more residents the chance to experience garden life.
Eight years later, and the free-to-enter haven now has a café, along with more than 100 active volunteers who help it stay open seven days a week, 12 months a year.
'Our visitors can be older people, babies with their parents, teenagers, local office workers and often people who just need to step away from the busy streets of Dalston to relax in this green breathing space,' Murray explains. 'Our motto is: "Everybody welcome". And we work hard to ensure this happens.'
She adds that given Dalston's rapid gentrification, the future of the socially run space never feels entirely secure – but she remains hopeful either way. 'We have to be a bit "zen" and live in the moment,' Murray says, 'ensuring that the garden benefits as many people as possible every day no matter what the future holds. My hopes are that the garden will still be here in 100 years, that it will have been a catalyst for even more green space in Dalston, and that every neighbourhood has its own Dalston Curve Garden.'

13 Dalston Lane. Dalston Kingsland Overground.
More of the same: Hackney City Farm, The Calthorpe Project and Freightliners Farm.
The Ivy House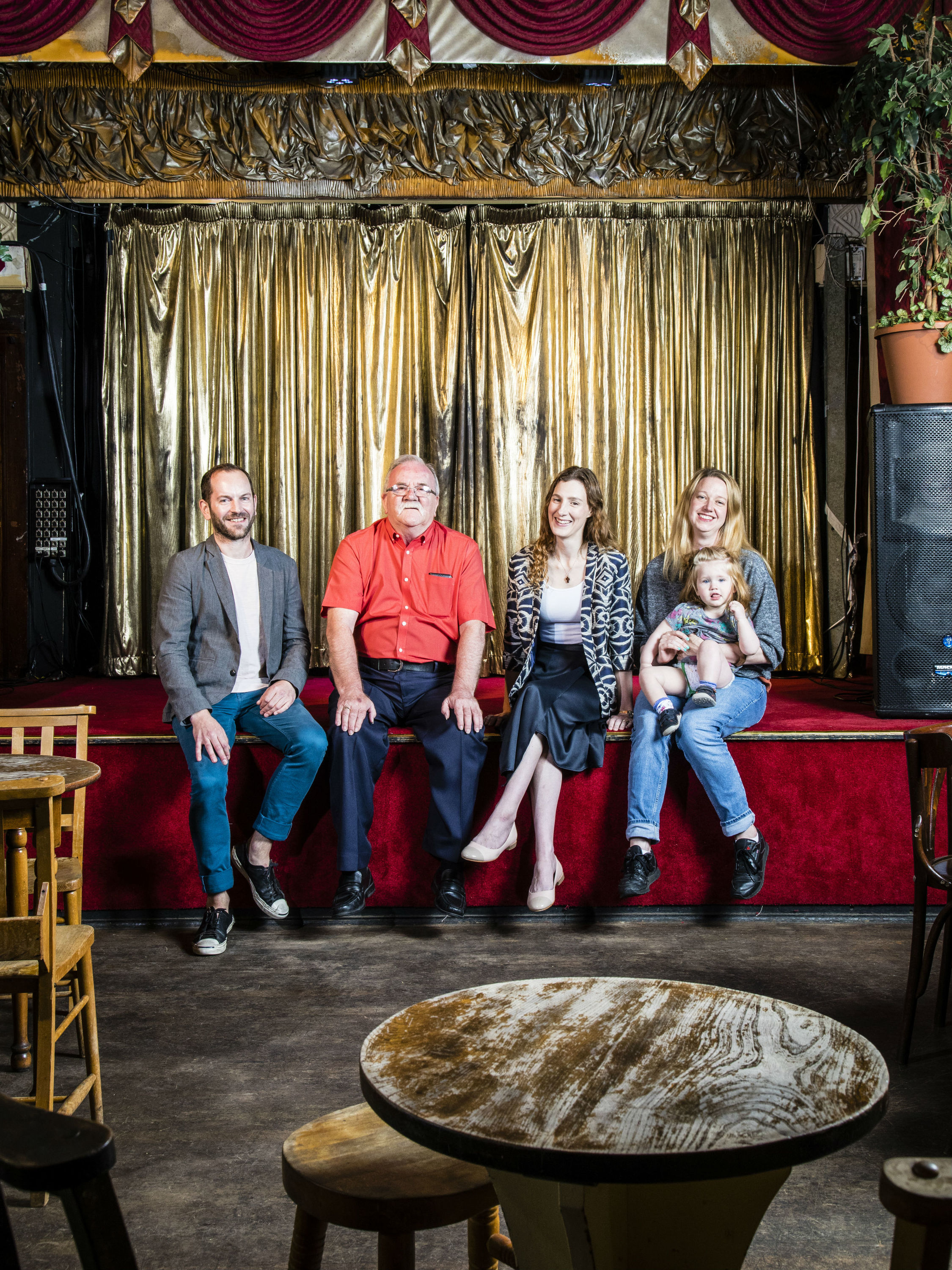 Back in 2012, south London's beloved The Ivy House pub nearly fell victim to the ongoing decline of the capital's local nightlife. Fortunately, before the door was locked and the keys thrown to a luxury property developer, the Nunhead venue was saved by a hugely successful community campaign which saw it become the first ever cooperatively owned pub in the capital.
'It's been wonderful to see the pub come back to life again,' says Tessa Blunden, one of the pub's core management committee. 'We wanted to put it back at the heart of the community and do our best to ensure it worked hard for the neighbourhood, so it's been positive to see this in action.'
The Ivy House – a warm, mahogany-panelled den tucked away on a quiet residential road – has managed to stay afloat thanks to funding by several local
shareholders, all of whom get the same amount of say as the wider management committee who originally campaigned to save the pub. As Blunden stresses: it's not about making money, it's about being a bastion for the surrounding community.
'When The Ivy House closed in 2012, it left a huge gap in our neighbourhood,' she says. 'Property prices are extremely high in London, which means land is vulnerable to development, which in turn may mean that locals lose valued services and amenities. There is definitely a place for community ownership here.'

40 Stuart Rd. Nunhead rail.
More of the same: Brixton Pound Café, Save the Date Café and The Antwerp Arms.

Deptford Cinema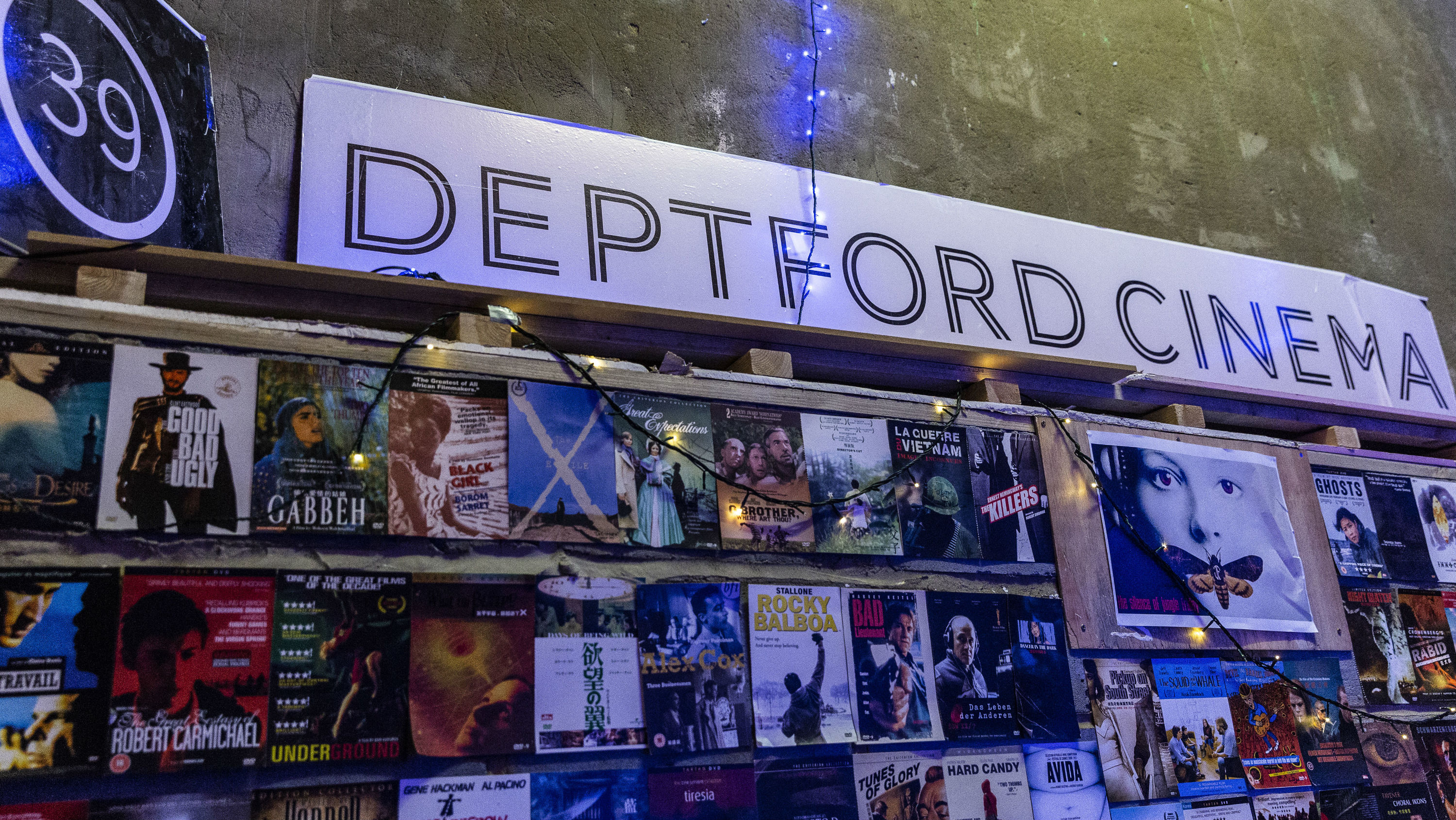 If you're just passing by, it's easy to miss Deptford Cinema. Snuggled away in a run-down strip of shops, just out of the shadow of Deptford Bridge, it blends into its surroundings. Take a second look, though, and you begin to notice the colourful promo posters and zines that decorate the front window. Then, after an even closer peer through the window, you'll discover what's inside: a bustling den of stripped wood, fairy lights and local film lovers.
A not-for-profit, non-hierarchical organisation, Deptford Cinema was started in 2014 by a group of movie enthusiasts. It has grown into one of the local area's most loved local arts venues. 'What's great about us is the variety of people who are involved; there are so many different tastes,' explains Carlos Lozada, one of the venue's longer-serving volunteers. 'I'm a housing officer, one is a photographer, there's an accountant, we have administrators, students, a psychologist, you name it…'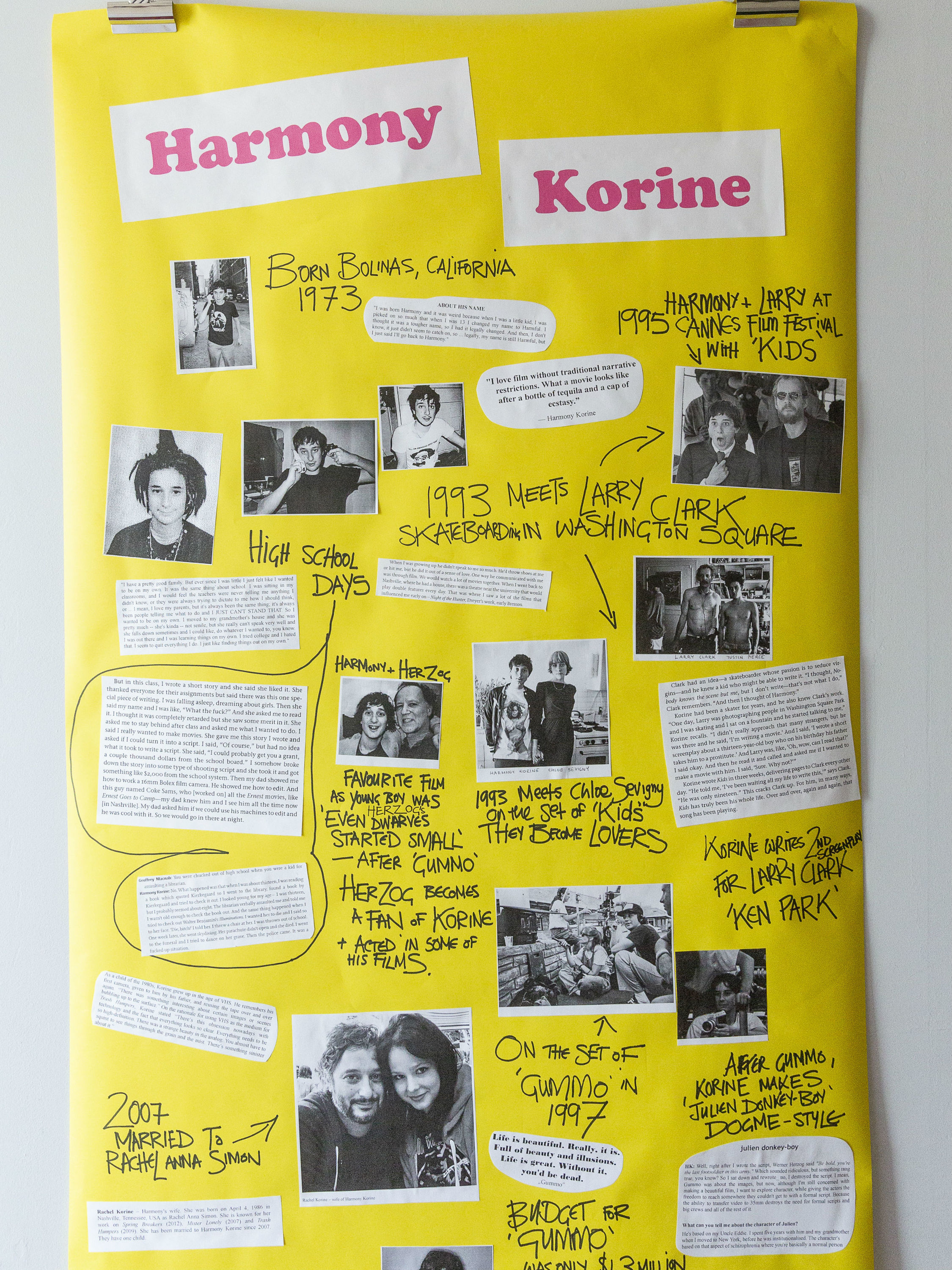 The programming – which is all done in-house – reflects the diversity of the volunteers. They're encouraged to share their knowledge through an impressive range of films, which aims to represent all countries and experiences (most recently, the cinema hosted a queer Latino season; it has also focused on forgotten gems from Korea, China, Bolivia and Malaysia).
'A lot of communities want to show their films and would not be able to otherwise, so we're open to anybody,' adds Lozada. 'It's our little place. We made it ours… We're just doing it for the love of it.'

39 Deptford Broadway. Deptford Bridge DLR.
More of the same: The Castle Cinema, The Lexi and Screen 25.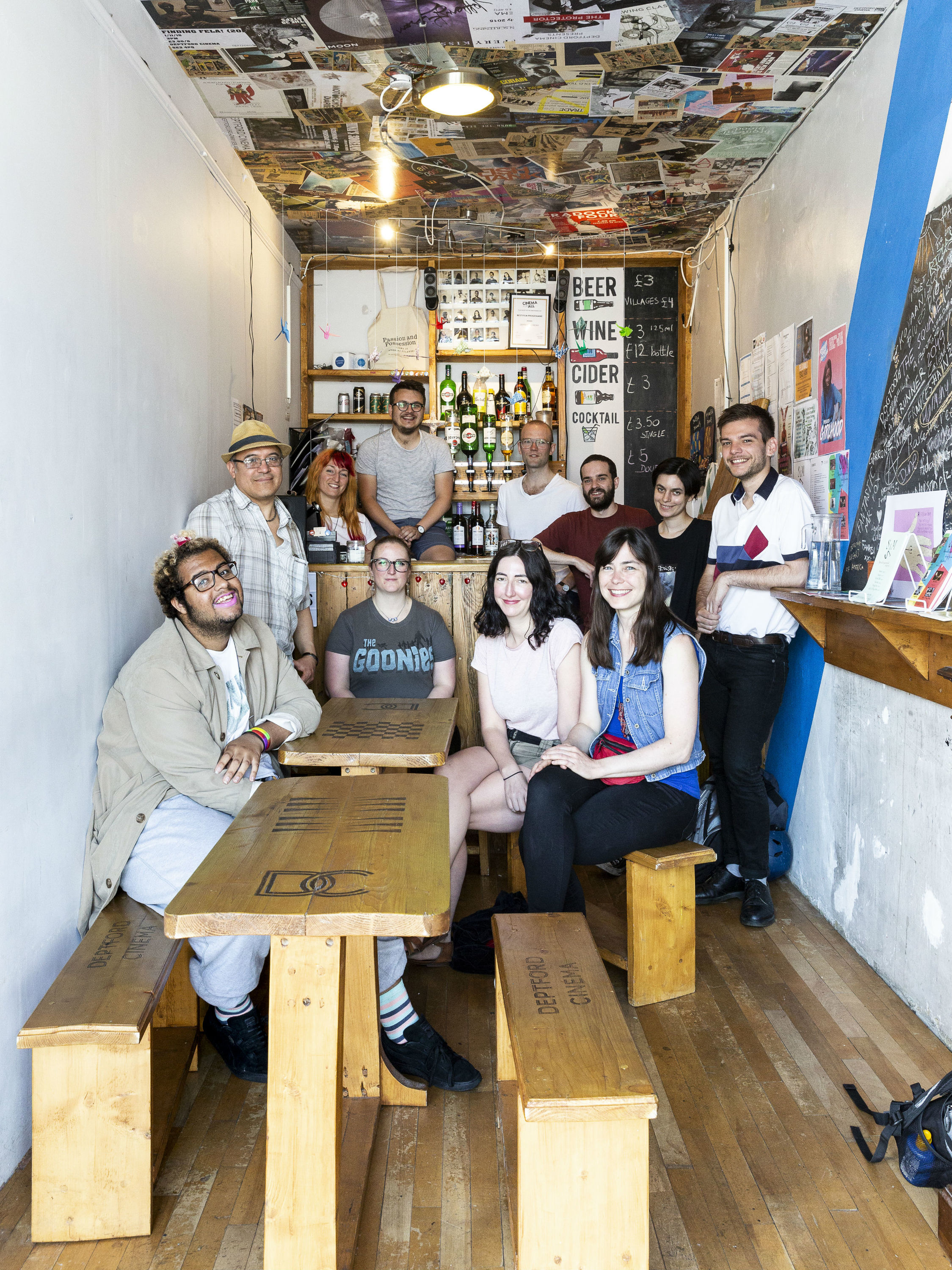 London Bike Kitchen
'I think a lot of people are intimidated by bike shops,' says Jenni Gwiazdowski, founder and director of the London Bike Kitchen. 'I wanted to create a space where it's okay to not know something. In fact, it's better if you don't – because you're more likely to learn it.'
Founded in March 2012, Shoreditch-based LBK was set up as a rebuttal to the capital's increasingly elitist cycling scene. Instead of making riders return regularly for endless pay-and-repair services, why not give them the skills to do it themselves – for a fraction of the price?
It was an idea that Gwiazdowski had seen take off in her native US, so she put together a business plan and applied for a grant. She then found her team of mechanics ('teachers') and started spreading the word through social media.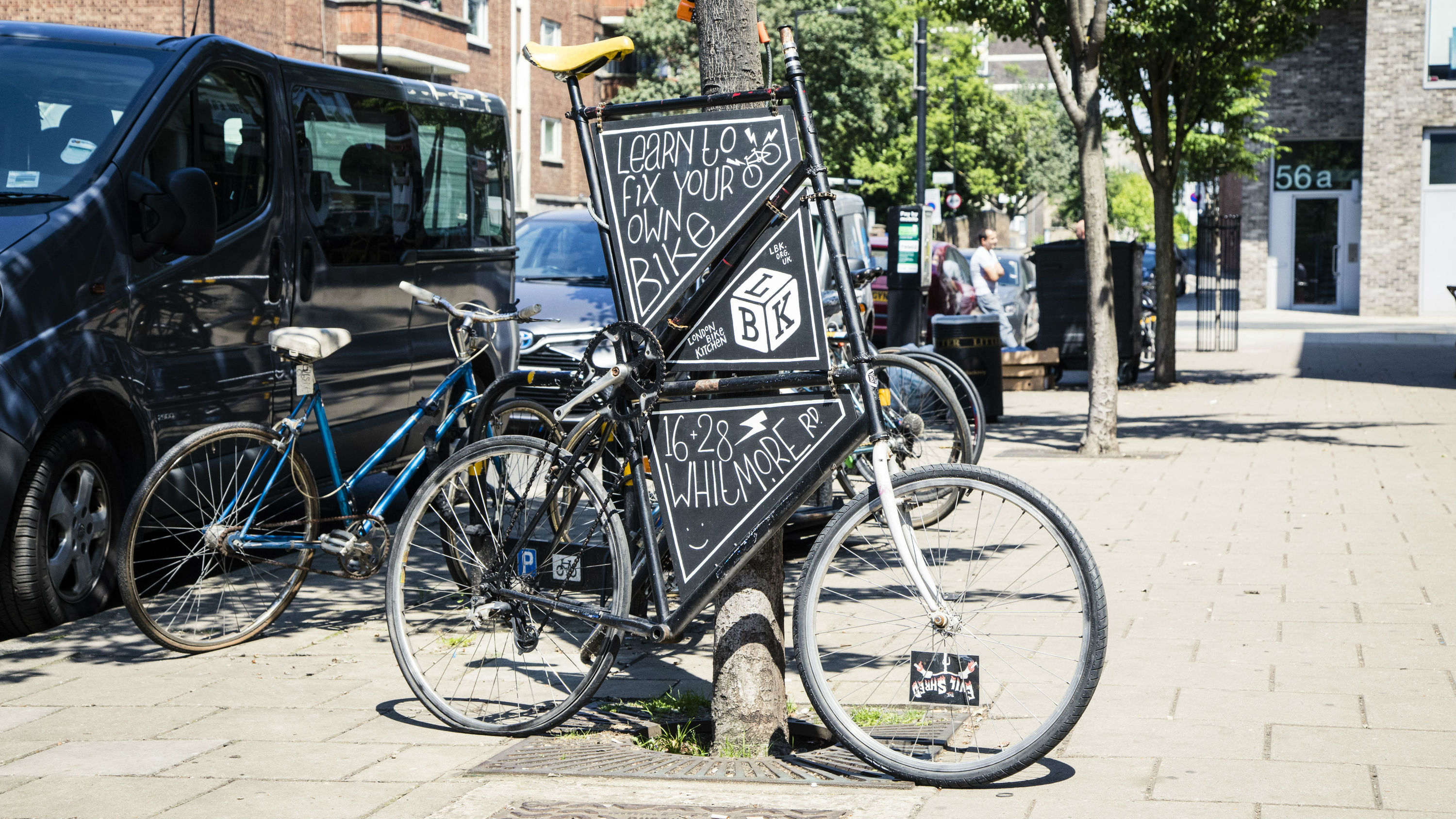 Now LBK is established as a thriving, non-profit venue where riders are welcome to drop in and use the space, with its tools and on-hand mechanics, to get to grips with the way their bike works.
For Gwiazdowski, the aim is to be as inclusive and welcoming as possible, an ethos she upholds through regular women's and gender-variant nights. 'From the start, I wanted to create a separate women's night because I knew how intimidating it was – not only to go into a bike shop but to pick up tools and get your hands dirty.
'For me, getting more women to ride their bikes and learn how to take care of them has been the most rewarding experience.'

28 Whitmore Rd. Haggerston Overground. Use code TIMEOUTLBK10 for an exclusive discount on classes until Aug 31.
More of the same: Bikeworks, The Bike Project and Cycletastic.