See one of the largest steel band competitions outside of the Caribbean just before Notting Hill Carnival kicks off
Polish your whistle and dust off your comfiest dancing shoes: Notting Hill Carnival weekend is upon us. Still, if you're tempted to swerve a full two days of shenanigans, but don't want to miss out on the music, head over to Panorama instead. Based in a modest park between Ladbroke and Westbourne Grove, the steel band clash takes place on Carnival Eve (Saturday), and has been a local institution for the past 40 years. And yes, it's kind of a big deal: the national competition pits the UK's biggest bands against each other for the title of Champions of Steel, offering spectators an incredible display of banging calypso tunes.
While you can also expect plenty of tasty Caribbean nosh to tuck into throughout the night, the only catch this year is that organisers have decided to make it a ticketed event for the first time. But not to worry: it's only a fiver for adults, a quid for teens, nada for the kiddies and it's all for a good cause. A full 100 percent of the proceeds will be shared between the bands as a thank-you for taking part, helping them cover the expenses bill they'd usually foot themselves. It's a joyous, pre-Carnival warm-up that's giving back to the community itself, and that really is something worth celebrating. Emslie Horniman's Pleasance. Tube: Westbourne Park. Sat Aug 25, 6pm-11pm. £5, £1 five-18s, free under-fives.
Meet the bands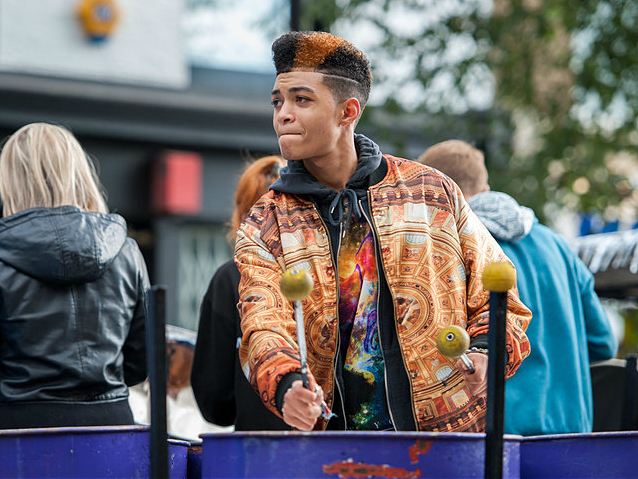 These lot are Panorama's reigning champions, having won an incredible 22 times, including the 2017 competition. Ebony was set up in 1969, and in 2005 received the Queen's Award for its community work from Her Majesty.
Mangrove might have only come third in last year's competition, but the self-proclaimed 'people's choice' is always a force to be reckoned with. Established by Trinidadian migrants in the '80s, Mangrove has a mighty eight Panorama wins to its name.
Set up in 2000, this youth-led band is doing its CR0 postcode proud with its commitment to inspiring the next generation of drummers.
Reading All Steel Percussion Orchestra
This Reading band, which started out with mentors from the established Mangrove, has been going strong since 1997.
One of the few contenders based outside of London (hello, Coventry!) these West Midlanders know their stuff: its players have been pummelling the steel since '78.
Metronomes Steel Orchestra
Another of the oldest bands in the UK, it's no wonder Metronomes was the 2017 runner-up. It's impossible not to smile when you see them deliver their Caribbean rhythms en mas(se).
Planning a three-day weekend in the Grove? Follow our guide to Notting Hill Carnival
Start your own parade route to these Notting Hill Carnival after parties