Hampstead Heath Swimming Ponds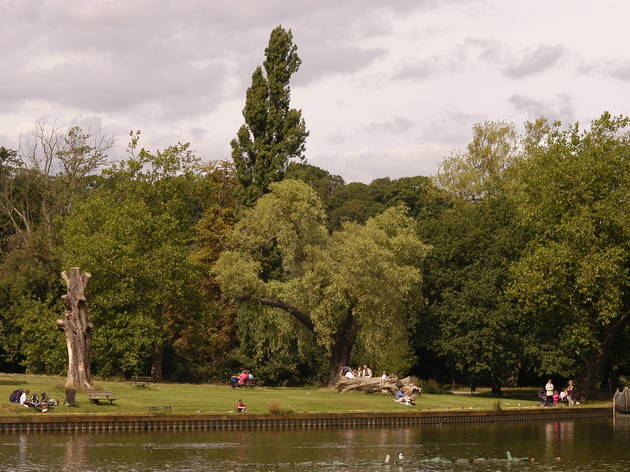 1/4
Britta Jaschinski / Time Out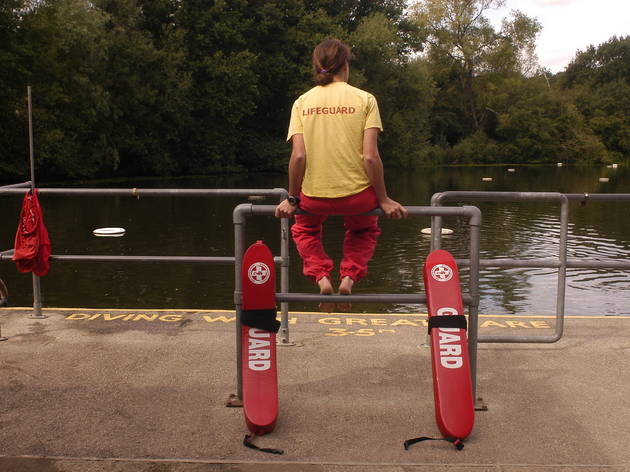 2/4
Britta Jaschinski / Time Out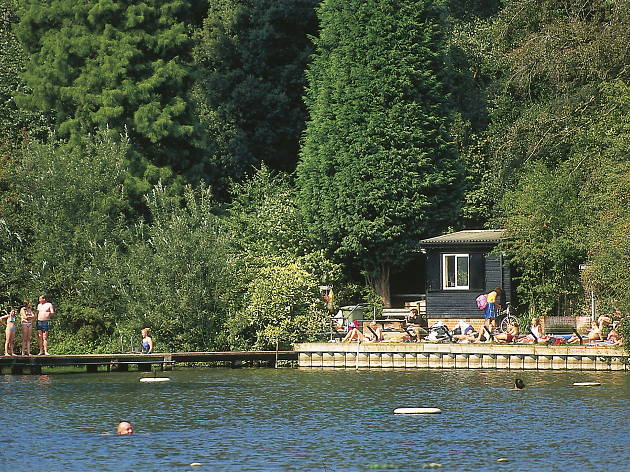 3/4
Mockford & Bonetti / Time Out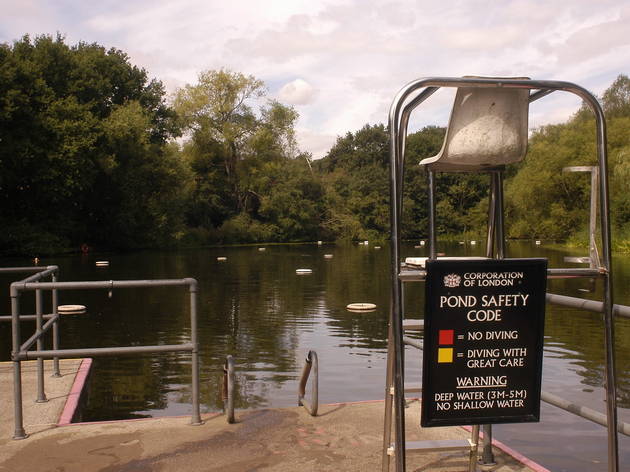 4/4
Britta Jaschinski / Time Out
Time Out says
Originally dammed-off clay pits, the ponds are run by the City of London Corporation. It is consulting with local residents about essential works to protect against flooding, which – though unlikely – could be catastrophic if a large quantity of rain fell over an extended period. In the meantime, the three pools remain open to ladies, men and mixed groups (including accompanied children aged eight-15, at the lifeguards' discretion) respectively. The Men's and Ladies' Ponds are open all year round but to use the Mixed Pond in the winter season you must join the Hampstead Heath Winter Swimming Club. Even in the summer the water is chilly.
Take a dip at more of London's lidos and public swimming pools
Details
Address:
Hampstead Heath
London
NW5 1QR

Transport:
Tube: Kentish Town; Bus: then C2, 214 bus
Price:
£2, concs £1
Contact:
Opening hours:
Open year-round: Men's and Ladies' Ponds 7am-8.30pm summer, winter (Sept-Mar) times vary; Mixed Ponds 7am-6.30pm daily, Weds in July until 8.30pm. Times are subject to adjustment due to daylight hours, see website for details
Do you own this business?
Average User Rating
4.6 / 5
Rating Breakdown
5 star:

12

4 star:

2

3 star:

2

2 star:

0

1 star:

0
I love this place. It is beautiful and magical. I would give it 5 stars, however, there are no lockers. Therefore I have to rely on going with someone to look after my stuff. This is such a shame because I would go more often if I could. Why can't management sort itself out and put some lockers on site? I am not going to leave my stuff unattended. Please sort this out because it is such a wonderful place. I love it so much and I want to go more often!
Beautiful setting and a great swimming experience. The water is cold and murky - I couldn't see my hand once it was about 3 or 4 inches under the surface and there are leaves, twigs and feathers floating on the surface. This is a world away from your local chlorinated swimming pool. Amazingly refreshing on a hot summer day and wonderful to look up at white clouds in a blue sky as you swim. The pond is enclosed on 3 sides by trees that come down to the bank and is around 7 feet deep in the middle with a bottom of squishy, oozy mud and weeds. I reckon it's around 50m long and about 30m wide
The lifeguards were alert and professional - always a bonus when you consider the bad visibility of the water.
Unfortunately, the facility is badly let down by poor management - the door to the men's changing area was hanging off its hinges. There are NO LOCKERS to store your stuff securely so you just have to leave it on the bank whilst you swim. There really is no excuse for this - there is plenty of room in the changing area for a bank of 100 or so lockers and it shows a lazy "couldn't care less" attitude of whoever runs the facilities. Also, the payment system isn't rigorously enforced - there is an unmanned ticket machine by the entrance that only accepts coins, but you could just as easily walk straight in without paying - goodness knows how much money the council have lost - I paid, but I wonder how many others didn't bother ?
Perhaps if the management sorted this out, they'd collect more money (it's a bargain at only £2 entry !) which they could use to pay for a bank of lockers...!
I'll be back as the swimming was lovely - but I'll be leaving my wallet and mobile phone at home until they sort out the locker situation...
i go to the hamstead heath ponds pretty much every day now, it is an amazingly icey shock to the system, but, in my opinon it is the most refreshing way to start a hot day
Love the men's pond on a hot summers day.
Love these ponds in the summer. A great get away from the ruch of London.
A wonderful escape from manic city life.Having just moved here from a seaside town and year round seaswimming,I was finding my first week of London life a bit overwhelming.But walking down the path to the Ladies' Pond was like discovering a portal to another universe!The water was velvety and refreshing,the trees surrounding the pond cocoon you in green and the odd duck comes bobbing by! I thought I saw rubbish floating on the water surface but on approach,realised it was a feather.Fabulous.Winter pond swimming here I come!
There is nothing better than escaping the London hubbub by going swimming in an urban lake. Hampstead Heath is idyllic enough but the ponds themselves are on another level. Ignore the colour of the water though mind. The mixed pools cost a few pounds to attend. If you are lucky, you might even get to sit next to a celebrity in their swimming cozzie (Rupert Friend in my case...).
A truly unique experience. Swimming in a pond in the middle of London is pretty unusual. The murkiness of the pond was slightly off-putting and made my bathers brown, though it washed out after.
A very special place......