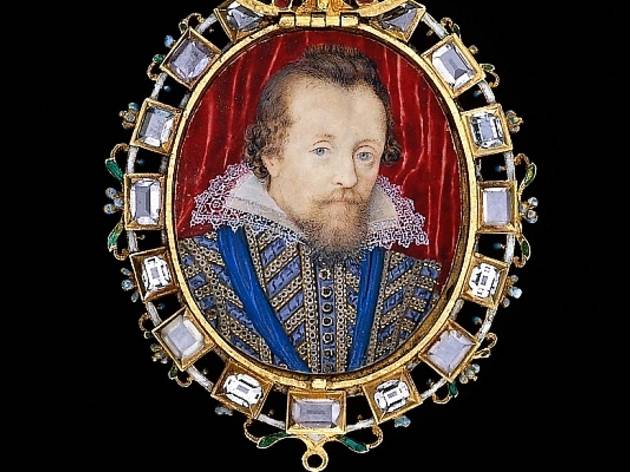 'All the world's a stage,' according to the much-quoted 'Seven Ages of Man' speech in Shakespeare's 'As You Like It'. The British Museum's new blockbuster exhibition takes that central metaphor of the English Renaissance and brings it home, to the cosmopolitan city in which 'As You Like It' and indeed all of Shakespeare's plays were first staged. Object by fascinating object, this unmissable exhibition brings the worldview of Elizabethan and Jacobean Londoners – and by extension their most famous entertainer – to life.
Immigration, world trade and exploration, the opulence of Venice, the pageantry and power of the Tudors and Stuarts, and each monarch's obsession with establishing their divine right and lineage… these are the major categories of this wide-ranging exhibition. As the elegant, lucidly arranged displays make clear, they are also the determining themes of Shakespeare's London and his plays, from 'Richard III' to 'The Tempest'.
The superb catalogue by Jonathan Bate and Dora Thornton supplements the academic arguments – but neither it nor this exhibition is remotely dry. The objects themselves are extraordinary: they range from a Southwark actor's toothpick, discovered in the foundations of the Rose Theatre, to portraits of the splendid characters, royal and otherwise, who inspired Shakespeare's dramas.
The Royal Shakespeare Company has contributed fine British acting talent: short films of Paterson Joseph's Brutus and Harriet Walter's Cleopatra are a lovely touch, folding the stage performances of today back into a tour of Shakespeare's London that is so ripe and opulent you suffer culture shock when you leave it.
Rating Breakdown
5 star:

2

4 star:

0

3 star:

0

2 star:

0

1 star:

0
This exhibition represents a great telling of the history and the context within which the plays were written; I especially enjoyed getting to know the background to Macbeth.
This was really great and I spent a long time there. Fantastic and interesting. I would recommend you get the audio guide that you can pay extra for- it explains things in a lot more detail. I would definately recommend it, but then again, I am an english student!!