Heads up! We're working hard to be accurate – but these are unusual times, so please always check before heading out.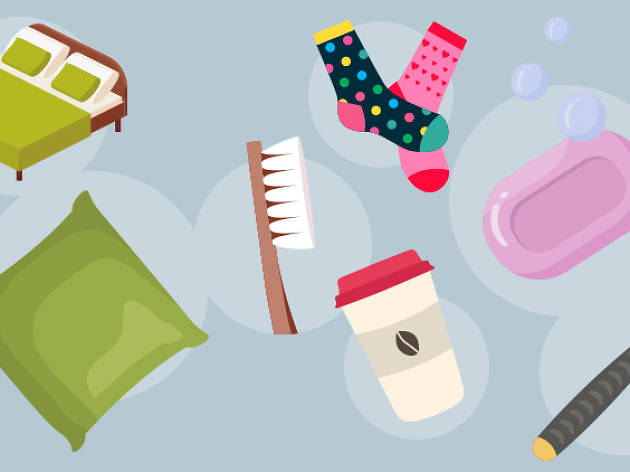 14 ways to have a plastic-free home
How to do your bit for the environment by eliminating plastic from your life
Did you weep over footage on 'Blue Planet II' of albatross chicks with stomachs full of ocean-borne plastic? It's time do something about it. From the rise of zero-waste shops such as Wandsworth's Hetu and Hackney's forthcoming Bulk Market, to Sadiq's water fountains and pubs, bars and restaurants calling last orders on straws, here's how to make your home a polymer-free zone. You'll get in Sir David Attenborough's good books in a flash.
Bathroom
When you need a new toothbrush, make it a compostable one. Green queen and founder of One Small Shop (also at Hackney Downs Vegan Market), Katie Dent stocks stylish bamboo toothbrushes and cotton buds by Hydrophil, as well as offering refills of shampoo and washing detergent.
Ditch disposables for sleek-looking metal safety razors (try the Merkur 23C from Shave Lounge) and fragrant sheep's-wool-wrapped soap pebbles instead of plastic bottles of body wash. At east-London-based The Soap Co, everything from the wood pulp film to the compostable sticky labels is biodegradable. Lather up with a clean conscience.
Kitchen
Reusable beeswax food wraps really are the bee's knees. Unlike sandwich bags and cling film, BeeBee Wraps are breathable and biodegradable.
With water bottles taking a scary 450 years to decompose, London start-up Skipping Rocks Lab is taking a futuristic approach to the problem. Its Ooho! orbs are water contained in a film of edible seaweed. So you can have your packaging and eat it.
Reusable containers such as Ecoffee cups (at Design Store, Stoke Newington and other shops) are a winning combo of organic bamboo fibre and a 'no-drip' lid.
Serve meals in sustainable style with the help of Deptford-based designers Happenstance. For £35 you can bring along any old HDPE 2 plastics (check the bottom of containers) and mould them into a colourful Stew bowl. For bonus points take your bowl back for remoulding at the end of its life.
If you're a vegan for life (not just January) try Mylkman. Its nut milks (from almond to pistachio and sweet chai) can be ordered via Farmdrop and arrive in glass bottles, to be returned for re-use. They pass the taste test too.
Bedroom
Millions of synthetic microfibres are pumped into our rivers and oceans when we wash our clothes and bedding, and they end up in the food chain. For a guilt-free lie-in, buy your bed linen from London-based Ara Living. Its sheets are 100 percent organic, Fairtrade and a percentage of profits are donated to Hope for Justice, which works to end modern-day slavery.
For a virtuous romp in your sustainable sheets, swap a silicone Rabbit for a Gaia Eco, said to be the world's first biodegradable, recyclable vibrator. Who said corn starch couldn't be sexy?
As for fashion, Swedish Stockings is a stylish range of hosiery made of recycled nylon, including carpet fluff and old fishing nets. You might recoil now but just wait until you're strutting about in a leopard-print pair. One Small Shop will send your holey old tights to the company for recycling. It also stocks ethical products for men and women.
Living room
Pentatonic, which debuted its eco-homeware collection at the London Design Festival last year, has mastered the art of turning trash into household items you'll treasure, such as 'treat me like trash' cushions created from plastic bottles and glass from old smartphones. Who knew smashing your iPhone could feel this good?