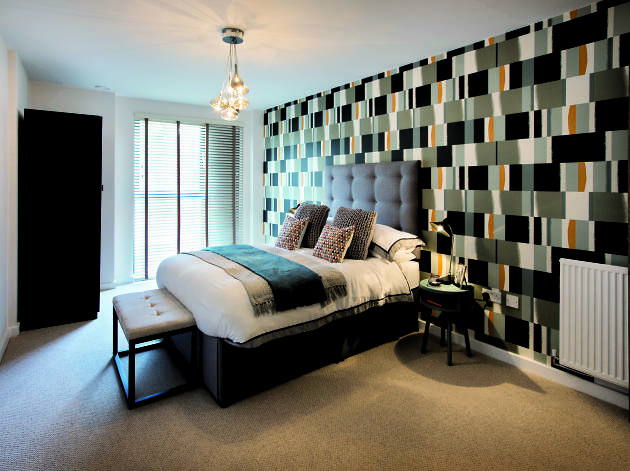 Shared ownership in London: what is it?
Thanks to shared ownership, London is a whole lot more affordable. Here's everything you need to know
What is Shared Ownership?
Shared Ownership is a government-funded scheme to help first-time buyers who wouldn't otherwise be able to get a foot on the property ladder. The scheme is mostly run by London's housing associations.
How does it work?
It's a part-buy, part-rent scheme. You buy a share of a property – usually between 25 and 75 percent of the full value – and pay rent on the rest at a level below market value.
Will I ever own the property outright?
You can usually buy additional incremental equity shares at a future date, when you can afford to. Additional shares are priced at the current market value of your property at that point in time. This is called 'staircasing'.
What sort of home could it be?
Almost any kind. There are schemes across London, with everything from studios to four-bedroom houses. There's a good choice, as housing associations are constantly building or renovating places. There are also 'resales' owned by existing shared owners who want to move on.
Who is eligible?
Your total yearly income must be greater than £19,000, unless you have a lump sum to reduce your mortgage cost. You need savings of at least £3,000 and a household income under £71,000 for one- or two-bedroom apartments and under £85,000 for three- and four-bedroom apartments. (This figure can be the combined income of two buyers.) Some schemes give precedence to candidates such as current social-housing tenants and key workers, or people who live or work locally.
Can I buy a big home?
Your options will depend on your household income and any dependents you might have.
How much does Shared Ownership cost?
Prices are linked to open-market valuations. For a 25 percent share of a home worth £250,000, say, your estimated monthly outgoings would be £1,094 (mortgage £447; rent £430; service charge £125, and council tax £92).
Are there any restrictions?
For most schemes, there are rules about pets, satellite dishes and flooring choices. You have to pay your rent on time, too. Nothing new there, then!
(Source: Notting Hill Housing 2015)
River Apartments © Nigel Charman
How can I get involved?
Shared Ownership
This is for first-time buyers who can raise a mortgage but can't afford the full cost of a home.
• The biggest benefit of this option is that you can buy further shares in the future (called 'staircasing') and eventually own your property in its entirety.
• Shares normally range from 25 percent to 75 percent of the total property value and you must buy the maximum share percentage you can afford. You then pay subsidised rent on the remaining share.􀀀
• Shared Ownership properties are often prioritised to Social Rent tenants, key workers and applicants already living or working in the borough in which a property is located.
Existing Shared Ownership
There is also often the opportunity to buy a 'resale' of an existing Shared Ownership property where the owner wishes to sell.
• If you purchase a property in this way, you will be able to buy the same percentage share as the previous owner did and you will pay a subsidised rent on the remaining share of the property.
• With resale properties, you also have the option of buying further shares (the staircasing option) in the future.
Right to Acquire
The Right to Acquire scheme gives some public-sector tenants the legal right to buy the home they currently live in.
• Buyers get the aid of a grant, of around £9,000-£16,000. Costs vary between boroughs and are provided as a guide only, and are calculated on a 100 percent share basis.
• In some boroughs, tenants may also be able to buy their home at a discount, a system called the Preserved Right to Buy. The purchase discount is calculated on the total length of time you have rented the property.
Social HomeBuy
The Social HomeBuy scheme allows tenants to buy with the aid of a grant.There is flexibility to buy outright or on a part-buy, part-rent basis, starting with a minimum share of 25 percent.
• This is ideal for those who do not qualify for Right to Acquire, or can only afford to buy a share, rather than 100 percent of their home.
• The cost of buying a share through Social HomeBuy is substantially lower and thus more affordable than the estimated costs of buying a property outright.
• You will receive a grant towards your home purchase of between £9,000 and £16,000. This depends on which borough you live in, and what percentage of your home you wish to buy.
(Source: East Thames)
How it works: step by step
Where should I buy?
To ensure Londoners can find a home in neighbourhoods where they may already have started to put down roots, potential buyers are often required to currently live or work in a borough in order to apply for a property. However, councils all over London work with a wide range of housing associations to make properties available, and there are exceptions to this rule, so it's worth taking a look at all corners of the capital, and considering places within easy commuting distance of London, even Brighton. Here are just a few examples of the latest projects in London's property hotspots.
Elephant & Castle
Elephant Park in Southwark has properties available from 2017. The housing association L&Q manage 25 percent of the homes in this sustainable development, one of the most central, affordable projects coming up. L&Q are also building in Greenwich, Acton, Barnet and Epping, plus Beaulieu in Chelmsford.
Woolwich

Royal Arsenal Riverside is a major development of private homes, retail and business space and housing-association flats. With Woolwich Arsenal DLR open and a new Crossrail station on the way, the area is on the up. Housing association Viridian is selling The Liberty Apartments – two-bedroom homes exclusively for buyers aged 55-plus.
Lambeth

As London's landscape changes, pockets of new homes spring up on former hospital, factory and school sites. In Lambeth, Guinness Homes is selling 12 apartments at the Lilian Baylis development – affordable homes in a leafy and fairly central part of town. Companies like Guinness also develop out of London, in places like Brighton.
Tottenham
With speedy Victoria Line connections to W1, Tottenham is hotly tipped for a residential boom. Watermill Lane is a just-launched development close to Silver Street Overground station, with 30 Shared Ownership properties. Newlon (the housing association selling these homes) is also managing the major Rivers Apartments project that forms part of the wider regeneration area around Tottenham Hotspur's new stadium. As a flavour of what to expect, Newlon worked on the Arsenal Regeneration Scheme that transformed parts of Finsbury Park and Holloway when Arsenal moved to the Emirates Stadium.
Housing associations can update you on their latest new developments and resales, offering viewings and launch events through the year. Visit www.sharedownershipweek.co.uk to find more projects from key housing associations working in and outside London: L&Q, Notting Hill, Southern, East Thames, Newlon, Guinness, Viridian, Hyde New Homes and Centra Living.
Now work out where you should move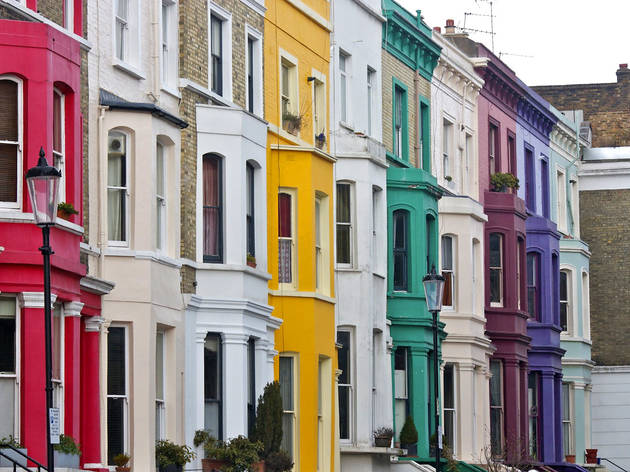 Find a corner of town that suits you with Find Your London – Time Out and Rightmove's patented postcode picker
Support Time Out
We see you're using an ad-blocker. Ad revenue is Time Out's main source of income. The content you're reading is made by independent, expert local journalists.
Support Time Out directly today and help us champion the people and places which make the city tick. Cheers!
Donate now