Heads up! We're working hard to be accurate – but these are unusual times, so please always check before heading out.
All 32 Pret sandwiches ranked worst to best
The final word on bready lunchtime fodder
In a city of rail replacement bus services and fly-by-night pop-ups, Pret A Manger sandwiches are the one reliable constant in every Londoner's life.
But which are are the true greats and which ones are just making up the numbers? Here's our guide to the good and the less-good of the omnipresent sandwich chain.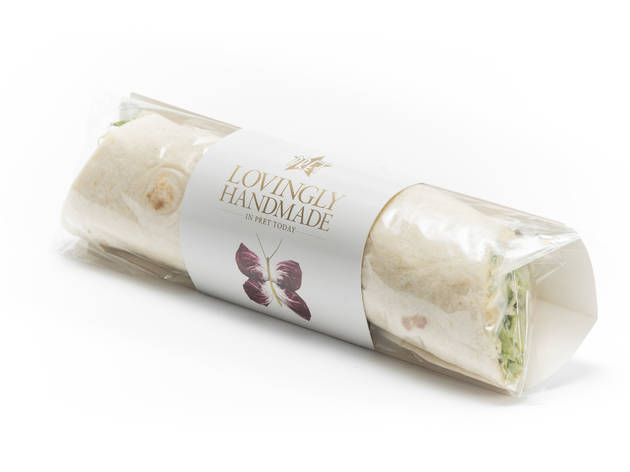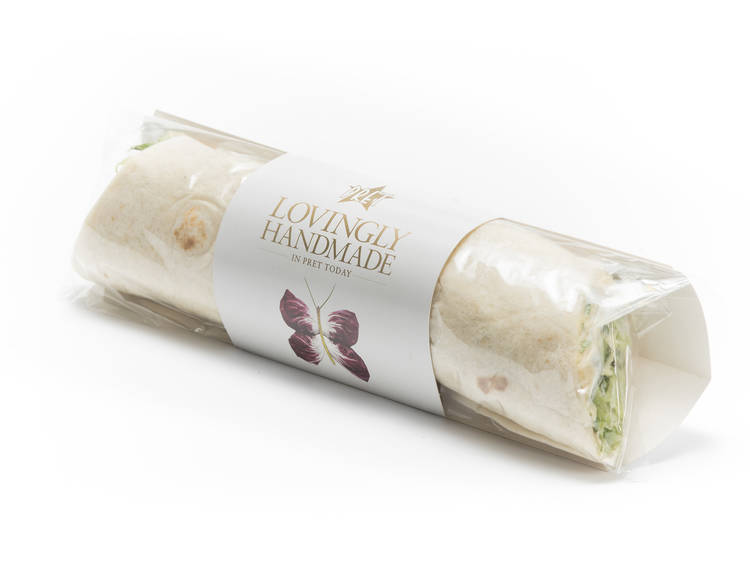 We're not sure houmous really counts as a sandwich filling. What next, Pret, a taramasalata toastie? Sort it out.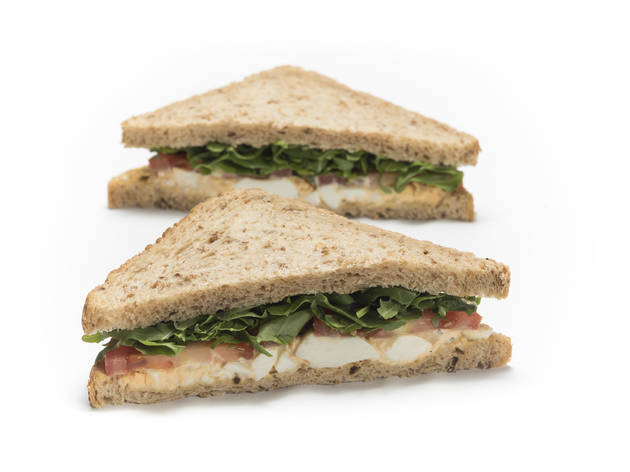 The try-hard name tells you everything you need to know about this utterly boring bastard. Pigeons have been known to look at its discard crusts, sigh and flap off in search of something more exciting.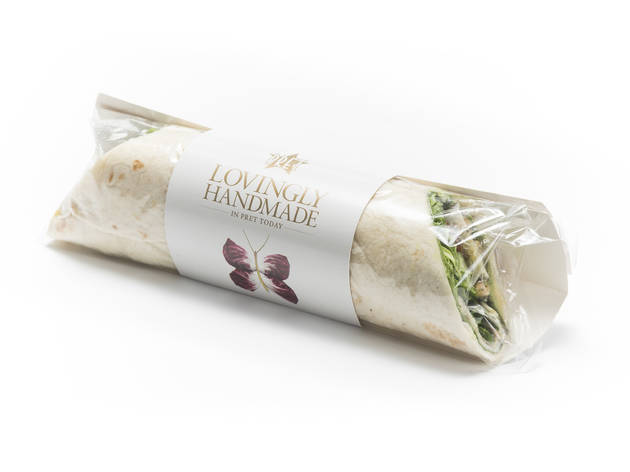 30. Avocado & herb salad wrap
You know a sandwich is wasting your time when herbs are one of the headline components. This is what that annoying girl in your office gets for lunch when she's 'being good', with a large latte and a couple of brownies.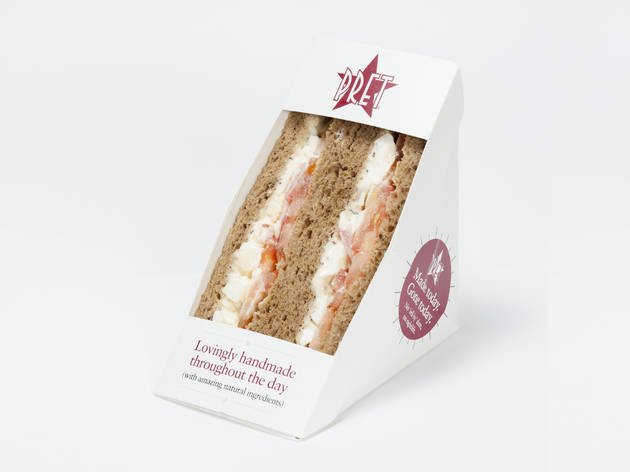 AKA the one vegetarians grab for breakfast when they've slept in too late for their traditional bowl of cinnamon-flavoured sawdust and raisins. Don't bother asking if they'll swap the bread for some bacon – they won't.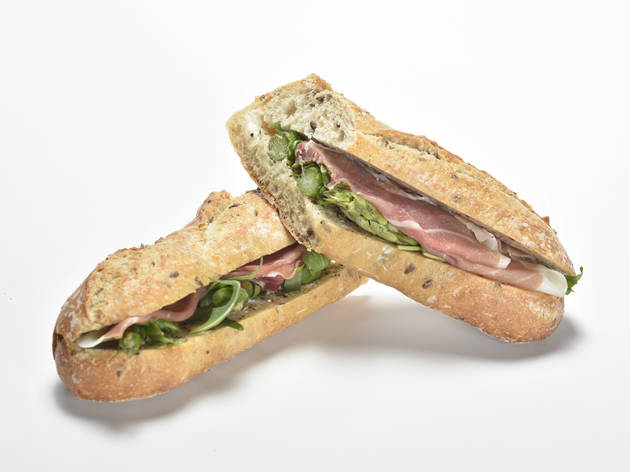 28. Grilled asparagus & prosciutto on artisan
Look, there's no avoiding it – asparagus makes your wee smell funny. It does! If you're cool with that, then go ahead – tuck in. We prefer to steer clear of anything with such an oddly specific side-effect.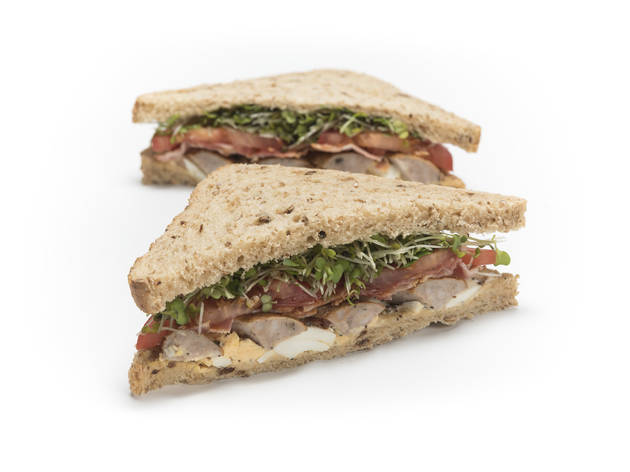 The choice of mavericks and the terminally hungover, this beast packs in all the components of a full English (except the black pudding, the hash browns, the chips, the beans, the mushrooms, the toast and the mug of tea) between two slices of soft wholegrain bread. Oh, and some cress. Who on earth eats cress for breakfast?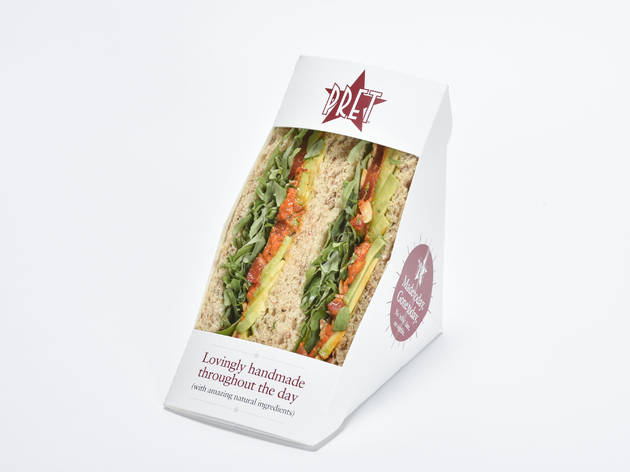 26. Super greens and reds
'Not bad for a vegan sandwich' was the verdict from Time Out's resident vegan, who also saluted the tang and texture provided by the red pepper and cherry tomato tapenade. We're guessing these guys do a roaring trade in the post-4pm slot, when it's a choice between this and those ridiculous no-bread salads.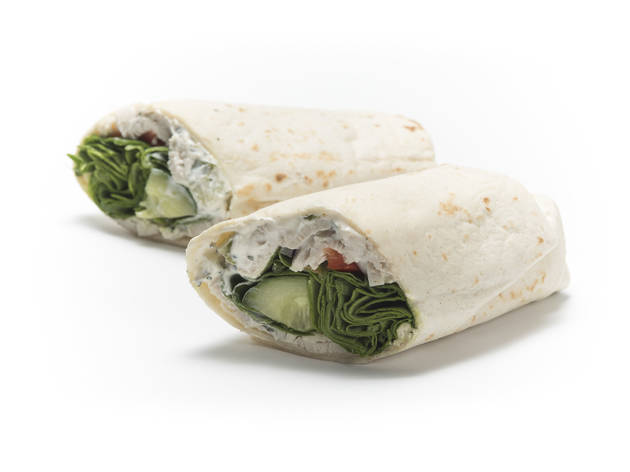 25. Chicken raita salad wrap
Any huge, omnipresent sandwich retailer worth its salt needs a decent chicken salad offering in its arsenal, and this is Pret's take. A dense, weighty beast of a wrap, but still fairly light on the palate thanks to the zingy yoghurt dressing and abundance of salad.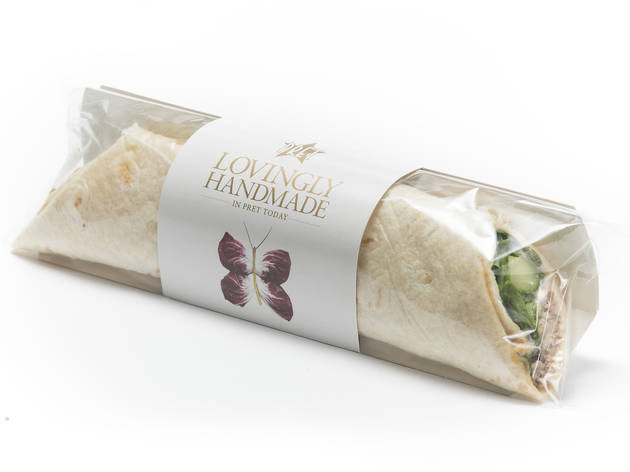 24. Hoisin duck salad wrap
Sort of like the quintessential starter you always get with a Chinese but always ends up bursting because you get greedy and stuff too much meat in it and end up with hoi sin on your trousers. Like that, but colder and bigger and less likely to make you really thirsty.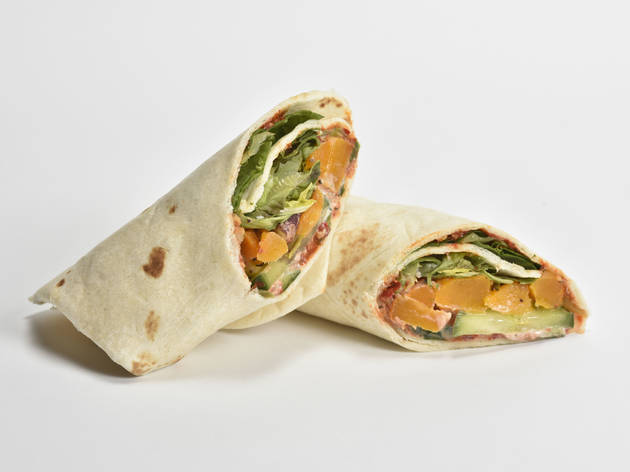 23. Lebanese butternut squash salad wrap
Pretty good for a vegetarian sandwich, the mix of aubergine, pine nuts and squash resulting in a commendable texture. It's still basically just some vegetables in some bread, though.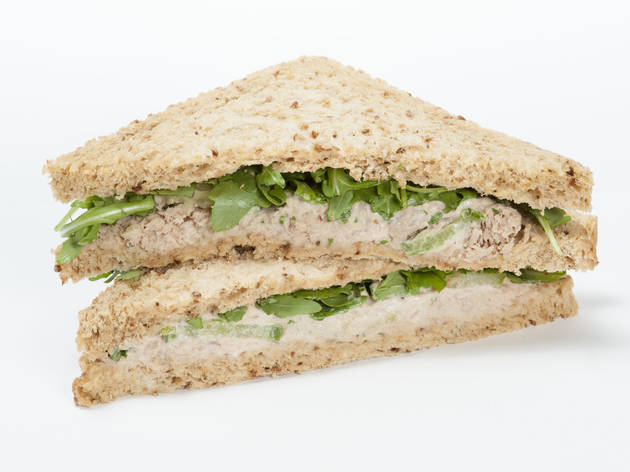 22. Pole & line caught tuna and rocket
One for particularly sensitive vegetarians, the key thing to note here is that absolutely no fish were harmed in the making of this sandwich. Those expecting sweetcorn will be sorely disappointed, but more fool them. What do you think this is, Boots?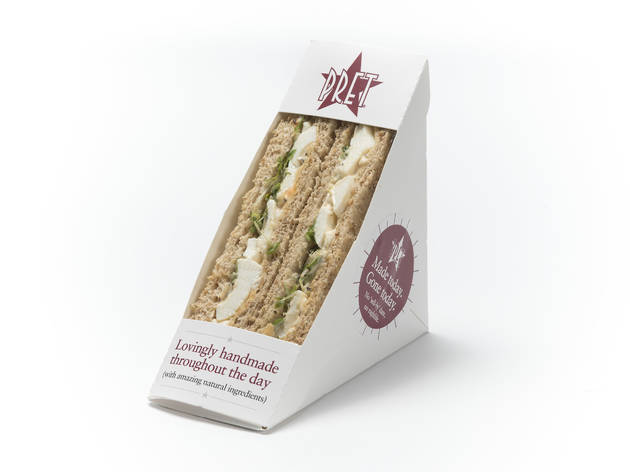 Made with free-range eggs, free-range mayonnaise and presumably free-range bread, the only way this deceptively filling sandwich is causing a chicken any distress is if you throw it at one. Don't, though, it'll only make you feel hollow and sad.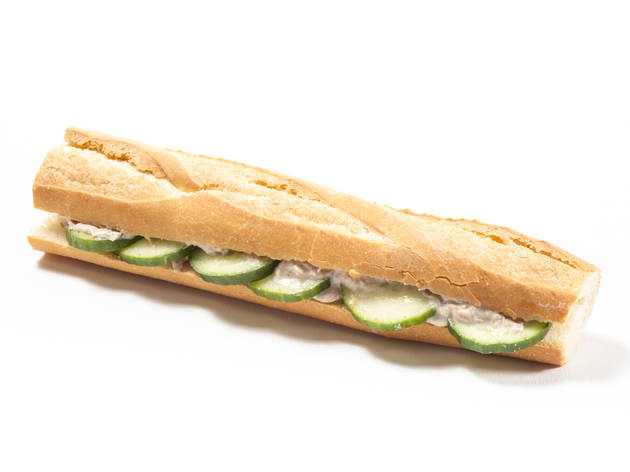 20. Pole & line caught tuna mayo & cucumber baguette
A slightly more working class offering than its triangular cousin, Pret's baguette-based tuna offering eschews fancy-pants rocket for a few slices of refreshing cucumber. The result is a more interesting texture, but be warned that you will be statistically more likely to do a massive burp and wander into a bookies' straight after your lunch.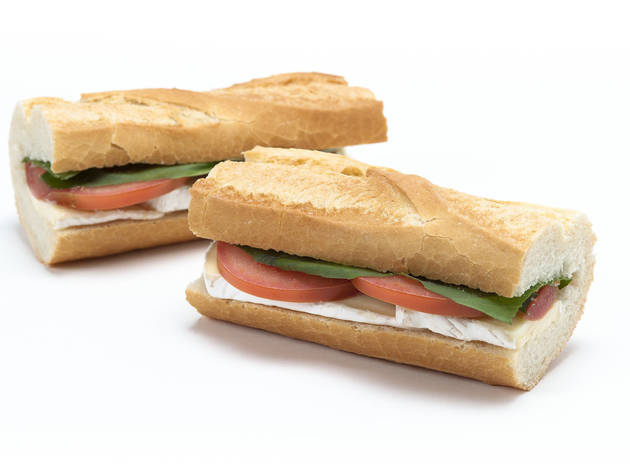 19. Brie, tomato & basil baguette
Italians (and the odd Hungarian) naturally gravitate towards this pared down offering as it basically looks like someone's chopped up their country's flag and stuffed it in some bread. That's not the case, of course – that'd be a choking hazard – so it's just as well the colourful combination of creamy cheese, fresh tomatoes and big leaves of basil tastes pretty special, too.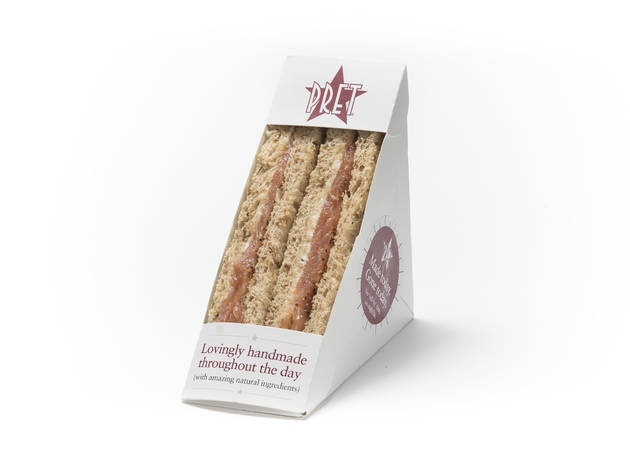 18. Scottish smoked salmon
As anyone who's ever assembled a middle-class buffet will tell you, smoked salmon is a seriously premium ingredient. Which could explain why the fishy filling in this sandwich is flying solo – no cream cheese, no cucumber – nuthin'. Plot twist, though – it tastes GREAT. Weird, huh?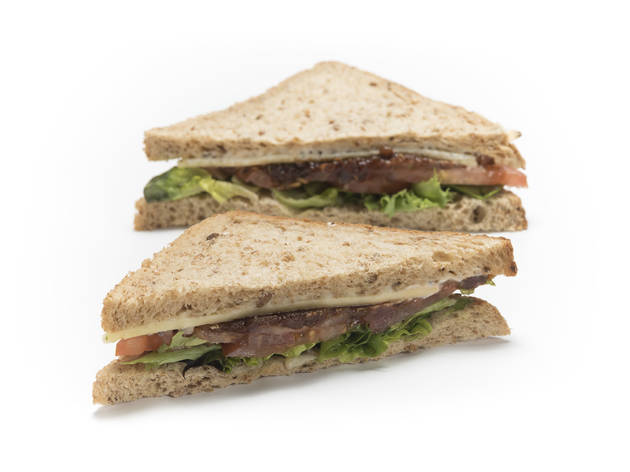 17. Mature cheddar & Pret pickle
A decent take on a classic, but the soft wholegrain bread is no match for a crusty bap. We're convinced the only people who order this over the posh cheddar baguette are people who think sun-dried tomatoes are weird. Which they sort of are, to be fair.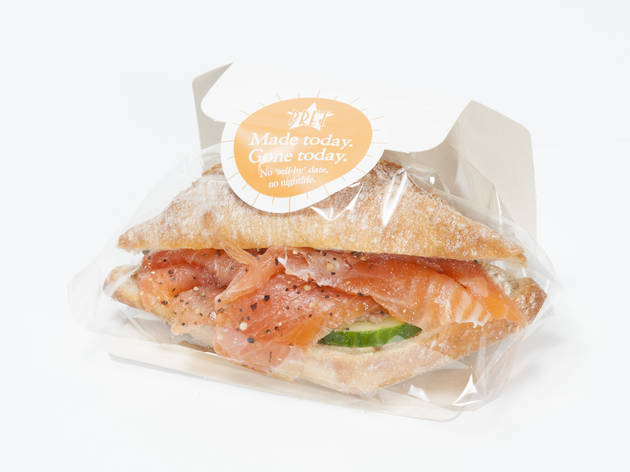 16. Smoked salmon & soft cheese
Like the equally dinky jambon-beurre, this is less a lunchtime event and more a snack to be had between meals, paired with a soup or served to a particularly pretentious child.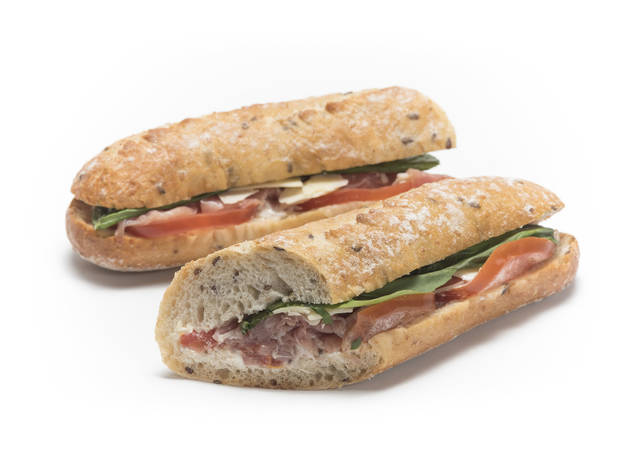 15. Italian prosciutto on artisan
A popular choice among people who went on a city break to Venice once and suddenly decided they were too good for standard ham, this is about as sophisticated as baguettes come. Best consumed while reading some Descartes and wearing a top hat.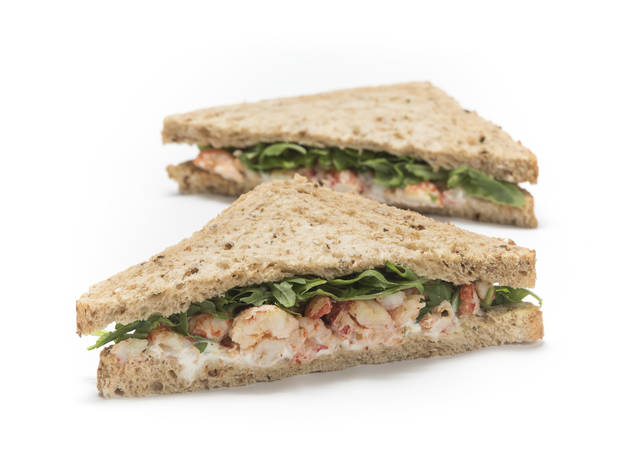 14. Wild crayfish & rocket
AKA the one your mum has when she's in town and you're too broke to take her somewhere proper – not even bloody Pizza Express – because you're literally a terrible son/daughter. Comes on wholegrain.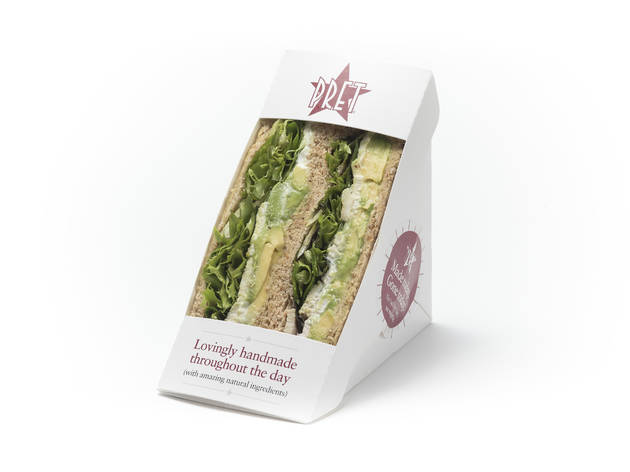 The decision to eschew the customary ampersand is presumably an attempt to lend this green-and-white sanger a sense of Nu-Yawkish immediacy, the difference being that if you ordered the same thing at a Brooklyn deli you'd walk out with something roughly as thick as 'War and Peace'. There's still a decent amount of filling here, and the basil leaves keep it from being too bland.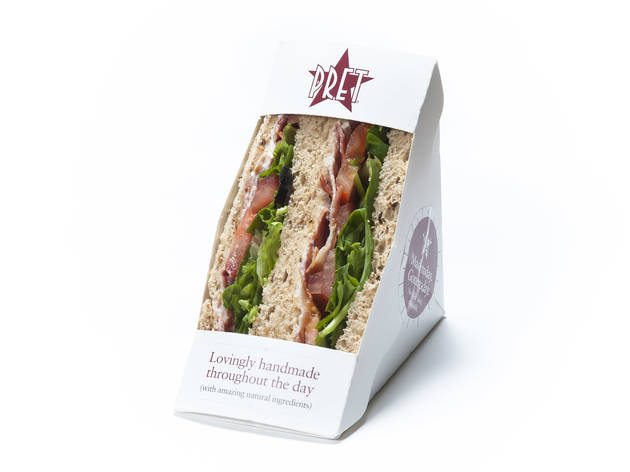 BLTs are always, always better hot, but this is basically impossible to achieve in the world of pre-prepared sandwiches. You could try sticking it in a hot oven for ten minutes, but that'd only make the lettuce all limp and steamy and nobody wants that. But this remains a solid effort, sporting crisp bacon, tangy tomatoes and not too much of the green stuff.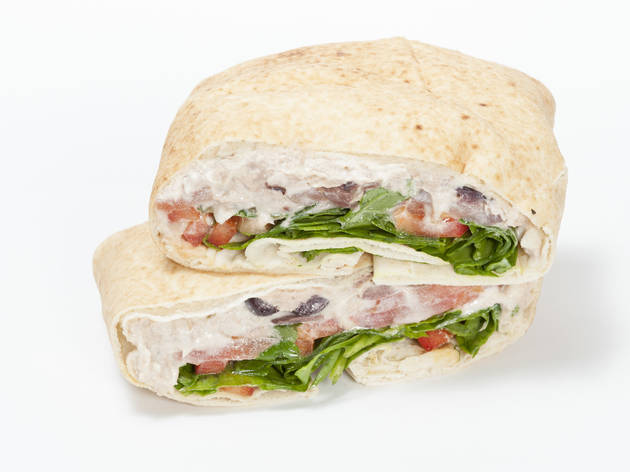 11. Mediterranean tuna flat bread
Tuna mayo purists may baulk at the addition of chopped olives, red peppers and tomatoes at play in this vaguely experimental wrap, but then they're probably the sort of people who keep the little plastic protector thing on the front of their iPhone and wear Crocs. Live a little, guys – this sexed up sanger ain't bad at all.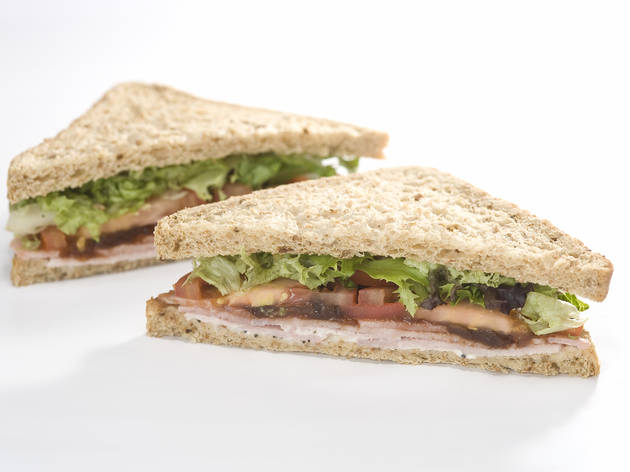 10. Wiltshire-cured ham & Pret pickle
Ask anyone what they know about Wiltshire and they'll instantly reply that it's the absolute BEST place when it comes to turning dead pigs into delicious sandwich meat. Props to the Pret boys, then, for sourcing only the best ham available for this lo-fi lunchtime treat, and yet more for teaming it with an excellently zingy, chutney-ish pickle.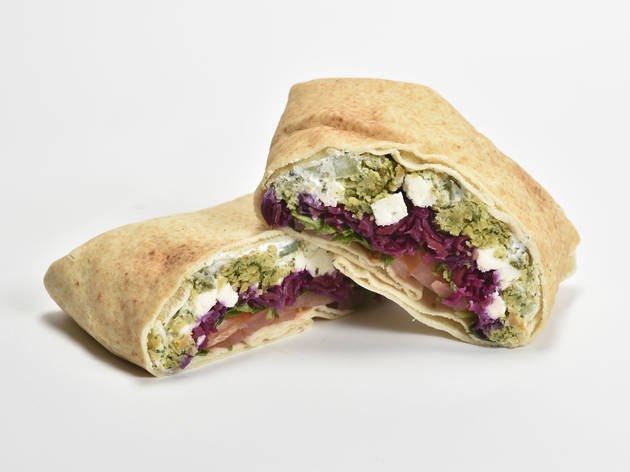 Packing crumbly falafel, creamy feta and a good whack of pickled cabbage, this Middle Eastern flavour-party is most commonly bought by vegetarians towards the end of the week when they feel like letting their hair down but can't be arsed trekking all the way to Crussh. And they might just be onto something.
With its diminutive size and fancy French name, it's tempting to dismiss this little guy on principle. But as soon as you get a load of those crunchy, tangy little cornichons, you'll immediately go back and buy another one, partly because it's delicious, partly because you're an adult and need more than half a sandwich to get through the afternoon.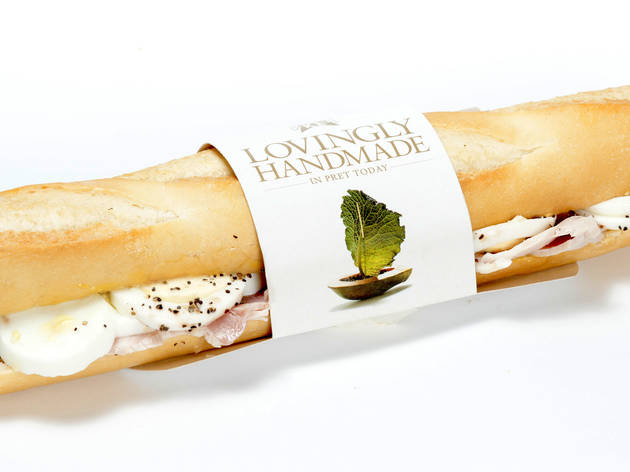 A classic airport breakfast and a great option for anyone who's never really got on board with the idea of salad. The mustard mayo packs a punch, but we're sure you can handle it, tough guy.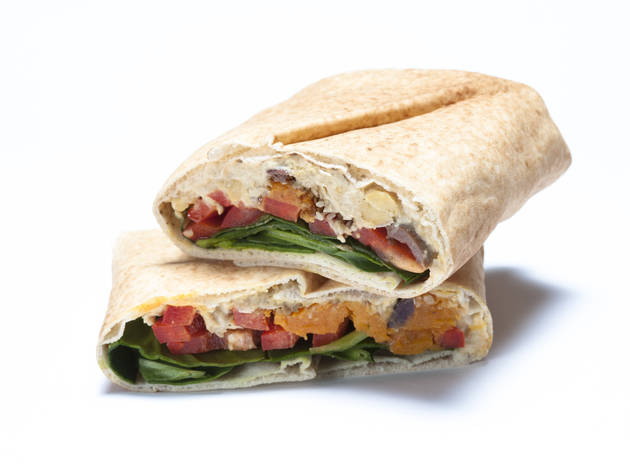 6. Lebanese chicken flat bread
This is one of two new Lebanese-themed additions to the Pret chillers, most likely the result of someone at Pret's latest market research session trolling the shit out of everyone by just answering 'Lebanese' to every question. Joke's on them, though – this minty, lemony wrap is darn tasty.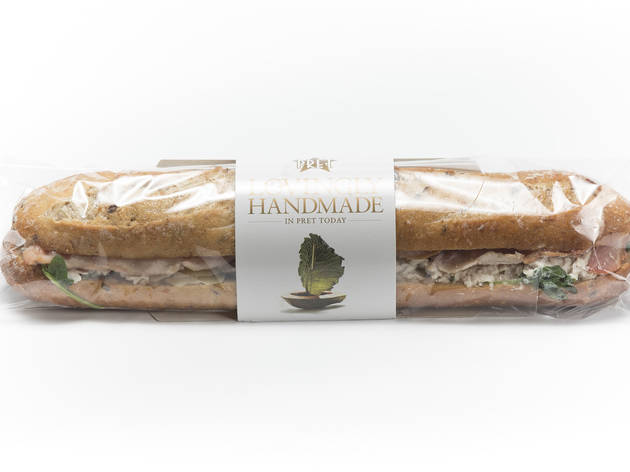 5. Chicken caesar & bacon on artisan
We've never quite built up the courage to investigate the calorie count of the meaty mother, but we're happy living in ignorance. It's meat. It's cheese. It's more meat. It's sauce. It's bloody delicious.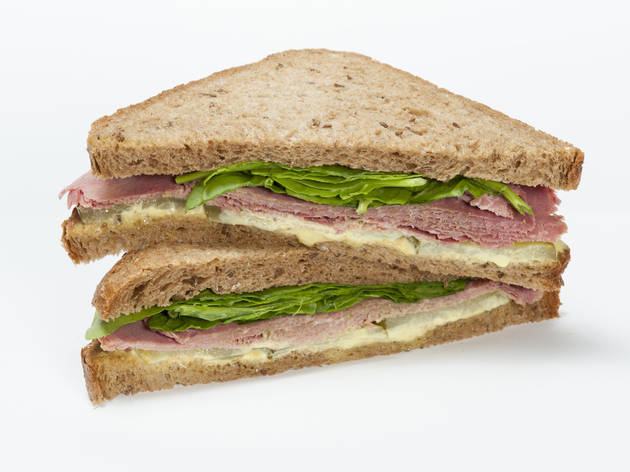 The pickle to beef ratio here will be too much for some, so it's faintly miraculous that this relative newcomer avoids the number one sandwich sin that is soggy bread. Americans will point and laugh at how thin it is, before sitting down with their hands on their knees for a while to catch their breath.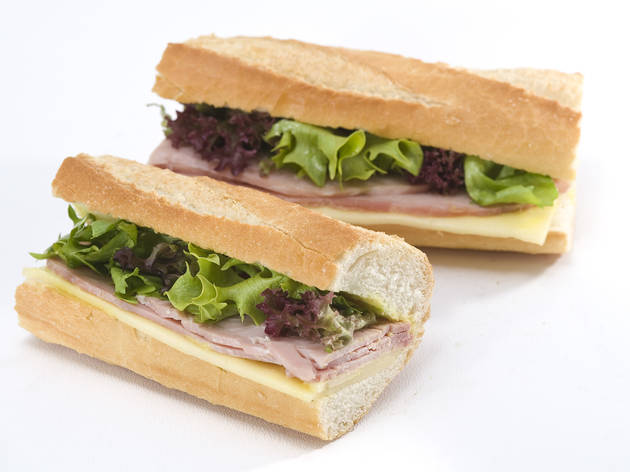 3. Wiltshire-cured ham & greve cheese baguette
The guys at Pret tore up the rule book the day they shoved some cheese and ham in some bread and teamed it not with pickle, but with bloody mustard instead. Luckily for them it works an absolute treat, so we're letting this one slide.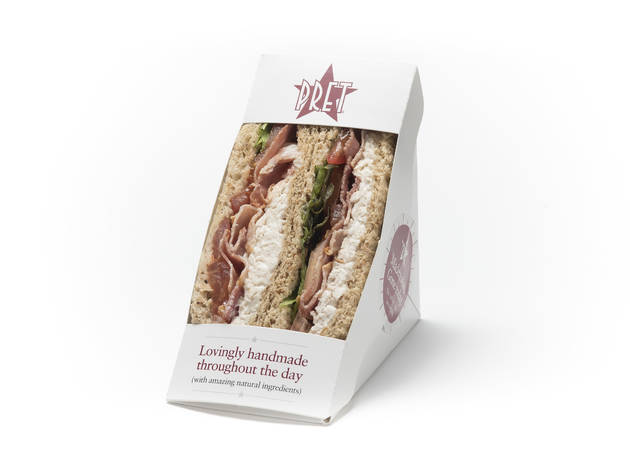 Who gives a shit if it's got more calories than a Big Mac? You don't have chicken AND bacon if you're worried about bursting your britches. You have it because you're absolutely famished, probably slightly hungover and in need of a delicious, salty treat that'll see you through to your 4pm slice of cake. Best of all, it's basically a smear of cranberry sauce away from being a Christmas sandwich.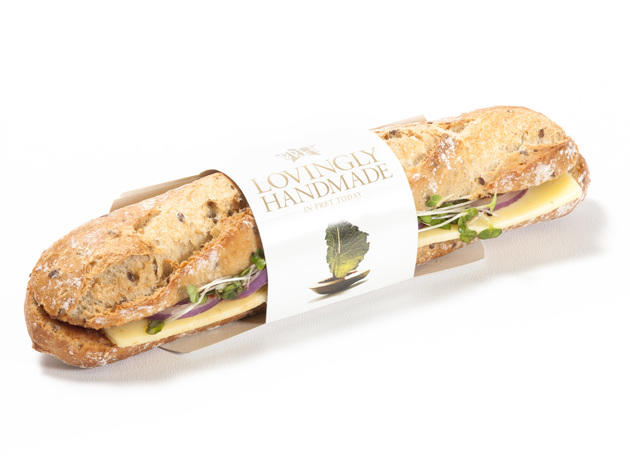 1. Posh cheddar & pickle on artisan
Usually, any attempt to put a high-concept spin on something classic ends in an awful mess. This stunningly delicious, unashamedly middle-class riff on the classic cheese and pickle sandwich is a rare exception. Yes, your friends will call you pretentious as you rip off the plastic and caress the crusty, flour-smudged baguette. Sure, they'll brand you a sell-out as you chomp down on bold, mature cheddar, sun-dried tomatoes and wafer-thin slices of red onion. 'You've changed, man', they'll say, as you wipe the last splodge of pickle-infused mayo from your top lip. Our advice: get new friends.
Now have your say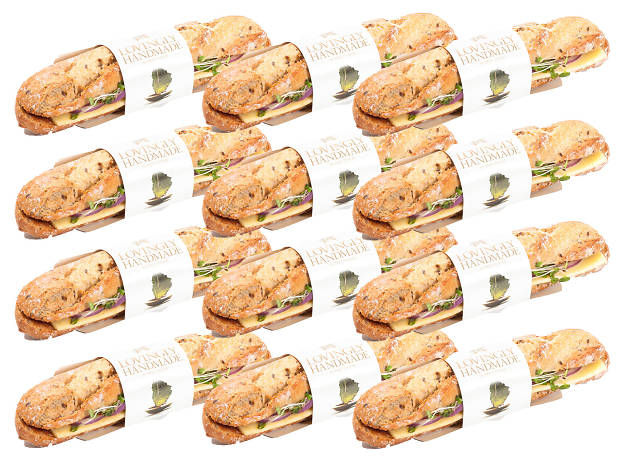 Hell hath no fury like a Pret sandwich-eater scorned. In the interest of getting to the bottom of the top of the list (because this is an even more serious matter than we first imagined), we thought it only fair to give you a chance to have your say. You've got until Wednesday June 17 to cast your votes on all the Pret sandwiches. Bready, set, go!
Support Time Out
We see you're using an ad-blocker. Ad revenue is Time Out's main source of income. The content you're reading is made by independent, expert local journalists.
Support Time Out directly today and help us champion the people and places which make the city tick. Cheers!
Donate now