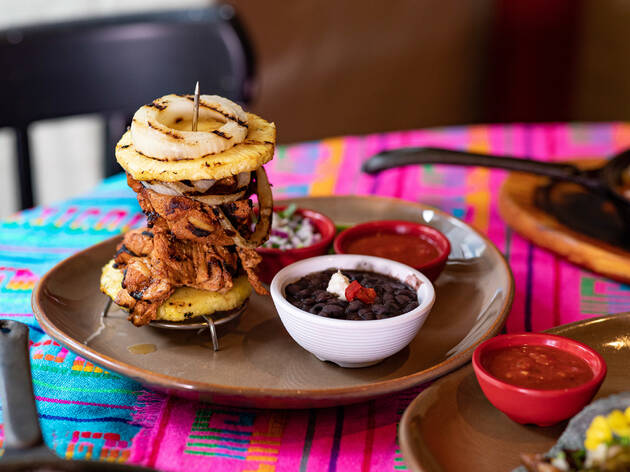 1/3
Cafe Pacifico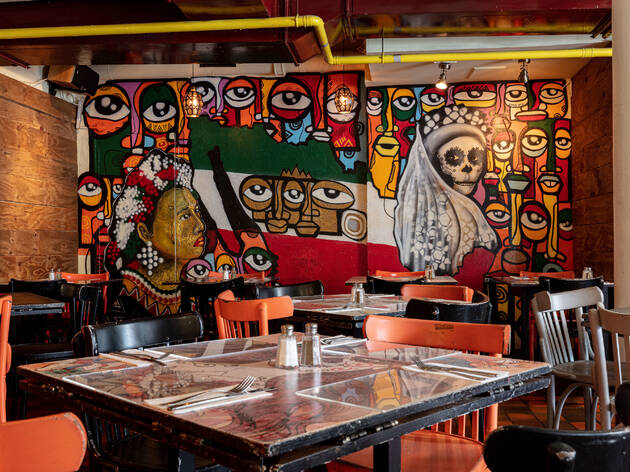 2/3
Chris Orange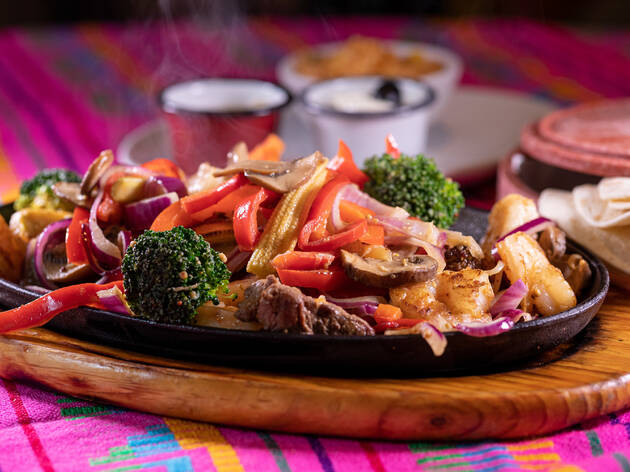 3/3
Cafe Pacifico
Cafe Pacifico is coming back to town
One of our favourite Mexican restaurants is back in business
We all deserve some good news these days and the return of our favourite London venues – well, the return of any London venue, to be honest – is certainly that. One reopening that we're pretty excited about is Cafe Pacifico, the ace Covent Garden Mexican that's coming back with a bit of a bang.
Not content with swinging the doors open again at the bricks-and-mortar spot on Langley Street, Cafe Pacifico is also popping up with an, erm, pop-up at the Vauxhall Food and Beer Garden. They've set up there alongside the likes of Get the Greek, French Tacos and Wagyu Burger, which you can happily chow down on while catching sport and comedy on three big screens. Plus the whole thing's festooned with flowers, so it looks pretty lush, too.
And if you want the full restaurant experience? Well, you can bag just that at the Covent Garden spot. It's now taking reservations and they've rejigged things to make sure they're following all social distancing guidelines. Which means you can just sit back and enjoy their deliciously authentic Mexican food. Plus tequila, right? Might as well have a tequila.
The Cafe Pacifico restaurant is located at 5 Langley Street, Covent Garden. The pop-up is at Vauxhall Food and Beer Garden at 6a Lambeth Place. You'll need to book at both.