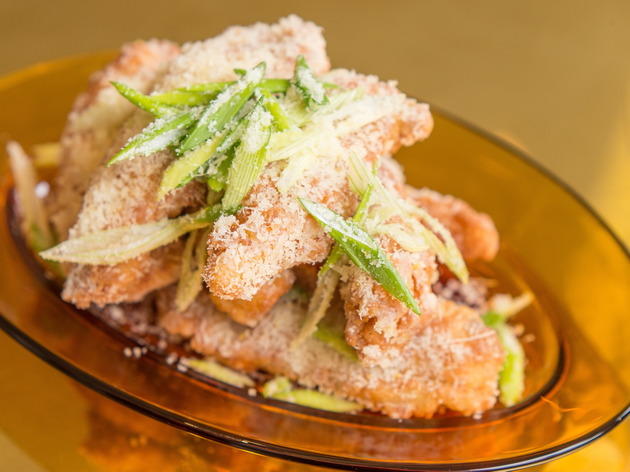 1/8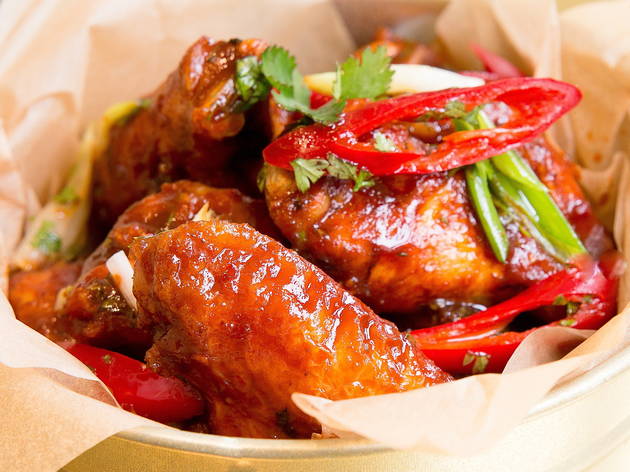 2/8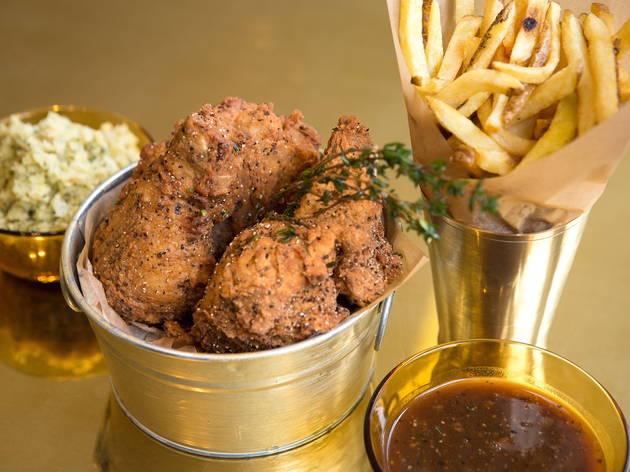 3/8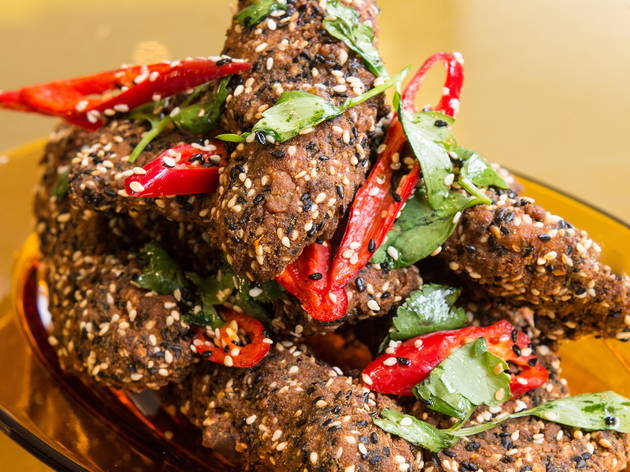 4/8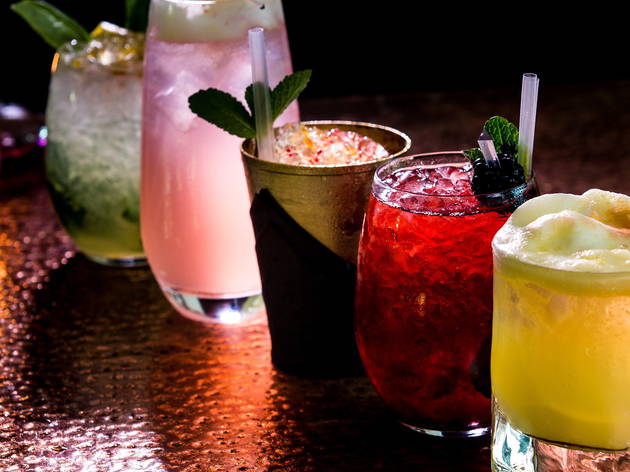 5/8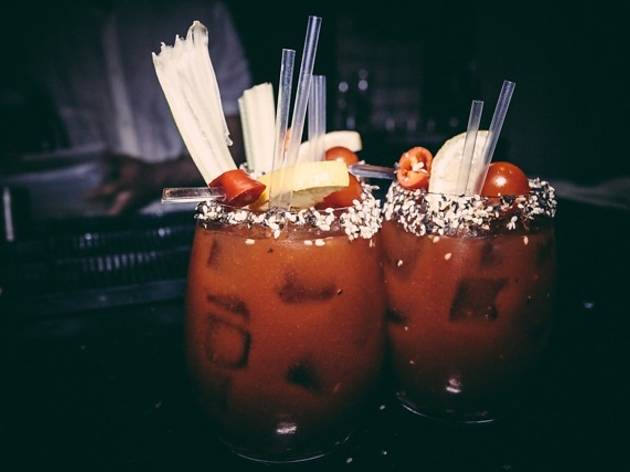 6/8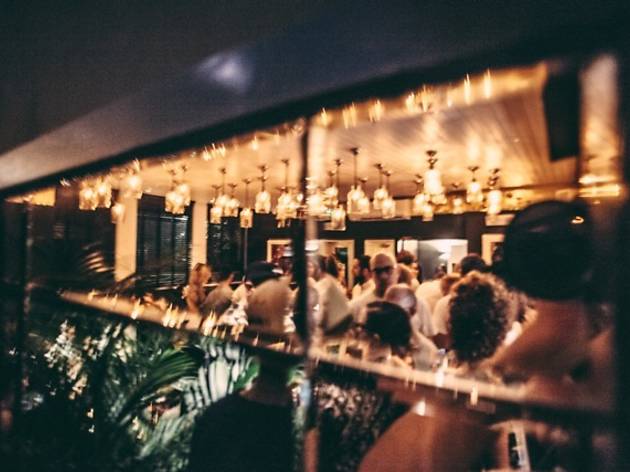 7/8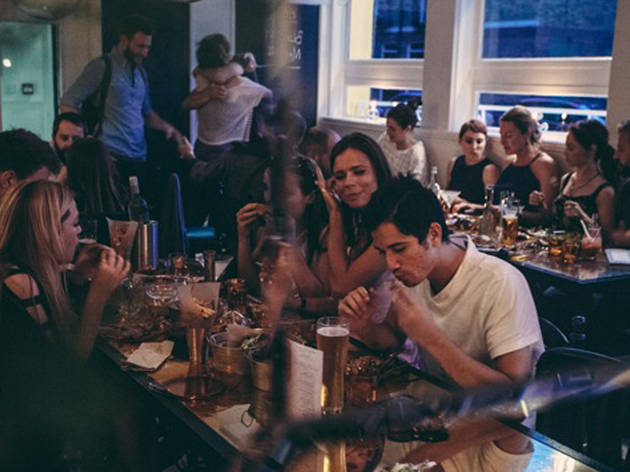 8/8
Time Out says
Haggerston hipsters head to this on-trend fried chicken joint for their fill of free-range fowl.
Collective nouns are great, aren't they? A mischief of mice, a murder of crows and, my personal favourite, a spaghetti of worms. A clutch can refer to many things, but it's often a group of female chickens (not to be confused with a hen party). And it's a fitting name for this hip East End newbie, given that – to paraphrase Henry Ford – you can have any dish, as long as it's chicken.
Not that this is any ordinary fowl, oh no: every piece comes slathered in one of six full-on marinades. Our 'half bucket' (thigh, drumstick and breast) arrived in a sticky slick of garlic and sweet soy; a dozen wings came in a sour and spicy sauce suspiciously similar to sriracha (a Thai chilli sauce found in Asian supermarkets). And because Clutch uses free-range poultry, each limb is firm and succulent (no bingo wings here). Portions are enormous; there are sides, such as double-cooked fries and a few salads, but you won't need 'em.
This is not refined or subtle cooking, it's the kind that goes brilliantly with a beverage or three – there's drinking until 1am at weekends. Tricked out in monochrome, it's a highly stylised space, all diagonal floor stripes, stark walls and ultra-low lighting – even the communal tables are mirrored. If the decor sounds a little austere, don't worry: on our visit, the lively Irish owners (two thirtysomething cousins plus a few siblings) were jigging along to loud, retro tunes. There isn't a collective noun for dancing Dubliners, but there should be.
Details
Best selling Time Out Offers