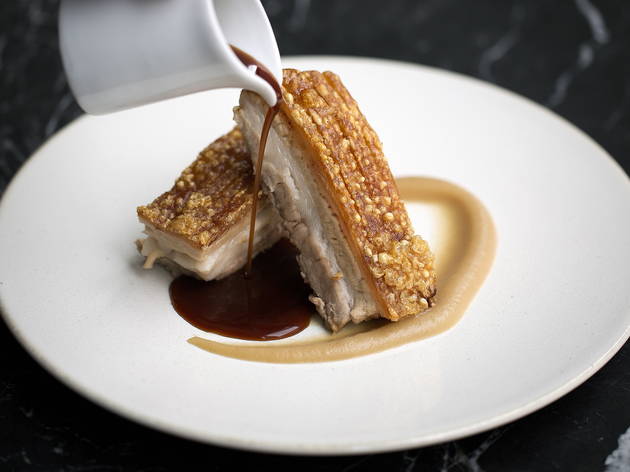 1/4
© John Carey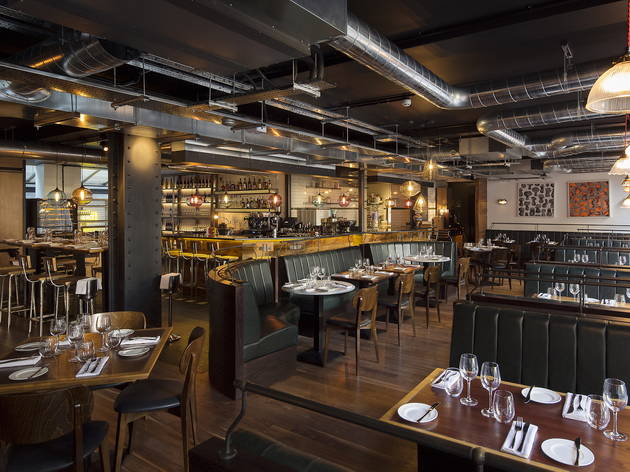 2/4
© John Carey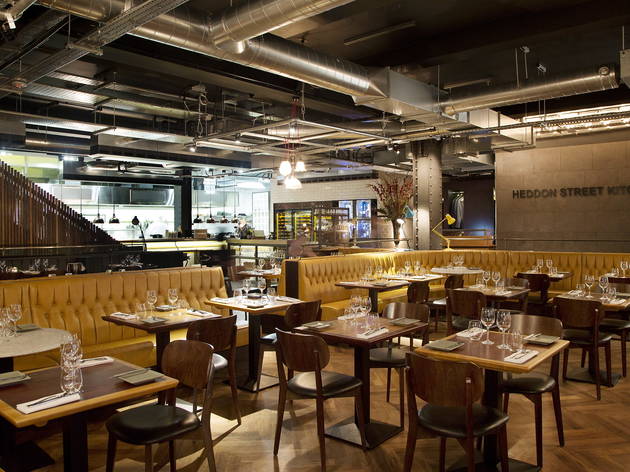 3/4
© John Carey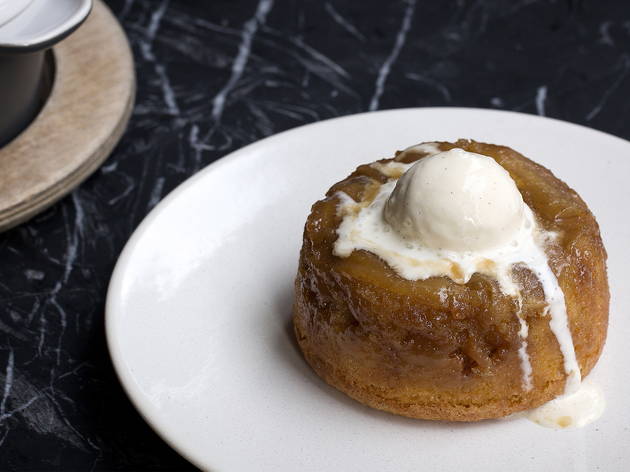 4/4
© John Carey
Time Out says
Friendly warning! We're working hard to be accurate. But these are unusual times, so please check that venues remain open.
The latest big and bustling venture from Gordon Ramsay Holdings offers a culinary experience that can't be accused of being cutting edge.
This latest venture from Gordon Ramsay Holdings is a big and bustling place, similar to their Bread Street Kitchen in The City. The staff are cheerful, the hubbub isn't too loud, the menu offers something for everyone. So why were we left feeling underwhelmed by the experience?
The room is attractive in a bare-ducts-and-banquette way. The dishes straddle the Atlantic and beyond. Fried Pacific oysters are served in their shells, but balanced on a base of 'confit' lemon, fennel and a drizzle of lemon oil. Nicely presented, but a bit heavy-handed on the lemon, which overpowered any other flavours. Hamachi (yellowtail) was similar: the delicate aroma and flavour of the raw fish and seaweed garnish were annihilated by a pungent candied pecan topping.
The main courses were much better, possibly because they were simpler and relied on good ingredients and precise cooking rather than flavour bombs. An English rose-veal chop was of excellent quality, and perfectly grilled. Mutton and potato pie was comfort food, helped along by a high butter content. A bone-marrow sauce was perhaps a little jammy, but other details were good, such as a side dish of nutty brussels sprouts flavoured with bacon lardons.
The wine list has lots of enticing options but few bargains; the cocktails are expertly conceived and crafted – as they should be at well over a tenner each.
With many things to recommend it, why were we not wowed? Mainly because our bill came in on the far side of £120, and the best-rendered dishes were also the least adventurous ones. At this sort of price level, there are plenty of more interesting alternatives.
Gordon Ramsay restaurants seem to have gone from being at the cutting edge (remember Maze in its heyday?), to being the culinary equivalent of listening to BBC Radio 2 – reassuringly familiar, but no innovation to be found.
Heddon Street Kitchen says
Located just off Regent Street, Heddon Street Kitchen is a stylish space spread over two floors, that brings a mix of vintage and modern with its beautiful buttery leathers, machismo woods and shimmering steel.
Details