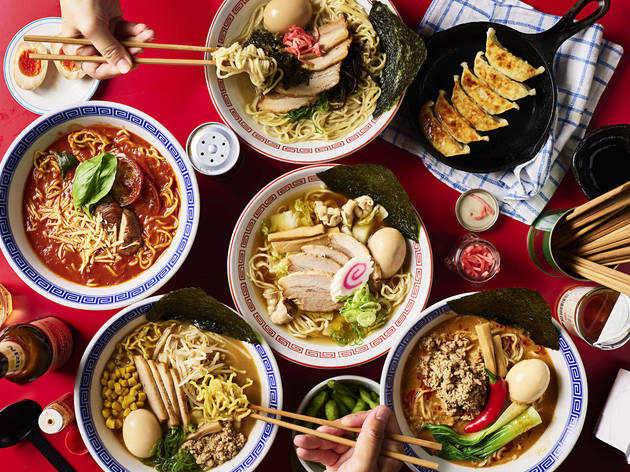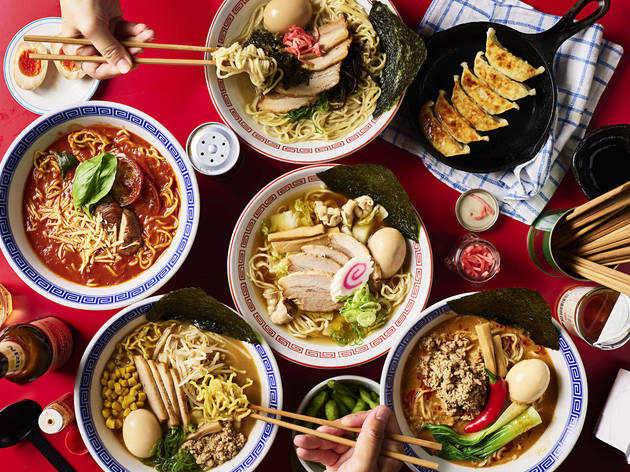 1/4
Heddon Yokocho
2/4
Heddon Yokocho
3/4
Heddon Yokocho
4/4
Heddon Yokocho
About
The content on this page has been provided by the venue.
Heddon Yokocho says
Heddon Yokocho is a new downtown retro-style ramen bar in the popular pedestrianised food quarter of Heddon Street, just off Regent Street, W1B.  Representing a fun new fast-casual eating destination for Londoners, Heddon Yokocho will transport you back in time to the yokocho 'alleyways' of Japan, where they'll be immersed in the vibrant design and retro tastes of 1970s Tokyo.

Yokocho are the social backbone of major Japanese cities full of hustle and bustle, food vendors and street soul food playing a major part in Japanese social lives and community spirit. They are loud, noisy, fun streets and full of mouthwatering tastes & smells. 

You can take refuge and refuel on a cosy choice of generous, hearty ramen. There'll be the ubiquitous Tonkotsu Ramen but also regional specialties such as Sapporo Miso, a miso based chicken & pork broth ramen,  and Hakodate Shio - a salt and miso based broth ramen. A selection of soul food sides including, karaage,  buns, gyoza, and maki roll sushi will also be on offer. 

To drink, you can select from a range of highballs , ice-cold Japanese draft, selection of chu-hi - famous Japanese alcoholic drinks traditionally made with shochu, and flavoured with lemon and one cup sake perfect to accompany the ramen. Cheers to that! We can't wait to welcome you!
Details