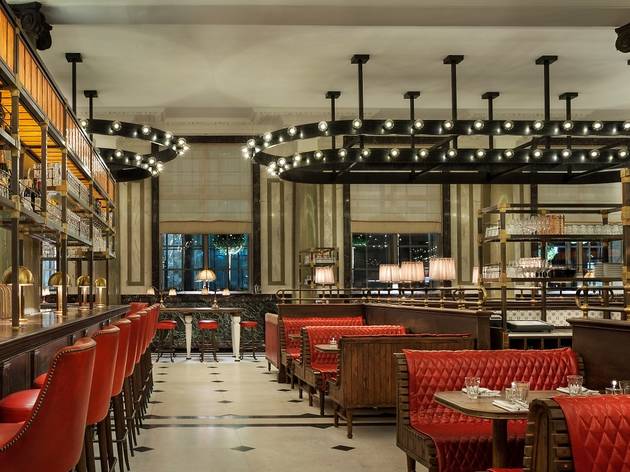 1/14
Durston Saylor
Rosewood London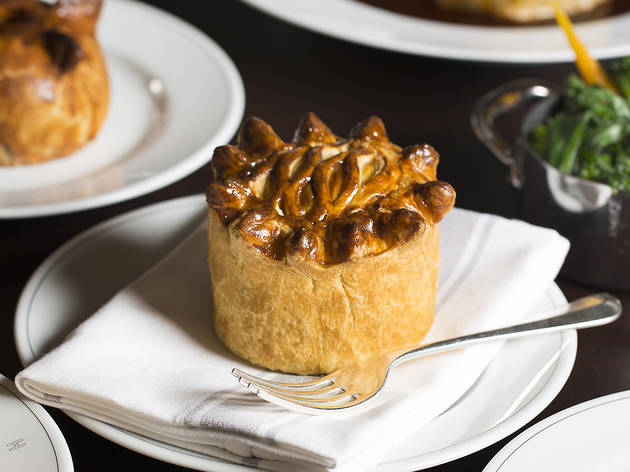 2/14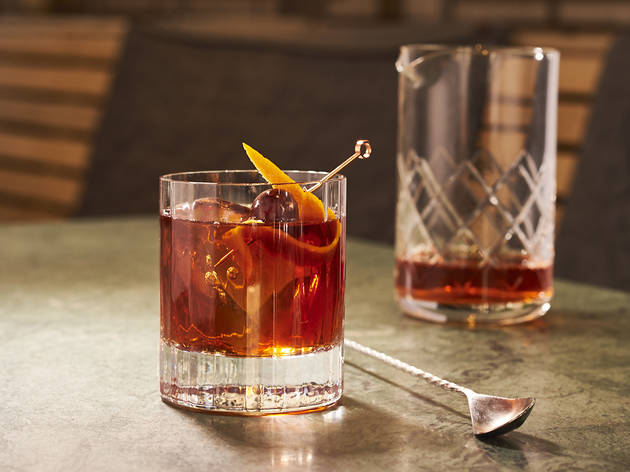 3/14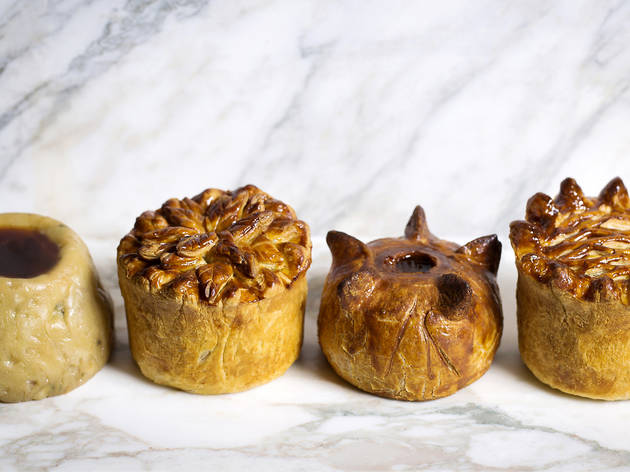 4/14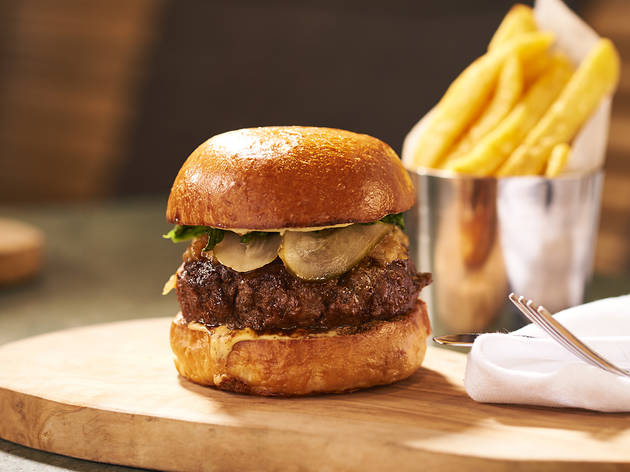 5/14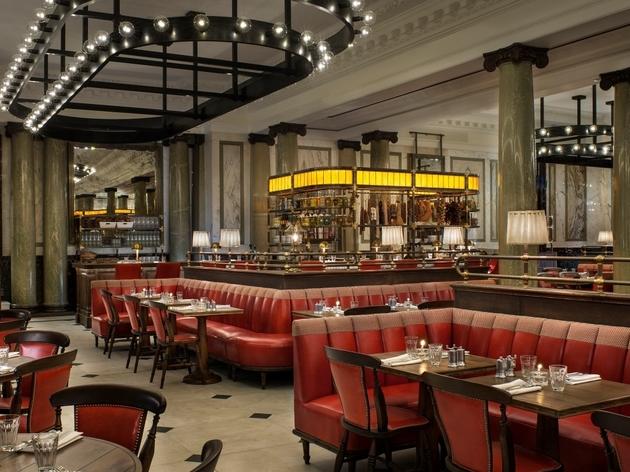 6/14
Durston Saylor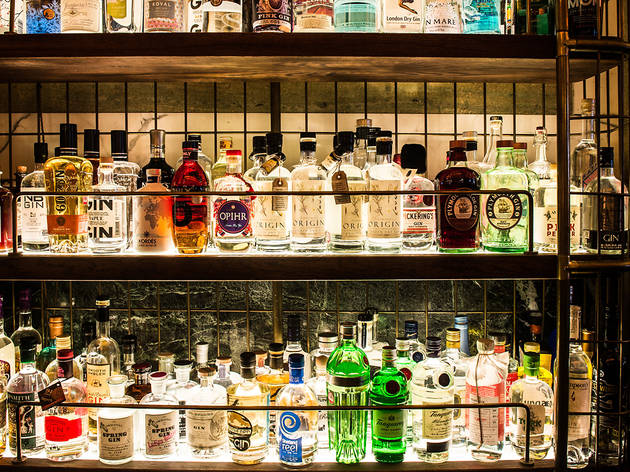 7/14
Durston Saylor
Rosewood London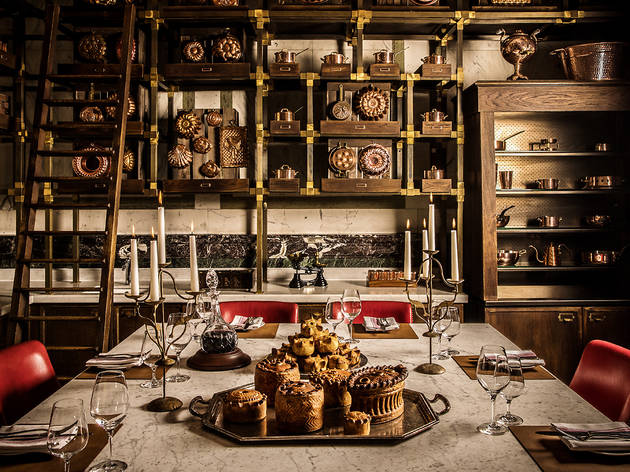 8/14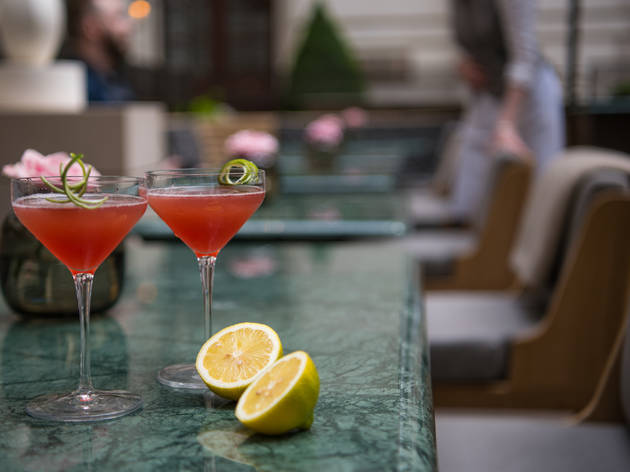 9/14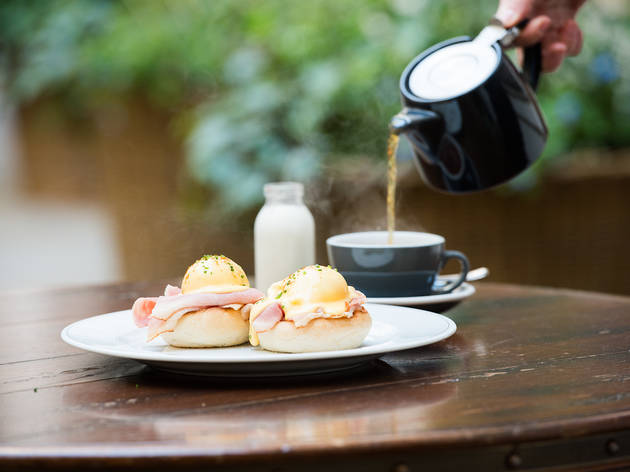 10/14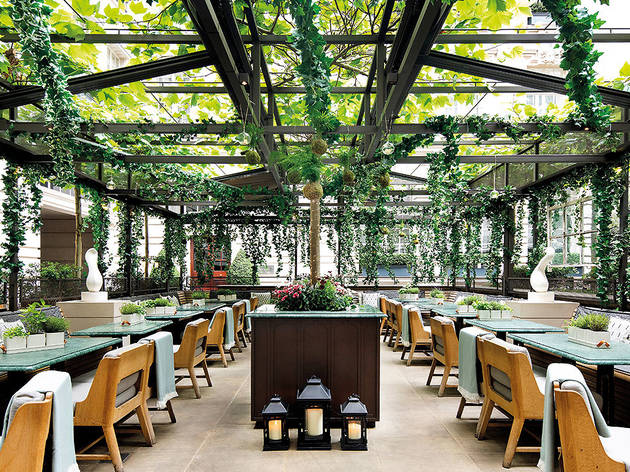 11/14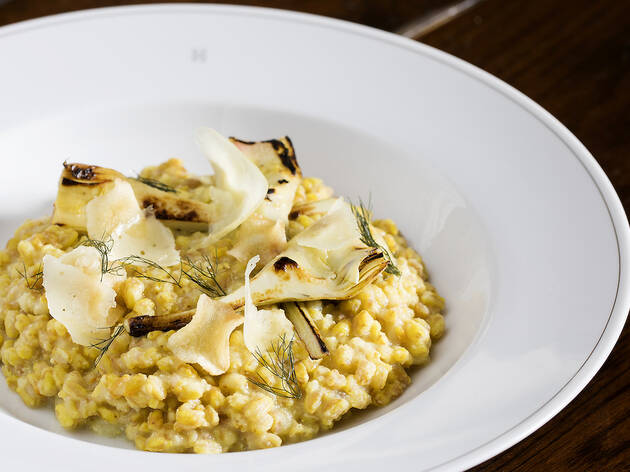 12/14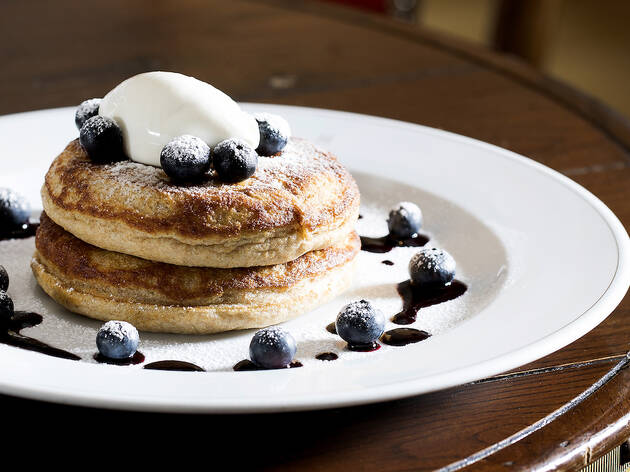 13/14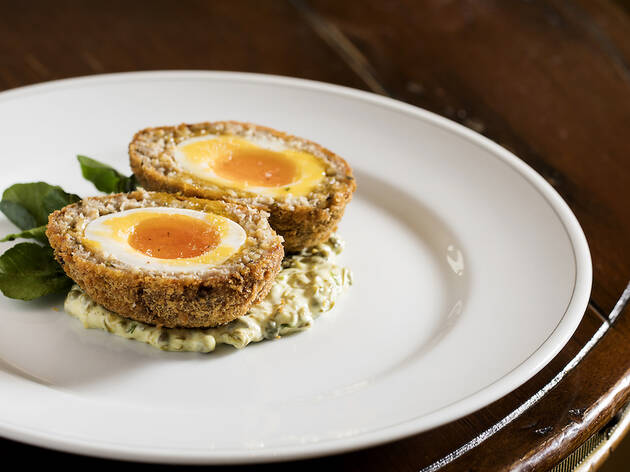 14/14
Venue says
Join our Head Sommelier, Michael Raebel for a unique wine experience with our newly launched Wine Discoveries available from £45.
Time Out says
A British brasserie with a 'pie room' from head chef Calum Franklin.
Chef Calum Franklin's much-hyped 'pie room' is in the corner of Holborn Dining Room – an opulent venue that's so old fashioned it kind of feels like you've stepped back in time. The vibe is not particularly modern, but like the well-heeled diners, it's charming all the same. You can't actually eat in the pie room unless you're willing to hire it out, but the menu is available in the dining room, and there's a 'hatch' outside for takeaways. The curried mutton pie was great – tender meat, with a flavourful curry sauce and some tiny cubes of mango circling the base for a little hit of sweetness against the spice. The pastry was perfect on both, but the second pie (chicken, girolle mushrooms and tarragon) was disappointing: large pieces of tough chicken and not much else. At £20 and £22 respectively, these small, fancy pies are not cheap, and only the mutton was worth the price.
From the rest of Holborn Dining Room's uber-traditional British menu, the scotch egg was great, but the steamed spinach was overcooked and a side of champ was far too salty. The Cornish crab toast had potential, but you could barely taste the meat thanks to a suspiciously acidic smear of guacamole (lemon juice helps avocado keep for longer). So Holborn Dining Room is a nice place to visit, but be careful when you're ordering, because it's pretty hit and miss. Also, visit in summer: there's a ace outdoor dining area out the back.
Holborn Dining Room says
A grand brasserie set in midtown London, Holborn Dining Room serves up seasonal, locally sourced British cuisine with a twist in a vibrantly bustling dining salon. Combining reclaimed oak with antique mirrors, red leather banquettes with tweed detailing, and two patina copper-topped bars, it's a place for enjoying a convivial meal with friends, a spontaneous pint of local lager and a burger, or a selection of crustacea and charcuterie paired with wine – all served by our friendly team who are always happy to help.
The menu, comprised of traditional British dishes made from the finest locally sourced ingredients, is divided into eight sections: Bar Snacks, Cold Counter, Hot Counter, Grill, English Kitchen, Sides, Sandwiches and Afters.
Details
Average User Rating
4.1 / 5
Rating Breakdown
5 star:

4

4 star:

6

3 star:

1

2 star:

1

1 star:

0
Stylish Manhattan vibes in central London, Holborn Dining Room is an all day brasserie in The Rosewood Hotel. The grand dining space with its polished marble floors, dreamy red decor and cool lighting is so chic!
I started with the trendy drink of the moment – the matcha latte. It was the perfect hug in a mug that I needed on a cold snowy day.

The woodland mushrooms and spinach on toast was delicious, a great garlic kick and a generous amount of spinach and mushrooms. My favourite dish was the chai spiced french toast. The sprinkle of pistachios and cardamom ice cream complimented each other very well and my sweet tooth was very impressed!

The service here is fantastic and a top feature for me was that I was able to easily make a reservation a few days before via OpenTable. I can't stand brunch serving restaurants that don't take bookings. Queueing in the cold for two hours on a Sunday for a bit of avocado on toast? No thank you.
I had a lovely experience at Holborn Dining Room and would highly recommend the stylish brasserie. It was refreshing to see such a varied brunch menu and the excellent service won me over. It also has a large retro bar, including an impressive gin selection, so it's the perfect spot for drinks and a catch up!
I had dinner with my wife here in July and overall it was a good experience.
The dining room is well designed and the staff attentive without being pushy.
I couldn't fault the food though at the prices charged the food should be of a very high quality.
My only gripes were with the price if drinks. I found the wine list to be marked up way beyond what it should be and I seem to recall that for £50 I was drinking a wine (malbec if I recall) that I could have bought for less than £15 at my local wine merchant.
Also the drinks at the bar are overpriced. My wife has a glass of the house rose champagne (Ruinart NV which can be bought online for £50) which was £21 a glass plus service charge. I had a gin and tonic which was also overly pricey. Furthermore the bar staff seemed more interested in talking amongst themselves as we attempted to order after seating ourselves at the bar.
In summary, the food and ambience is good but also what I expect for £50+ per head without drinks. The drinks are stratospherically expensive no doubt to cover the cost of the venue.
Despite enjoying it I won't be coming again unless someone else is paying (preferably on business) due to the location and the high cost of drinks
We had the most attentive (but discreet) service, a great table and fantastic food. Will be returning for sure.