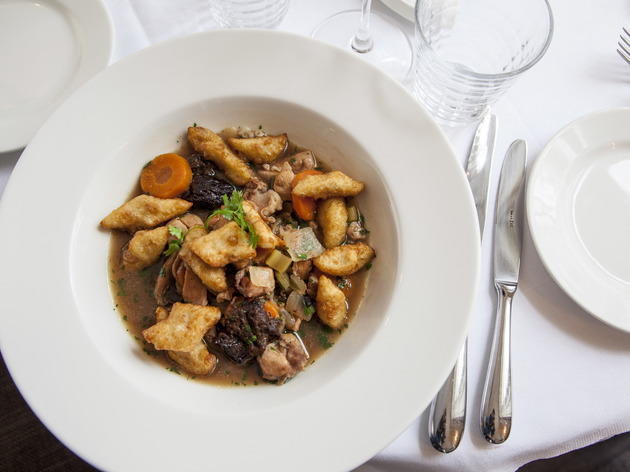 1/8
© Rob Greig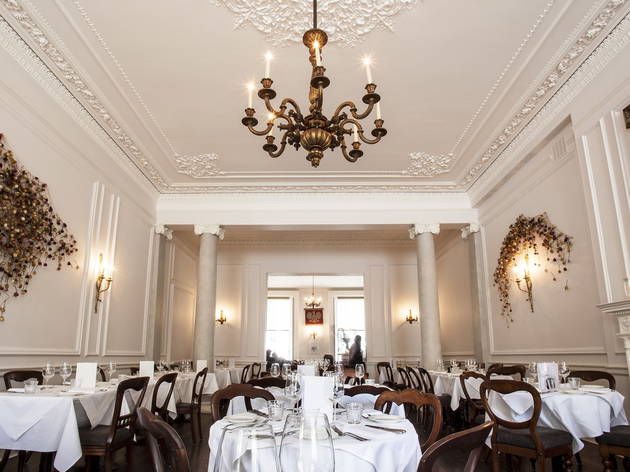 2/8
© Rob Greig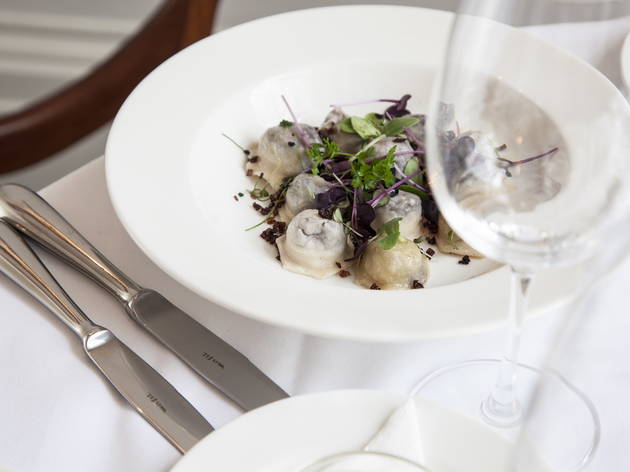 3/8
© Rob Greig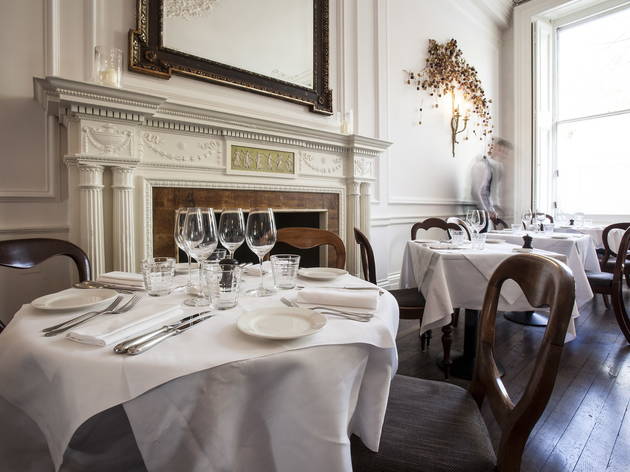 4/8
© Rob Greig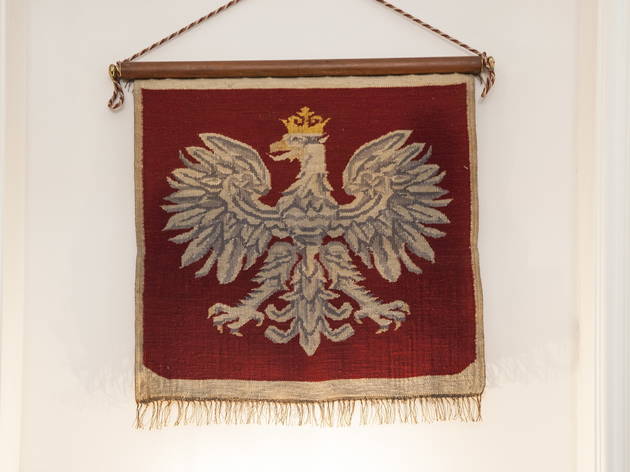 5/8
© Rob Greig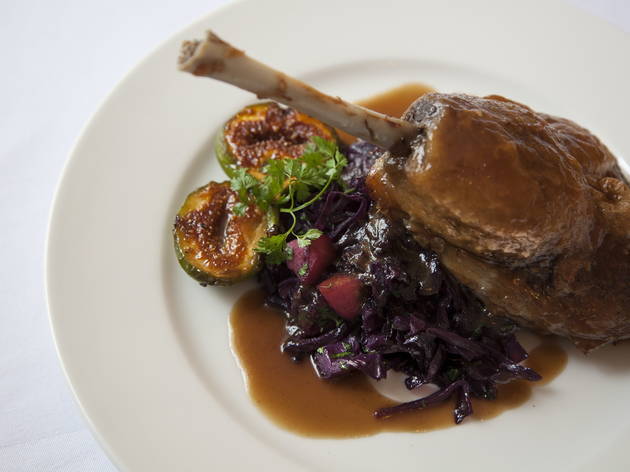 6/8
© Rob Greig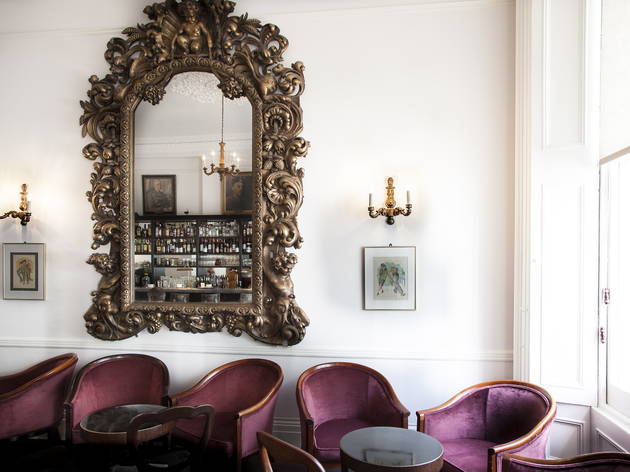 7/8
© Rob Greig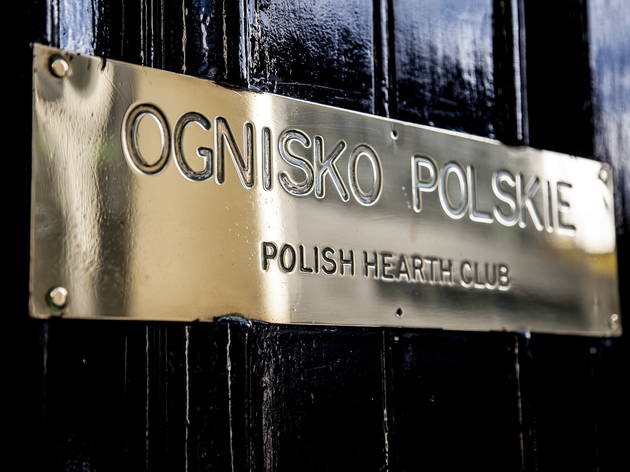 8/8
© Rob Greig
Venue says
The beautiful Ognisko in South Kensington is open seven days a week and offers amazing, critically-acclaimed cuisine.
Time Out says
Warsaw meets Knightsbridge: the venue has decorum without being stuffy, the dishes are orthodox and traditional, the Polish staff do their home country proud.
'A smart Polish restaurant – isn't that an oxymoron?' was the question from my date. But Ognisko Polski has been smart and Polish since 1940, when the Polish Hearth Club was founded in the very grand embassy-style building near the Science Museum, to cater for expat Poles. The venue has great decorum without being stuffy; it's a great place for business meetings or taking extended family out for lunch (bar food is served all afternoon). The new proprietor is Jan Woroniecki, best known for his mission to modernise Polish food in (now defunct) Wódka restaurant, and in Baltic, near Tate Modern.
The revitalised Ognisko has not airbrushed history out of its Polish cooking. The dishes are orthodox and traditional, but the Polish staff do their home country proud.
The baskets of breads could have paved the road from the Baltic to the Carpathians – there were generous amounts of pumpernickel and a dark rye bread, both dense and flavour-packed, served with pickled gherkins and butter. Barszcz (borscht) is a dish that originates in the Ukraine, but has been readily adopted throughout eastern Europe; this Ukrainian version was rich in beetroot and other complex flavours, with the smetana (sour cream) served on the side.
Wheat flour dumplings are part of national cuisines in a northern arc from China through Russia to Poland. The Siberian-style pelmeni here had a more delicate dough than usual, but the filling packed a punch, comprising earthy-flavoured black pudding (kaszanka) with apple and cinnamon. Rabbit and prune stew with kopytka (potato dumplings, like gnocchi) was another hearty, wintry dish that filled out the ribs. If all this sounds too meaty for you, there's also a vegetarian version of kulebiak made with braised sauerkraut and properly bosky wild mushrooms inside the pastry case.
The elegant bar was packed on our visit, filled with East Europeans tippling vodka and very pleased to see the old Ognisko revived and improved. As well they might.
Ognisko Restaurant says
The beautiful Ognisko, in South Kensington, is open seven days a week. The restaurant offers amazing, critically-acclaimed cuisine and the bar serves a huge selection of cocktails, fine wines and house-infused vodkas. The venue also has a stunning terrace overlooking Prince's Gardens.

That spacious terrace overlooking Prince's Gardens is now open for all restaurant guests, all day long. Join us for alfresco dining and enjoy the sun!

We are just a stone's throw from London's most famous landmarks. The Science Museum, Natural History Museum and Royal Albert Hall are just a few minutes' walk away, as are Hyde Park, Knightsbridge and Kensington High Street.
Details
Address:
The Polish Hearth Club
55 Prince's Gate Exhibition Road
Exhibition Rd
London
SW7 2PN

Transport:
Tube: South Kensington
Contact:
Do you own this business?
Average User Rating
4.5 / 5
Rating Breakdown
5 star:

6

4 star:

3

3 star:

1

2 star:

0

1 star:

0
Yes, the first line is disgraceful and I'm pleased to see other commenters giving it the slating it deserves. It's funny how it's become acceptable to make remarks about Poles and other Eastern Europeans that would never be acceptable were the targets black, for example.
The first line of the article is absolutely sickening. The author clearly doesn't realise the extent of their faux pas. To put it in a bit of perspective why not begin a review of an afro-caribbean joint with: 'A lovely taste of jerk chicken in a place where no one will try to go through your pockets'. Stereotyping at its nastiest. Absolutely disgraceful. PS. Dear author, I think your date is a bit of a homophobe and you are struggling to notice that.
"'A smart Polish restaurant – isn't that an oxymoron?' was the question from my date" ...I bet she's a Daily Mail reader As to the restaurant itself - fabulous! I had a lovely meal at Ognisko before going to the Royal Albert Hall recently. It's the perfect place to grab an elegant bite, before heading over to see a show. The food was delicious, the service fast and efficient. Would definately recommend and will definately go back.
Write a review...Post-refurb, Ognisko is definitely a must-visit. Delicious, authentic Polish food enjoyed in one of the most beautiful dining rooms in London. The shot of ice cold vodka between each course is also fairly enjoyable...
great selection of vodkas and lovely dishes highly recommended!