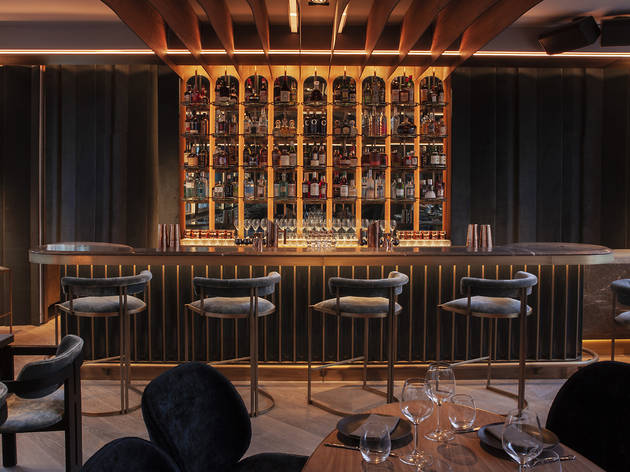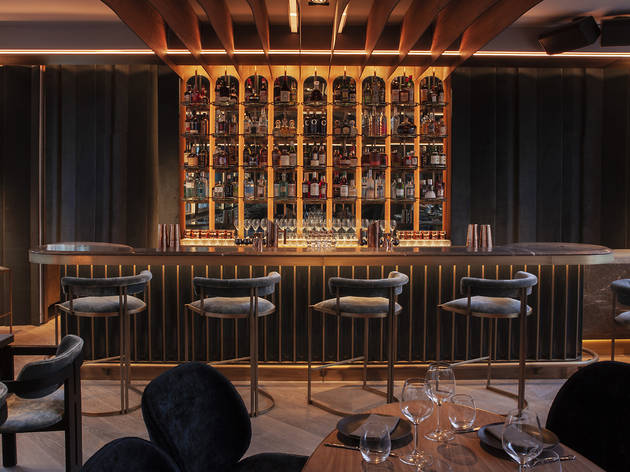 1/19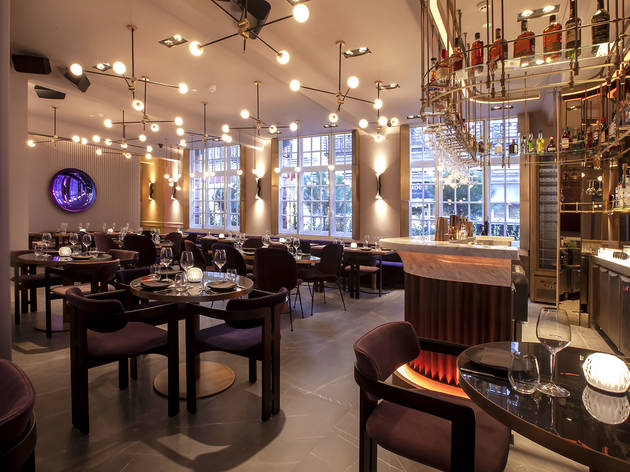 2/19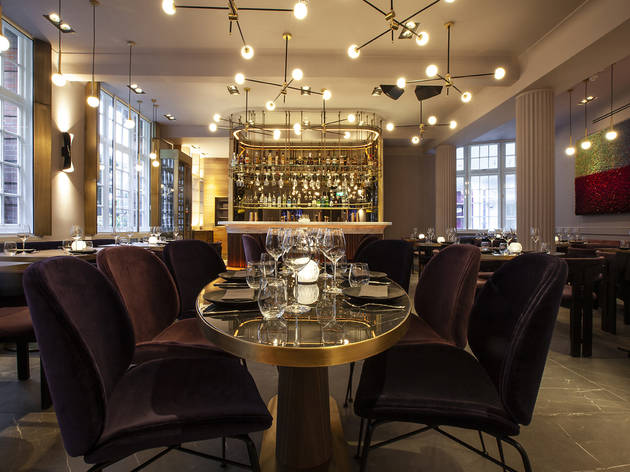 3/19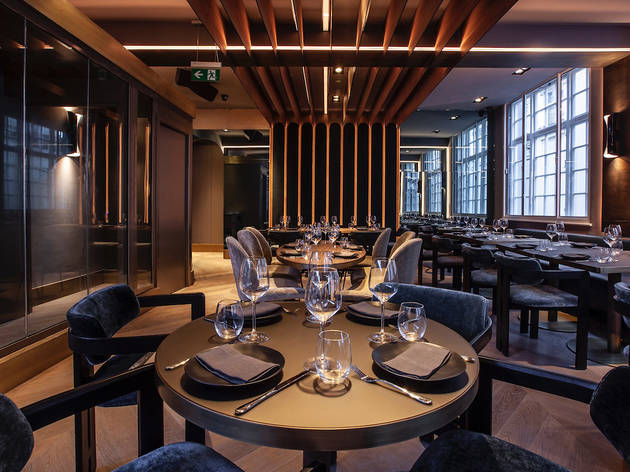 4/19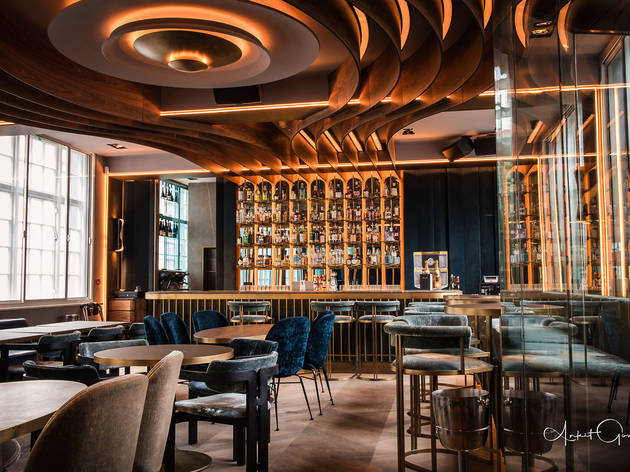 5/19
ANKIT GOVIND PHOTOGRAPHY LTD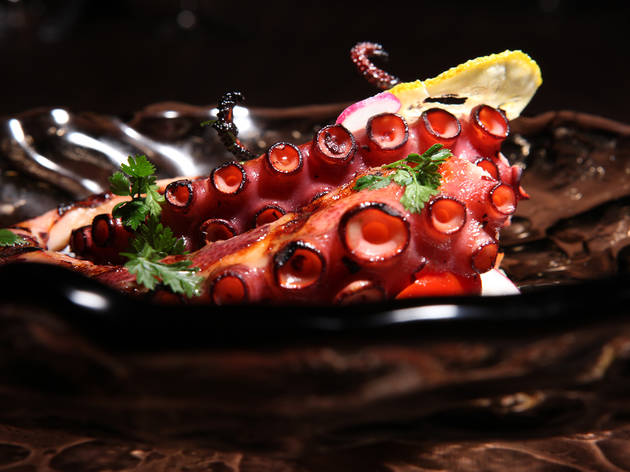 6/19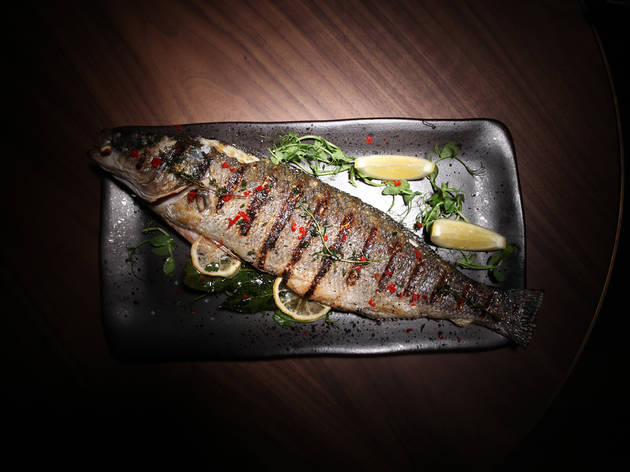 7/19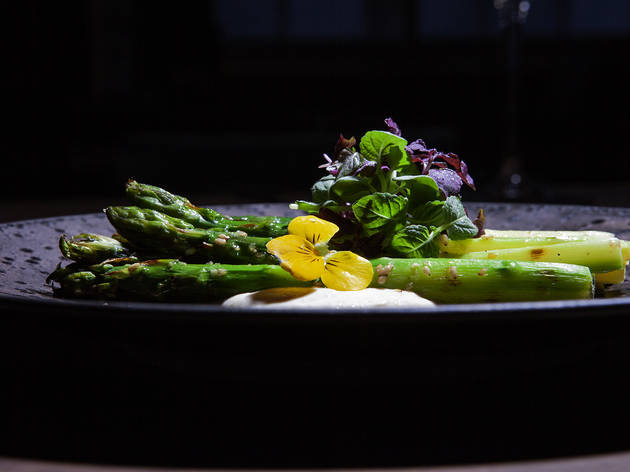 8/19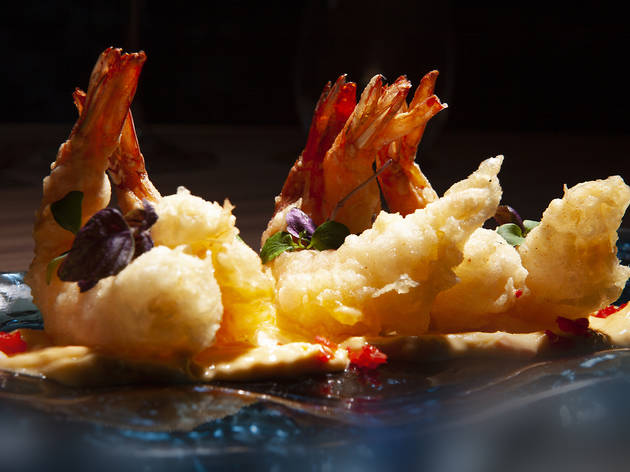 9/19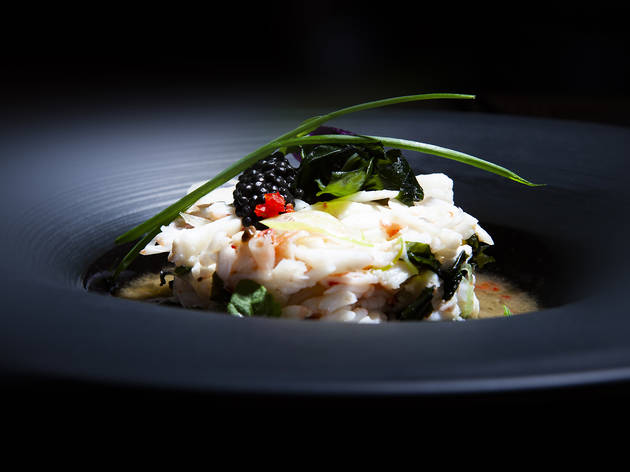 10/19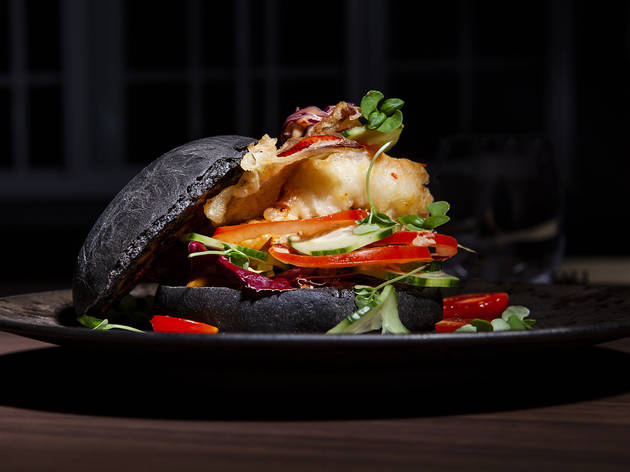 11/19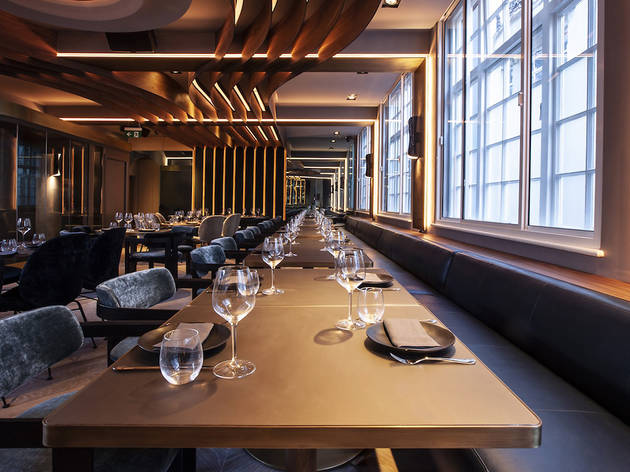 12/19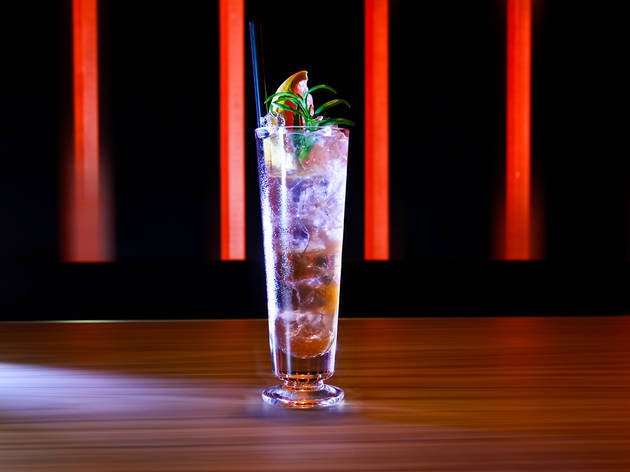 13/19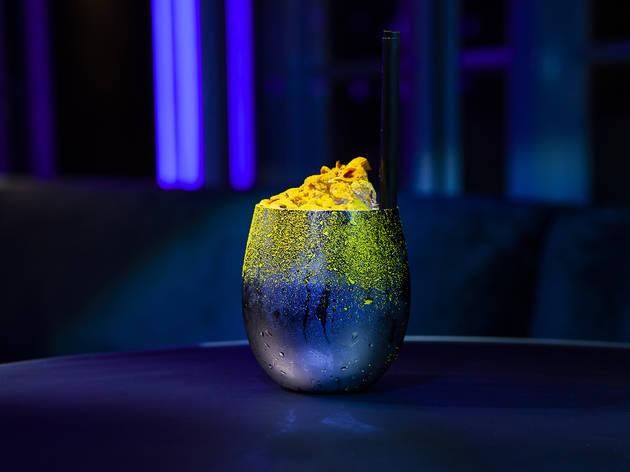 14/19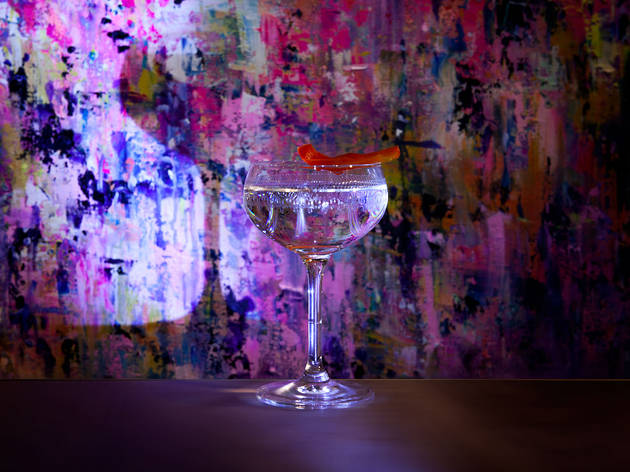 15/19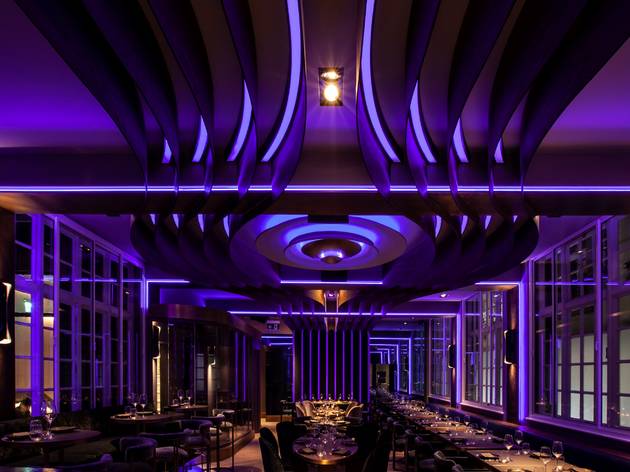 16/19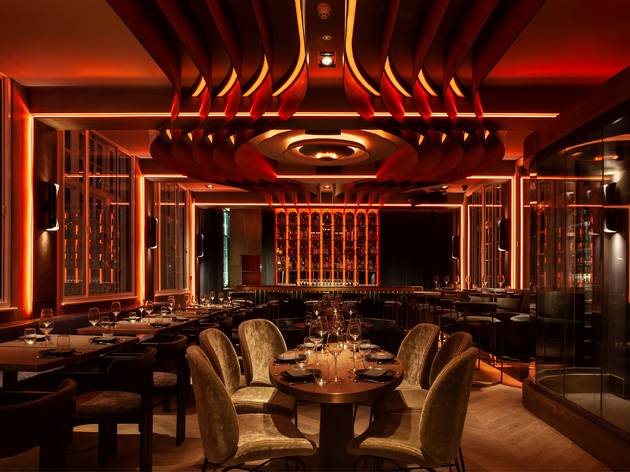 17/19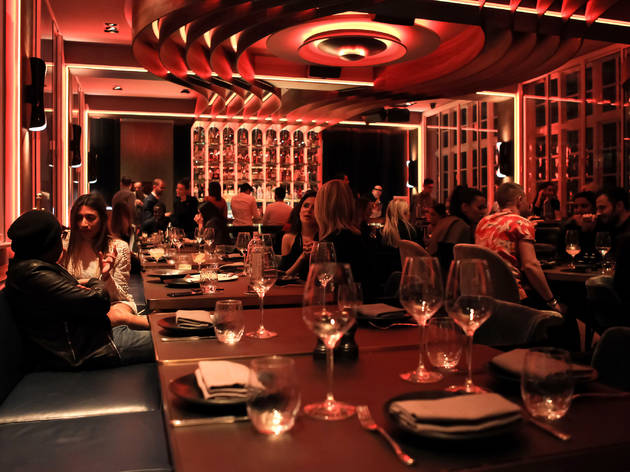 18/19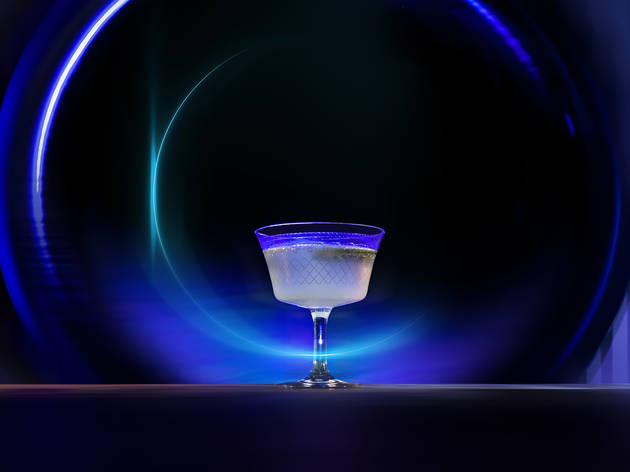 19/19
Time Out says
A high-end Mediterranean-style restaurant in the back streets of Mayfair.
Created by international restaurateur Alexandros Andrianopoulos, Onima brings Mykonos chic to Mayfair. You know to put your best shoes on when a restaurant is set in a townhouse with a past life as Cartier's watchmaking headquarters, and there's a bar, private members' club and roof terrace split across five storeys.
But Onima felt more style over substance: black dinner plates, black marble décor and gold features may suit the lush postcode, but it's just too noughties. The menu has a similar self-conscious vibe as it tries to unite Japanese, Greek and Italian cuisine, but reads more like someone who can't quite decide where they want to go on holiday. (And while asparagus, courgette flowers and raspberries sound Mediterranean, they felt decidedly unseasonal in the middle of winter when we visited).
Fried saganaki cheese was rubbery, and the accompanying frisée leaf salad was so small it hardly warranted the effort. On-trend cacio e pepe was one of the better dishes, with a smooth, peppery sauce and tonnarelli egg pasta cooked to perfection. Rabbit stew had pleasingly sharp capers dotted against sweet peppers and a rich sauce, but it felt quite ordinary. Still, the namelaka dessert would satisfy any chocoholic, with creamy ganache piping and impressive geometric shards of dark chocolate.
Service was slow and the sommelier looked like he'd rather be somewhere else. When a restaurant promises 'five dimensions of pleasure', it's fair to say expectations are high. Onima, sadly, didn't quite deliver.
Onima says
Onima in Mayfair is a bold and elegant Mediterranean- and Asian-inspired restaurant and bar that promises to satisfy the culinary desires of every single diner. The brainchild of founder and experienced restauranteur Alexandros Andrianopoulos, Onima on Avery Row invites guests to enjoy great food, incredible service, and some of the best long drinks in all of London.

Onima's award-winning sommelier ensures the quality of wine and champagne available at the restaurant is always fantastic, and the kitchen staff's ability to seamlessly blend Greek, Italian and Asian flavours together is simply magnificent. Located in the heart of Mayfair and just a short stroll from both Oxford Street and Regent Street, Onima is a dining venue like no other in the area, so reserve a table today for a truly unique gastronomic experience!
Details
Rating Breakdown
5 star:

0

4 star:

0

3 star:

0

2 star:

0

1 star:

1
Great food and atmosphere in the heart of Mayfair
Great decor, interesting wine and cocktail list. Didn't have dinner but the food looks great. Very
salubrious Mayfair location.
As a young woman who just opened her own company I'm a bit money-conscious at the moment so I opted for a glass of wine at the bar, thinking I would get the house wine. To my big surprise when the bill arrived I was sold the most expensive wine per glass on the menu - £18,5 per glass. When I commented on it they just said 'sorry you didn't specify which wine you wanted´
Needless to say, I've never quite met such arrogant and rude staff in any Mayfair restaurant before...