1/33
2/33
Katerina Avgerinou
3/33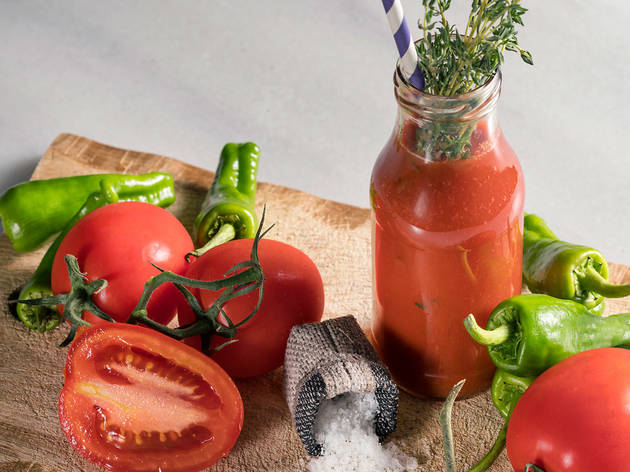 4/33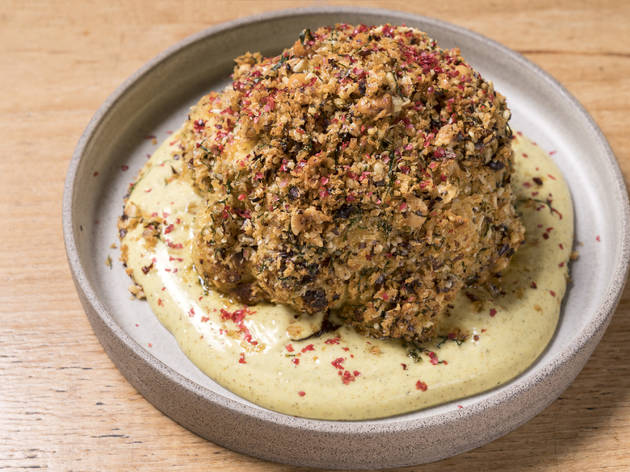 5/33
Katerina Avgerinou
6/33
Katerina Avgerinou
7/33
8/33
Katerina Avgerinou
9/33
Katerina Avgerinou
10/33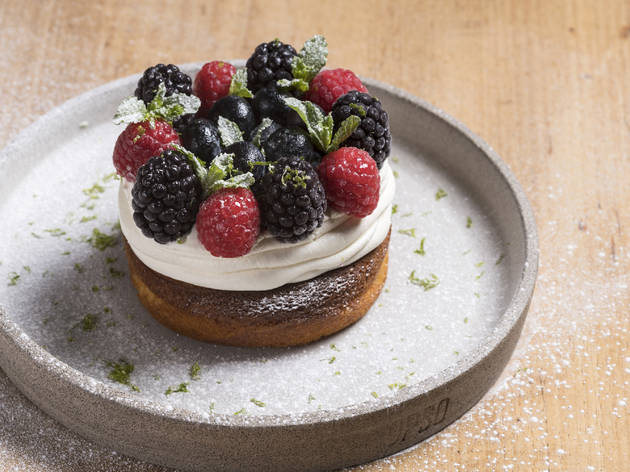 11/33
Katerina Avgerinou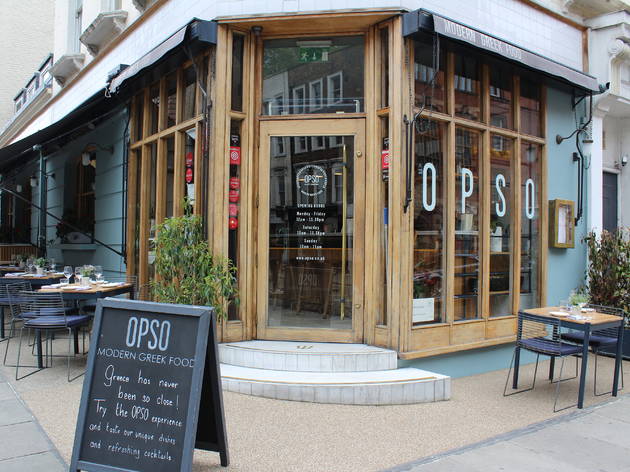 12/33
13/33
14/33
Katerina Avgerinou
15/33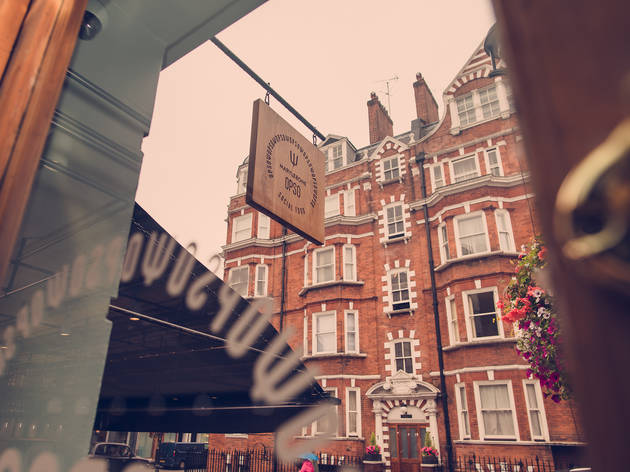 16/33
arutoronto
17/33
18/33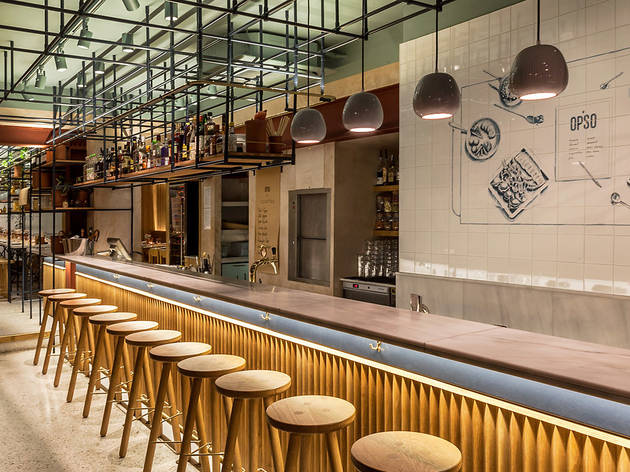 19/33
20/33
21/33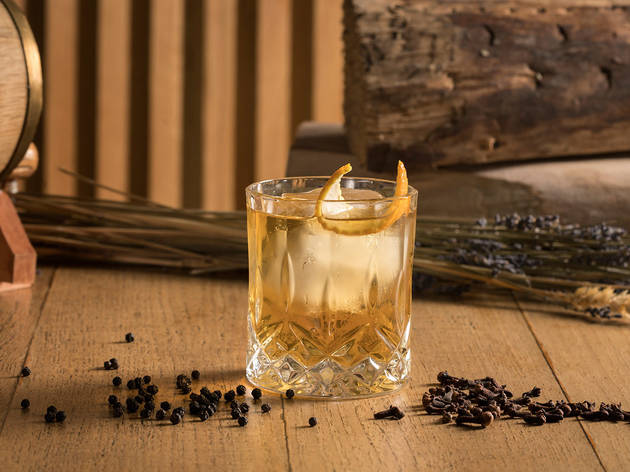 22/33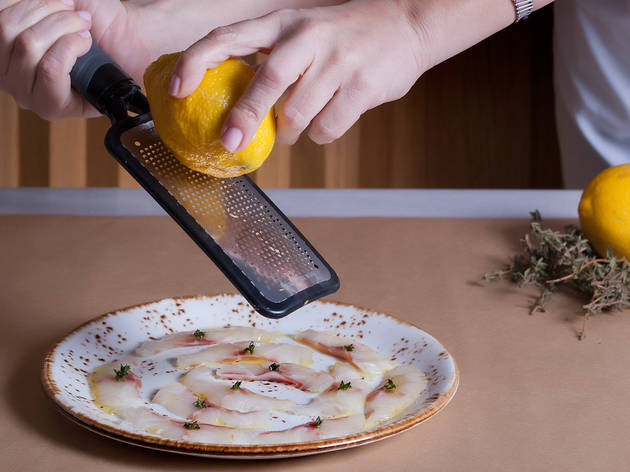 23/33
24/33
Katerina Avgerinou
25/33
26/33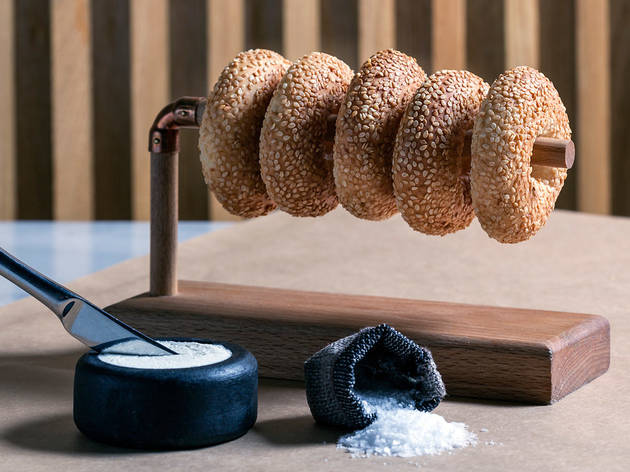 27/33
28/33
Katerina Avgerinou
29/33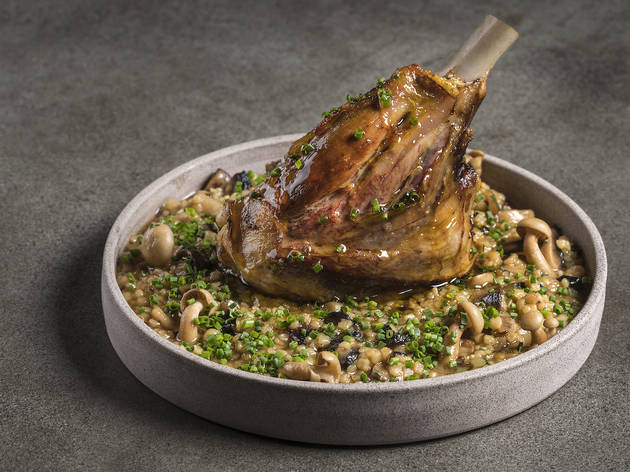 30/33
Katerina Avgerinou
31/33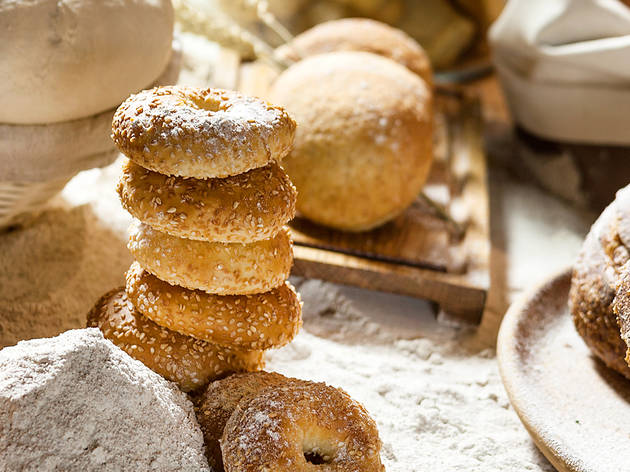 32/33
33/33
Katerina Avgerinou
Time Out says
This Greek spot in Marylebone didn't exactly hit the ground running. In Opso's first month it took me three visits to find the kitchen in full tilt. Visit one had a partial menu. On visit two the restaurant was unexpectedly closed. A stoic third attempt was rewarded with some excellent meze dishes.

Opso blends its modern architectural look with a contemporary menu of small plate dishes – mezédes – that are pimped up almost beyond recognition. 'Taramas cream' (taramasalata) was a world away from bright pink supermarket tubs. Served with crisp olive crackers, the pale, untinged cod roe was delicate and fresh.
Served as a dessert, tsoureki – a brioche-like bread usually eaten at Easter – was like a panettone in appearance and lightness. This, like all the other baked goods, was made in house. It came flavoured with mahlab and mastic, traditional Greek spices made from cherry kernels and tree resin respectively, giving it a distinctive, almost bitter almond or cedar aroma. Served with clotted cream and sour cherry jam, it was like an Attic afternoon tea.

Not all dishes were improved by modernisation, though. Pastitsio is usually a lasagne-like slab of macaroni baked with ground beef and béchamel sauce: comfort food. But here the elements were deconstructed and swapped around, then plated in a mound, 'MasterChef Greece'-style. Although the allspice flavours in the beef were good, tagliatelle-style pasta was a fiddle too far. The simpler dishes worked best, such as the dakos, a Cretan salad of barley rusks stirred in with olive oil, ripe tomatoes, capers and red onion. Properly ripe ingredients are needed to make any sort of Greek salad sing, and this was a virtuoso.

Save room for the little cakes displayed on the counter, or the desserts. Walnut cake was moistened with honey syrup and served in large crumbs with (more) clotted cream and cherry jam, and was far better than the sum of its parts. There are excellent new-wave Greek wines from boutique producers.

Opso is neither wine bar nor café, brasserie nor bakery. Partly because of this, it feels uncertain of where its focus lies. But it's a great place for savouring the more refined Hellenistic pleasures, and is a refreshing approach to Greek dining in London. Peel me another grape, would you?
Opso says
Ideal for locals, visitors and neighbouring businesses alike, OPSO offers a great selection of light and comfort dishes for your choice of a quick or laid-back lunch.

OPSO's dinner menu provides further temptation, with highlights including 16-hour slow-cooked lamb shank & mushroom trahanas, and a twisted mousakas served with crunchy chips on top. These are complemented by quirky creations such as the baked crunchy cauliflower with curry mayo.

At the weekend, OPSO transforms into Marylebone's best brunch spot, perfect for lazy get-togethers with friends and family.

As well as a thriving restaurant, OPSO is home to a lively bar area with a bespoke cocktail menu that draws on the restaurant's heritage to provide a totally new imbibing experience.
Details
Address:
10 Paddington Street
London
W1U 5QL

Transport:
Tube: Baker Street
Price:
Meal for two with wine and service: around £90.
Contact:
Opening hours:
Monday - Friday Lunch: 12pm - 4pm (last order 3:30pm) Dinner: 6pm - 11:30pm (last order 10:20pm) Saturday Brunch: 10am - 4pm (last order 3:30pm) Dinner: 6pm - 11:30pm (last order 10:20pm) Sunday Brunch: 10am - 4pm (last order 3:30pm) Dinner: 6pm - 11pm (last order 10pm)

New

Private events:

This venue has areas available to hire for private events

More info

Do you own this business?
Average User Rating
4.5 / 5
Rating Breakdown
5 star:

9

4 star:

3

3 star:

0

2 star:

0

1 star:

1
Love the vibrant environment, the service and the freshly baked desserts on a sunday afternoon. This is the Greek place in London.
The best rice porridge in the neighborhood! Awesome staff! Awesome food! A must try!
Very tasty food with fresh produce in adequate portions with good welcoming and attentive service.
Cool interior design and great location. However to call it a Greek restaurant is a bit of an over statement. Mushroom soup and lemon chicken ( or Mac and Cheese!!!) were the two main options in their set menu. Very poor choice of food on the rest of the menu. Waiters were not very busy and kept staring at the table waiting to take something empty away! I don't really blame them, it's just the way they have been trained. What seemed to be the manager kept staring at the table every time he walked passed clearly wanting us to leave. He could barely smile or ask if we enjoyed the food when he was taking the card for the payment.
Not too sure if it deserves a second visit.
There is no other restaurant in London that could beat Opso! Favourite restaurant forever!
Been here for lunch and dinner many times. Food is always to die for and the service is excellent. Amazing ambience too.
Great tastes and reasonable price!! This restaurant has great and modern Greek food, friendly staff, clean and Mediterranean modern tastes interior. Especially, mushroom cappuccino is amazing!!
Me and a friend went to Opso a few weeks (maybe a couple of months even) back. I'd seen the fish burger with the black bun on TimeOut and it stayed on my mind as I love trying new things, so I convinced a friend to go with me (didn't need much convincing, she loves new things too!) and off we went to try unusual Greek foods. We hadn't realised it was a sharing menu beforehand but it was a welcome surprise as we got to try everything that was brought to the table. I arrived a bit early and was asked if I wanted to choose a table as it wasn't too busy yet, I chose to stay by the window. I have to say every member of staff was very welcoming, accommodating and helpful. We started with the chargrilled sourdough bread and olives which were lightly smokey (which I love, I have a thing for smokey foods) and delicious! For mains we ordered the mini fish burgers with the squid ink buns (of course!) and the snails n' chips. The burgers were really nice, lovely breadcrumbed fish and the sauces were really nice, especially the tomato jam. The buns were slightly dry which might be due to size and composition but the dish was still quite enjoyable. However, the best dish was the snails n' chips. I was initially disappointed that the snails weren't battered and fried like traditional fish n' chips but I soon let go of my initial unfulfilled expectations. The snails were really tasty and the square chips were equally good. It reminded me of chips my mum used to make when I was growing up, they would always accompany oven roasted fish. But I digress. The snails were great. Being portuguese, both me and my friend are used to having snails as a delicacy so it was great to try a different take on those. The waiter that served us was really attentive and had taken care to pair our food with some lovely red wine. At our request of course, but it was a great choice! Unfortunately I can't remember the name of the wine or whether it was fruity, sharp or dry. What I do remember is that it went really well with both dishes and that I had the impression that it made the food even tastier!
All in all it was a very enjoyable evening with tasty food, lovely company and great service!
Great food!!!! Just been today and loved it... Will be going back to try more from the menu. Didnt get a table but ate at the bar and it was worth it. The chicken, the Lamb shank were so tasty! And I'm glad we left space for desert! Can't wait to go back