Sagardi Basque Country Chefs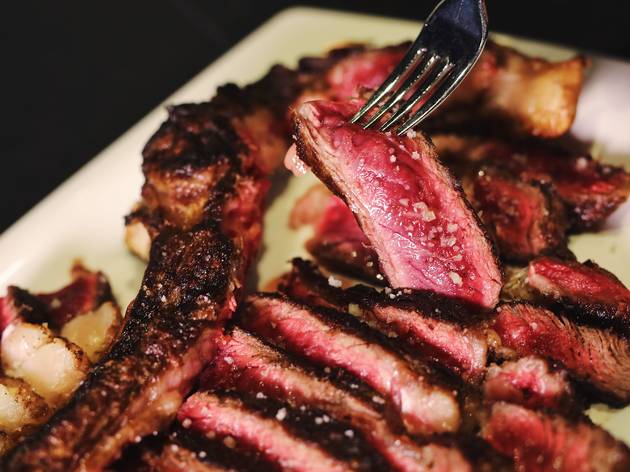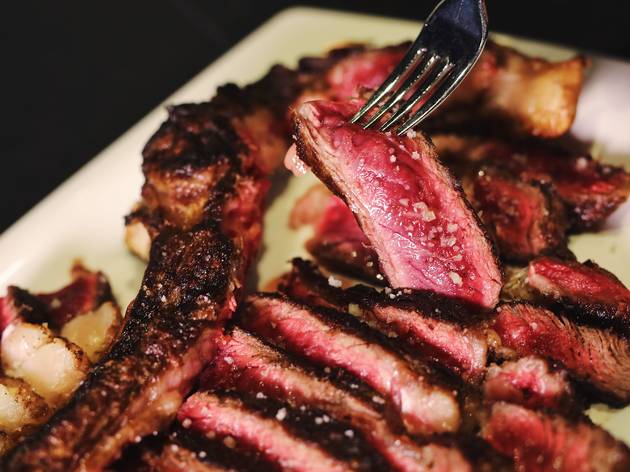 1/14
Sagardi
Processed with VSCO with f2 preset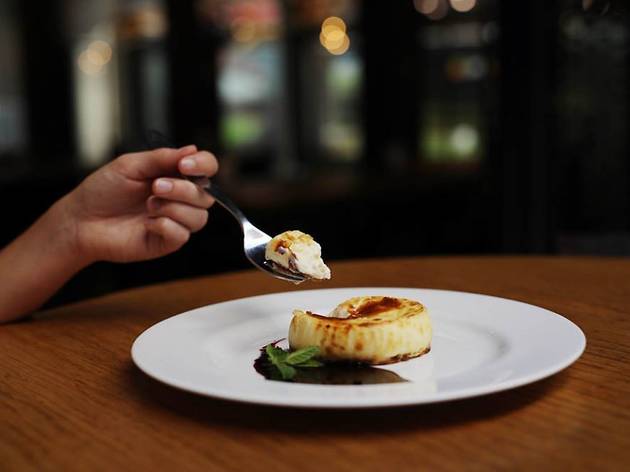 2/14
Sagardi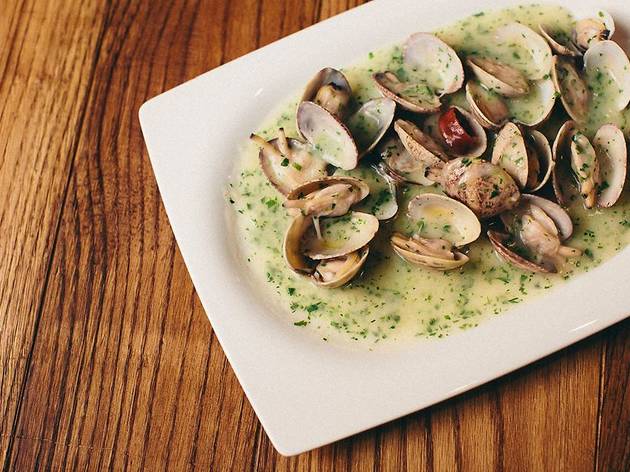 3/14
Sagardi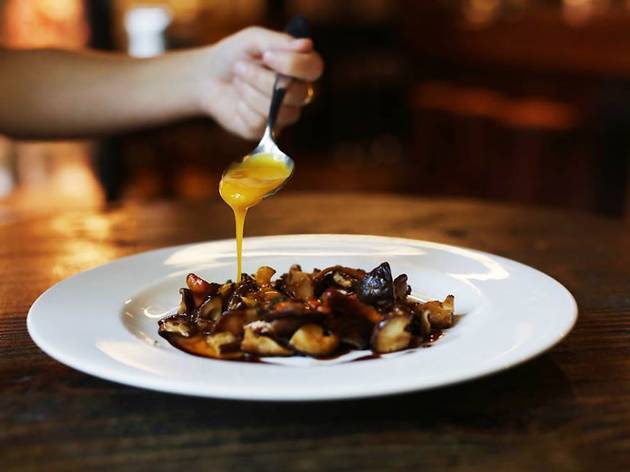 4/14
Sagardi
5/14
Sagardi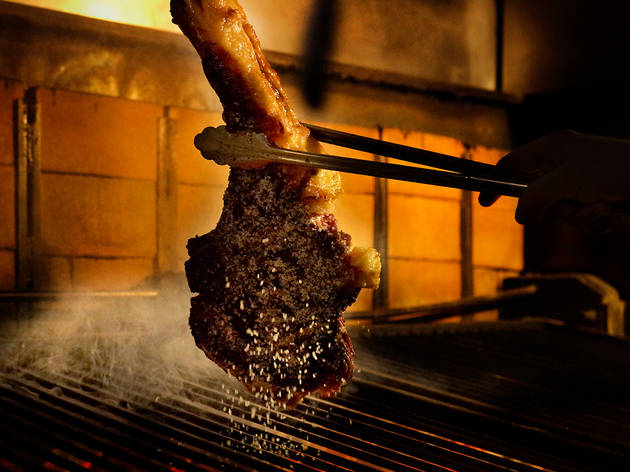 6/14
Sagardi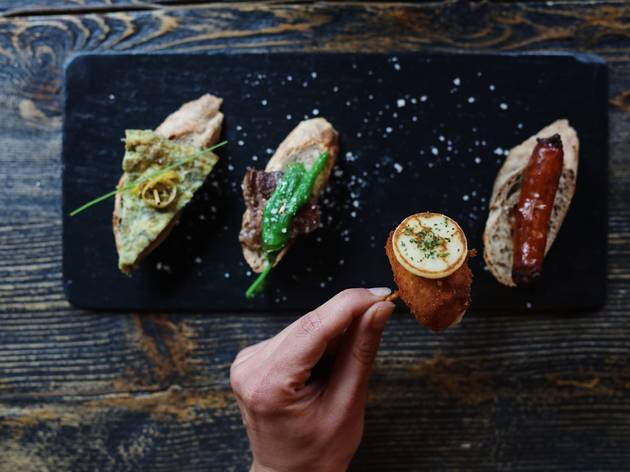 7/14
Sagardi
8/14
Sagardi
Processed with VSCO with c1 preset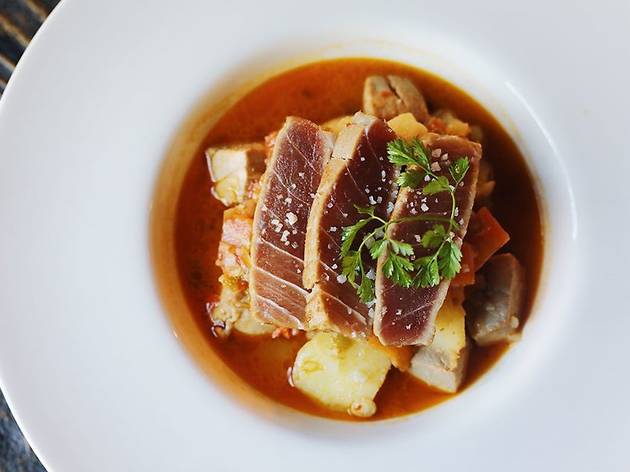 9/14
Sagardi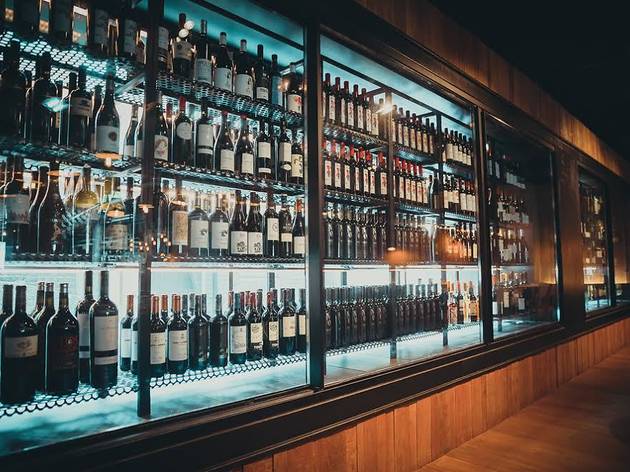 10/14
Sagardi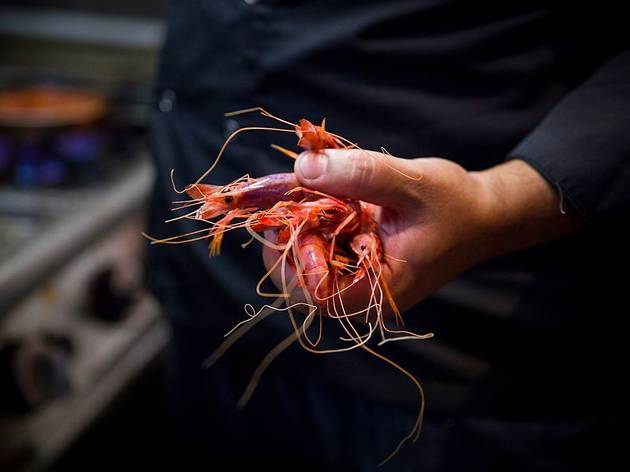 11/14
Sagardi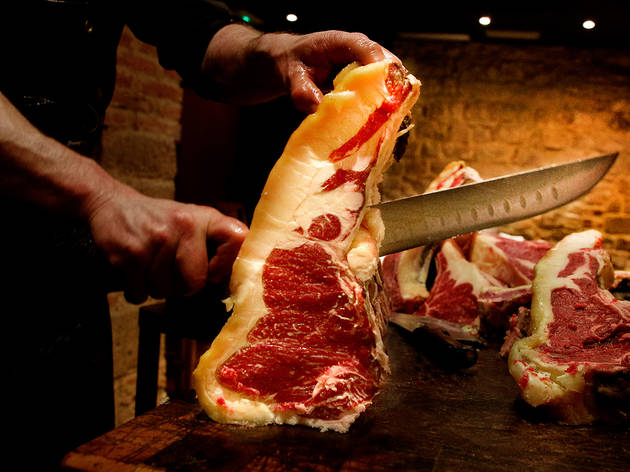 12/14
EDU_ROSA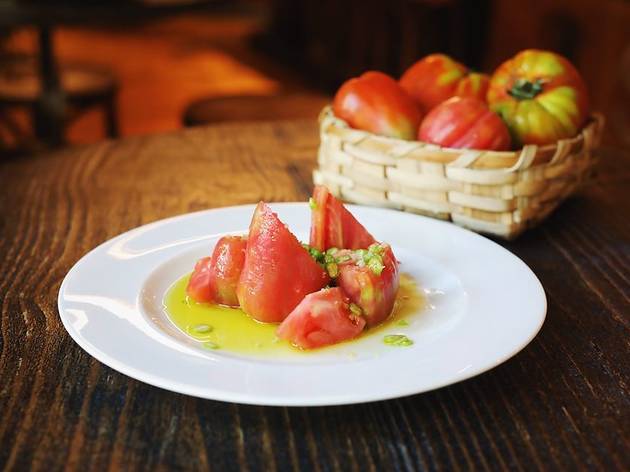 13/14
Sagardi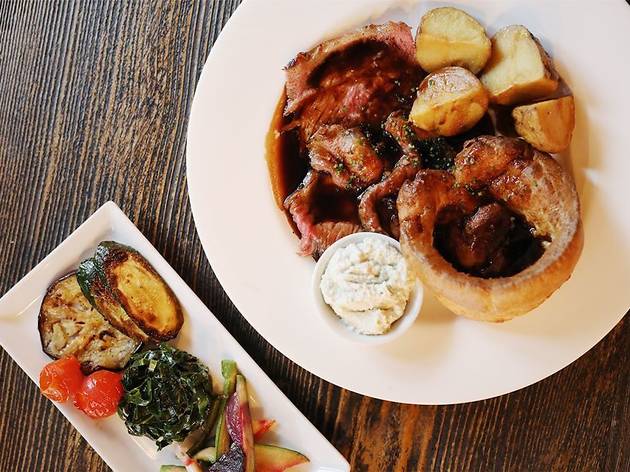 14/14
Sagardi
Time Out says
Friendly warning! We're working hard to be accurate. But these are unusual times, so please check that venues remain open.
A London branch for the Spanish steak specialists.
We've had the Argentinians. We've had the Americans. We've even had the Brits. Now there's fresh meat in town: Sagardi, a steakhouse from the Basque region. Part of a respected Spanish group, this is its London flagship.
The large dining room has a hint of high-class dungeon about it: all heavy hanging chains, warm woods and gleaming cabinets of wine. (Sadly no whips, though.) Chefs bustle behind a glass screen. You can see the kitchen, just not hear it. Or, now I think of it, smell it.
Which – while it's a novelty these days to come away from anywhere with a grill not smelling like a bonfire – is a damn shame. Because the food smells (and tastes) terrific. The signature ingredient is a Basque speciality: txuletón, beef cut from cows of at least six years old. The result is an immensely full-flavoured piece of meat. All it needs is proper cooking, which Sagardi does beautifully, over burning oak. Sure enough, our impeccably seasoned, cooked-on-the-bone txuletón vaca had that winning combo of intensely smoky outer and ruby-red, melt-in-the-mouth middle. But this joint is no one-trick pony. There were moreish pan-fried txistorra (crisp, cocktail-sized cured sausages) and a terrific salt-cod omelette: a pillowy, herb-flecked tortilla punctuated by mellow sautéed peppers and onions, plus enough fish chunks to give it texture and flavour without overwhelming the other ingredients.
There's a tome of wine heavy enough to press flowers with, but sensing that we weren't secret oligarchs, our waiter recommended a traditional 'porron' of Riojo (£16 for 500ml). A glass watering can (of sorts), the idea is that you 'open wide', hold it up high and pour the wine, in a constant stream, into your mouth. Fun, yes. Easy? Just don't wear a white shirt is all I'm saying.
But – and it's a big but – prices are painful. Even for somewhere pitched at the chest-beating alphas of the Square Mile, the bill is likely to trigger a 'sharp intake of breath' (you know, the one builders give you when you ask how much the tiling will be). So go on, find a friend with an expense account. Then do it some damage.
Sagardi Basque Country Chefs says
Boasting an impressive open Basque grill, we showcase grill masters char-grilling the famous "txuleton" beef steak from northern Spain, fresh wild fish from trusted sea ports and seasonal vegetables from our own gardens.

Our red meats are carefully selected from the mature, fattened setters & cows whilst at their peak in flavour (min 6 yrs old). This incredible tasting meat comes to life with its uniquely clean and distinctive flavours from the land, milk and grass all shining through.
Details
Address:
95 Curtain Road, Shoreditch
London
EC2A 3BS

Transport:
Tube: Old Street
Price:
Dinner for two with drinks and service: around £150.
Contact:
Opening hours:
Mon-Sun 11am-10pm.

New

Private events:

This venue has areas available to hire for private events

More info

Do you own this business?