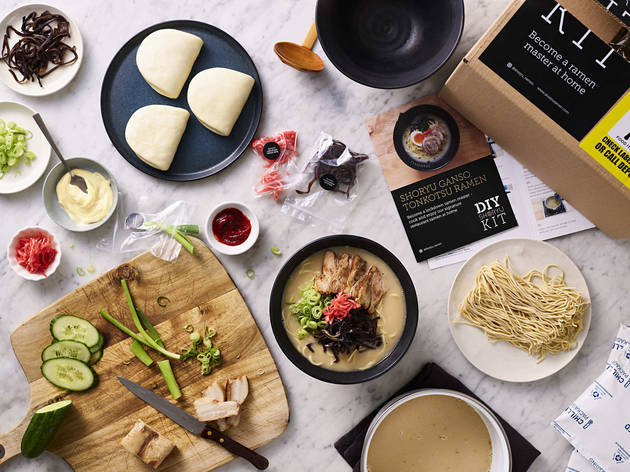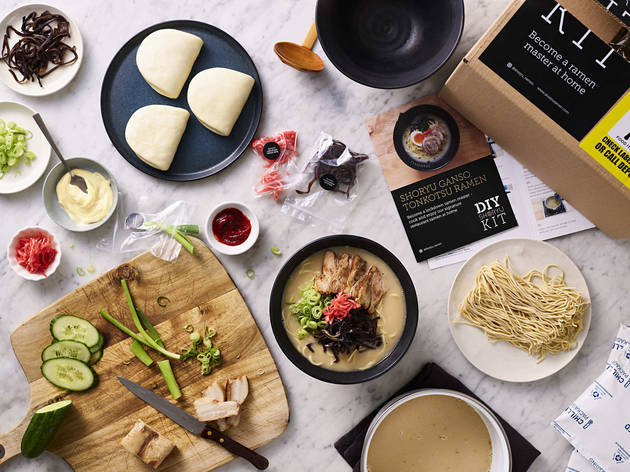 1/16
Japan Centre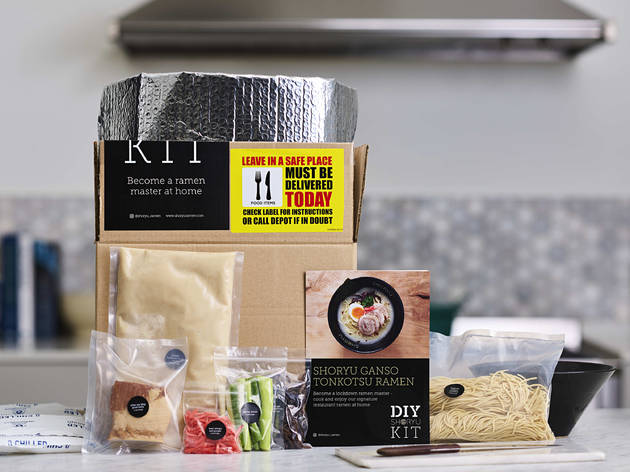 2/16
Japan Centre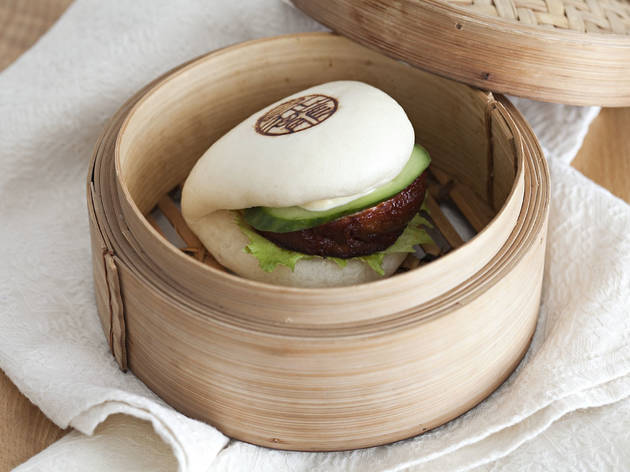 3/16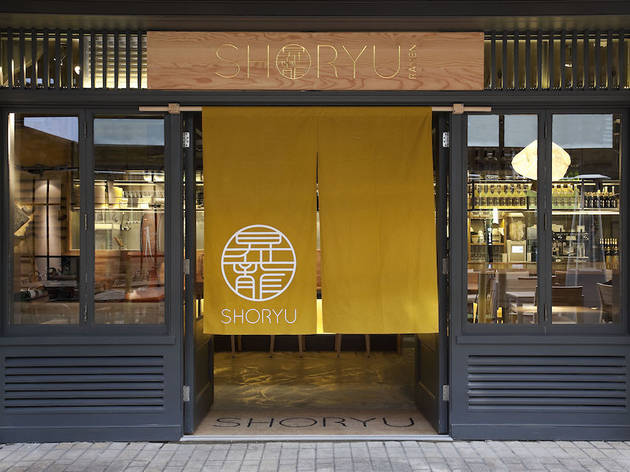 4/16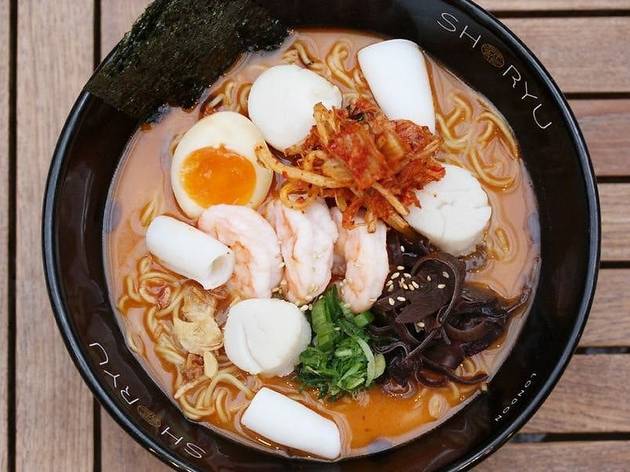 5/16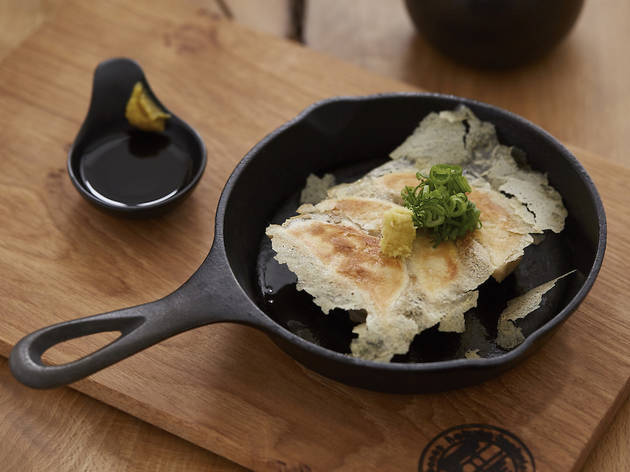 6/16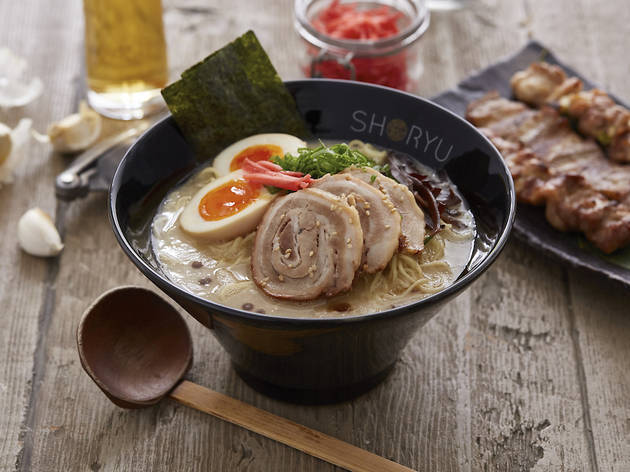 7/16
8/16
9/16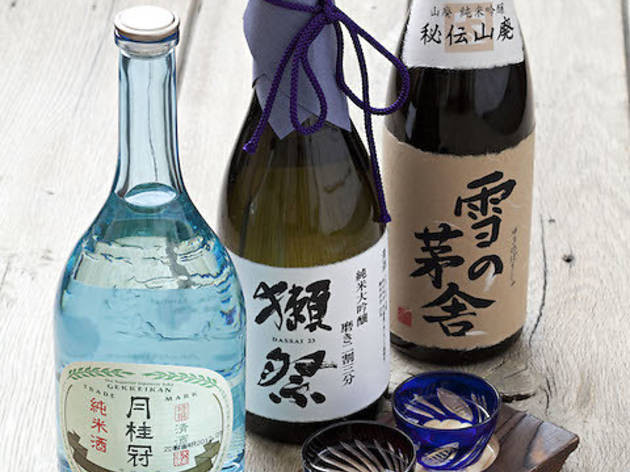 10/16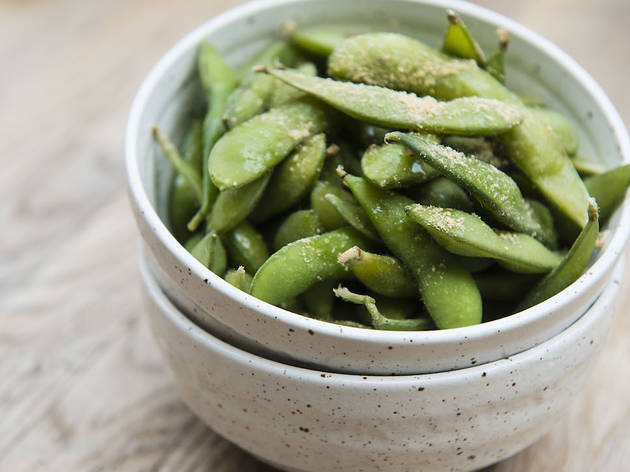 11/16
(C)Holly Wren Photograhy Ltd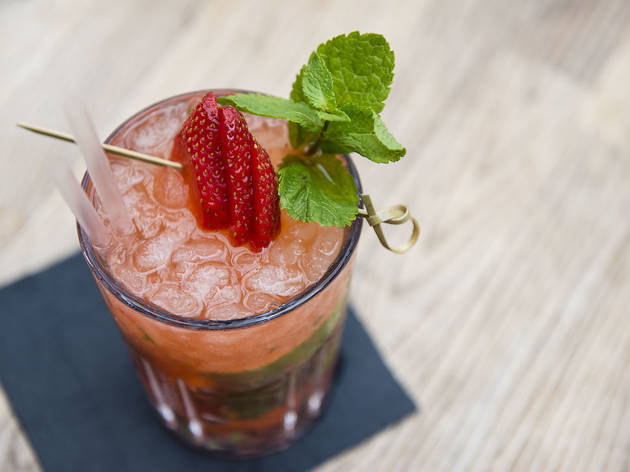 12/16
(C)Holly Wren Photograhy Ltd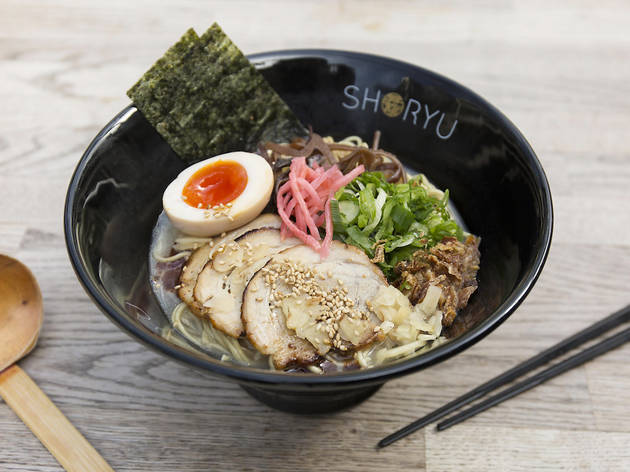 13/16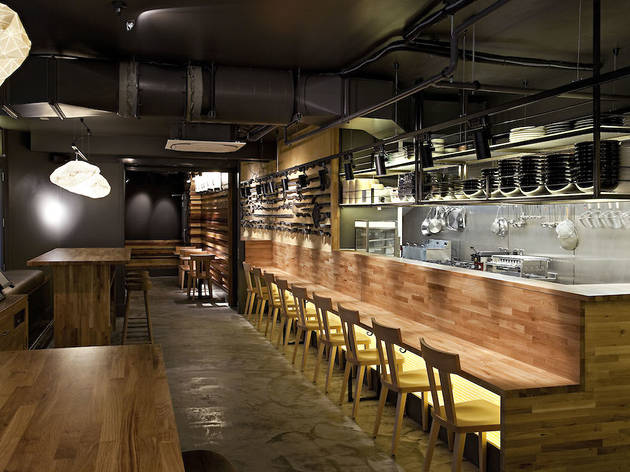 14/16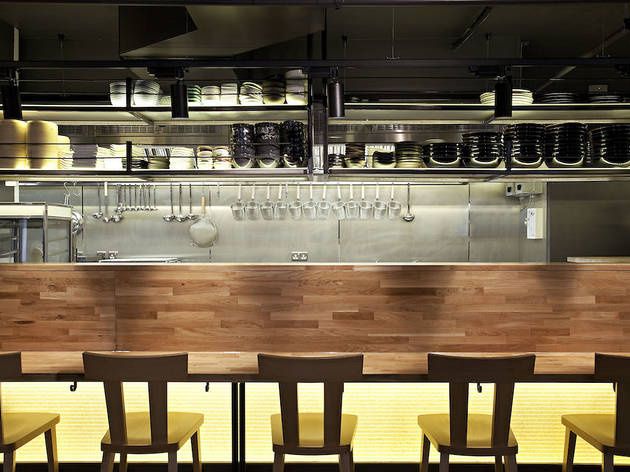 15/16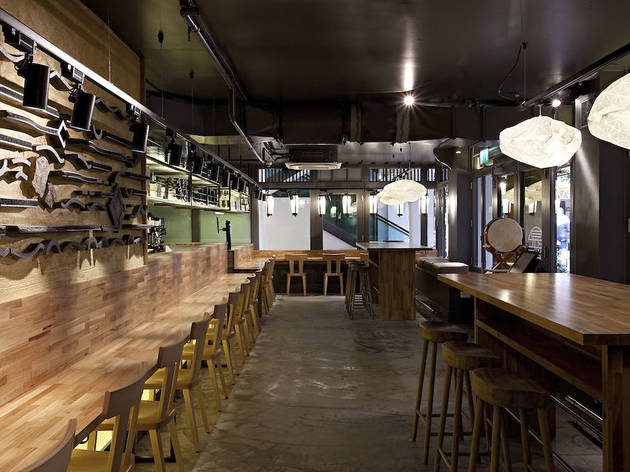 16/16
Time Out says
London food trends come and go, but if there's one that deserves to ride out the zeitgeist, it's ramen. There's a reason Japan basically runs on this stuff: when it's good, it's comforting, deeply flavourful and effing delicious. And at Shoryu – one of London's more ubiquitous ramen chains – it is good. What's more, it's a nice place to be. Tucked into Kingly Court, away from the bustle of Carnaby, the vibe here is 'ryokan chic' (that's an antiquated Japanese inn). The room's decked out in warm wood panelling, with a welcome gong by the door that you'll hear bashed almost constantly.
The menu is extensive: as well as a host of tonkotsu variations (that is, ramen with a fatty, collagen-laced pork bone broth), there are crowd-pleasing sundries like shellfish tempura, karage fried chicken, steamed shoryu buns (big fat bao, basically), even sashimi and sushi – plus trends-in-waiting like takoyaki octopus balls (we're seeing them everywhere, honest!).
The kotteri hakata tonkotsu, a sort of mildly pimped version of the house ramen, came with a heavier pork bone broth and a double helping (score!) of oozy-yolked, marinated eggs. Very good it was too – perhaps lacking the punishing, purist-pleasing richness of the ramen sold at city-best joints like Kanada-Ya, but moreish all the same. The char siu pork slices were yielding, the helpings of pickled ginger and chopped spring onions generous.
A bowl of karaka tan tan – a ramen with white-miso-spiced minced pig in place of the slices – was equally good, and fiery as hell. It was all tempered slightly by a decent shoryu pork bun, slicked with Japanese mayo (like a mayo/salad cream mix) and washed down with a teeny bottle of hatakosen ramune soda – a bubblegum-flavoured soft drink that's nostalgic catnip for Japanese folks, and plain delicious for me. Who needs booze eh? For a pitstop lunch or cheap-ish dinner, Shoryu's a no-brainer. I'll fill up my loyalty card in no time.
Shoryu Ramen Carnaby says
Shop till you drop in London's premiere fashion district then enjoy funky vibes and alfresco dining at Shoryu Carnaby. Situated in the magical Kingly Court, just off Oxford Street and Piccadilly Circus, there's nowhere else to enjoy Japanese ramen under the sun or stars.


From the team behind Japan Centre, Shoryu Ramen launched in November 2012 and has been recommended in the Michelin Guide 2014, 2015, 2016 and 2017. Shoryu Ramen specialises in Hakata tonkotsu ramen from the Hakata district of Fukuoka city on the southern island of Kyushu, Japan. Hakata tonkotsu ramen is a style of ramen made with a thick, rich, white pork soup and thin, straight ramen noodles. Our Hakata tonkotsu ramen recipe has been specially created by our Executive Chef Kanji Furukawa who was born and raised in Hakata, to provide the UK with highly crafted, genuine tonkotsu rarely found outside Japan. Shoryu's owner Tak Tokumine is also a native of Fukuoka city and along with Kanji is dedicated to championing his hometown's local speciality.
Details