Shoryu Ramen Regent Street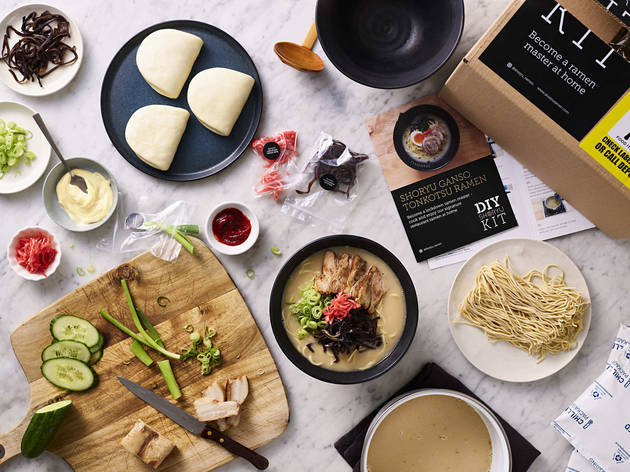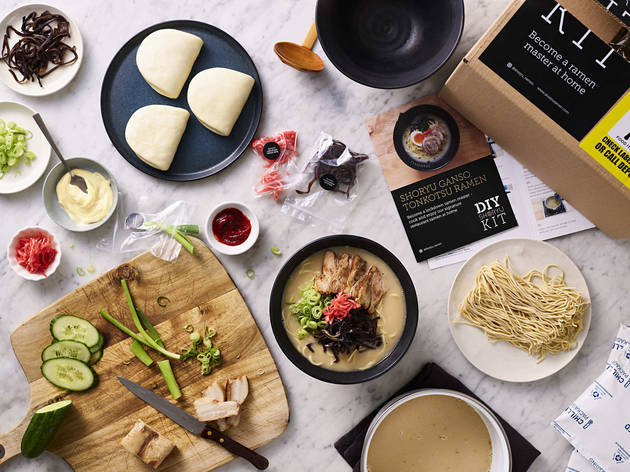 1/13
Japan Centre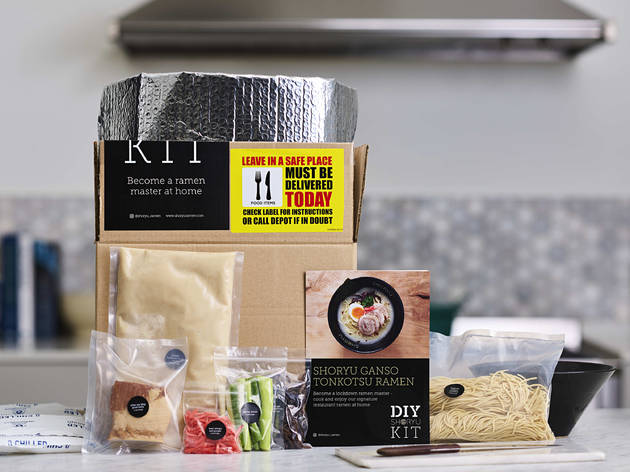 2/13
Japan Centre
3/13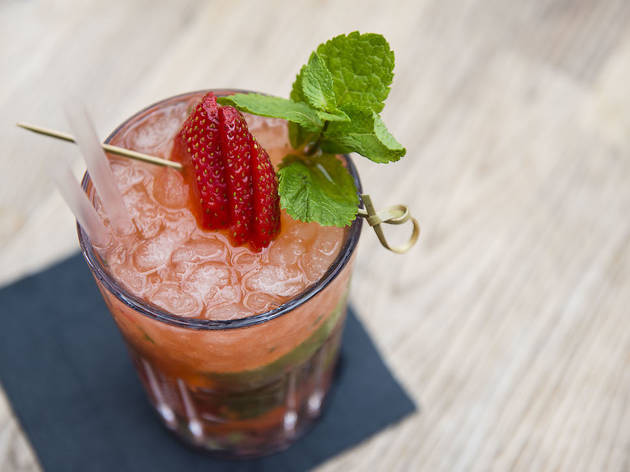 4/13
(C)Holly Wren Photograhy Ltd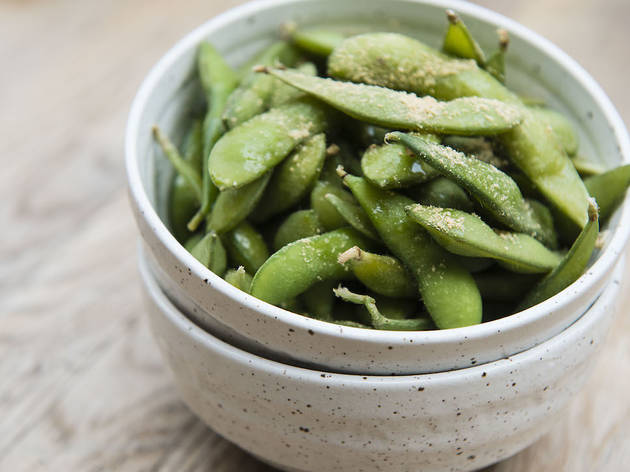 5/13
(C)Holly Wren Photograhy Ltd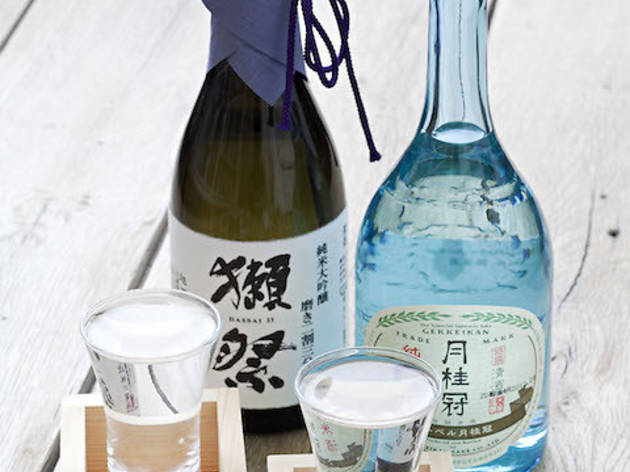 6/13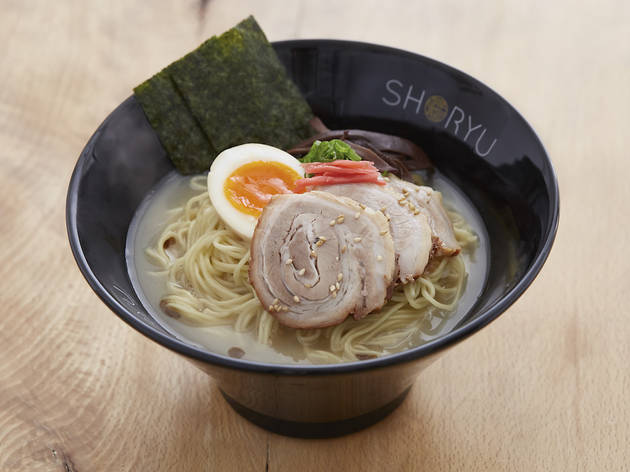 7/13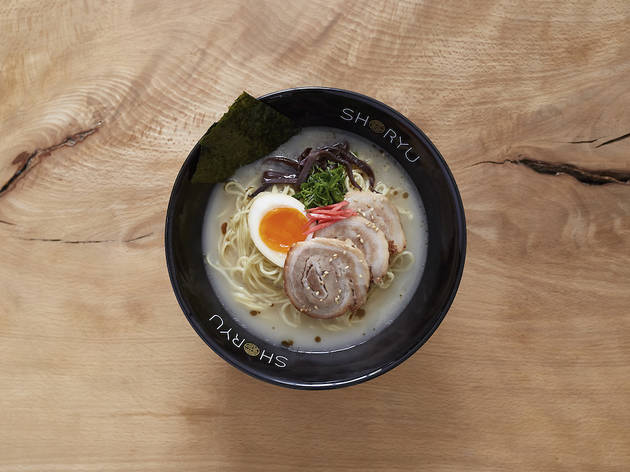 8/13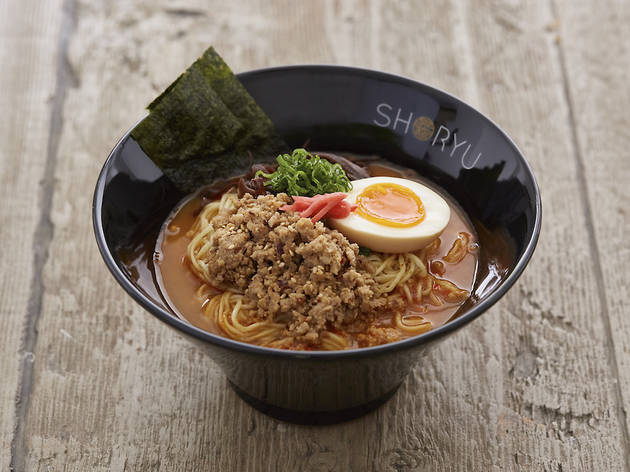 9/13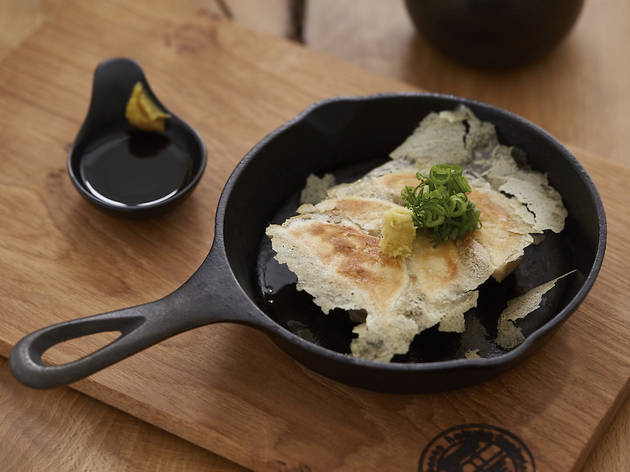 10/13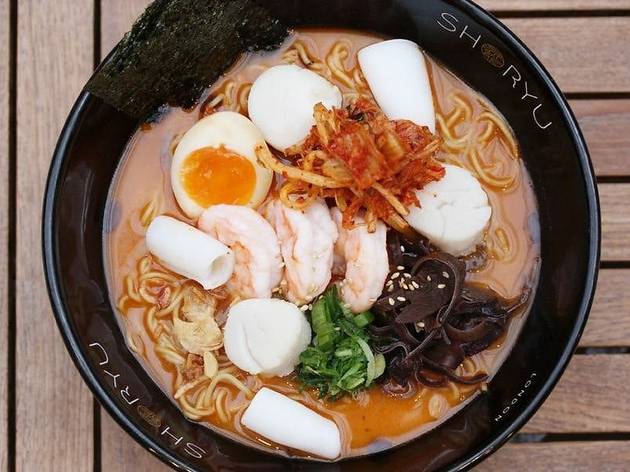 11/13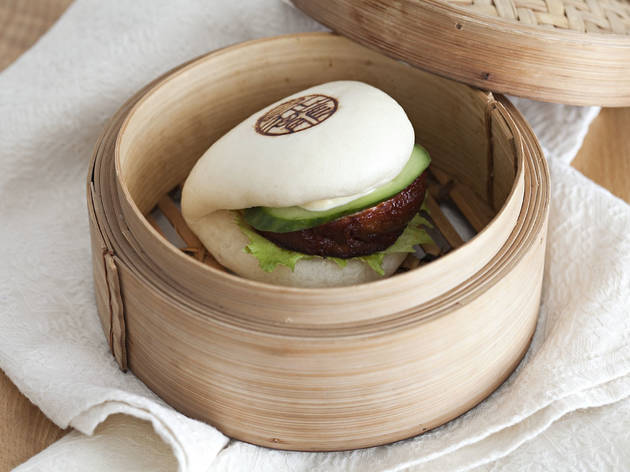 12/13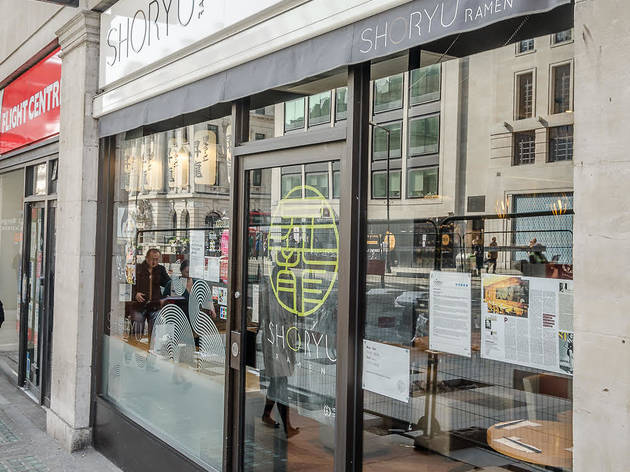 13/13
jon
Shoryu Ramen, Regent St, London SW1Y 4LR, United Kingdom
Time Out says
It's quick, it's central, it's comfortable and welcoming – and its ramen are silky, soothing and slurpable.
Shoryu pips its tonkotsu-touting West End rivals for texture and stock, even though Bone Daddies stands out for extra fat and lashings of rock 'n' roll. As well as Hakata-style ramen (noodles in a rich, boiled-down, pork-bone broth), speed is of the essence here: within months of opening in 2012, this original branch started a standing-only service; in July 2013, Shoryu Express opened a few doors down, proclaiming itself 'a rapid, self-service-style prototype ramen bar… for those in a rush'. Both help ease the hassle of no-bookings dining. Dracula tonkotsu (Van Helsing would be a more apt name) – with caramelised garlic oil, balsamic vinegar and garlic chips– packs a flavoursome punch. Extra toppings such as bamboo shoots and boiled egg are to be expected, but kaedama (plain refill noodles) are a godsend for anyone sharing soup stock between small children or bumping up the volume for a voracious teen. A varied choice of good sides, sakés and sweets can really make a meal of your visit.
Shoryu Ramen Regent Street says
Where it all began! Shoryu Regent Street holds a special place in our hearts being our first restaurant location dishing out hot bowls of ramen to both Londoners and tourists alike, since 2012. After a long day of shopping, catch up with friends at Shoryu Regent Street and feel at home.
From the team behind Japan Centre, Shoryu Ramen launched in November 2012 and has been recommended in the Michelin Guide 2014, 2015, 2016 and 2017. Shoryu Ramen specialises in Hakata tonkotsu ramen from the Hakata district of Fukuoka city on the southern island of Kyushu, Japan. Hakata tonkotsu ramen is a style of ramen made with a thick, rich, white pork soup and thin, straight ramen noodles. Our Hakata tonkotsu ramen recipe has been specially created by our Executive Chef Kanji Furukawa who was born and raised in Hakata, to provide the UK with highly crafted, genuine tonkotsu rarely found outside Japan. Shoryu's owner Tak Tokumine is also a native of Fukuoka city and along with Kanji is dedicated to championing his hometown's local speciality.
Details