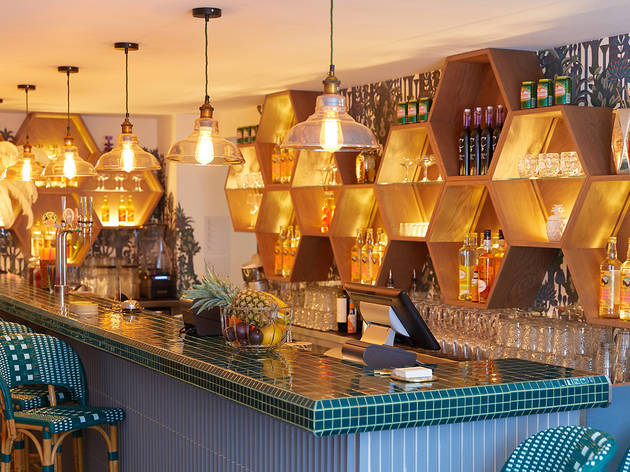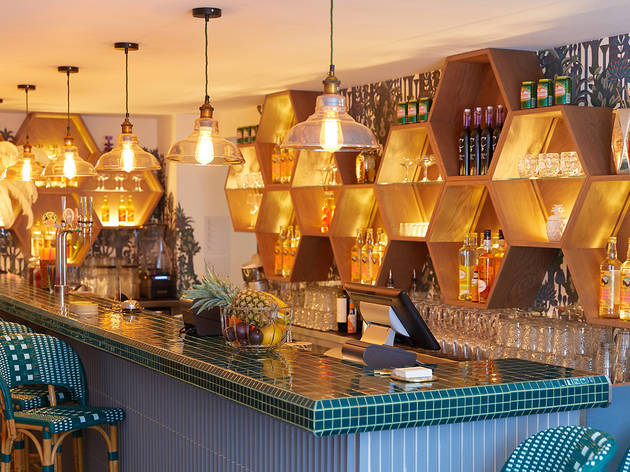 1/11
Max Lacome
Temakinho, Soho, London, 20/10/2017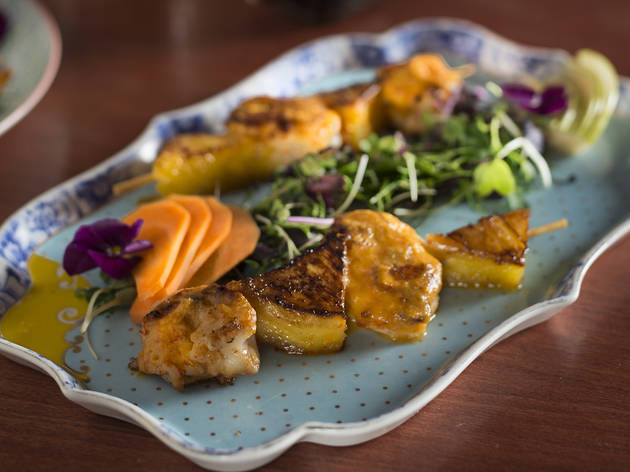 2/11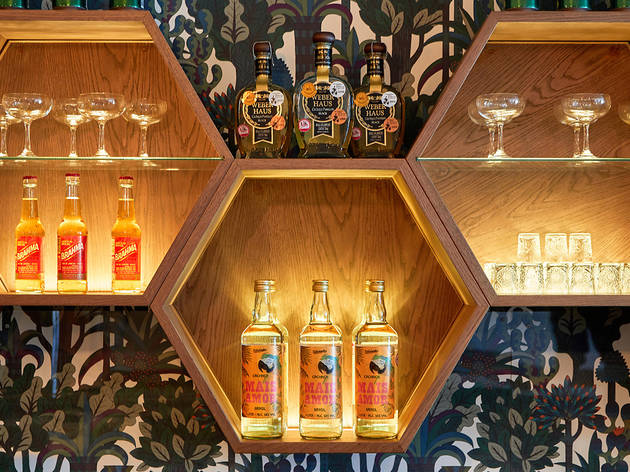 3/11
Max Lacome
Temakinho, Soho, London, 20/10/2017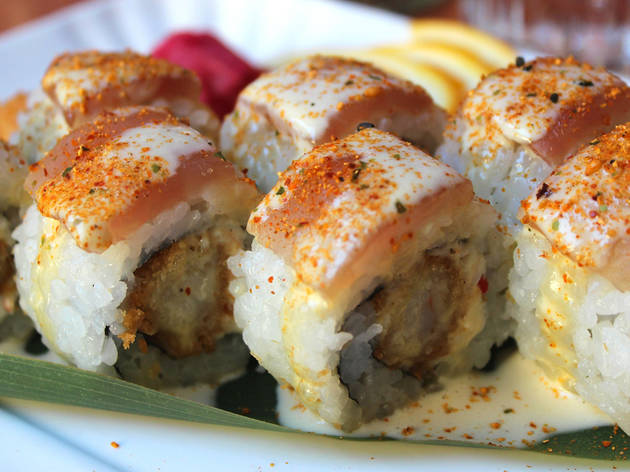 4/11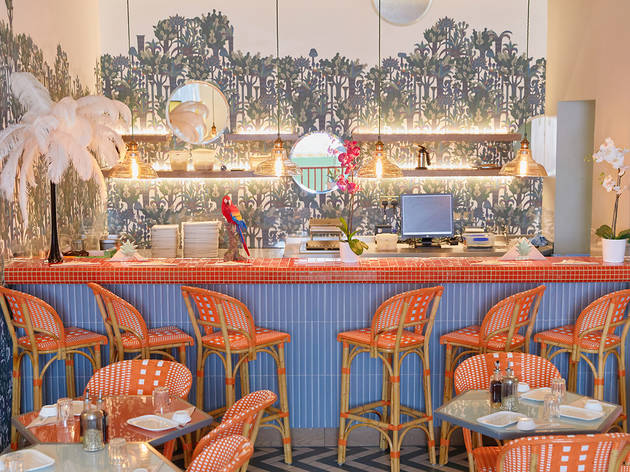 5/11
Max Lacome
Temakinho, Soho, London, 20/10/2017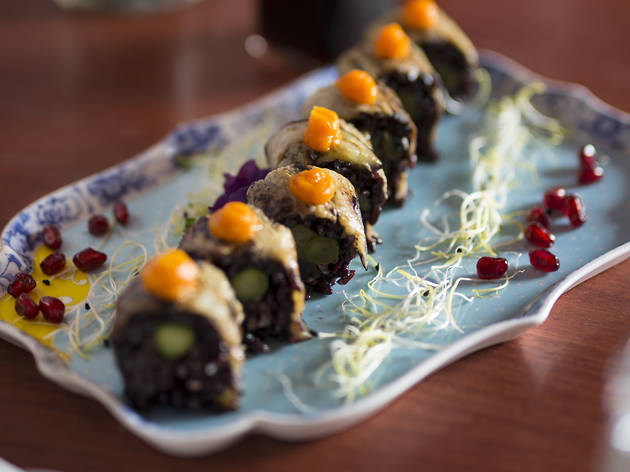 6/11
David Lenaz photographerr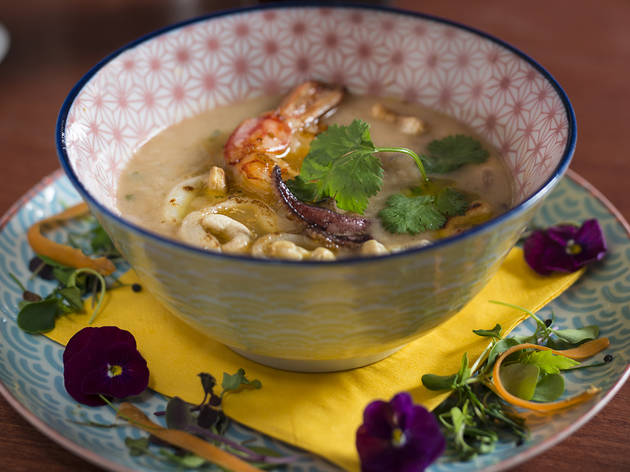 7/11
David Lenaz photographerr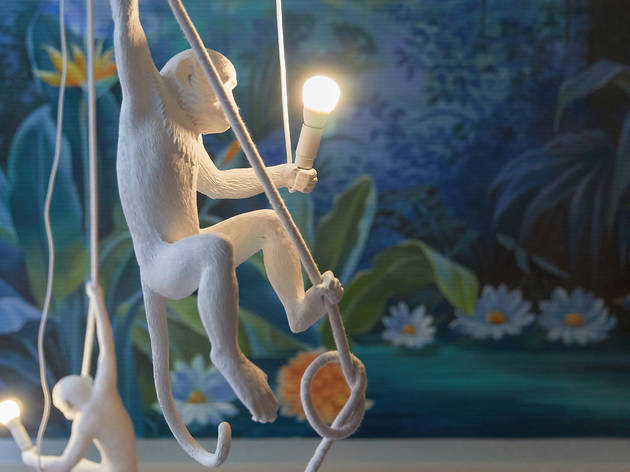 8/11
Max Lacome
Temakinho, Soho, London, 20/10/2017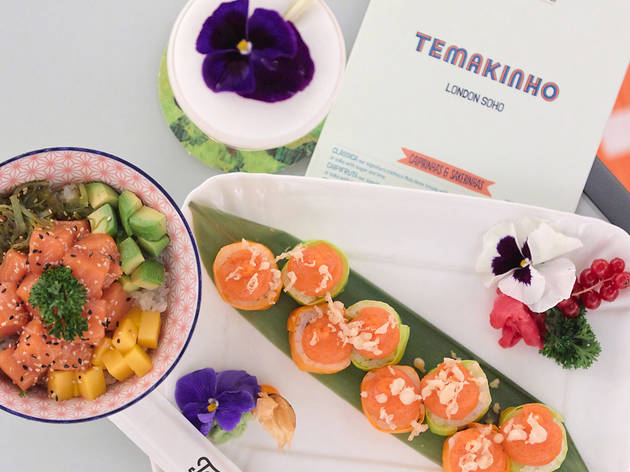 9/11
Max Lacome
Temakinho, Soho, London, 20/10/2017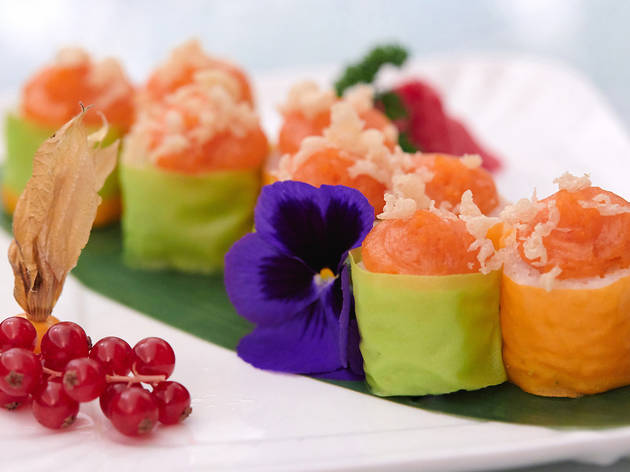 10/11
Max Lacome
Temakinho, Soho, London, 20/10/2017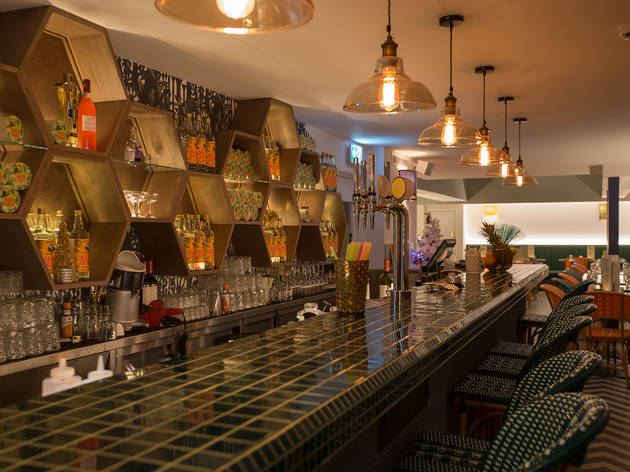 11/11
Time Out says
Friendly warning! We're working hard to be accurate. But these are unusual times, so please check that venues remain open.
A Japanese-Brazilian fusion restaurant in Soho.
How do you feel about the idea of banana in your sushi roll? Surprisingly, the way they do it at this Japanese-Brazilian fusion restaurant is rather delicious. For the 'rio bananal' at Temakinho, they take a thick slice of banana, plus warm salmon, ripe avocado, sushi rice and cream cheese, wrap it all up in nori and serve it as a luxurious, full-to-bursting hand roll. It was rich, strange and without doubt the most intriguing item on the menu. Which – divided into four sprawling sections – was almost too big to handle, to be honest.
Here's the long and short of it: other than that banana roll, everything else was a disappointment. A breaded prawn and avocado roll was almost good, just too greasy. A dish of scallops wrapped in little bird's nests of kataifi pastry and drizzled in passionfruit was OTT, and the mixed ceviche was terrible. Then there's the decor: a two-storey space in Soho, the ceiling was strung with bizarre model monkeys, and the walls and floors were covered in headache-inducing patterns and colours. Also, Temakinho ain't cheap. That banana roll is worth a trip if they're doing it, but just get it to take away.
Temakinho says
Opened in December 2016, in the heart of the most vibrant and exuberant district of the city, Temakinho Soho is the first British restaurant of the Nippo-Brazilian sustainable chain.

Inspired by Brazilian naif art, the interior decor conveys the idea of a virgin forest within a urban jungle. Thanks to an unfaltering attention to sustainability and ethical farming, Temakinho is proud to offer a selection of high-quality, fish-based dishes such as petiscos, tartaras and unique rolls. Our dishes are the product of an ever-evolving culinary research by our chefs who strive to create new and surprising flavors, while carrying on the values of a tradition born when two very different cultures met, over a century ago.

One of the main pillars of the Temakinho brand's philosophy is in fact the research of authentic quality in everything that we do: from sustainably-sourced seafood to original Brazilian sushi recipes, from restaurant decor to the decision of offering free filtered water to our guest, in order to avoid plastic waste and consumption. Our cocktail list is no stranger to this principle, in fact, we craft our caipirinhas with fresh fruit and our own brand of organic cachaça "Mais Amor", crafted in Brazil with local sugar cane.
Our caipirinhas come in a surprising combination of flavours: mango & pink pepper, maracuja, goyaba, mint & pineapple, strawberry, graviola and classic. Each one is a heavenly match with our dishes, and a great way to start the evening.
Details