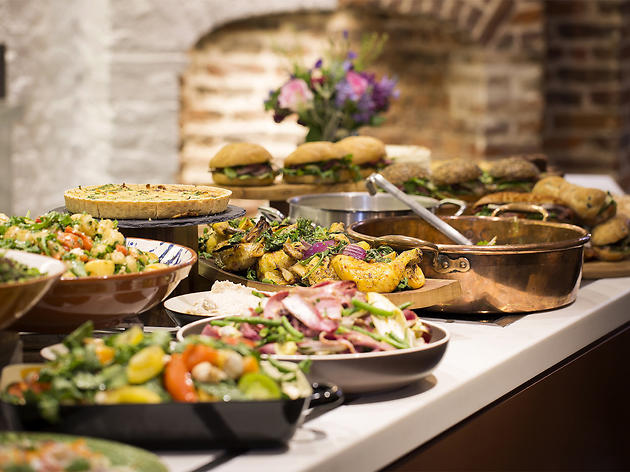 1/36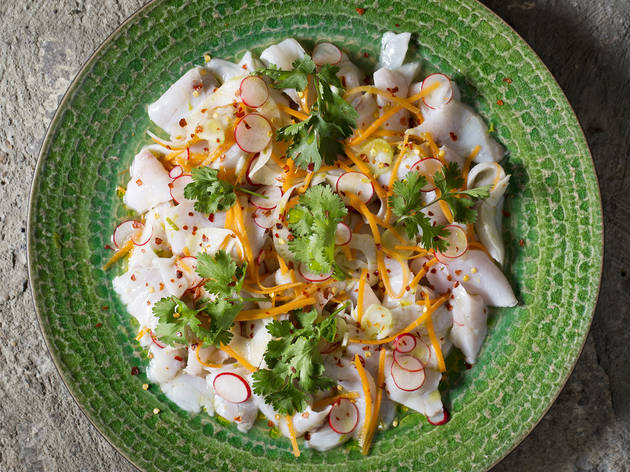 2/36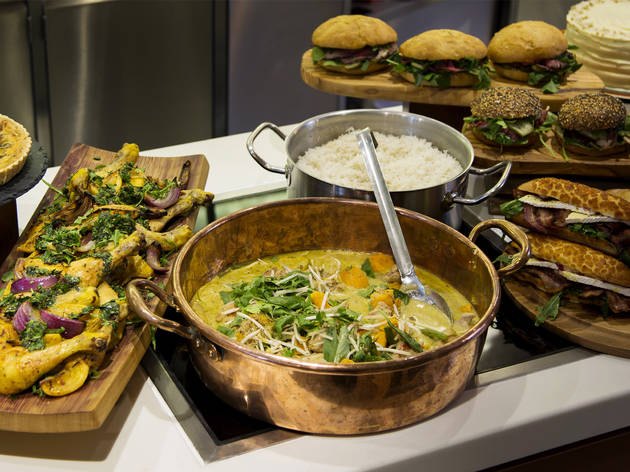 3/36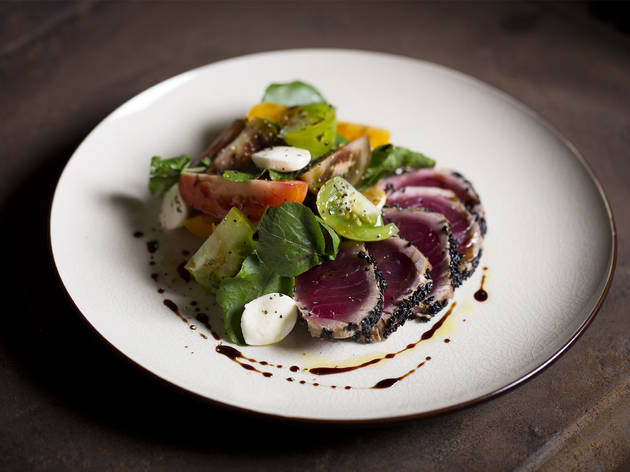 4/36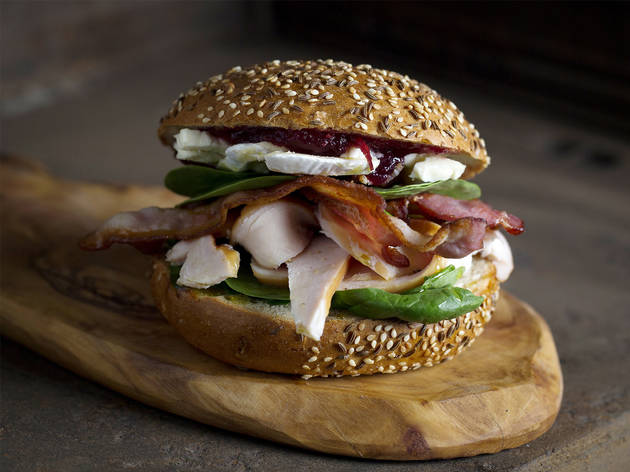 5/36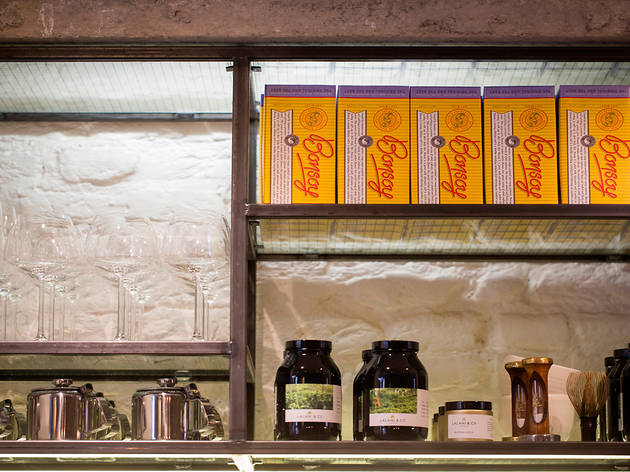 6/36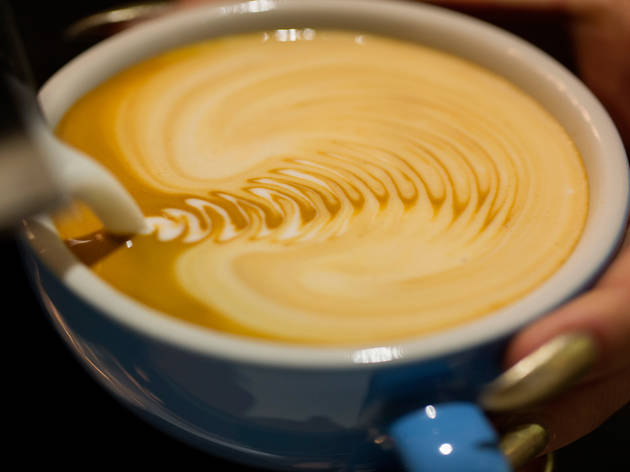 7/36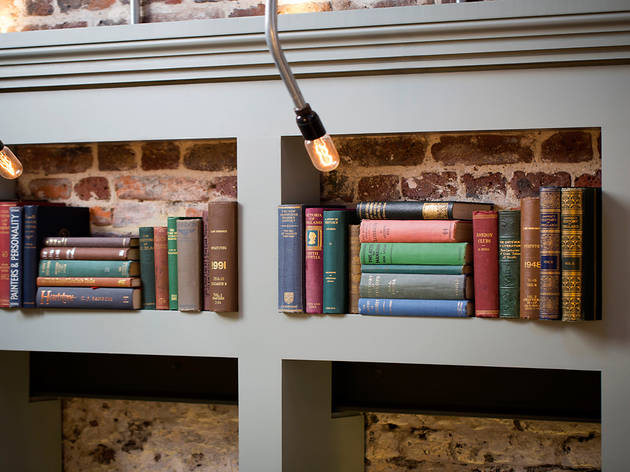 8/36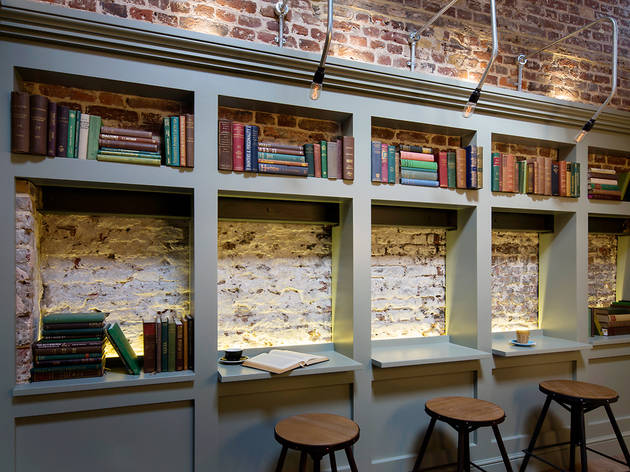 9/36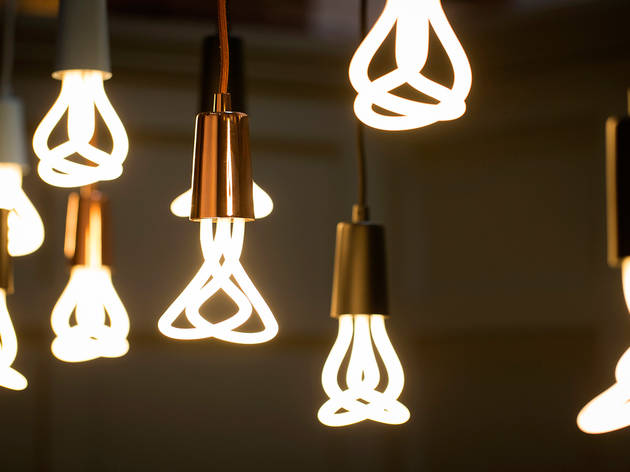 10/36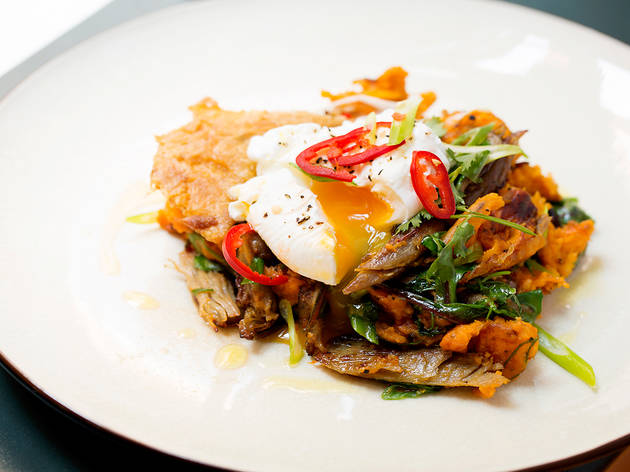 11/36
12/36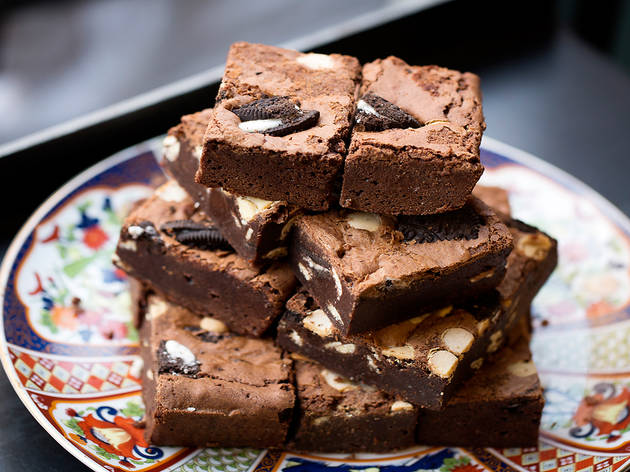 13/36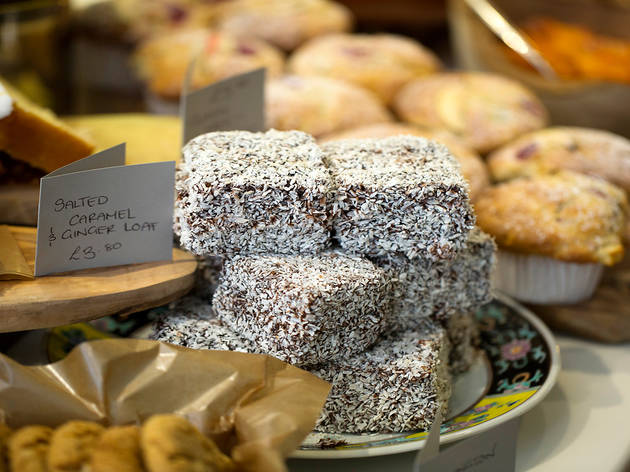 14/36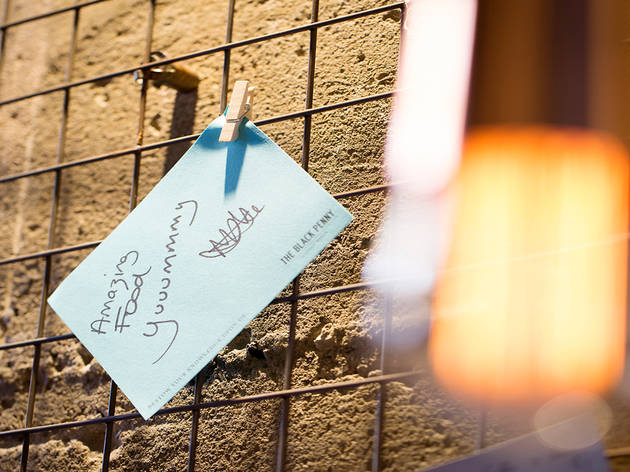 15/36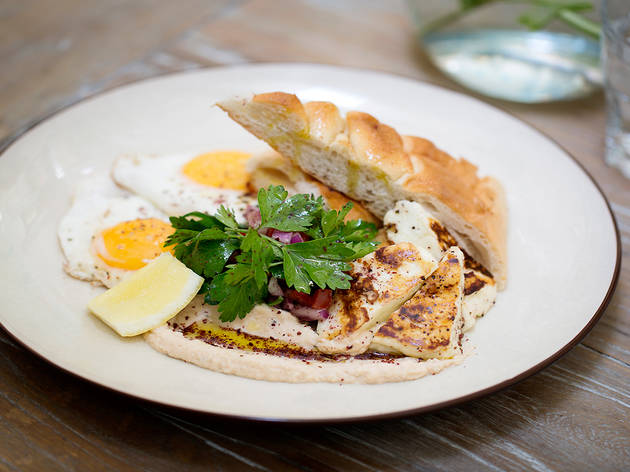 16/36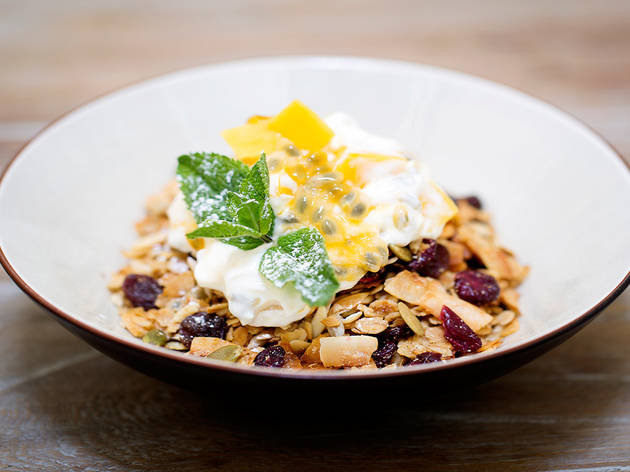 17/36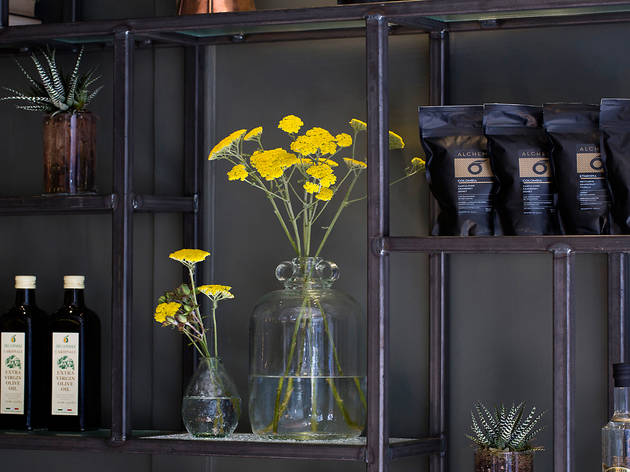 18/36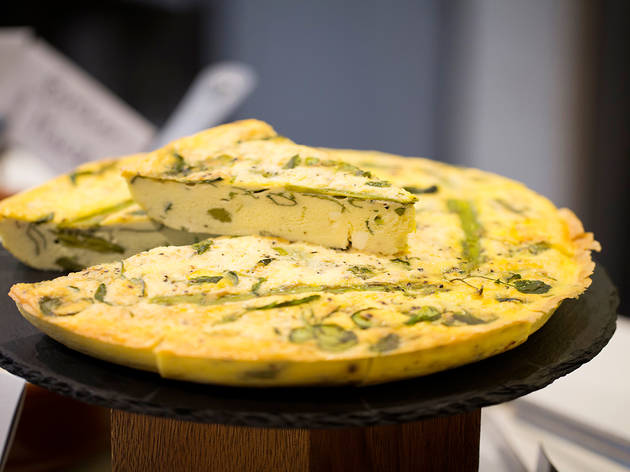 19/36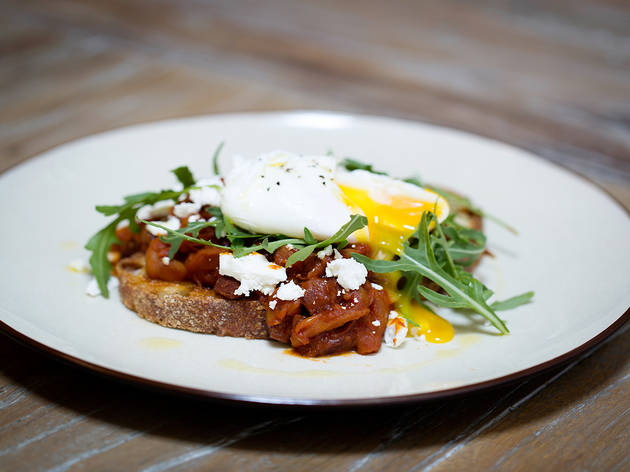 20/36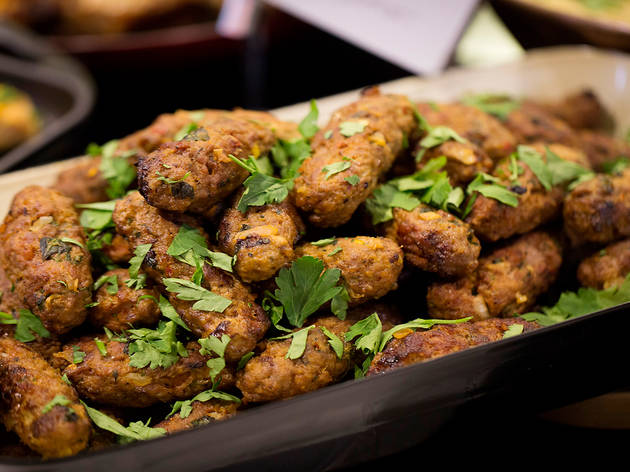 21/36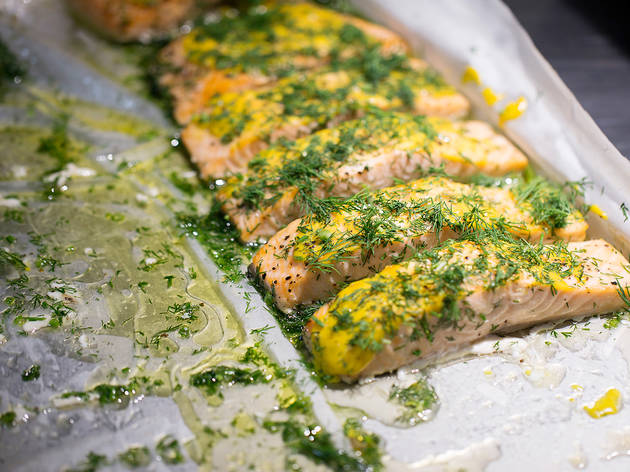 22/36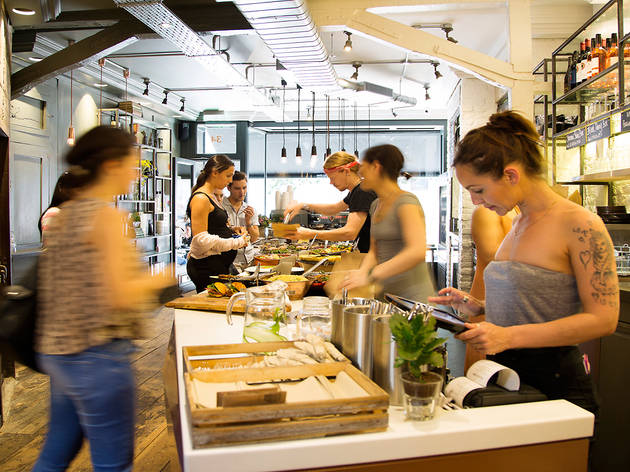 23/36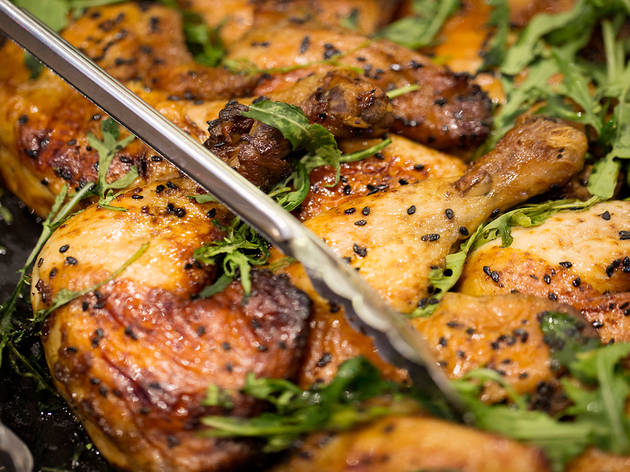 24/36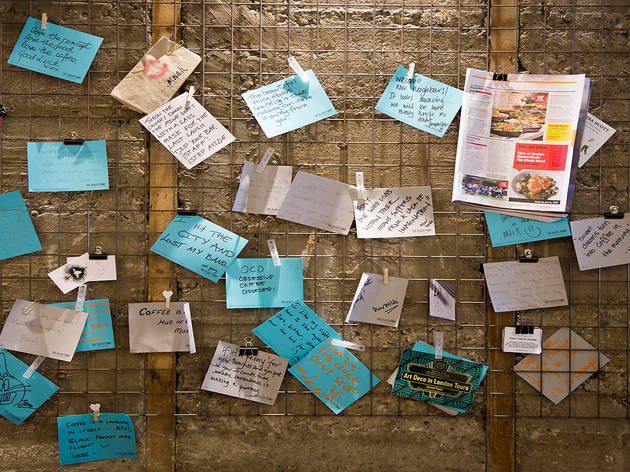 25/36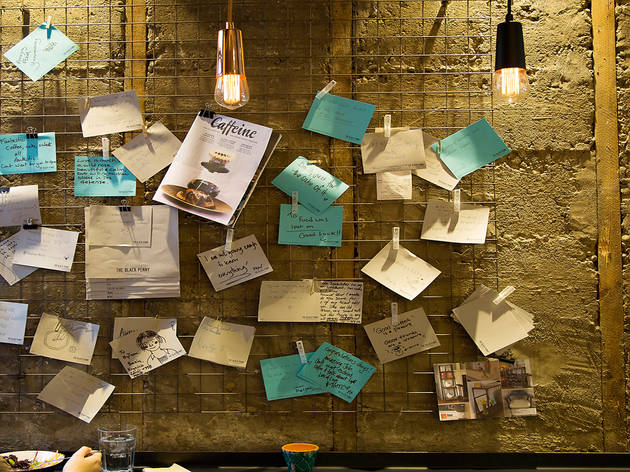 26/36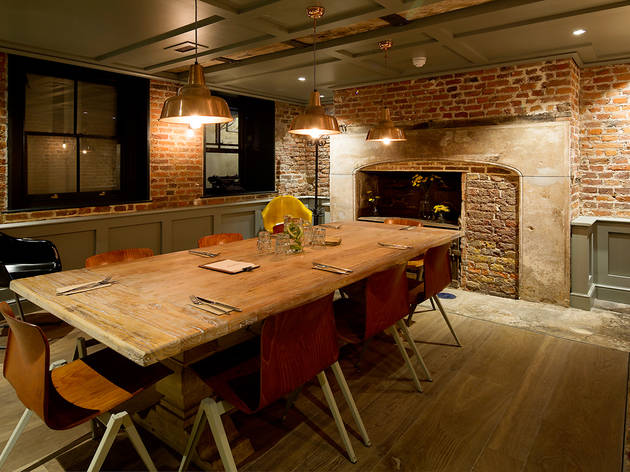 27/36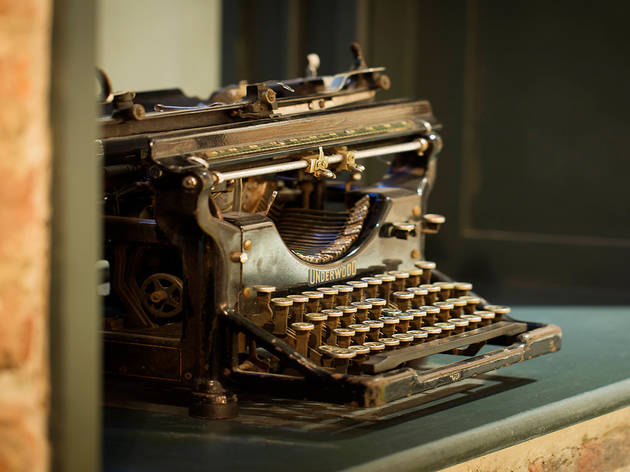 28/36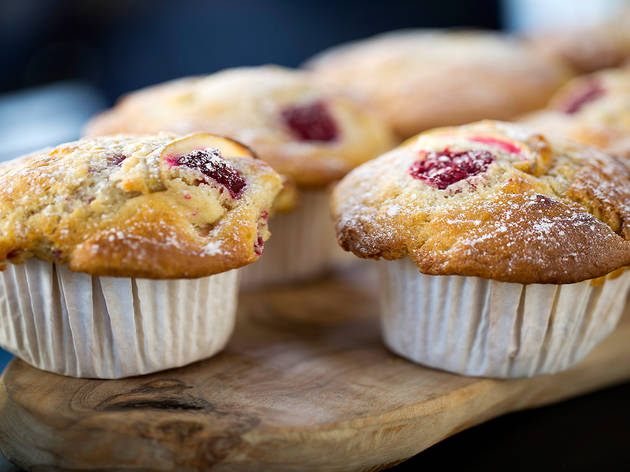 29/36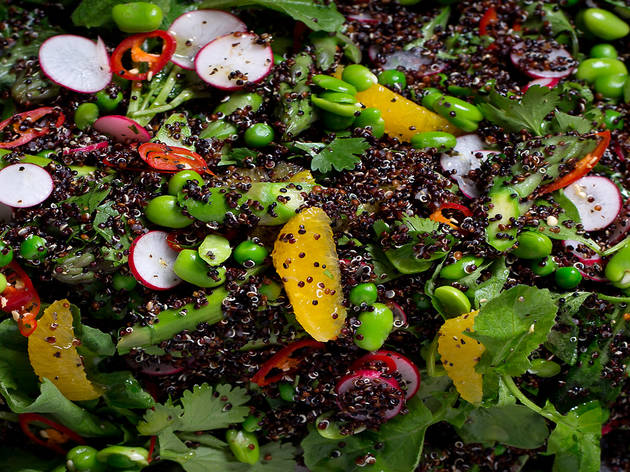 30/36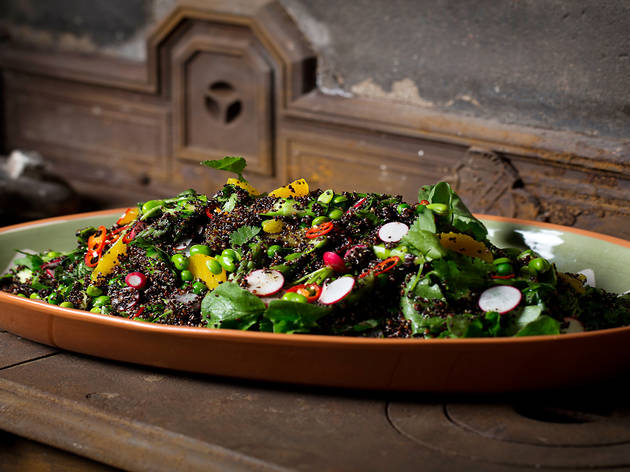 31/36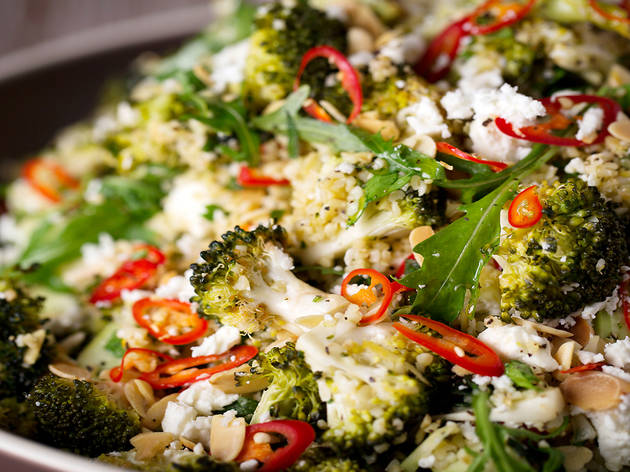 32/36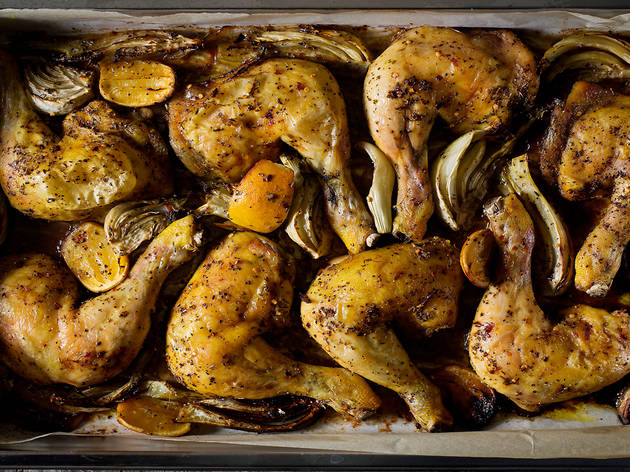 33/36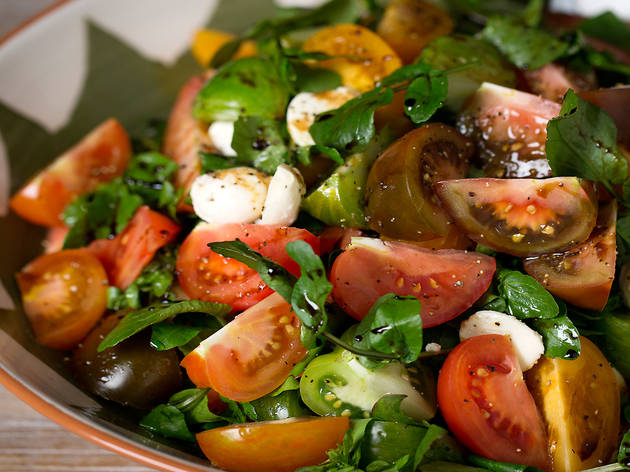 34/36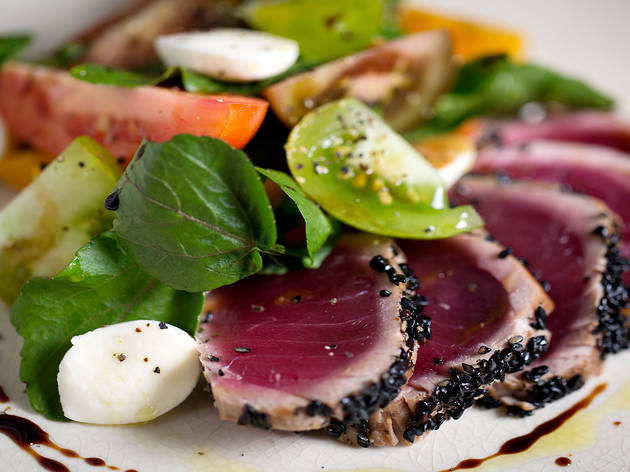 35/36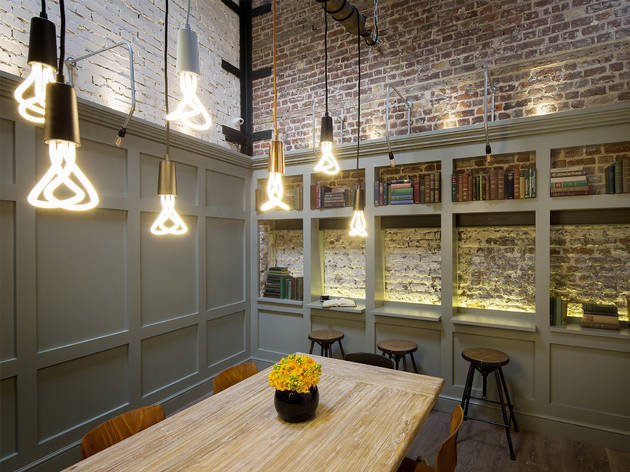 36/36
Time Out says
A great café/takeaway between Covent Garden and Holborn.
It was a marketing wheeze that really, really worked. This new café/takeaway in Covent Garden sold every dish for a penny on opening day, and when we went a few days later there were huge queues waiting for tables and (mostly) takeaway. It reminded us of the old drug dealer's trick to get new clients: 'the first one's free'.
Addiction to Black Penny may become a recognised medical condition, but it won't be because of cost – low though that is. When you finally reach the counter, you see dishes that look like those at many another coffee place: soup, sandwiches, salad, quiche, a stew, lots of baked sweet things. But when you finally sit down in the small back dining room, you realise this isn't the stuff of two-for-a-penny cafés.
The quality is high in both sweet and savoury dishes. Salads are a particular strength, with confident seasoning in the dressings and excellent assemblies of sprightly ingredients to carry them. The kitchen has a masterful pasty-maker, as we saw in both a savoury tart and a Pennsylvania-Dutch-style apple pie. They also had a good ceviche on the menu when we were there.
Portions are enormous and prices eminently reasonable - £7.50 for a salad box that some people would be happy to share between two, sandwiches just under a fiver.
In the food, the only downer was inelegant presentation of salad selections. The separate components were piled together so that their flavours blended in some unappealing ways: ceviche on top of couscous is never a good look. This is inevitable when you're filling takeaway boxes, but inexcusable when working with a large plate for eating in.
In the service, the downer was a moderate dose of merry chaos: they need to sort out their queuing and payment system to cut down waiting and confusion. But we were there in very early days, and they made it clear that they were aware of the problem.
Once Black Penny sorts its systems, it is going to be the sort of place you dream about having near your office. You won't begrudge spending pounds rather than pennies here. Even at full price, Black Penny is a sterling lunchtime destination.
The Black Penny says
Fresh, healthy and tasty dishes (some say we offer the best breakfast in Covent Garden and in Sloane Square) with homemade cakes and sweet treats available all day, every day. Open for breakfast, brunch and lunch.

Our new Southbank store is opening soon!
Details
Address:
34 Great Queen Street
London
WC2B 5AA

Transport:
Tube: Holborn or Covent Garden
Contact:
Do you own this business?
Average User Rating
4.1 / 5
Rating Breakdown
5 star:

12

4 star:

9

3 star:

2

2 star:

1

1 star:

2
Best Coffee Shop in London!!
I had the mushroom hash and it was tasty.
The perfect amount of food for brunch.
I arrived at around 11 on a Saturday and they were able to seat the two of us within 10 minutes.
However, I did expect slightly better service. We were told by a server that another member of staff would seat us and then then this person never appeared. We had to ask again.
I also had to ask for the bill twice. We might have been between work shifts, so I just think it got forgotten.
It is a lovely building. Sit in the back and it looks like a library.
With better service, this place could be my new brunch place.
1st visit with my hubby today both had the Hunter breakfast which was divine. Ludicrous though for the price that it doesn't come with one whole mushroom!
Terrible service. After waiting for at least 40 minutes for a table, it then took another 15 mins for someone to then take our order. The coffees were all cold. After 30 minutes I asked about the food and the waitress said it was coming. I again asked another member of staff for the second time and she said it was coming. After another ten minutes wait ( so in total after 50 minutes) My group and friends got up to leave. The person in charge of managing the tables had not even bothered to find out what was happening to our food. Seriously, I have never experienced service like this before. She just apologised and didn't give any explanation about what had happened. Really disappointed.
The perfect and delicious breakfast options.. Everything I've tried here just so tasty. Including the gorgeous coffee and the home made cakes... Truly Love it!!
If you are Australian you will love this cafe, the coffee is excellent and the food superb, beautifully presented, with great customer service. Highly recommended.
I've been to Black Penny three times at this point, and 2/3 times the food really hit the spot. I love this little restaurant. I love the decor, and it has a nice ambiance at lunch, but it's always very busy so probably best to get there just before the lunchtime rush if you want a table. The chef is pretty darn good because the pulled lamb with new potatoes and the lasagna were both fab! The chicken with salad was a bit of a let down for me but i'm sure others would like it.
I think the biggest let down for this place is the service. Although the waiters are friendly enough, the service is extremely chaotic, staff running around seemingly unsure of what they should be doing. They are also extremely forgetful, and on all three occasions it took reminding a number of staff of my order, before our drinks actually got delivered (near the end of our meal!)
If they sort out the service then this place would definitely get a five star!
Took advantage of a brunch offer here a few weeks ago and was really impressed with the quality of the food. We both went for 'Ozdemir Pasha' (a generous portion of grilled hallloumi with poached eggs, sourdough, butterbean hummus, sumac and a fresh tomato salad) and tea, which was just divine. Awesome flavours, perfectly cooked eggs and a decent size portion made it well worth queuing for 15 minutes!
A couple of things they could have improved on are the service, which was fairly quick but a bit theatrical, making it seem a bit disingenuous, and also the prices of the smaller items. The brunch was excellent value for the quality of the food and the location, but a fiver for bircher muesli is a bit steep and most of the baked goods were pricey too. They looked lovely, but £3.10 for a cookie is crazy! Will definitely return to try their salads, as I've heard they're delish, but I think I'll go elsewhere for my sweet fix.
Now it is not a same Black Penny. Bad service and nothing to eat in the menu.
Came in just for a quick coffee with a friend, ended up staying for food, more food, wine, more wine.... Ooops! Had a really nice time, thanks girls :)
Snap up exclusive discounts in London
Time Out's handpicked deals — hurry, they won't be around for long...