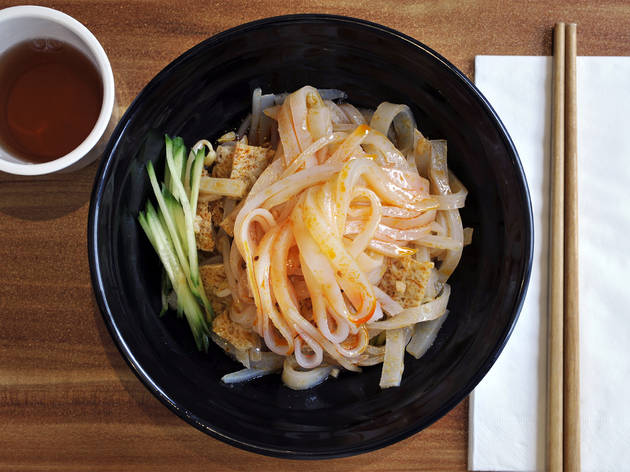 1/11
© Britta Jaschinski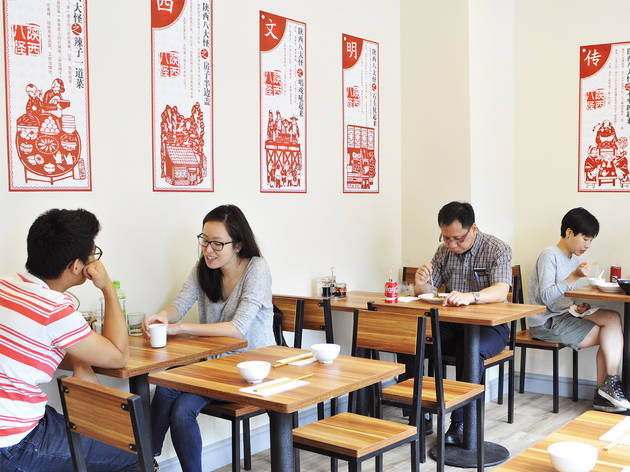 2/11
© Britta Jaschinski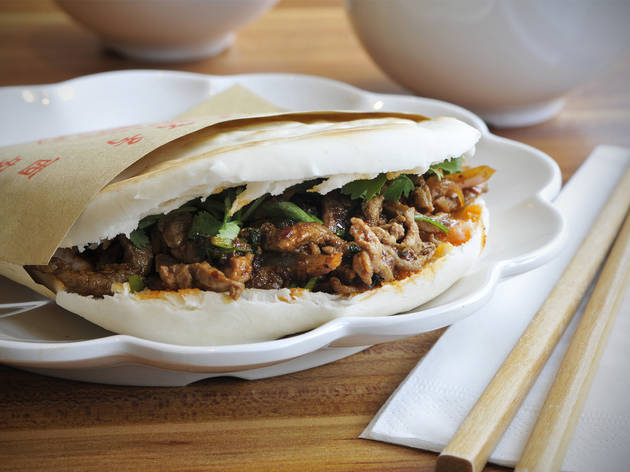 3/11
Britta Jaschinski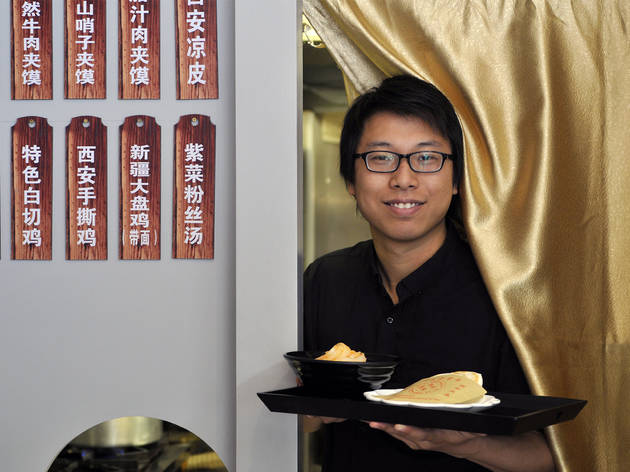 4/11
© Britta Jaschinski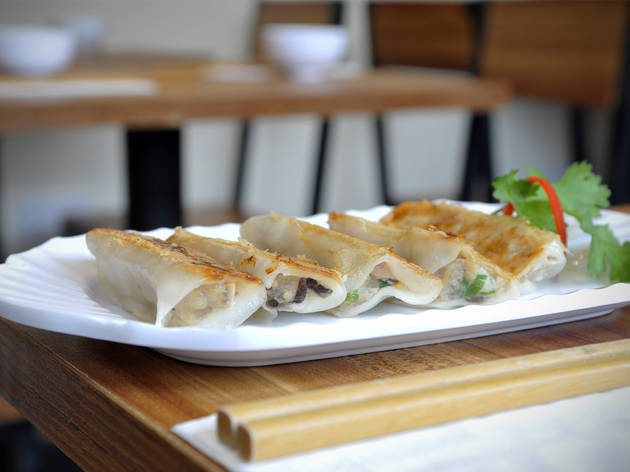 5/11
© Britta Jaschinski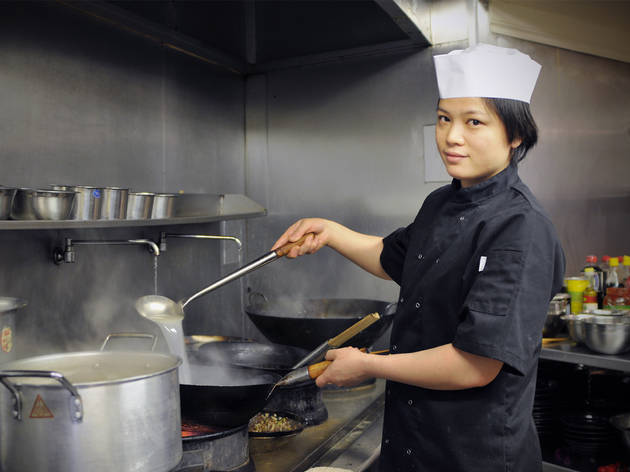 6/11
© Britta Jaschinski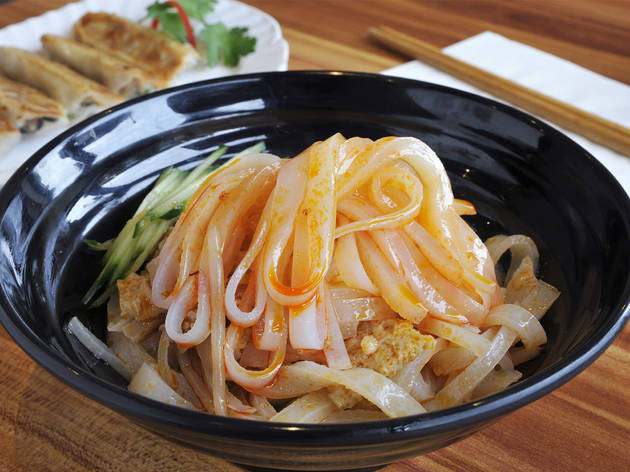 7/11
© Britta Jaschinski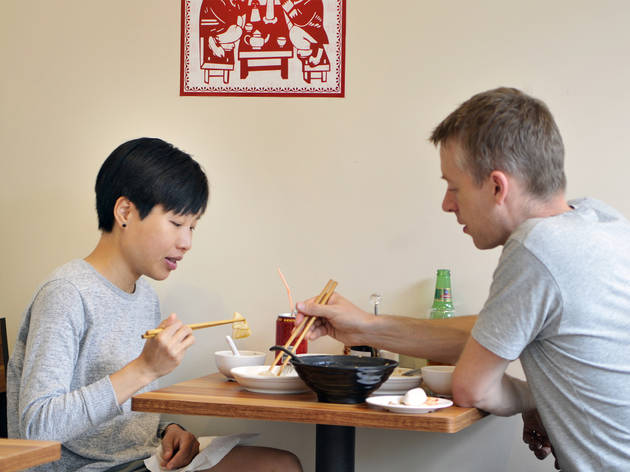 8/11
© Britta Jaschinski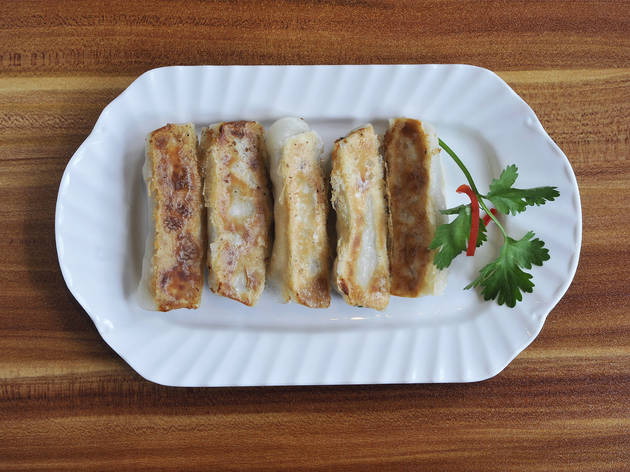 9/11
© Britta Jaschinski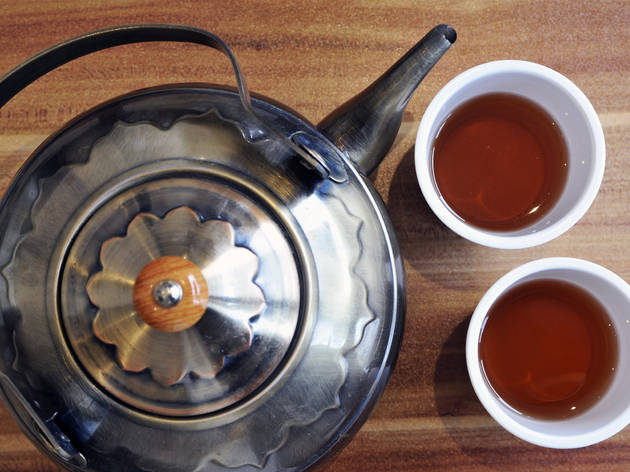 10/11
© Britta Jaschinski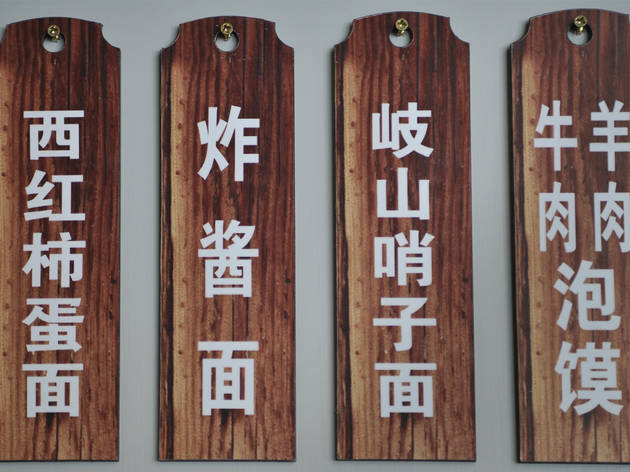 11/11
© Britta Jaschinski
Time Out says
Fabulous Chinese noodles in an unassuming little place and an unlikely location.
Sweet and sour pork, special fried rice, salt and pepper squid – it's pretty obvious that the back page of Xi'an Impression's menu is aimed at diners who like their Chinese food to come in a sauce the colour of Irn Bru. Ignore it. Chef Wei Guirong is using this little restaurant at the foot of the Emirates Stadium to share dishes from her birthplace, Xi'an (best known as the home of the Terracotta Army).
And they're the reason you should be reaching for a set of chopsticks and speeding to N7. Xi'an is a sparsely decorated little room, but made welcoming and comfortable by the waiting staff's big smiles. The drinks list is minimal, just soft drinks and a couple of beers, but you can BYO wine for a £4.50 corkage charge.
Guirong trained in the cuisine of Shan Xi (the province Xi'an is part of) and has worked as a chef at Soho Hunanese restaurant Ba Shan. This explains the rich combinations of spices and soft, fresh noodles. Chicken and mushroom pot sticker dumplings are light, crisp and fragrant. And just when you thought London had seen everything the burger had to offer and more, here's the Xi'an version: a hot, bright-white pitta-type bread with a savoury, cumin-laced beef filling. Delicious, and thankfully not a brioche bun in sight.
But those noodles are the star here. You'd be missing something special if you skipped 'Xi'an cold rice noodle in traditional sauce' – fat, slippery strips in a quietly sharp dressing. It's a Xi'an speciality known as liangpi, which translates rather grimly as 'cold skin' but tastes way, way better than that. Thinner noodles came with pork mince and julienned vegetables, which tangled themselves pleasingly into a carb-packed mass when mixed (and were responsible for more than the odd table splatter). Their sauce was too insipid to make them seem exciting, however.
But given that our only other complaint is that the customer toilet lies behind what you would swear is a cupboard door, we suggest you find a non-match day and book yourself a table. Not only is the food great, it's outstanding value: we ate too much of it (and drank a beer apiece) for £40.
Get to Xi'An soon. It has already been blogged about by China hands Lizzie Mabbott (@hollowlegs) and Fuchsia Dunlop, consultant to Ba Shan and Britain's leading authority on Chinese food. What's more, we hear there's a
Guardian
review in the offing. Xi'an may soon be famous for more than ancient clay soldiers.
Details
Address:
117 Benwell St
London
N7 7BW

Transport:
Tube: Holloway Rd
Price:
Meal for two with drinks and service: around £40.
Contact:
Do you own this business?
Average User Rating
3.9 / 5
Rating Breakdown
5 star:

7

4 star:

2

3 star:

2

2 star:

2

1 star:

1
We were disappointed. We disliked the taste of the vegetable dumplings. The biangbiang noodles in special chilli sauce (veg) had exactly one pak choi leaf as the veg. The Xinjiang stir fried chicken with bones serve (hand-pulled noodles) had less than half the amount of chicken shown in the picture on the website and the sauce was nothing special. Service was prompt.
It didn't seem very good value for money to me.
Xi'an impression surely leaves an impression! This place is truly authentic, the food is cheap, it's full of asian customers (always a great sign) and the food is absolutely delicious. Greasy, flavourful, authentic! The vibe is: Come in, sit down, order your dish, indulge, leave. It's not a place to spend 3 hours chatting (it's quite noisy) or to to order dishes to share. This really is a place to fill up the belly asian style without spending much.
WOW. I've barely touched Chinese food in England since a trip round china 10 years ago as I was sick of the MSG ridden Anglicised recipes. Xi'an impressions is the first time i've tasted such authentic food in the UK. Amazing dishes that you want to order and absolutely packed filled with flavour. The home made noodles are a serious treat. Don't be put off by the exterior (or do... and leave more noodles for me!). This is a real diamond in the rough... and they deliver!
Absolutely amazing and addictive food.
Absolutely delicious. The cold noodle starter was particularly special.
It pays to book ahead as it was quite busy, but the staff were accommodating and their dish recommendations were spot on.
Xi'an Impression is an excellent restaurant. Staff are friendly and helpful with suggestions for first-time visitors, while the food is very reasonably priced and utterly delicious. Thoroughly recommended. Definitely worth booking ahead as the restaurant is very small - some of the problems people mention in their reviews apparently stem from a lack of willingness to plan a little in advance...
The food is nice but they are very rude over the phone. We have previously booked after a match at the Emirates - however on this time I was told I couldn't book a table at 9.45pm and was then hung up on. Terrible.
I had really high hopes for this place when I read it in Time Out, as I am also from Xi'An. When we arrived it was very busy, so it was understandable that it took a good 15 minutes for the manager (a man with glasses) to even greet us.
There were no tables left. Behind us were a group of three Chinese people, whom I believe were friends with the manager. They arrived after us, but the manager said they had reserved a table – It was obvious they hadn't – as I saw the wait list which had no groups of three... There was one table outside which the manager offered to his friends who came after us. They refused and left, so the manager gave it to us. At this point we were happy to just be sitting down.
The manager told us to order at the counter immediately, I knew the food so I did. After we ordered, another group of four also ordered. The menu was small so a lot of orders were repeated. To our surprise, this group who had ordered after us, received some dishes before us – the same food we were forced to order at the counter, a good 10 minutes before them. When I approached the manager he was rude and made excuses saying they wanted to serve westerners first as they prefer starters before mains… I said OK. But then another main dish we both order also went to them first. I complained again, but this time the excuse was different, the manager said they actually ordered an hour before us while waiting in the queue… even though we saw him explaining the menu to them after we had ordered and sat down outside!
I'm extremely disappointed as the manager specifically said to us that this group was spending more money than us (he said £100+) and were drinking alcohol – this seemed to be the actual reason we received terrible service and were deprioritised.
The food was average at best, and you can get the exact same thing in a few other places in London without the money hungry front of house manager, such as "Chang's Noodles" in Bloomsbury or "Murger Han Restaurant" in Euston.
I strongly recommend "Murger Han Restaurant" in Euston, they serve exactly the same food (Xi'An specialist), the environment is better and the service is impeccable – I'm a long-time customer for over a year and never had a bad experience.
Snap up exclusive discounts in London
Time Out's handpicked deals — hurry, they won't be around for long...