Great things to do in Barcelona
Enjoy the best culture, fun and food the Catalan city has to offer in 2014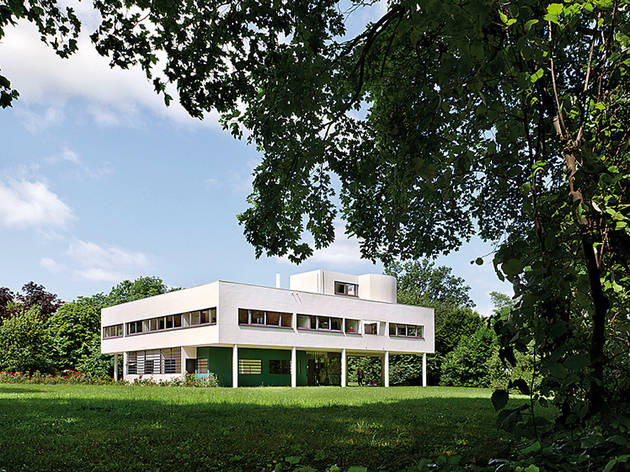 1/10
Le Corbusier: An Atlas of Modern Landscapes © Le Corbusier (Charles-Édouard Jeanneret). Villa Savoye , Poissy, 1928–31 Photo © Richard Pare Transferring from New York's MoMA, this exhibition of the work of one of the most influential architects of the 20th century arrives at Barcelona's CaixaForum. Covering the full range of his career, the exhibition will not only look at his creations and ideas, via photographs, sketches and models of some of his large-scale projects, but also his life, through a selection of documentary footage. All of these elements reveal the way in which Le Corbusier envisaged and imagined landscapes throughout his career, from early watercolours, sketches and photographs made in Italy, Greece, Turkey and India, to his landmark work as part of the International Style. The exhibition allows us to appreciate the sheer breadth of his interests, encompassing his work as architect, interior designer, artist, city planner, writer, and photographer, presenting everything from his theories of urban planning to his designs for furniture and even tools. Jan 29-May 11.Read more about Le Corbusier: An Atlas of Modern Landscapes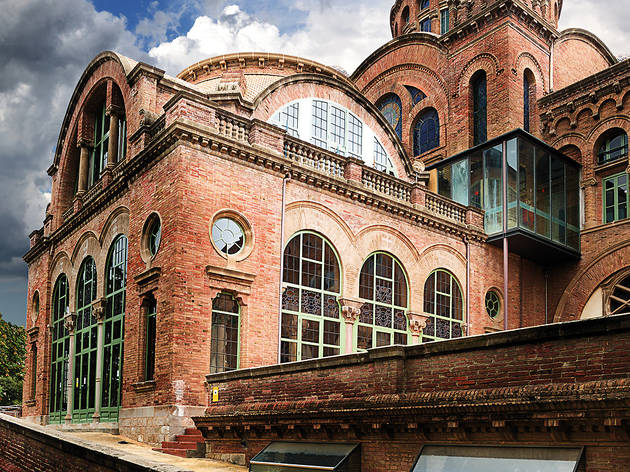 2/10
Hospital Sant Pau © Shutterstock Modernista architect Lluís Domènech i Montaner's hospital is made up of 20 pavilions, abundantly adorned with the flourishes that characterise the architect's style, set in peaceful gardens that spread over nine blocks in the north-east corner of the Eixample. It's set at a 45-degree angle from the rest of the Eixample's grid system, so that it catches more sun. The hour-long guided tour, carried out in small groups, accompanied by a guide speaking in Catalan, Spanish, English or French, covers the major parts of the site and the gardens, offering details and curious facts about the building's history, an overview of the current renovation project and fascinating insights into early 20th-century Barcelona society. English language tours set off from the meeting point on the corner of Sant Antoni Maria Claret and Independència. From Feb. Read more about Hospital Sant Pau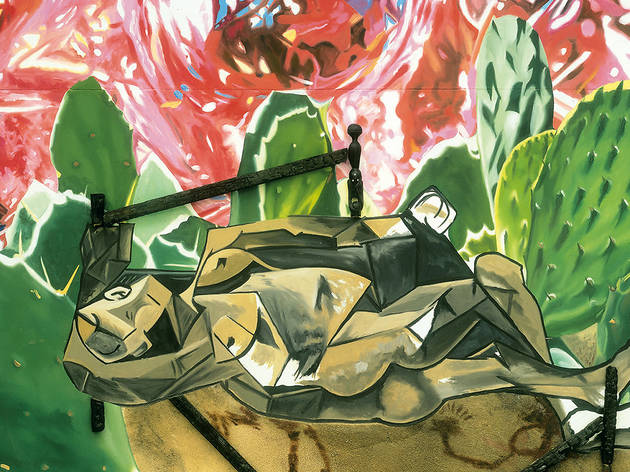 3/10
Post-Picasso: Contemporary Artists' Response to His Art © James Rosenquist , Vegap, Barcelona, 2013 The Museu Picasso will host an exhibition of 80 works by artists from around the world, looking at the ways in which Picasso's work influenced and was explored by later generations. Over 40 artists are represented, including Jean-Michel Basquiat, Rineke Dijkstra, Rachel Harrison, Atul Dodiya and Chéri Samba. For them, and for artists of all disciplines from across the world, Picasso's work is not merely a paradigm of the European avant-garde but a liberating and polyvalent model for addressing the globalisation of contemporary art in this century. Mar 6-Jun 29. Read more about Post-Picasso: Contemporary Artists' Response to His Art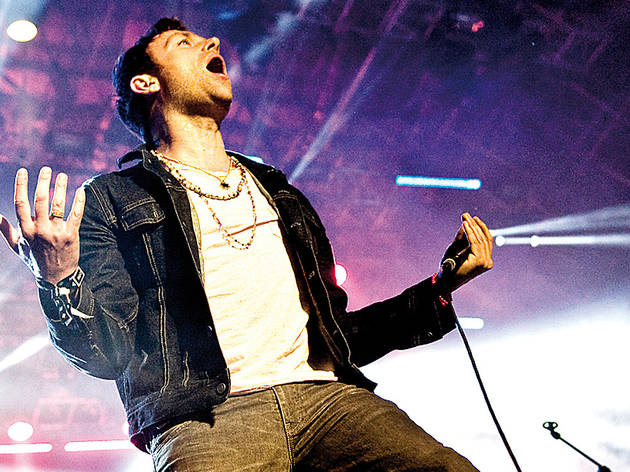 4/10
Primavera Sound © Eric Pamies Fast stealing Sónar's thunder, this four-day music festival is one of the best in Spain. Credit for its success is due to its range of genres – the 2013 line-up included Nick Cave, Blur, Tame Impala and the Wu-Tang Clan. This year's festival includes electronica acts, DJs and local bands, plus a record fair and the Soundtrack Film Festival. The full line-up is still to be finalised, but will include Neutral Milk Hotel and Canadian indie rockers Arcade Fire in their only Spanish date for 2014. They'll be playing tracks from fourth studio album, the James Murphy-produced 'Reflektor'; a departure from the epic and dark sounds of earlier works like 2007's 'Neon Bible', embracing hybrid dance rhythms and Haitian and Jamaican influences. Recently confirmed headliners are the seminal Pixies, who will be airing songs from 'EP1' and the upcoming 'EP2', their first new releases since 1991's 'Trompe Le Monde'. May 29-31. Read more about Primavera Sound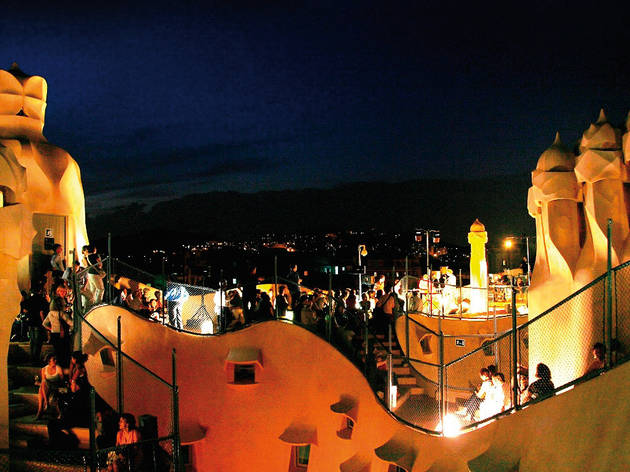 5/10
Summer Nights at La Pedrera © Xavi Torrent Nits d'Estiu (Summer Nights) presents live jazz from local bands on the magical rooftop terrace of Gaudí's undulating apartment block, in the shadow of his warrior-like chimneys. Concerts take place on Friday, Saturday and Sunday nights, taking in a large and varied programme of jazz music. Admission includes a visit to the Espai Gaudí exhibition and a glass of cava, and there's also a fixed-price tapas menu inspired by the essence of Gaudí and his most emblematic work. The visit to the Espai Gaudi, a museum exhibition located in the attic of the building, uses audiovisuals, models and furniture to provide you with a fascinating introduction to the work of this unique architect, and access to the terrace provides some of the most spectacular views of Barcelona in the cool of the summer evenings. June to September.Read more about Summer Nights at La Pedrera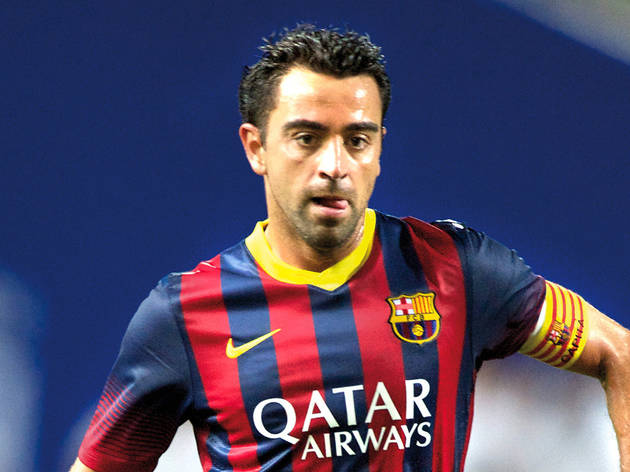 6/10
Trofeu Joan Gamper Estrella Damm © Mooinblack - Shutterstock.com A treat for football fans, this friendly match is held every year before the start of the La Liga season, at the Camp Nou stadium. The Gamper Trophy is a chance for FC Barcelona fans to see new signings in action and begin to prepare for the season ahead. Over the years, an increasingly heavily scheduled fixtures list has forced the event to slim down from a tournament style four-match format to a one-off game with no extra time. Last year's edition saw Barça rout Brazil's Santos 8-0. August.Read more about Trofeu Joan Gamper Estrella Damm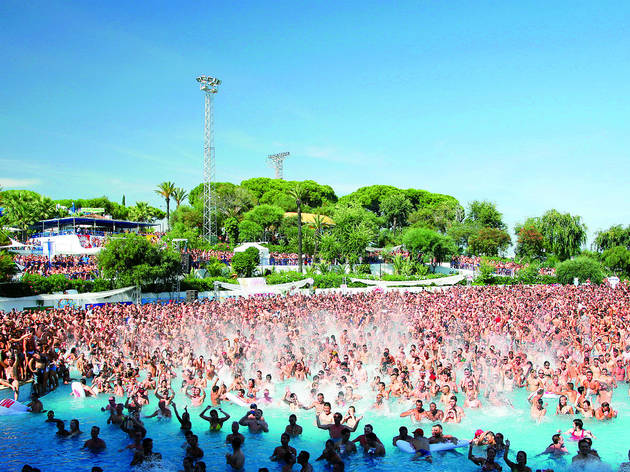 7/10
Circuit Festival The gay and lesbian Circuit Festival has grown so popular that it now stretches over nine days and encompasses three festivals in one: Circuit for gay men, Girlie Circuit and Circuit Bear. Each has its own specific programme of after-dark clubs, parties and shows, but share many of the daytime events. Among them is Water Park Day, when some 10,000 participants take over the Illa Fantasia park. Although Water Park Day and the frenetic schedule of nocturnal events inevitably get the most attention, the festival also offers a varied daytime programme, with over 30 activities designed to suit all needs and tastes, from workshops, lectures, debates and documentary screenings to sports events like football and beach volleyball tournaments, fitness workouts and even open-air yoga and tai chi sessions. August.Read more about Circuit Festival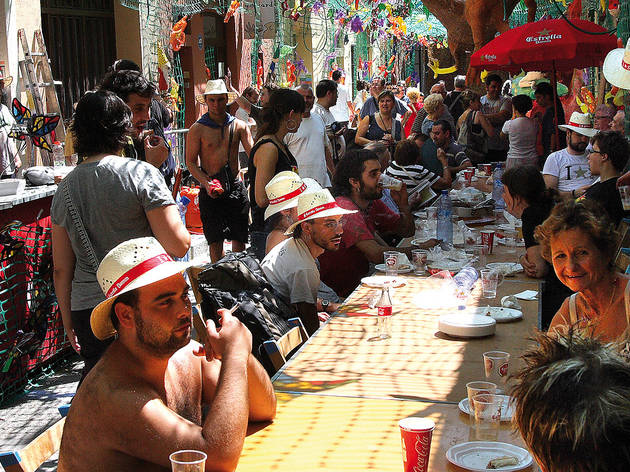 8/10
Festa major de Gràcia © Manel Socias The district of Gràcia is known for Gaudí's Parc Güell and for this extravagant week-long block party. The main event is its street competition, where residents transform some 25 streets into pirate ships, rainforests and Jurassic landscapes. The festival opens with giants and castles in Plaça Rius i Taulet and climaxes with fire-running and a castell de focs (castle of fireworks). In between, there are some 600 activities, from concerts to bouncy castles. The neighbourhood is taken over by an estimated 1.5 million revellers every August in an eclectically festive mix that includes everyone from local pensioners to inebriated air guitarists, all out to have a good time. While the daytime is packed with activities for kids and families, the real fun usually begins some time in the early evening and doesn't start to wind down until the early hours of the morning. August.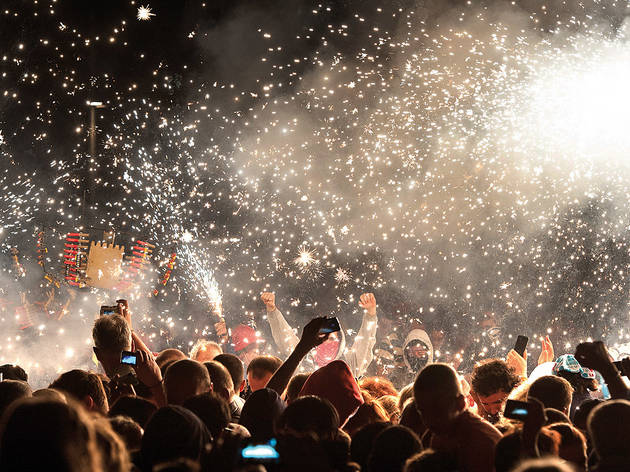 9/10
Festes de la Mercè © Pep Herrero This week-long city festival opens with giants and dragons in the Plaça Sant Jaume. It's followed by more than 600 events including sardanes (Catalan folk dances) and correfocs (fire-running). Other highlights include dazzling fireworks displays, free concerts, a seafront air show, sporting events including a swim across the port and a regatta, and a heap of activities for children, while many visitors are enchanted by the processions of gegants – huge figures made of papier-mâché and carried around by groups of enthusiasts, which were first introduced into the festivities at the beginning of the 20th century. Those visitors brave enough to experience the fire-running and see the processions of firework-wielding devils should attend suitably equipped and protected against flying sparks by wearing adequate footwear, hats, protective glasses and thick long-sleeved tops. Sept 19-24.Read more about Festes de la Mercè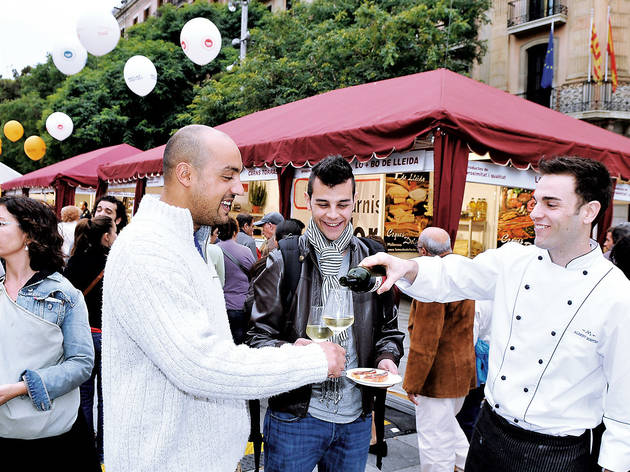 10/10
Mercat de Mercats The 'Market of Markets' is a gastronomic fair, bringing together food and wine producers from all over Catalonia. The stalls are arranged in front of the cathedral and a €12 ticket allows you to choose four tapas from whichever stalls you like, while €10 buys you four small glasses of wine or cava (plus you get to keep the glass). Some 30 market stalls, 50 local food producers, 12 of the city's bars and restaurants and 16 wineries took part in last year's edition. Amateur chefs will be especially excited at the opportunity to get some great tips on perfecting their dishes from world-renowned Catalan chefs. It's a weekend that offers the chance to discover and taste the products sold in the local markets, enjoy a variety of tapas and wines and get to know more about the gastronomy of Catalonia. October.Read more about Mercat de Mercats
Across the globe Barcelona is known for its hectic party scene, incredible architecture and mesmerising football, but there's far more on offer in the vibrant Catalan hotspot.
In 2014 a string of exciting events are taking place in locations all across the city. From modernist hospitals to museums and from apartment block rooftops to street festivals spanning entire neighbourhoods, there's something to see and do all year.
You'll find great food, drink, music, art and sport in abundance in a city that is both creative and inspires creativity. The only difficulty will be trying to see everything.
See a selection of ten great things to do in Barcelona below or
download the PDF for the full list of 50
.